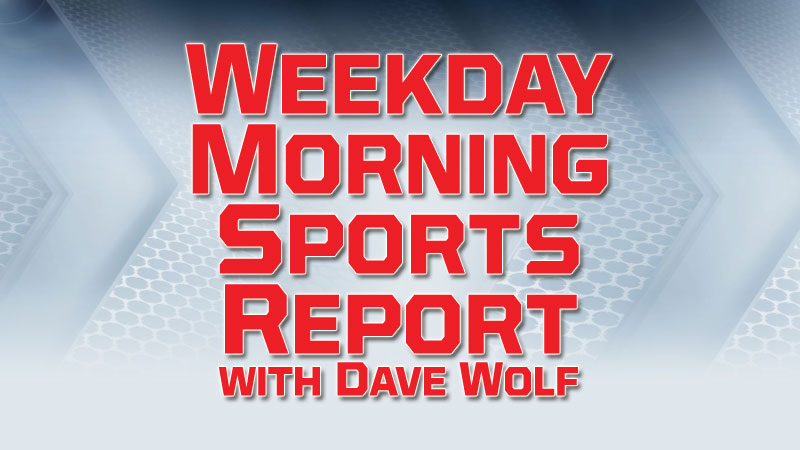 MLB – Major League Baseball
Yesterday
Kansas City Royals 3, Detroit Tigers 2
Chicago White Sox 7, Washington Nationals 5
Colorado Rockies 10, Chicago Cubs 3
Royals 3, Tigers 2 – Soler, Cuthbert help rally Royals to 3-2 win over Tigers
Jorge Soler had the tying RBI double in the eighth inning and Cheslor Cuthbert followed with the go-ahead run-scoring single to lead the Kansas City Royals to a 3-2 victory over the Detroit Tigers on Tuesday night.  Adalberto Mondesi started the rally with his third hit of the game, a double with one out off Daniel Stumpf, and scored on Soler's ensuing hit off Victor Alcantara (2-1). Terrance Gore ran for Soler and stole third. He then scored on Cuthbert's single between three fielders in right field to put the Royals ahead.  Scott Barlow (2-2) pitched a scoreless eighth inning to get the win, and Ian Kennedy got the last three outs for his fifth save. The Tigers' bullpen wasted a brilliant effort from Spencer Turnbull. He scattered four hits and two walks with five strikeouts over six innings. It was only the third time in 14 starts that Turnbull had not allowed a run.
White Sox 7, Nationals 5 – Castillo, Jiménez power White Sox to 7-5 win over Nationals
Welington Castillo hit a grand slam and top rookie Eloy Jiménez homered at home for the first time, powering the Chicago White Sox to a 7-5 win over the Washington Nationals on Tuesday night.  Castillo got his second career slam, with the other coming June 14, 2017, in the same ballpark when he played for the Baltimore Orioles.  Jiménez went 2 for 5 with two RBIs and three runs. He drove a 1-1 pitch from Washington starter Patrick Corbin (5-5) over the batter's eye in center and onto the concourse for an estimated distance of 462 feet. The 22-year-old came into the game hitting .266 with no homers and three RBIs in 18 home games and .205 with eight homers and 14 RBIs in 23 road games.  Anthony Rendon homered twice for the Nationals, who snapped a three-game winning streak.  Reliever Evan Marshall (1-0) retired all four batters he faced to get the win. Marshall replaced starter Manny Bañuelos with two outs and two on in the fifth and got Howie Kendrick to line out to third.
Rockies 10, Cubs 3 – Rookie Peter Lambert bottles up Cubs again, Rockies win 10-3
Rookie Peter Lambert went five strong innings and baffled Chicago for a second time in five days as the Colorado Rockies won their 10th straight at home by beating the Cubs 10-3 on Tuesday night. Lambert (2-0) allowed one run and three hits in his Coors Field debut. The right-hander made his first major league start last Thursday at Wrigley Field and earned his first win when he pitched seven innings of one-run ball.  Daniel Murphy led the Rockies offense with three hits, including a two-run double in the first. Charlie Blackmon added a three-run homer as part of a five-run sixth to break open the game.  Lambert mixed in several offspeed pitches with a four-seam fastball to bottle up the Cubs. Lambert's only mistake was a fastball that Jason Heyward lined to left for a solo homer in the second.  Chicago lefty Jose Quintana (4-6) allowed four runs, three earned, over 4 2/3 innings. He also took the loss in Lambert's debut.
Today
Chicago Cubs (Hamels 5-2) at Colorado (Senzatela 5-4), 3:10 p.m.
Detroit (Norris 2-5) at Kansas City (Duffy 3-3), 8:15 p.m.           WSJM Sports/Cosy-FM 7:50
White Sox are off
MLB – Arrests in David Ortiz shooting
A spokeswoman for the national prosecutor's office in the Dominican Republic says a second person has been arrested in the investigation into the shooting of former Red Sox star David Ortiz. There is no public indication the man is the suspected shooter. Spokeswoman Julieta Tejeda reported the arrest to a group of journalists via WhatsApp on Tuesday night. She declined to provide further details. Ortiz was shot Sunday and is now recovering from exploratory surgery in Boston, where he was flown Monday night. Ortiz's wife, Tiffany, said in a statement earlier Tuesday that the player is "stable, awake and resting comfortably" in the intensive care unit at Massachusetts General Hospital. He is expected to remain there several days. Dominican doctors removed Ortiz's gallbladder and part of his intestine.
NHL – 2019 NHL Stanley Cup Final (best of 7)
Tonight
St. Louis Blues at Boston Bruins, 8:00 p.m.                                           (Game 7)
NFL – Calf injury continues to keep QB Luck out of Colts' workouts
The Indianapolis Colts will continue to hold quarterback Andrew Luck out of offseason workouts this week because of a strained calf. Luck says he hurt the calf during training and was surprised the injury kept him out of action for the Colts' entire offseason program. Coach Frank Reich continues to insist the move is precautionary. Indy opened its final scheduled offseason work Tuesday with a three-day minicamp. Luck told reporters he has been throwing and believes he will be ready to practice when training camp opens in late July. The Colts have not yet announced a reporting date. But an 18-month recovery from surgery on his throwing shoulder has helped him remain patient as he recovers from the sore calf.
NCAA – Martin transfers to Iowa
Former Michigan wide receiver Oliver Martin has transferred to Iowa, his hometown school. The Hawkeyes have announced that Martin, a former four-star recruit from Iowa City West High who originally spurned them for the Wolverines, has joined the program as a redshirt sophomore. The 6-foot-1 Martin caught 11 passes for 125 yards and a touchdown last season for Michigan before entering the transfer portal.
Nassar – Jurors deliberate in trial of ex-dean who oversaw Nassar
A prosecutor says a former dean who had oversight of now-imprisoned sports doctor Larry Nassar at Michigan State University did nothing to enforce examining-room restrictions imposed on him after a sexual misconduct complaint, But the defense countered that William Strampel never willfully neglected his job duties. Jurors began deliberating Tuesday after more than two hours of closing arguments in the trial of the 71-year-old Strampel, who led the College of Osteopathic Medicine for about 15 years before being forced out. He is accused of failing to ensure that Nassar followed the protocols, abusing his public office to sexually proposition and make explicit comments to female students, and inappropriately touching two on the buttocks. If convicted of the most serious charge, a felony, he could face up to 15 years in prison.
WNBA – Women's National Basketball Association
Last Night
Seattle Storm 84, Indiana Fever 82
Chicago Sky 82, Phoenix Mercury 75
FIFA – 20.19 Women's World Cup – France
Yesterday
Netherlands 1, New Zealand 0
Sweden 2, Chile 0
United States 13, Thailand 0
Today
Nigeria vs. South Korea, 9:00 a.m.
Germany vs. Spain, 12:00 p.m.
France vs. Norway, 3:00 p.m.
MWL – Midwest League Baseball
Yesterday
Lake County 9, Great Lakes 3
Dayton 5, West Michigan 4
Lansing 11, South Bend 7
Tonight
Great Lakes at Lake County, 12 p.m.
Lansing at South Bend, 5:05 p.m. (Doubleheader)
West Michigan at Dayton, 7 p.m.
MHSAA – High School Sports
Yesterday
Softball – Quarterfinals
Division 2 at Bailey Park – Battle Creek
Lakeshore 3, Spring Lake 1
Division 3 at Hope College
Schoolcraft 14, Grandville Calvin Christian 6
Division 4 at Bailey Park – Battle Creek
Kalamazoo Christian 11, Hudson 1


Girls Soccer – Semifinals
Division 2 at Portage Northern
G.R. Forest Hills Northern 2, Marshall 1 – Shootout
Today
Girls Soccer – Semifinals
Division 4 at Comstock Park
North Muskegon vs. Kalamazoo Christian, 7:00 p.m.