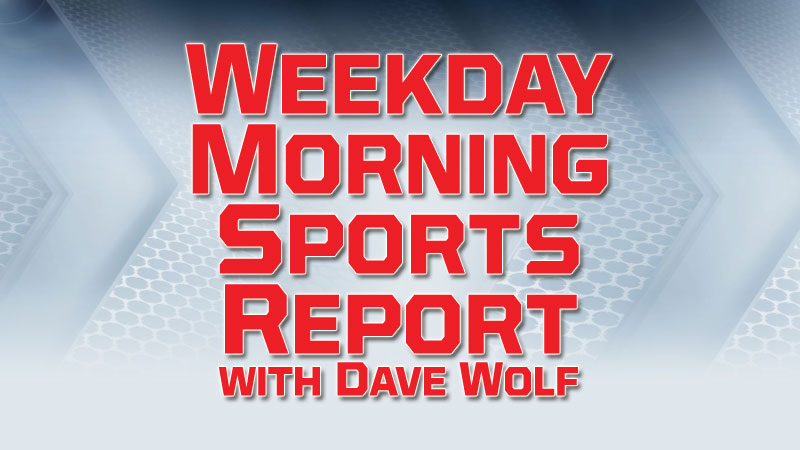 MLB – Major League Baseball
Yesterday
Detroit Tigers 3, Baltimore Orioles 0
Chicago White Sox 2, Kansas City Royals 1 – Game 1
Chicago White Sox 4, Kansas City Royals 3 – Game 2
Houston Astros 9, Chicago Cubs 6
Tigers 3, Orioles 0 – Boyd gets Tigers started in 3-0 shutout of skidding Orioles
Matthew Boyd took a five-hitter into the seventh inning, Niko Goodrum homered and the Detroit Tigers interrupted a prolonged slump by defeating the Baltimore Orioles 3-0 Tuesday night.  JaCoby Jones had two doubles and an RBI for the Tigers, who won for only the second time in 14 games since May 12.  Boyd (5-4) struck out eight and allowed six hits in six-plus innings. The lefty permitted only two runners to reach second base until he gave up a walk and a single to open the seventh.  That ended his night with Detroit leading 3-0. Buck Farmer and Daniel Stumpf kept the runners in place, Joe Jiménez needed 31 pitches to get out of the eighth and Shane Greene got three straight outs for his 17th save in 18 tries.  It was Detroit's second shutout of the season, and the fourth time Baltimore has been blanked.
White Sox 2, Royals 1 & White Sox 4, Royals 3 – Giolito, White Sox post 2nd win of day, beat Royals 4-3
Lucas Giolito was behind schedule, out of sync and in a hole. Rather than unravel, he regrouped in a big way.  Giolito struck out 10 while winning his fifth straight start and the Chicago White Sox posted their second victory of the day, beating the Kansas City Royals 4-3 on Tuesday night.  Hours after Yolmer Sanchez hit an RBI single in the ninth inning to give Chicago a 2-1 win in the resumption of a suspended game, Giolito (7-1) put on quite a performance. The right-hander gave up a three-run homer to Alex Gordon in the first, then retired 22 of his final 24 batters. Giolito allowed three hits over eight innings, matched a career high for strikeouts and improved to 6-0 in his past eight starts. In his previous outing, he threw his first career shutout, a four-hitter against Houston.
Astros 9, Cubs 6 – Bregman homers twice as Astros rally past Cubs 9-6
Alex Bregman homered twice, his second a tiebreaking two-run shot in the sixth inning that propelled the injury-weakened Houston Astros to a 9-6 win over the Chicago Cubs on Tuesday night that gave manager AJ Hinch his 500th career victory.  Bregman, who is tied for the American League lead with 17 homers, got his first one in the third inning off starter Jon Lester (3-4). It was tied at 6-6 when he connected on Brad Brach's first pitch for the second.  Bregman's big game helped the Astros overcome five home runs by the Cubs on a night Houston played with a lineup peppered with recent reinforcements from Triple-A as stars Jose Altuve, George Springer and Carlos Correa all sat out with injuries. Roberto Osuna struck out one in a perfect ninth for his 15th save. David Bote homered twice for the Cubs and Jason Heyward, Addison Russell and Kyle Schwarber each hit one. The Cubs have piled up 21 home runs in their last seven games, but have only won twice in that stretch.
Tonight
Detroit (Carpenter 0-2) at Baltimore (Means 5-4), 7:05 p.m.        WSJM Sports/Cosy-FM 6:40
Chicago Cubs (Hendricks 4-4) at Houston (Miley 5-2), 8:10 p.m.
Kansas City (Sparkman 1-1) at Chicago White Sox (Lopez 3-5), 8:10 p.m.
MLB – Look out! First pitch goes a bit awry for White Sox employee
A Chicago White Sox employee of the month got to throw out a first pitch. And, to put it mildly, she was just a little bit off target.  The rookie right-hander uncorked one of the most wayward first pitches ever when she plunked a team photographer standing close by, between the mound and first base line prior to Tuesday night's game against the Kansas City Royals. The ball went right off Darren Georgia's lens, nowhere near the plate.  The woman covered her face with both hands and raised her arms. White Sox pitcher Evan Marshall, her intended catcher, put his hands over his head and then wrapped his left arm around her.  Georgia told NBC Sports Chicago he and the camera were fine. The White Sox didn't identify the woman pitcher. But no doubt, her toss is certain to be replayed for years, right up there with the wild first pitch by rapper 50 Cent before a Pirates-Mets game at Citi Field – that came five years and one day earlier.
NHL – 2019 NHL Stanley Cup Finals (Best of 7)
Tonight
St. Louis Blues at Boston Bruins, 8:00 p.m.                                           (BOS leads 1-0)
NHL – Ken Holland hires Tipett as Oilers new head coach
The Edmonton Oilers have hired NHL veteran Dave Tippett as their next head coach. It is the first big move for new general manager Ken Holland. Tippett had been working as a senior adviser to Seattle's new NHL team since June 2018. He becomes the Oilers' ninth coach in the past 11 years. Edmonton has missed the playoffs 12 of the past 13 years.
NBA – Durant travels with the Warriors to Toronto ahead of finals
Kevin Durant is traveling with the Golden State Warriors to Toronto for the first two games of the NBA Finals, leaving open the chance he could be ready to return from a strained right calf in time for Game 2. Durant, the two-time reigning Finals MVP who has missed the past five games since getting hurt in Game 5 of the Western Conference semifinals against Houston, has already been ruled out for Game 1 on Thursday night. As of Monday, he had yet to do any full-speed work on the court. Warriors spokesman Raymond Ridder confirmed Durant was on the team plane that took off early afternoon West Coast time. The two-time defending champions held an optional practice Tuesday before traveling. There will be two full days off before Game 2 on Sunday, giving Durant time to get further on-court work done that the Warriors would need to see before he is medically cleared.
NFL – Raiders agree to 1-year deal with troubled guard Incognito
The Oakland Raiders have agreed to a one-year deal with troubled guard Richie Incognito, according to a tweet by Incognito's agent. Incognito fills a big hole on Oakland's offensive line after Kelechi Osemele was traded to the New York Jets in the offseason. Denzelle Good had been working at left guard, but the Raiders wanted a more proven option and began talking with Incognito earlier this offseason. The 35-year-old Incognito has played 11 years in the NFL and made the Pro Bowl four times. But he was suspended for bullying a teammate, allegedly made racist slurs to an opponent during a playoff game in 2018 and has had two run-ins with police since he retired following the 2017 season. Incognito pleaded guilty last month to disorderly conduct in Scottsdale, Arizona, after being accused of threatening employees at a funeral home where his father's body was being held. He could face suspension from the NFL.
French Open – Osaka avoids French Open upset; Halep wins, del Potro, Zverev advance
In keeping with the trend of the top women's players losing a set in their first-round matches at the French Open, defending champion Simona Halep overcame a mid-match lapse in a 6-2, 3-6, 6-1 win over 47th-ranked Ajla Tomljanovic. Top seed Naomi Osaka also dug herself out of a hole and kept her bid alive for a third consecutive Grand Slam title. Coming back from a disastrous first set, Osaka beat 90th-ranked Anna Karolina Schmiedlova 0-6, 7-6 (4), 6-1 to advance to the second round. In his first Grand Slam match since fracturing his right kneecap, Juan Martin del Potro advanced to the second round by beating 75th-ranked Nicolas Jarry 3-6, 6-2, 6-1, 6-4 through wind and bits of rain. Del Potro was the 2009 U.S. Open champion and the runner-up there last year.  In other action today, fifth-seeded Alexander Zverev barely avoided blowing a big lead against John Millman, but emerged the winner after a match of more than four hours in which he had 73 unforced errors.
ECHL – 2019 ECHL Kelly Cup Finals (Best of 7)
Tonight
Newfoundland Growlers at Toledo Walleye, 7:35 p.m.                           (NFL leads 2-0)
MWL – Midwest League Baseball
Yesterday
Dayton 8, Lansing 1
Lake County 10, South Bend 3
Fort Wayne 5, West Michigan 4
Bowling Green 6, Great Lakes 3
Tonight
Lake County at South Bend, 10:35 a.m.
Fort Wayne at West Michigan, 11:00 a.m. (DH)
Lansing at Dayton, 7:00 p.m.
Great Lakes at Bowling Green, 7:35 p.m..
MHSAA – High School Sports
Last Night
Girls Soccer – District Semifinals
Division 2 at St. Joseph
Mattawan 2, Lakeshore 1 – Shootout (MAT 4-2)
St. Joseph 8, Niles 0
Championship game – Saturday 10:00 a.m.
Division 2 at Plainwell
Plainwell 6, Coldwater 0
Gull Lake 3, Battle Creek Harper Creek 0
Championship game – Friday 6:00 p.m.
Division 3 at Dowagiac
Paw Paw 5, Dowagiac 0
Coloma 8, Buchanan 0
Championship game – Friday 5:00 p.m.
Division 1 at Battle Creek Lakeview
Portage Central 8, Jackson 1
Portage Northern 3, Battle Creek Lakeview 0
Championship game – Saturday 12:00 p.m.
Baseball – Districts
Division 1 at Mattawan
Portage Northern 15, Kalamazoo Loy Norrix 0
Mattawan 8, Kalamazoo Central 5
Division 1 at Battle Creek Lakeview
Jackson 7, Battle Creek Central 0
Division 2 at South Haven
Edwardsburg 7, South Haven 0
Niles 3, Dowagiac 2
Division 2 at Sturgis
Otsego 8, Three Rivers 0
Sturgis 4, Paw Paw 2
Division 3 at Bloomingdale, 5:00 p.m.
Coloma 5, Bloomingdale 2
Division 3 at Constantine
Buchanan 6, Brandywine 1
Division 3 at Saugatuck
GR Northpointe Christian 7, Saugatuck 2
Calvin Christian 4, GR Covenant Christian 2
Division 4 at Michigan Lutheran
Michigan Lutheran 7, Lake Michigan Catholic 4
Baseball – Regular Season
Portage Central 3, St. Joseph 0 – Game 1
Portage Central 6, St. Joseph 4 – Game 2
Lawrence 5, Hartford 1


Softball
Division 1 at Mattawan
Mattawan 3, Kalamazoo Central 0
Portage Northern 10, Kalamazoo Loy Norrix 0
Division 1 at Battle Creek Lakeview
Gull Lake 15, Battle Creek Lakeview 0
Division 2 at South Haven
Dowagiac 16, Benton Harbor 0
Lakeshore 2, Edwardsburg 0
Division 2 at Sturgis
Sturgis 11, Plainwell 10
Three Rivers 20, Paw Paw 10
Division 3 at Constantine
Buchanan 6, Berrien Springs 4
Division 3 at Lawton
Lawton 9, Kalamazoo Hackett
Division 3 at Bloomingdale
Coloma 3, Hartford 0
Division 4 at Michigan Lutheran
Lake Michigan Catholic 5, Michigan Lutheran 3
Division 4 at Decatur
Lawrence 9, Cassopolis 0
Division 4 at Marcellus
Kalamazoo Christian 11, Marcellus 0
Tonight
Girls Soccer
Division 3 at Holland Christian
Allegan vs. Unity Christian, 5:00 p.m.
Fennville vs. Holland Christian, 7:00 p.m.
Division 4 at New Buffalo
Michigan Lutheran vs. Bridgman, 5:00 p.m.
Watervliet vs. New Buffalo, 7:00 p.m.
Division 4 at Saugatuck
Lawton vs. Hartford, 5:00 p.m.
Bangor vs. Holland Black River, 7:00 p.m.
Division 4 at Kalamazoo Christian
Kal. Hackett vs. Kal. Christian, 4:00 p.m.
Quincy vs. Schoolcraft, 6:00 p.m.