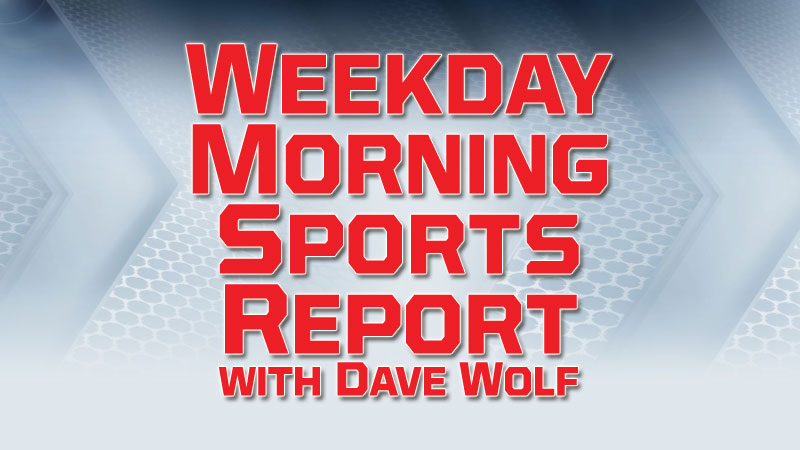 MLB – Major League Baseball
Yesterday
Cleveland Indians 8, Detroit Tigers 2
Tampa Bay rays 10, Chicago White Sox 5
Cubs were off
Indians 8, Tigers 2 – Four Cleveland HRs power Kluber to 1st win, 8-2 over Tigers
Corey Kluber earned his first win of the season in his third start, powered by four Cleveland home runs that sent the Indians over the Detroit Tigers 8-2 on Tuesday.  The Indians won their fifth straight game. Detroit had won five in a row.  Kluber (1-2) allowed one earned run over six innings. A two-time Cy Young Award winner who went 20-7 last season, he struck out eight.  Leonys Martin, Brad Miller, Roberto Perez and Jake Bauers all entered with sub-.200 batting averages before hitting their first homers of the season. Cleveland had hit a total of only four home runs this year before connecting at Comerica Park. Jordan Zimmermann (0-1) gave up five runs and was chased in the fifth inning. He had allowed just one run in 13 2/3 innings in his first two starts.  Miguel Cabrera had an RBI double and Niko Goodrum had a run-scoring single for the Tigers, who had opened the season winning seven of 10 games. They had been 3-0 at home after sweeping Kansas City over the weekend.
Rays 10, White Sox 5 – Meadows gets 4 hits, Garcia homers, Rays beat White Sox 10-5
Austin Meadows homered and set a career high with four hits, Avisail Garcia connected against his former team and the Tampa Bay Rays beat the Chicago White Sox 10-5 on Tuesday.  The Rays pounded Ervin Santana (0-1) and improved to 9-3, their best start in nine years. They also extended a club record by clinching their fourth straight series victory to start a season.  Meadows helped break open a game that lasted 3 hours, 56 minutes. He singled and scored in the first, hit a two-run drive in the second and added an RBI single during a two-run fourth in which Tampa Bay chased Santana. He also walked with the bases loaded in the ninth.  Garcia smacked a solo homer in the second and finished with three hits, giving him five in the past two games. The White Sox opted not to offer him a contract in the offseason, parting ways after 5½ years, and he signed with Tampa Bay.
Today
Cleveland (Bauer 1-0) at Detroit (Boyd 0-1), 1:10 p.m.                          WSJM Sports/Cosy-FM 12:45
Tampa Bay (Glasnow 2-0) at Chicago White Sox (Lopez 0-1), 2:10 p.m.
Pittsburgh (Lyles 0-0) at Chicago Cubs (Darvish 0-1), 8:05 p.m.
NHL – 2019 NHL Stanley Cup Playoffs – Round 1 (Best of 7)
Tonight
Columbus Blue Jackets at Tampa Bay Lightning, 7:00 p.m.                       (Game 1)
Pittsburgh Penguins at New York Islanders, 7:30 p.m.                           (Game 1)
St. Louis Blues at Winnipeg Jets, 8:00 p.m.                                             (Game 1)
Dallas Stars at Nashville Predators, 9:30 p.m.                                      (Game 1)
Vegas Golden Knights at San Jose Sharks, 10:30 p.m.                            (Game 1)

NHL – Devils draw top pick in NHL draft lottery
The New Jersey Devils will have the No. 1 pick at this year's NHL draft.  The team was announced Tuesday night as the winner of the draft lottery.  The Colorado Avalanche had the best odds of landing the first pick at 18.5 per cent, but they drew the No. 4 selection. The New York Rangers will pick second and the Chicago Blackhawks will select third at the June draft.  The 15 teams that failed to qualify for the 2019 playoffs — or the franchises that acquired the first-round picks of non-playoff clubs — participated in the lottery.  Colorado, which opens the post-season Thursday against the Calgary Flames, acquired its selection from the Ottawa Senators in the trade for Matt Duchene in November 2017.  The Detroit Red Wings slid down two spots will have the 6th pick,  Detroit missed the playoffs for a third straight season and finished with the 4th worst record in the league.  Jack Hughes, the top-ranked North American skater by NHL Central Scouting, is expected to go first overall in the draft.


NBA – National Basketball Association
Last Night
Detroit Pistons 100, Memphis Grizzlies 93
New York Knicks 96, Chicago Bulls 86
Pistons 100, Grizzlies 93 – Pistons beat Grizzlies 100-93 and cling to playoff hopes
Andre Drummond had 20 points and 17 rebounds and Ish Smith matched a season high with 22 points, helping the Detroit Pistons come back from a 22-point deficit to beat the Memphis Grizzlies 100-93 Tuesday night and cling to a spot in the playoffs.  Detroit can clinch a postseason bid by closing the regular season with a win Wednesday night at New York.  The Pistons put their postseason position in peril by losing four straight before rallying to beat the short-handed Grizzlies.  Detroit star Blake Griffin was limited to five points and two rebounds in 18-plus minutes, barely playing in the second half because of his injured left knee. Luke Kennard scored 15 points off the bench and Reggie Jackson had 12 points before going to the bench as Smith flourished in the final quarter.
Knicks 96, Bulls 86 – Knicks top Bulls 96-86, avoid new franchise low for wins
Dennis Smith Jr. scored 25 points, Mitchell Robinson added eight points and 17 rebounds and the New York Knicks escaped the possibility of finishing with their worst-ever record by beating the Chicago Bulls 96-86 on Tuesday night.  With one game remaining, the Knicks (17-64) can only tie for the worst season in franchise history. A loss to the Detroit Pistons, who are seeking to lock up a playoff spot, would give New York a record matching only its ugly 2014-15 campaign.  New York, which had already secured the NBA's worst record and a draft position no worse than fifth, won back-to-back games for the first time since late February.  The Bulls, meanwhile, lost for the 32nd time at United Center this season, a franchise record. Chicago's previous worst home season was in 2000-01.  Ryan Arcidiacono led the Bulls (22-59) with 14 points and Shaquille Harrison added 13.
Tonight – Regular Season Finale
Detroit Pistons at New York Knicks, 8:00 p.m.
Chicago Bulls at Philadelphia 76ers, 8:00 p.m.
Indiana Pacers at Atlanta Hawks, 8:00 p.m.
NBA – Magic Johnson abruptly resigns as Lakers' president
Magic Johnson abruptly quit as the Los Angeles Lakers' president of basketball operations Tuesday night, citing a desire to get back to the simpler life he enjoyed before taking over the franchise just over two years ago.  Johnson didn't tell owner Jeanie Buss or general manager Rob Pelinka before he stepped in front of reporters about 90 minutes before the final game of the Lakers' sixth consecutive losing season. Johnson didn't directly tie his decision to the future of coach Luke Walton, who was widely expected to be fired by Johnson soon. But Johnson repeatedly mentioned Buss' affinity for Walton and Johnson's desire not to cause upheaval between them.
NCAAMBB – Michigan trio declaring for NBA draft, but can still return
Michigan's Charles Matthews, Iggy Brazdeikis and Jordan Poole are declaring for the NBA draft, although they can still come back to the Wolverines. The school announced Tuesday that the three players intend to sign with agents, but under new NCAA rules, they are allowed to have agents during the evaluation process for the draft. They can return to school without losing their eligibility. Matthews has been considered the most likely candidate to leave Michigan, having considered the draft last year as well. The 20-year-old Brazdeikis just finished a freshman season in which he led the Wolverines with 14.8 points per game. Poole, a sophomore, was second on the team at 12.8 ppg, and Matthews, in his third season of eligibility, averaged 12.2.  Michigan made the Sweet 16 for the third straight season but was eliminated there by Texas Tech.
NCAAWBB – ND's Jackie Young to skip senior year
Notre Dame guard Jackie Young will skip her senior season and enter the WNBA draft. She announced her decision on Twitter, nearly a day after the Irish lost a heartbreaking game to Baylor for the NCAA championship.
MWL – Midwest League Baseball
Yesterday
West Michigan Whitecaps 7, Lansing Lugnuts 6
South Bend Cubs 6, Great Lakes Loons 1

Tonight
West Michigan at Lansing, 6:05 p.m.
South Bend at Great Lakes, 6:05 p.m.
MCCAA – Junior College Sports
Yesterday
Softball
Lake Michigan College 11, Glen Oaks Community College 3 – Game 1
Lake Michigan College 14, Glen Oaks Community College 0 – Game 2
Baseball
Lake Michigan College 13, Adrian College 8 – Game 1
Lake Michigan College 6, Adrian College 1 – Game 2
MHSAA – High School Sports
Yesterday
Baseball
St. Joseph 14, Benton Harbor 4 – 5 Innings
St. Joseph 19, Benton Harbor 6 – 5 Innings
Mishawaka Penn (IN) 13, Lakeshore 3
Michigan Lutheran 15, Kalamazoo Heritage 5 – Game 1
Mich.  Lutheran 6, Kal. Heritage 2 – Suspended 4th
Mishawaka Marian (IN) 10, Niles 0
Edwardsburg 9, Berrien Springs 7 – Game 1
Edwardsburg 21, Berrien Springs 6 – Game 2
Buchanan 16, Coloma 6 – Game 1
Coloma at Buchanan – Game 2 suspended, darkness
Brandywine 5, Constantine 1 – Game 1
Brandywine 9, Constantine 2 – Game 2
River Valley 2, Bridgman 1 – Game 1
Bridgman 2, River Valley 1 – Game 2
Dowagiac 10, Marcellus 0
Portage Northern 10, Three Rivers 4 – Game 1
Portage Northern 10, Three Rivers 4 – Game 2
Softball
Lakeshore 1, Edwardsburg 0 – Game 1
Edwardsburg 5, Lakeshore 4 – Game 2
Lake Michigan Catholic 15, Eau Claire 0 – Game 1
Lake Michigan Catholic 17, Eau Claire 1 – Game 2
Coloma 1, Buchanan 0 – Game 1
Coloma 10, Buchanan 6 – Game 2
Cassopolis 14, New Buffalo 5 – Game 1
Cassopolis 7, New Buffalo 4 – Game 2
Brandywine 11, Constantine 8 – Game 1
Brandywine 8, Constantine 8 – Game 2 suspended 5th
Watervliet 15, Hartford 10 – Game 1
Hartford 11, Watervliet 3 – Game 2
Bridgman 10, River Valley 1 – Game 1
Bridgman 8, River Valley 4 – Game 2
Three Rivers 17, Portage Northern 4 – Game 1
Three Rivers 16, Portage Northern 5 – Game 2
Sturgis 11, Harper Creek 1 – Game 1
Sturgis 11, Harper Creek 1 – Game 2
Girls Soccer
Gull Lake 4, St. Joseph 2
Edwardsburg 5, Niles 3
Michigan Lutheran 6, Parchment 5
Lakeshore 3, Vicksburg 2
Kalamazoo Hackett 2, Bridgman 1
Watervliet 6, Cassopolis 3
Allegan 1, Portage Northern 1 – TIE
Kalamazoo Central 1, Three Rivers 0
Today
Girls Soccer
Buchanan at Lake Michigan Catholic, 5:00 p.m.
Niles at Three Rivers, 6:00 p.m.
Allegan at Battle Creek Lakeview, 6;30 p.m.
Fennville at Otsego, 7:00 p.m.
Battle Creek Harper Creek at Paw Paw, 6:30 p.m.
Brandywine at New Buffalo, 6:00 p.m.
Lawton at Constantine, 5:00 p.m.
Baseball
Benton Harbor at Lawton, 4:30 p.m. (DH)
Fennville at Allegan, 4:30 p.m.
Softball
Niles at Buchanan, 4:15 p.m.
Fennville at Allegan, 4:30 p.m.
Girls Tennis
Mattawan at St. Joseph, 4:00 p.m.