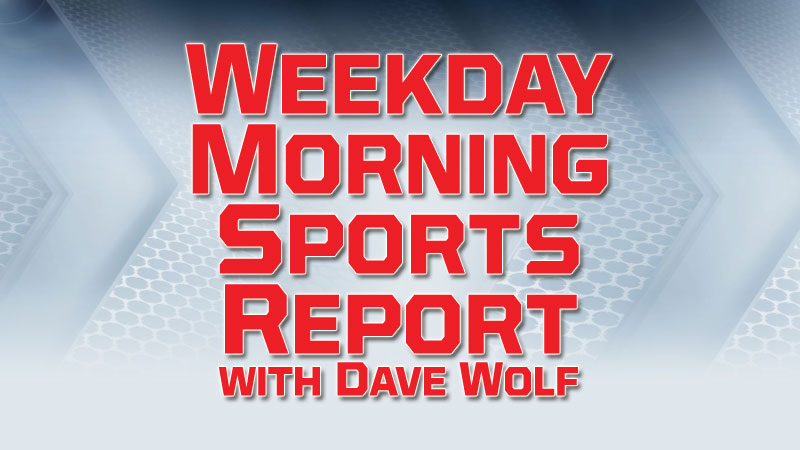 NBA – National Basketball Association
Last Night
Toronto Raptors 112, Chicago Bulls 103
Denver Nuggets 95, Detroit Pistons 92
Raptors 112, Bulls 103 – Powell scores 20 as Raptors beat struggling Bulls 112-103
Norman Powell scored 20 points, Serge Ibaka had 16 and the Toronto Raptors beat Chicago 112-103 on Tuesday night, their eighth consecutive win over the struggling Bulls.  Chicago forward Lauri Markkanen left after shooting 2 for 10 in 16 first-half minutes. Bulls coach Jim Boylen said Markkanen was suffering from fatigue.  Markkanen's departure further weakened a Bulls lineup that was already without leading scorer Zach LaVine (bruised right thigh, right knee tendinitis) and forward Otto Porter Jr. (strained right rotator cuff). LaVine sat for the third straight game and Poerter missed his fourth straight.  Shaquille Harrison had 15 points to lead the Bulls.
Nuggets 95, Pistons 92 – Murray saves Nuggets from collapse in 95-92 win over Pistons
Jamal Murray scored 33 points, including six in the final minute, and the Denver Nuggets held off the Detroit Pistons 95-92 on Tuesday night after nearly squandering a 27-point lead.  Trailing 66-39 at halftime, Detroit cut it to one on a 3-pointer by Reggie Jackson with 11.2 seconds remaining before Murray hit a pair of free throws to extend the lead. Blake Griffin's last-gasp 3-point attempt bounded away.  At 50-23, the Nuggets moved into a tie with Golden State for the top spot in the Western Conference. It's the first 50-win season for Denver since the 2012-13 squad went 57-25.  Nikola Jokic finished with 23 points and 15 rebounds for his 51st double-double this season.  The Pistons outscored Denver 53-29 in the second half to make a game out of a contest that looked all but over.  Griffin had 29 points and 15 rebounds for the playoff-chasing Pistons, who finished a 1-4 road trip. Andre Drummond had 13 points and 18 rebounds before fouling out.
Tonight
Indiana Pacers at Oklahoma City Thunder, 8:00 p.m.
Portland Trailblazers at Chicago Bulls, 8:00 p.m.
NHL – National Hockey League
Last Night
Arizona Coyotes 1, Chicago Blackhawks 0
Coyotes 1, Blackhawks 0 – Cousins, Kuemper lead Coyotes to 1-0 win over Blackhawks
Nick Cousins scored a power-play goal early in the third period and the Arizona Coyotes boosted their playoff chances Tuesday night, snapping a five-game losing streak with a 1-0 victory over the Chicago Blackhawks. Darcy Kuemper made his 18th consecutive start and stopped 31 shots for his fourth shutout of the season. Arizona, which was 0-3-2 in its previous five games, most of those on a recent road trip, has won nine of 11 at home.  Corey Crawford had 27 saves for Chicago. The Coyotes moved into a tie with Colorado for the second Western Conference wild card at 81 points _ though Colorado has a game in hand. The Avalanche host Vegas on Wednesday before a critical head-to-head matchup with Arizona on Friday. The Blackhawks, losers in three of four, were unable to gain ground on any of the four wild-card contenders in front of them in the standings. They remained at 76 points with six games left.
NCAAMBB – Man picks perfect NCAA tourney bracket heading into Sweet 16
An Ohio man has made history with a March Madness bracket that's perfect through 48 games on the NCAA.com's "Bracket Challenge," according to the NCAA. Gregg Nigl of Columbus told The Columbus Dispatch he almost didn't fill out his bracket last week, saying he was home sick just hours before the deadline. But he felt bad about not entering a bracket in his friend's tournament group.  Instead, he correctly predicted every game through the first two rounds of the 2019 NCAA tournament. The NCAA bracket tracker says the bracket is the only perfect one remaining across all major online bracket games, including Yahoo, ESPN, CBS, Fox, Sports Illustrated and the NCAA's own contest. It's the longest streak of correct bracket picks, breaking the reported record of 39 games, which happened in 2017.  The NCAA says the odds of a perfect bracket are 1 in 9.2 quintillion _ so bettors, take the under. Nigl, 40, said he researched his picks, doing his homework after the tournament field was unveiled, including watching some of the bracket shows on TV.
NCAAMBB – Strong opening week for CBS, Turner with NCAA hoops tourney
One week into March Madness, CBS is feeling good. Based on ratings from the nation's largest media markets, the Nielsen company said CBS and the Turner Networks had the second best performance over the last 29 years for the first four games of the NCAA men's basketball tournament. The only year to do better in that period was 2015. Nielsen did not have exact viewership numbers, but Duke's close call Sunday against Central Florida was particularly popular.
MLB – MLB Spring Training
Yesterday
Tampa Bay Rays 9, Detroit Tigers 3
Chicago Cubs 16, Boston Red Sox 7
Chicago White Sox 7, Arizona Diamondbacks 1
MLB – AP study: MLB average salary on track for 2nd straight drop
According to projections by The Associated Press, even with huge new contracts for Bryce Harper, Manny Machado and Nolan Arenado, Major League Baseball's average salary is on track to drop on opening day for an unprecedented second straight season.  The 872 players on rosters and injured lists on Monday evening averaged $4.36 million, down from $4.41 million at the start of last season and $4.45 million on opening day in 2017, according to AP studies. Back-to-back drops follow consecutive slow free-agent markets that saw salaries slashed for many veterans, and top pitchers Dallas Keuchel and Craig Kimbrel remain unsigned as openers approached. This year's exact figure could rise or fall when teams set opening-day rosters Thursday. The number will be impacted by how many players go on the injured list and how many lower-priced replacements are put on active rosters.
 
MLB – Cubs' Hendricks getting bigger deal
Two top National League starters well be getting bigger paybacks.  Right-hander Kyle Hendricks and the Chicago Cubs agreed to a contract that adds $55.5 million from 2020 to 2023, guaranteeing he will receive nearly $63 million over the next five seasons.  Hendricks, who turned 29 in December, has a 3.07 ERA in five seasons with the Cubs and went 14-11 with a 3.44 ERA last year.
MLB – With new deal, Eloy Jimenez makes White Sox opening roster
The White Sox confirmed Tuesday what a $43 million contract seemed to signal: Eloy Jimenez will begin the season in the major leagues.  Chicago's prize prospect will make his big league debut on opening day at Kansas City on Thursday. Signed as a teenager by the crosstown Cubs out of the Dominican Republic in 2013, Jimenez is one of baseball's most promising youngsters — and one with historic financial security.  The White Sox announced Jimenez had made the team following a 7-1 exhibition win over the Arizona Diamondbacks.
NFL – NFL allows for video review of pass interference
NFL owners owners are tweaking pass interference. Whether flagged or not, pass interference can be challenged by coaches and reviewed by officials next season.  NFL team owners voted Tuesday on a one-year trial basis to include those often-controversial penalties in the officiating replay review system. Coaches still will have two challenges per game, and in the final two minutes of a half or fourth quarter or for all of overtime, the replay official can order a review of offensive or defensive pass interference.  The major change _ owners traditionally have been highly reluctant to include any penalties in the replay process _ stems from an egregious missed call in the NFC championship game that likely led to the Rams making the Super Bowl and the
Saints falling short.
MCCAA – Junior College Sports
Yesterday
Women's Softball
Lake Michigan College 11, Jackson College 8 – Game 1
Jackson College 7, Lake Michigan College 5 – Game 2
MHSAA – High School Sports
Yesterday
Girls Soccer
Lake Michigan Catholic 2, Hartford 1
Niles 4, Bridgman 3
Coloma 8, New Buffalo 0
Berrien Springs 2, Watervliet 0
Grandville 2, Portage Central 2 – TIE
Baseball
Dowagiac 4, Coloma 3
Gull Lake 6, Vicksburg 1
Three Rivers 1, Coldwater 0 – Game 1
Coldwater 7, Three Rivers 2 – Game 2
Softball
Hartford 6, Comstock 0 – Game 1
Hartford 11, Comstock 1 – Game 2
Dowagiac 17, Marcellus 7 – Game 1
Marcellus 5, Dowagiac 3 – Game 2
Three Rivers 20, Coldwater 1 – Game 1
Three Rivers 15, Coldwater 7 – Game 2
Track and Field
Boys:  South Haven 68, Paw Paw 65
Girls: South Haven 67, Paw Paw 65
Today
Baseball
St. Joseph at South Haven, 4:00 p.m. (DH)
Brandywine at Niles, 4:30 p.m.
Galesburg-Augusta at Paw Paw, 4:30 p.m.
Holland Black River at Fennville, 4:30 p.m.
Watervliet at Hartford, 4:30 p.m.
River Valley at Lawton, 4:30 p.m.
Softball
St. Joseph at South Haven, 4:00 p.m. (DH)
Hartford at Buchanan, 4:30 p.m.
Kalamazoo Central at Bloomingdale, 4:30 p.m.
River Valley at Lawton, 4:30 p.m.
Girls Soccer
Fennville at South Haven, 6:00 p.m.
Kalamazoo Christian at Paw Paw, 6:00 p.m.
Delton-Kellogg at Three Rivers, 6:00 p.m.
Coldwater at Otsego, 6:30 p.m.
Niles at Kalamazoo Loy Norrix, 6:30 p.m.
Kalamazoo Hackett at Portage Northern, 6:30 p.m.
Covert at Watervliet, 5:00 p.m.
Girls Tennis
Lakeshore at St. Joseph, 4:00 p.m.