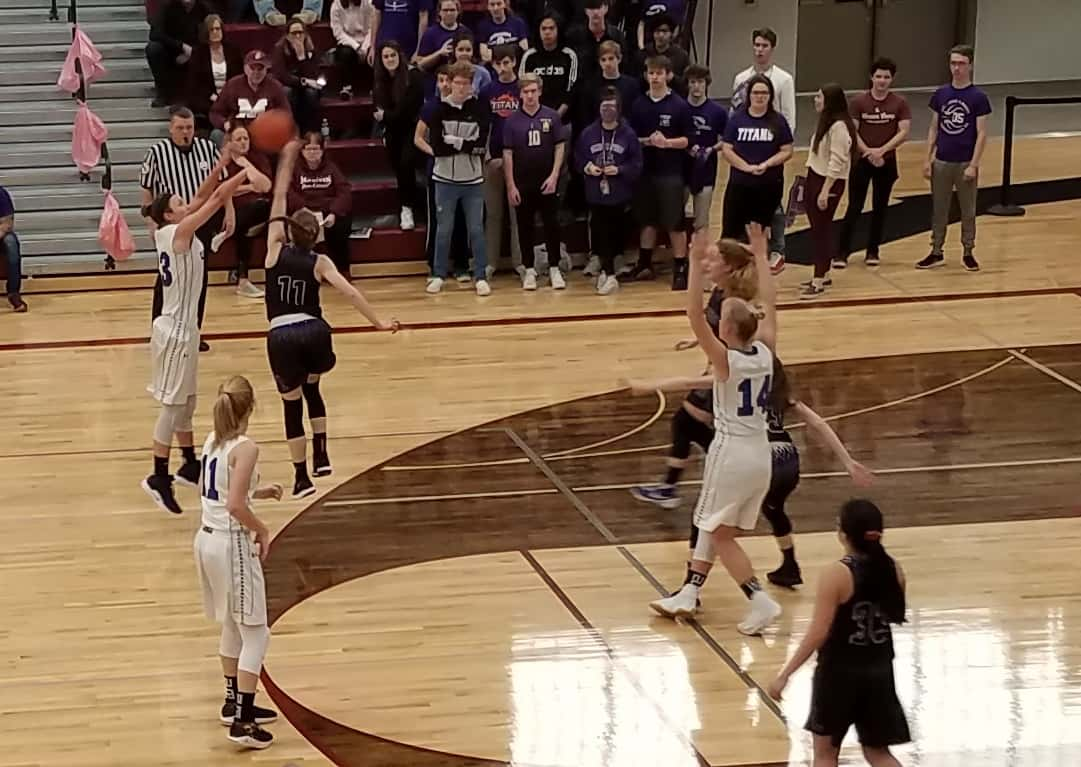 NCAAMBB – Ivy League cancels tournaments; 2 other conferences bar fans
The Ivy League has canceled its men's and women's basketball tournaments and two other conferences announced they will restrict fan access to their postseason games because of concerns about the spread of coronavirus. The Ivy Leagues's four-team tournaments were scheduled to be played Friday through Sunday at Lavietes Pavilion in Cambridge, Massachusetts. The Ivy League says it will award its automatic NCAA Tournament bids to the regular-season champions, the Princeton women and Yale men. The Mid-American Conference and Big West said they will play their tournaments without fans. The NCAA has not yet announced any changes to its events.
NCAAWBB – Women's College Basketball
Tonight
Mid-American Conference Tournament – Round 2 – Quicken Loans Arena, Cleveland, OH
Toledo vs. Central Michigan, 12:00 p.m.
Western Michigan vs. Ohio, 2:30 p.m
Eastern Michigan vs. Ball State, 5:00 p.m.
NHL – National Hockey League
Last Night
Carolina Hurricanes 5, Detroit Red Wings 2
Hurricanes 5, Red Wings 2 – Hurricanes score 3 in 3rd period, beat Red Wings 5-2
Justin Williams scored a tiebreaking goal 1:38 into the final period, and Sebastian Aho added two goals later in the third to give the Carolina Hurricanes a 5-2 win over the Detroit Red Wings. Morgan Geekie and Nino Niederreiter also scored for Carolina, which extended its winning streak to three games. Tyler Bertuzzi and Christoffer Ehn scored for the Red Wings, who had their modest two-game winning streak snapped. Petr Mrazek, who had been dealing with a concussion, played in goal for Carolina for the first time since Feb. 22. He made 23 saves against his former team.
Tonight
San Jose Sharks at Chicago Blackhawks, 8:00 p.m.
NBA – National Basketball Association
Last Night
Chicago Bulls 108, Cleveland Cavaliers 103
Boston Celtics 114, Indiana Pacers 111
Bulls 108, Cavaliers 103 – White scores 20, commits 9 TOs, Bulls beat Cavaliers 108-103
Coby White scored 20 points to help offset a career-high nine turnovers in his first NBA start, and the Chicago Bulls beat the Cleveland Cavaliers 108-103. Wendell Carter Jr. added 17 points. Lauri Markkanen, Denzel Valentine and Otto Porter Jr. each scored 15. Shaquille Harrison grabbed 10 rebounds. And the Bulls held off the Eastern Conference's last-place team to win for just the third time in 16 games, even though leading scorer Zach LaVine missed his fifth in a row because of a strained left quadriceps. Collin Sexton led Cleveland with 26 points, giving him 25 or more in seven of the past eight games.
Celtics 114, Pacers 111 – Celtics clinch playoff spot with 114-111 win over Pacers
Marcus Smart's leaning bank shot in the final minute gave the Celtics' the lead after the team blew a 19-point advantage and Boston then held on for a 114-111 victory Tuesday night over the Indiana Pacers to clinch a playoff spot for a sixth consecutive year. Jayson Tatum scored 30 points for Boston while Gordon Hayward added 27 points, 10 boards and five assists in his home state. Victor Oladipo finished with a season-high 27 points to power a stunning comeback for the Pacers, who fell into an 85-66 hole late in the third quarter.
Tonight
Detroit Pistons at Philadelphia 76ers, 7:00 p.m.
MLB – Spring Training Baseball
Yesterday
Detroit Tigers 4, Pittsburgh Pirates 1
Chicago Cubs 16, San Francisco Giants 3
Texas Rangers 9, Chicago White Sox 2
Today
Chicago White Sox vs. Colorado Rockies at Scottsdale, Ariz., 4:10 p.m.
San Diego Padres (ss) vs. Chicago Cubs at Mesa, Ariz., 9:05 p.m.
Tigers are off
NFL – NFL teams propose 7 rules changes, including extra officials
Two NFL teams have suggested changes to game officiating. They include a "sky judge" utilized by colleges. There are seven rules proposals that will be presented to team owners later this month. Also proposed is revamping overtime to minimize the coin toss impact and returning OT to its original 15-minute length. And providing alternatives to the onside kick, which is considered a dangerous play, for a scoring team to attempt to keep the ball.
MHSAA – High School Athletics
Last Night
Girls Basketball – Regional Semifinals
Division 4 at Martin
Michigan Lutheran 54, Fruitport Calvary Christian 20
Martin 40, Colon 23
Division 3 at Schoolcraft
Kalamazoo Hackett 49, Brandywine 43
Schoolcraft 42, Gobles 41


Division 1 at Holt
East Lansing 54, Portage Central 33
Holt 51, Battle Creek Central 40
Division 2 at Otsego
Hamilton 45, Harper Creek 36
Three Rivers 49, Grand Rapids South Christian 36
Tonight
Boys Basketball – District Semifinals
Division 1 at St. Joseph
Lakeshore vs. Mattawan, 5:00 p.m.
St. Joseph vs. Kalamazoo Central, 7:00 p.m.
**Both games on 106.1 & 1400 WSJM Sports
Division 1 at Battle Creek Lakeview
Gull Lake vs. Sturgis, 5:00 p.m.
Coldwater vs. Battle Creek Lakeview, 7:00 p.m.
Division 2 at Holland Christian (at Holland Civic Center)
Benton Harbor vs. Hamilton, 5:00 p.m.
South Haven vs. Coloma, 7:00 p.m.
**Both games on Superhits 103.7 Cosy-FM
Division 2 at Paw Paw
Paw Paw vs. Constantine, 5:30 p.m.
Vicksburg vs. Three Rivers, 7:00 p.m.
Division 2 at Edwardsburg
Niles vs. Buchanan, 5:30 p.m.
Dowagiac vs. Berrien Springs, 7:15 p.m.
Division 2 at Hopkins
Grand Rapids South Christian vs. Wayland, 5:30 p.m.
Otsego vs. Hopkins, 7:15 p.m.


Division 3 at Bridgman
Watervliet vs. Brandywine, 6:00 p.m.
Cassopolis vs. Countryside Academy, 7:30 p.m.
Division 3 at Bloomingdale
Bloomingdale vs. Decatur, 5:30 p.m.
Gobles vs. Lawton, 7:30 p.m.
Division 3 at Schoolcraft
Kalamazoo Christian vs. Galesburg-Augusta, 5:30 p.m
Kalamazoo Hackett vs. Schoolcraft, 7:00 p.m.
Division 3 at Quincy
Centreville vs. Bronson, 5:30 p.m.
White Pigeon vs. Quincy, 7:00 p.m.
Division 4 at Lake Michigan Catholic
Eau Claire vs. New Buffalo, 5:30 p.m.
Michigan Lutheran vs. River Valley, 7:00 p.m.
Division 4 at Martin
Martin vs. Kalamazoo Heritage Christian, 5:30 p.m.
Holland Calvary vs. Lawrence, 7:00 p.m.
Division 4 at Mendon
Howardsville Christian vs. Burr Oak, 5:30 p.m.
Colon vs. Mendon, 7:00 p.m.