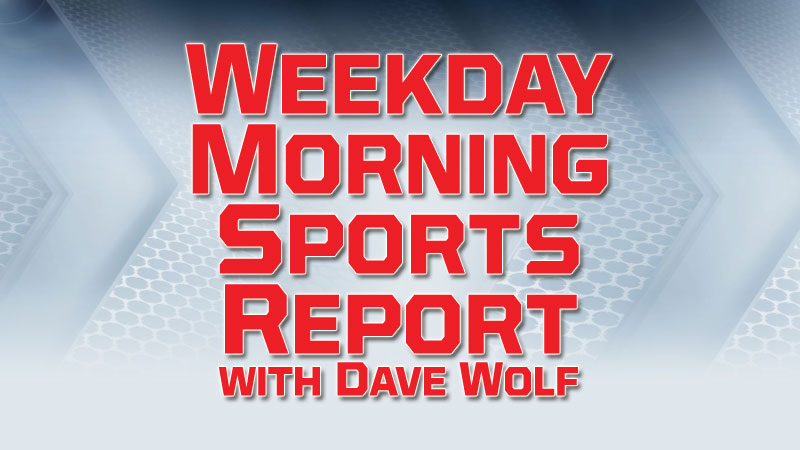 MLB – 2019 World Series – (Best of 7)
Last Night
Washington Nationals 7, Houston Astros 2                                                     (Series tied 3-3)
Nationals 7, Astros 2 – Nats beat Astros 7-2, force Game 7
Stephen Strasburg gutted through without his best fastball to throw five-hit ball for 8 1/3 innings Tuesday night, and now it's on to Game 7 in the first World Series ever in which the visiting team won each of the first six games.  Adam Eaton and Juan Soto hit solo homers off Justin Verlander in the fifth inning, Anthony Rendon had five RBIs that included a two-run homer in the seventh, and the Nationals rallied past the Astros 7-2 and tied the Series at 3-3.  Fired up after a controversial call at first base went against them in the seventh, the Nationals padded their lead moments later when Anthony Rendon homered off Will Harris. Washington manager Dave Martinez, still enraged at umpires, was ejected during the seventh inning stretch, screaming as a pair of his coaches held him back. Rendon added a two-run double off Chris Devenski in the ninth.  Verlander falls to 0-6 lifetime in World Series games.
Tonight
Washington (Scherzer 11-7) at Houston (Greinke 18-5), 8:08 p.m.                  (Game 7)
MLB – MLB's Torre says "right call" on dispute interference
Major League Baseball executive Joe Torre says the "right call" was made and that a protest was denied after Nationals leadoff hitter Trea Turner was called out for interference during Washington's 7-2 Game 6 victory in the World Series on Tuesday night.  Nationals manager Dave Martinez was ejected for arguing plate umpire Sam Holbrook's ruling in the seventh inning, and Torre said Washington's request to protest the game was denied because it was a judgment call.  Holbrook's signal came after Turner hit a slow roller down the third base line with a runner at first and ran narrowly inside fair territory. Pitcher Brad Peacock fielded the ball, and his throw pulled first baseman Yuli Gurriel toward the baseline. As Gurriel stretched, Turner ran into his glove, and the ball bounced off Turner's leg and into foul territory. Turner ended up at second, with lead runner Yan Gomes going to third — except Holbrook quickly signaled for interference. Turner was called out and Gomes sent back to first base. After some argument from Martinez and the Nationals, umpires went to the headsets for 4 ½ minutes before signaling to uphold the call. The Nationals wanted to pursue a protest, and Turner was heard on television pointing to Torre, MLB's chief baseball officer, in the stands and shouting "He's right there!" and "Just ask him!"
NHL – National Hockey League
Last Night
Detroit Red Wings 3, Edmonton Oilers 1
Nashville Predators 3, Chicago Blackhawks 0
Red Wings 3, Oilers 1 – Red Wings beat Oilers 3-1 to end 8-game losing streak
Dylan Larkin and Patrik Nemeth scored in the first period, and the Detroit Red Wings defeated the Edmonton Oilers 3-1 Tuesday night to end an eight-game losing streak.  Jimmy Howard made 31 saves for the Red Wings, who won for the first time since Oct. 10 against Montreal.  Filip Hronek added an empty-net goal late in the game to seal a much-needed victory for the rebuilding Red Wings.  Leon Draisaitl scored from the right circle to pull Edmonton within one in the third period.  Mikko Koskinen stopped 25 shots for the Oilers, who have dropped four of their last five after opening the season 7-1.
Predators 3, Blackhawks 0 – Bonino's hat trick leads Predators over Blackhawks 3-0
Nick Bonino had a natural hat trick, Pekka Rinne made 20 saves for his second consecutive shutout and the Nashville Predators beat the Chicago Blackhawks 3-0 on Tuesday night. Rocco Grimaldi had the primary assist on all three goals for the first three-point game of his career. Craig Smith added two assists for the Predators, winners of four straight. Robin Lehner finished with 48 saves for the struggling Blackhawks, who have lost five of six. Bonino's hat trick was the third of his NHL career and first with the Predators. 
NBA – National Basketball Association
Tonight
Chicago Bulls at Cleveland Cavaliers, 7:00 p.m.
Detroit Pistons at Toronto Raptors, 7:30 p.m.
Indiana Pacers at Brooklyn Nets, 7:30 p.m.
NCAA – NCAA hopes to avoid court fight on compensation
The chairman of the NCAA board of governors says the association hopes to avoid a court battle against states that are attempting to pass laws aimed at dismantling the NCAA's rules. The NCAA board voted on Tuesday to allow athletes to profit from their names, images and likenesses, but much work still needs to be done to determine how that will work within NCAA rules. Ohio State President Michael Drake said the board hopes that "all who are interested in the future welfare of student-athletes would work with us to get to that point and using reasonable processes to get there."  California passed a law last month that would prevent schools from prohibiting college athletes from being compensated for their names, images and likenesses. That law goes into effect in 2023, but other states are moving on similar legislation that could go into effect as soon as next year.
NCAA – Seton Hall investigated by NCAA
The NCAA has launched an investigation into the basketball program at 12th-ranked Seton Hall. The university announced the probe, saying coach Kevin Willard is sitting out at least two games. Assistant coach Grant Billmeier will run the team in the games Willard misses. The Asbury Park Press reports the investigation involved transfer tampering, and the New York Post says it involved the transfer of Taurean Thompson from Syracuse in the fall of 2017. Seton Hall didn't say what the NCAA enforcement staff was investigating.
NCAAMBB – Men's College Basketball Exhibition
Last Night
(1) Michigan State 85, Albion 50
Notre Dame 72, Capital University 43
NCAAWBB – Women's College Basketball Exhibition
Tonight
Northwood at Michigan, 7:00 p.m.
Ferris State at Michigan State, 7:00 p.m.
ECHL – ECHL Hockey
Yesterday
Toledo Walleye 4, Kalamazoo Wings 3 – OT
AHL – American Hockey League
Last Night
Chicago Wolves 2, Tucson Roadrunners 1
Tonight
Iowa Wild at Grand Rapids Griffins, 7:00 p.m.
MHSAA – High School Athletics
Last Night
Girls Volleyball
Berrien Springs 3, Hartford 0
Vicksburg Invitational
St. Joseph beat Buchanan 2-0, tied Harper Creek 1-1, beat Centreville 2-0, lost to Lakewood 2-0
Buchanan tied Harper Creek 1-1, lost to St. Joseph 2-0, tied Vicksburg 1-1, lost to Marshall 2-0
Tonight
Boys Soccer-Semifinals
Division 2 at Holland High School
Mattawan vs. G. R. Forest Hills Northern, 6:00 p.m.
Girls Volleyball
Dowagiac at Coloma, 6:00 p.m.
Cassopolis at Lake Michigan Catholic, 6:30 p.m.