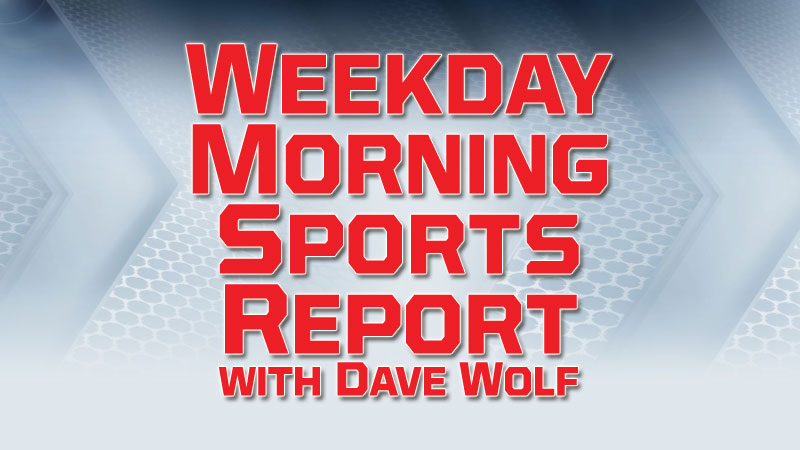 NHL – National Hockey League
Last Night
Vancouver Canucks 5, Detroit Red Wings 1
Canucks 5, Red Wings 1 – Miller scores twice, Canucks beat Red Wings 5-1
J.T. Miller had a pair of goals and Elias Pettersson and Alex Edler each had a goal and a two assists as the Vancouver Canucks used a potent power play to beat the Detroit Red Wings 5-1 on Tuesday night.  Troy Stecher also had a goal and Brock Boeser finished with three assists for Vancouver. The Red Wings' lone goal came from Dylan Larkin just 30 seconds after the opening faceoff. Jonathan Bernier stopped 27 of 32 shots for Detroit. Thatcher Demko had 26 saves and picked up his first win of the season in his first start for Vancouver. The Canucks have won three games in a row, matching last year's best win streak.
MLB – Major League Baseball – League Championship Series (best of 7)
Last Night
Houston Astros 4, New York Yankees 1                                                            (HOU leads 2-1)
Washington Nationals 7, St. Louis Cardinals 4                                                (WAS wins 4-0)
Astros 4, Yankees 1 – Cole pitches Astros past Yankees 4-1 for 2-1 lead in ALCS
A gritty Gerrit Cole held the New York Yankees scoreless without his sharpest stuff, Jose Altuve sparked Houston at the plate and the Astros locked down a 4-1 victory Tuesday to take a 2-1 lead in the AL Championship Series.  Altuve and Josh Reddick homered early off Luis Severino, who labored into the fifth while keeping the Yankees close. But they never broke through against Cole, who went seven innings to win his 19th straight decision despite walking five batters for the second time in his career.  Cole pitched out of a bases-loaded jam in the first and stranded nine runners through five, improving to 3-0 with a 0.40 ERA in three outings this postseason. Poised to become a prized free agent this fall who could command more than $200 million, he's putting together a dominant run that's beginning to rival some of baseball's greatest October pitching performances.  The 29-year-old right-hander, unbeaten in 25 starts since his last loss on May 22, allowed four hits and struck out seven. That ended a streak of 11 consecutive games with double-digit strikeouts — the previous record was eight. Cole led the majors in strikeouts this season.
Nationals 7, Cardinals 4 – Wild-card Nationals head to World Series with sweep of Cards
Washington is heading to the World Series for the first time in 86 years after the wild-card Nationals used a seven-run first inning and Patrick Corbin's 12-strikeout performance to hold on and beat the St. Louis Cardinals 7-4 Tuesday night for a sweep of the NL Championship Series. Quite a stunning turnaround for the Nationals, who went from 19-31 in May — when there was talk of firing manager Dave Martinez and trading away players — to the Fall Classic in October. They have won 16 of their last 18 games.  Corbin, a $140 million lefty, became the first pitcher to strike out 10 in the first four innings of a postseason game and earned the win. Washington put up seven runs in the first, all charged to rookie Dakota Hudson, who lasted all of 15 pitches.  Washington gets plenty of time to rest and set up its rotation before beginning the World Series in a week against the Houston Astros or New York Yankees.
Tonight
Houston at N.Y. Yankees, 8:08 p.m.                                                                  (HOU leads 2-1)         
MLB – Astros fan arrested, accused of slapping Yankees fan at ALCS
An Astros fan is facing an assault charge after being accused by authorities of slapping a New York Yankees fan after the two got into an argument at Houston's Minute Maid Park during the second game of the American League Championship Series.  James Dinkins was arrested on the misdemeanor charge after police say he slapped the Yankees fan in the back of the head after he cheered for the New York team during Sunday night's game.  The 73-year-old Dinkins, a former justice of the peace in neighboring Montgomery County, is free on a $100 bond. Court records didn't list an attorney for Dinkins.  Harris County District Attorney's Office prosecutor Nathan Beedle called the allegations against Dinkins "troubling," saying that Houston prides itself on "hospitality, sportsmanship, and welcoming anyone from anywhere."
NBA – National Basketball Association Preseason
Last Night
Minnesota Timberwolves 119, Indiana Pacers 111
Philadelphia 76ers 106, Detroit Pistons 86
Tonight
Detroit Pistons at Charlotte Hornets, 7:00 p.m.
NFL – NFL exec says Lions lineman unfairly penalized
One NFL executive says the Detroit Lions were unfairly punished by an erroneous penalty during Monday's 23-22 loss to the Packers in Green Bay. Executive vice president Troy Vincent says the second hands to the face call on Lions defensive end Trey Flowers was incorrect. Flowers was flagged for the same infraction during the second half. Vincent felt the first call was legitimate but said of the second: "When you look at and review the play, it's not something you want to see called." Flowers had never been whistled for hands-to-the-face fouls in his five-year NFL career. The second penalty allowed the Packers to continue a game-winning drive that put them near the Detroit goal line before Mason Crosby hit a game-winning field goal as time expired. The Lions led 22-13 with just over nine minutes remaining before Green Bay stayed atop the NFC North at 5-1.
NFL – Chicago Bears put star DT Akiem Hicks on injured reserve
The Chicago Bears have put Pro Bowl defensive tackle Akiem Hicks on injured reserve, the latest blow on the injury front for a team trying to keep up in the NFC North. Hicks suffered an elbow injury Oct. 6 against the Oakland Raiders. Coach Matt Nagy had suggested Hicks might return this season and putting him on IR allows the Bears to bring him back in eight weeks.  Replacing Hicks could be easier this week because the Bears (3-2) hope to have starting defensive end Bilal Nichols back in the lineup for Sunday's home game against the red-hot Saints (5-1). Nichols has been out since suffering a broken hand in Week 2. Nichols will wear a cast to play, like outside linebacker Leonard Floyd did last year. Earlier this week, the Bears put Pro Bowl right guard Kyle Long on season-ending injured reserve because of a hip injury. On Tuesday, the Bears signed offensive lineman Alex Bars from the practice squad to the active roster.
NFL – Rams get CB Jalen Ramsey from Jaguars for picks
A person familiar with the deal tells The Associated Press that the Los Angeles Rams have acquired star cornerback Jalen Ramsey from the Jacksonville Jaguars in exchange for two first-round picks and a fourth-rounder.  The person spoke on condition of anonymity Tuesday night because the Rams hadn't yet announced the deal. Jacksonville gets first-round picks from the Rams in 2020 and 2021, and a fourth-round pick in 2021. Ramsey is one of the NFL's elite defensive backs, earning two Pro Bowl selections in three seasons with Jaguars. The fifth overall pick in the 2016 draft has nine career interceptions, but his tumultuous tenure is Jacksonville is over. The Rams traded two-time Pro Bowl cornerback Marcus Peters to Baltimore earlier in the day.
NCAAFB – Big Ten – Huskers, Illini will open 2021 season in Ireland
Nebraska will play Illinois in Dublin, Ireland, to open the 2021 season. It's the second game in a five-game series of college games on the Emerald Isle. Navy and Notre Dame will meet in Dublin next season. The matchup in Dublin will be Nebraska's first game outside of the United States since the Cornhuskers beat Kansas State in the 1992 Coca-Cola Bowl in Tokyo.
MCCAA – Junior College Sports
Last Night
Women's Volleyball
Kalamazoo Valley Community College 3, Lake Michigan College 0
Men's Soccer
Jackson College at Lake Michigan College, 4:00 p.m.
Women's Soccer
Lake Michigan College at Delta College, 4:30 p.m.


MHSAA – High School Athletics
Last Night
Boys Soccer – Districts
Division 2 (Paw Paw)
St. Joseph 6, Edwardsburg 1
Division 2 (Plainwell)
Thornapple-Kellogg 2, Plainwell 1
Allegan 6, Wayland 2
Division 2 (Harper Creek)
Coldwater 4, Gull Lake 3
Marshall 4, Harper Creek 0
Division 3 (Fennville)
Holland Christian 6, Delton-Kellogg 0
Fennville 8, Comstock 0
Division 4 (Hartford)
New Buffalo 2, Covert 1
Hartford 4, Bangor 0
Division 4 (Lawton)
Kalamazoo Heritage 3, Lawton 2
Kalamazoo Christian 4, Schoolcraft 2
Volleyball
Countryside 3, Benton Harbor 1
Bangor 3, Eau Claire 0
Centreville 3, Mendon 2
Watervliet 3, Fennville 0
Girls Swimming and Diving
Battle Creek Lakeview 117, St. Joseph 69
Bridgman/Lakeshore 112, Portage Northern 73
Tonight
Boys Soccer – Districts
Division 2 at Paw Paw – Semifinals
Mattawan vs. Lakeshore, 5:00 p.m. (at Paw Paw)
Division 3 at Coloma – District Championship
Dowagiac vs. South Haven, 5:00 p.m.
Division 1 (Portage Central) – Semifinals
Portage Northern at Portage Central, 5:00 p.m.
Kalamazoo Loy Norrix 1, Battle Creek Lakeview 0
Lakeview forfeits due to playing too many regular season games
Girls Volleyball
Kalamazoo Loy Norrix at St. Joseph, 6:30 p.m.
Edwardsburg at Lakeshore, 6:30 p.m.
Kalamazoo Central at Niles, 6:30 p.m.
Battle Creek Lakeview at Mattawan, 6:30 p.m.
Covert at Lake Michigan Catholic, 6:00 p.m.
New Buffalo at Michigan Lutheran, 6:30 p.m.
White Pigeon at Hartford, 7:00 p.m.