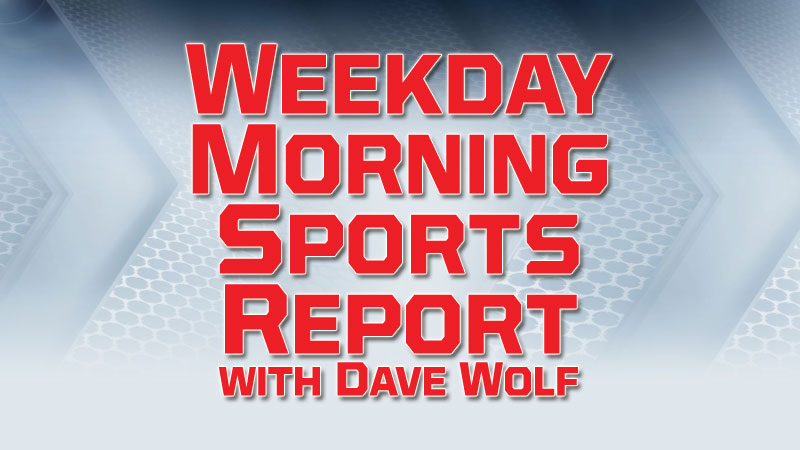 MLB – Major League Baseball
Yesterday
Home Run Derby – Progressive Field, Cleveland, OH
Round 1 – Quarterfinals
Pete Alonso (NYM) 14, Carlos Santana (CLE) 13
Ronald Acuna Jr. (ATL) 25, Josh Bell (PIT) 18
Vladimir Guerrero Jr. (TOR) 29, Matt Chapman (OAK) 13
Joc Pederson (LAD) 21, Alex Bregman (HOU) 16
Round 2 – Semifinals
Pete Alonso (NYM) 20, Ronald Acuna Jr. (ATL) 19
Vladimir Guerrero Jr. (TOR) 40, Joc Pederson (LAD) 39
Round 3 – Finals
Pete Alonso (NYM) 23, Vladimir Guerrero Jr. (TOR) 22
Alonso edges Guerrero in rookie battle for HR Derby title
Pete Alonso didn't have the most round-trippers in the Home Run Derby on Monday, but he hit them when it mattered. The New York Mets rookie first baseman is $1 million richer after defeating Toronto Blue Jays slugger Vladimir Guerrero Jr. in the final. Needing 23 homers to beat Guerrero, Alonso connected for a homer to left-center before flipping his bat high into the air and hugging his pitcher, cousin Derek Morgan. Guerrero lost the derby despite hitting a record 91 home runs in the three rounds compared to 57 by the winner. Alonso disappointed the local fans by homering on his final sweep to defeat Indians first baseman Carlos Santana, 14-13. He was booed as he walked away from the plate. Alonso repeated his walk-off magic by going deep on his last swing to beat Braves outfielder Ronald Acuna Jr., 20-19. Guerrero advanced to the final by winning a prodigious second-round battle against Dodgers outfielder Joc Pederson. They were tied after regulation and overtime before Guerrero hit two in the second three-swing run-off to beat Pederson, 40-39. Guerrero eliminated Athletics third baseman Matt Chapman in the first round by belting 29 home runs, which was the derby record until the semifinals.
MLB – AL's Verlander, NL's Ryu starting pitchers in All-Star Game
Justin Verlander will start the All-Star Game for the American League for the second time and lefty Hyun-Jin Ryu will make his first start for the National League. Verlander is 10-4 with a 2.98 ERA this year for the Astros, striking out 153 in 126 2/3 innings. Ryu is 10-2 with a major league-leading 1.73 ERA for the Dodgers. Astros outfielder George Springer will lead off and play right field for the AL. He's followed in the batting order by Yankees second baseman DJ LeMahieu, Angels outfielder Mike Trout, Indians first baseman Carlos Santana, Red Sox designated hitter J.D. Martinez, Houston third baseman Alex Bregman, Yankees catcher Gary Sanchez, Astros left fielder Michael Brantley and Minnesota shortstop Jorge Polanco Milwaukee's Christian Yelich tops the NL order and plays left field. Cubs shortstop Javier Baez hits second, followed by Braves first baseman Freddie Freeman, Dodgers right fielder Cody Bellinger, Rockies third baseman Nolan Arenado, Pittsburgh's Josh Bell at DH, Cubs catcher Wilson Contreras, Arizona second baseman Ketel Marte, and Atlanta center fielder Ronald Acuna Jr.
Tonight
2019 MLB All Star Game – Progressive Field, Cleveland, OH
National League (Hyun-Jin Ryu) at American League (Justin Verlander), 7:30 p.m.
FIFA – US victory most-viewed match this year but down from 2015
The United States' 2-0 victory over the Netherlands in Sunday's FIFA Women's World Cup final averaged nearly 15.6 million U.S. viewers on English- and Spanish-language television. It was the most-viewed match this season, but a decrease from the 2015 final. The match averaged 14.27 million viewers on Fox, according to the network and Nielsen, and peaked at 19.6 million. It was a 22 percent increase over last year's FIFA World Cup men's final between France and Croatia, which averaged 11.44 million. The audience was down 43.8 percent from the 2015 final between the U.S. and Japan, which averaged 25.4 million viewers. That match though was played in Canada and started at 7 p.m. Eastern, compared to Sunday's in France, which kicked off at 11 a.m. Eastern.
Tennis – Wimbledon quarters set
The top three men's seeds all advanced to the Wimbledon men's quarterfinals with straight sets victories Monday. Top seed Novak Djokovic dropped eight games in his victory over Ugo Hunbert, second seed Roger Federer picked up his 99th Wimbledon singles match victory by losing just five games against Matteo Berretiini and No. 3 Rafael Nadal won each of his sets against Joao Sousa, 6-2. Unseeded American Sam Querrey also reached the quarters, as did eighth seed Kei Nishikori, David Goffin, Guido Pella and Roberto Bautista-Agut. Alison Riske pulled off the surprise of the day in the women's fourth-round action at Wimbledon by defeating top seed Ash Barty, 3-6, 6-2, 6-3. Serena Williams rolled into the quarterfinals by knocking off Carla Suarez-Navarro in straight sets, but 15-year-old American Coco Gauff is done following a 6-3, 6-3 loss to seventh seed Simona Halep. The other quarterfinals are eighth seed Elina Svitolina, Karloina Muchova, Barbora Strycova, Johanna Konta and Shuai Zhang.
NBA – Nuggets acquire Jerami Grant from Thunder for draft pick
Two people familiar with the situation say the Oklahoma City Thunder have traded forward Jerami Grant to the Denver Nuggets for a 2020 first-round draft pick. Grant is coming off a season in which he averaged a career-high 13.6 points and 5.2 rebounds. It's another first-round selection for the Thunder, who are in line for at least four more assuming the blockbuster deal that sends Paul George to the Los Angeles Clippers goes through. The deals would also give Oklahoma City the rights to as many as 13 first-round picks over the next seven drafts.
NHL – Sharks ink Lebanc for 2019-20
The San Jose Sharks have re-signed 23-year-old forward Kevin Labanc to a one-year, $1 million contract. The 23-year-old Labanc set career highs with 17 goals, 39 assists and 56 points last season before helping the Sharks reach the Western Conference final. He became the first player in NHL history to record four points in a single period in a Game 7 of a playoff series.
Golf – Women's British Open increases payout
The Royal & Ancient is raising the total prize money to $4.5 million for the Women's British Open, with the winner receiving $675,000. The increase in prize money for the Women's British Open comes in the first year of AIG's five-year deal as the title sponsor. The tournament will be held the first weekend in August. The men's British Open next week has a $10.75 million purse.
MWL – Midwest League Baseball
Last Night
Bowling Green 5, West Michigan 3
Lake County 2, Lansing 0
Dayton 5, South Bend 4
Great Lakes 3, Fort Wayne 0
Tonight
No games tonight