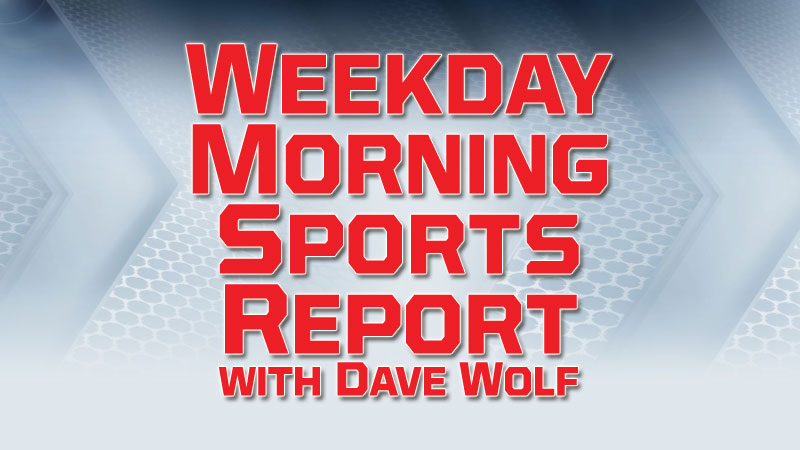 MLB – Major League Baseball
Last Night
Detroit Tigers 7, Los Angeles Angels 2
Cubs and White Sox were off
Tigers 7, Angels 2 – Tigers top Angels 7-2 to end Zimmermann's winless streak
Jordan Zimmermann got his first win in 18 starts dating to last season and the Detroit Tigers beat the Los Angeles Angels 7-2 on Monday night. Zimmermann (1-8) allowed two runs in 5 1/3 innings to get his first victory since Sept. 5, 2018 and avoid setting a team record for most consecutive starts without a win. Adam Bereno also went 17 starts without a win during the 2002-03 seasons.  Miguel Cabrera homered and drove in three, and Jordy Mercer also connected to help the Tigers improve to 2-15 against the AL West this season. Both wins have come against the Angels.  Cabrera had a two-run single in the eighth to push the lead to 5-2, and Niko Goodrum scored on a wild pitch by Ty Buttrey to make it 6-2.  JaCoby Jones added an RBI in the ninth inning. Kole Calhoun homered for the Angels, who dropped to 1-4 during their seven-game homestand. Jaime Barria (4-4) gave up three runs, two earned, in five innings.
Tonight
N.Y. Mets (Syndergaard 7-5) at Chicago White Sox (Lopez 5-9), 8:10 p.m.
Chicago Cubs (Darvish 3-4) at St. Louis (Wainwright 7-7), 8:15 p.m.
Detroit (VerHagen 1-1) at L.A. Angels (Canning 3-6), 10:07 p.m.   WSJM Sports/Cosy-FM 9:40
MLB – Tigers bring up catcher
The Detroit Tigers are calling up rookie catcher Jake Rogers from the Toledo Mudhens to Detroit.  The 24 year old is considered the number 7 prospect in the Tigers farm system.  He's hitting .223 with 9 home runs and 31 RBI's for the Mudhens this season.  Rogers will join the team in Los Angeles in time for Tuesday's game.   Rogers was acquired in the deal that sent Justin Verlander to Houston.
MLB – Plate crash suspension upheld
Houston outfielder Jake Marisnick's two-game suspension for his violent home plate collision with Angels catcher Jonathan Lucroy on July 7 has been upheld by Major League Baseball. Marisnick was suspended on July 11 by Chief Baseball Officer Joe Torre but appealed the decision to a special assistant to baseball Commissioner Rob Manfred. The commissioner's office said the hearing took place July 23 and the penalty was upheld. Lucroy suffered a concussion and a broken nose.
MLB – Nats' Sherzer back on IL
Max Scherzer is back on the 10-day injured list, unwelcome news for the Washington Nationals as they try to catch the Atlanta Braves in the NL East while pushing for a wild card berth. The Nationals announced that Scherzer was placed on the IL with a minor rhomboid strain. It's similar to the inflammation under his right shoulder that forced the ace right-hander to the IL for 19 days earlier this month.
NFL – Goodell, title game officials to face questions on 'no-call'
A Louisiana judge has ordered that NFL Commissioner Roger Goodell and three officials from January's NFC title game be questioned under oath in September about an infamous "no-call" during January's NFC title game. Attorney Antonio LeMon, who filed a lawsuit over the game, says he and league attorneys will pick a mutually agreeable date for depositions in New Orleans, barring any league appeals that might delay or cancel the questioning.  Lemon's lawsuit seeks $75,000 in damages, to be donated to charity, over the failure to flag a blatant pass interference and roughness penalty against the Los Angeles Rams. The no-call came at a crucial point in the game against the New Orleans Saints. The Rams won and advanced to the Super Bowl.
NHL – Lightning give Vasilevskiy 8-year, $76 million extension
Goaltender Andrei Vasilevskiy has signed an eight-year, $76 million contract extension with the Tampa Bay Lightning. The team announced the deal, worth an average of $9.5 million per season, with the Vezina Trophy winner on Monday. The two-time All-Star appeared in 53 games last season, going 39-10-4 with a 2.40 goals-against average and a .919 save percentage while helping Tampa Bay match the NHL single-season record with 62 wins.


US Soccer – US Soccer says women's team has made more than the men
U.S. Soccer says the players on the World Cup champion women's national team were paid more than their male counterparts from 2010 through 2018. According to a letter released Monday by U.S. Soccer President Carlos Cordeiro, the federation has paid out $34.1 million in salary and game bonuses to the women as opposed to $26.4 million paid to the men. Those figures do not include the benefits received only by the women, like health care. Players for the women's team filed a federal lawsuit in March alleging "institutionalized gender discrimination" that includes inequitable compensation when compared to players on the men's team. The two sides have agreed to mediation to settle the lawsuit. USSF also says the men's team generates more revenue. The women's team generated $101.3 million over the course of 238 games between 2009 and 2019 while the men generated $185.7 over 191 games.
NASCAR – 7-time NASCAR champion Johnson gets new crew chief
Seven-time NASCAR champion Jimmie Johnson is moving on to another new crew chief. Hendrick Motorsports has replaced Kevin Meendering with Cliff Daniels, who will be atop the pit box for Sunday's road course race at Watkins Glen International in New York. Johnson won seven championships with crew chief Chad Knaus over 17 years before they were split up after last season. Meendering failed to steer Johnson into victory lane this season. Johnson is 12 points out of the 16-driver playoff field with five races left before the cutoff. The 31-year-old Daniels was Johnson's race engineer on the 2016 championship team.
Golf – Tour puts a World Golf Championship between final 2 majors
The World Golf Championships event in Tennessee is changing dates and will be played between the final two majors next year. That was part of the 2019-20 schedule the PGA Tour released Monday, which features only four empty weeks from the Sept. 12 start at The Greenbrier to the Aug. 30 end at the Tour Championship. Unlike 2016, the tour will not stage an event the same week the men compete in the Olympics from July 30 to Aug. 2. The FedEx St. Jude Invitational, this year held the week after the British Open, moves to July 2-5. That's two weeks after the U.S. Open, two weeks before the British Open. The 3M Open next year goes a week after the British Open, while the Rocket Mortgage Classic in Detroit moves up a month to late May.
WNBA – Women's National Basketball Association
Tonight
Chicago Sky at Connecticut Sun, 7:00 p.m.
WNBA – Aces-Mystics to finish quake-suspended game on Aug. 5
The Las Vegas Aces and Washington Mystics on Aug. 5 will complete their game that was suspended at halftime because of an earthquake earlier this month. The WNBA made the announcement Monday. The game will be played at T-Mobile Arena instead of the Aces' normal home at Mandalay Bay because that venue isn't available. The original game on July 5 was suspended at halftime with Washington leading 51-36 when a magnitude 7.1 earthquake hit California. Las Vegas will most likely be missing A'ja Wilson for the completion of the game. She has been sidelined with a left ankle sprain. Washington is expected to have Emma Meesseman, who missed the original game because she was playing for Belgium in the EuroBasket Tournament.
MWL – Midwest League Baseball
Last Night
South Bend 17, Lansing 8
West Michigan 9, Great Lakes 1
Tonight
Lansing at Lake County, 7 p.m.
West Michigan at South Bend, 7:05 p.m.
Fort Wayne at Great Lakes, 7:05 p.m.