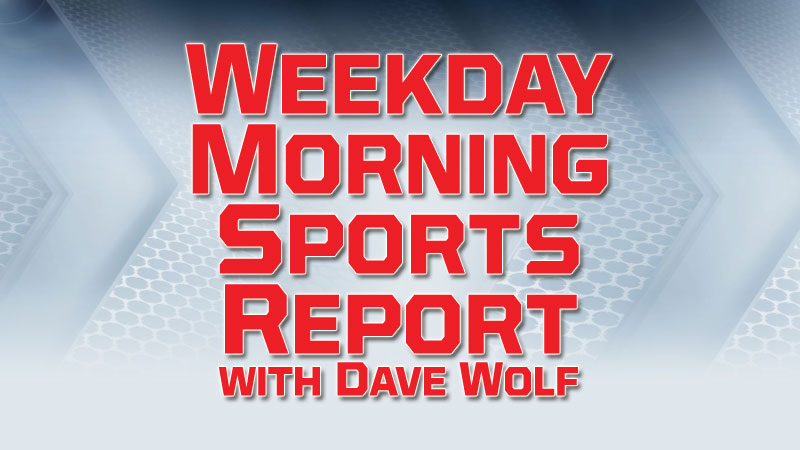 MLB – Major League Baseball
Yesterday
Houston Astros 3, Chicago White Sox 0
Philadelphia Phillies 5, Chicago Cubs 4 – 10 Innings
Tigers were off
Astros 3, White Sox 0 – Marisnick, White homer as Astros beat White Sox 3-0
Jake Marisnick and Tyler White homered and Brad Peacock had another solid start to lead the Houston Astros over the Chicago White Sox 3-0 Monday night.  Playing without George Springer, who leads the American League with 17 homers, the Astros got pop from the bottom of the lineup to give them at least one homer in 17 straight games. Peacock (5-2) allowed two hits and fanned nine in five innings for his third straight win. He has allowed just two runs combined in his last three starts after giving up 11 combined in his previous three outings. Ryan Pressly pitched a scoreless eighth to extend his MLB-record streak of appearances without allowing a run to 40, and Roberto Osuna gave up a hit in the ninth, preserving the shutout and earning his 12th save.
Phillies 5, Cubs 4 – 10 Inn. – Realmuto homers in 10th, Phillies beat Cubs 5-4
J.T. Realmuto hit a solo homer in the 10th, Jake Arrieta allowed one run over six innings in his return to Wrigley Field and the Philadelphia Phillies beat the Chicago Cubs 5-4 on Monday night. Realmuto connected with two outs against Kyle Ryan (0-1), driving a 1-2 fastball a few rows into the left-field seats to decide the opener of a four-game series between the NL East and Central leaders.  The right-hander gave up one run in his first appearance at Wrigley Field since beating the Los Angeles Dodgers in Game 4 of the 2017 NL Championship Series.  Héctor Neris (1-1) worked a scoreless ninth. Adam Morgan struck out Jason Heyward leading off the 10th, and Juan Nicasio gave up a single to Albert Almora Jr. before Daniel Descalso grounded into a double play, giving Nicasio his first save since last June 28.
Tonight
Philadelphia (Eflin 5-4) at Chicago Cubs (Quintana 4-3), 7:05 p.m.
Miami (Smith 3-1) at Detroit (Turnbull 2-3), 7:10 p.m.       WSJM Sports/Cosy-FM 6:45
Chicago White Sox (Covey 0-2) at Houston (Verlander 7-1), 8:10 p.m.
MLB – Yanks, Red Sox play on artificial turf London
The traditional rivalry between the New York Yankees and Boston Red Sox will take a radical twist when they meet in London next month: They will play on artificial turf for the first time in more than 2,200 games over a century.  Major League Baseball has access to Olympic Stadium for 21 days before the games on June 29 and 30, the sport's first regular-season contests in Europe, and just five days after to clear out. The league concluded there was not enough time to install real grass.  Starting June 6, gravel will be placed over the covering protecting West Ham's grass soccer pitch and the running track that is a legacy from the 2012 Olympics. The artificial turf baseball field, similar to modern surfaces used by a few big league clubs, will be installed atop that. New York pitcher CC Sabathia says because it is the first Yankees-Red Sox game out of the country, why not a lot of firsts?
NHL – 2019 NHL Stanley Cup Playoffs – Round 3 – Conference Finals (Best of 7)
Tonight
San Jose Sharks at St. Louis Blues, 8:00 p.m.                                         (STL leads 3-2)
NHL – Sharks dealing with key injuries heading into Game 6
The San Jose Sharks could be headed into their fifth elimination game of the postseason short-handed. The Sharks left town to play Game 6 of the Western Conference final at St. Louis tomorrow with questions about the status of captain Joe Pavelski, high-scoring forward Tomas Hertl and playmaking defenseman Erik Karlsson. San Jose lost all three stars to injuries during a 5-0 loss at home to the Blues on Sunday that left them trailing the best-of-seven series 3-2 headed into Tuesday night's game. The Sharks have already staved off elimination four times this postseason, rallying from 3-1 down in a first-round series against Vegas and then winning a seventh game on home ice in the second round against Colorado.


NBA – 2019 NBA Playoffs – Round 3 – Conference Finals (Best of 7)
Last Night
Golden State Warriors 119, Portland Trailblazers 117 – OT                 (GSW wins 4-0)
Warriors 119, Blazers 117 – OT – Warriors beat Blazers 119-117 in OT for NBA Finals berth
Draymond Green had 18 points, 14 rebounds and 11 assists, and made a key 3-pointer in overtime as the Golden State Warriors advanced to the NBA Finals for the fifth straight year with a 119-117 victory on Monday night to sweep the Portland Trail Blazers. Stephen Curry added 37 points, 12 rebounds and 11 assists. He and Green became the first teammates to have triple-doubles in the same playoff game. The Warriors will face the winner of the Eastern Conference finals between Toronto and Milwaukee.  Damian Lillard, playing with separated ribs, had 28 points and 12 assists for Portland. He missed a 3-point attempt as time ran out in the extra period. Meyers Leonard added a career-high 30 points along with 12 rebounds.
Tonight
Milwaukee Bucks at Toronto Raptors, 8:30 p.m.                                     (MIL leads 2-1)
NBA – Beilein adds assistants
The Cavaliers have added former Grizzlies coach J.B. Bickerstaff to John Beilein's staff as an associate head coach. Bickerstaff was a candidate for Cleveland's opening and interviewed for the job before the Cavs lured Beilein from Michigan after a successful 12-year run. Bickerstaff was fired in April by Memphis following a 33-49 season.
NFL – Indianapolis adds Chad Kelly as 4th quarterback on roster
The Indianapolis Colts have signed free agent quarterback Chad Kelly. He is the nephew of former Buffalo Bills star Jim Kelly, who was a teammate of Colts coach Frank Reich. Chad Kelly was cut by the Denver Broncos in October after being arrested on a first-degree trespassing charge. He pleaded guilty in March to a second-degree misdemeanor. Kelly also was arrested in December 2014 after allegedly being involved in a fight outside a Buffalo night club. Kelly will be the fourth quarterback on the depth chart behind Pro Bowler Andrew Luck, former starter Jacoby Brissett and Phillip Walker.
NCAA – Ohio Governor orders probe of medical board in Ohio State abuse
Gov. Mike DeWine has called the late Ohio State University team doctor Richard Strauss a monster. DeWine ordered a review of the state medical board's handling of his case decades ago and called for lawmakers to lift the statute of limitations on rape charges. The Republican governor signed an executive order at a Statehouse news conference creating a group to review a complete, unredacted version of an investigative report released last week to see what the board knew about Strauss, who took his life in 2005, and when. Portions of the report involving the board's actions had been blacked out. The report conducted by a law firm and released by the school Friday found that Strauss sexually abused at least 177 male students from the 1970s to the 1990s.
Pro women hockey players form union in step toward league
More than 200 of the world's top female players have taken the next step toward a viable professional league by forming a union.  The Professional Women's Hockey Players Association said Monday the paperwork was filed Friday. The women had announced this month their pledge to sit out the upcoming season in North America after the Canadian Women's Hockey League abruptly shut down this year. That leaves only the National Women's Hockey League, which took back control of the Buffalo Beauts on May 8. The PWHPA says in a statement the association will help players coordinate training needs and opportunities and develop sponsor support.
ECHL – 2019 ECHL Kelly Cup Playoffs – Round 3 – Conference Finals (best of 7)
Last Night
Tulsa Oilers 4, Toledo Walleye 2                                                           (Series tied 3-3)
MWL – Midwest League Baseball
Yesterday
Great Lakes 8, Lansing 7 – 10 innings
Fort Wayne 9, South Bend 1
Bowling Green 5, West Michigan 4
Tonight
Great Lakes at Lansing, 10:35 a.m.
South Bend at Fort Wayne, 7:05 p.m.
Bowling Green at West Michigan, 7:05 p.m.
MHSAA – High School Sports
Yesterday
Baseball
Michigan Lutheran 9, Benton Harbor 3 – Game 1
Benton Harbor 8, Michigan Lutheran 3 – Game 2
Three Rivers 4, Dowagiac 3 – Game 1
Three Rivers 8, Dowagiac 0 – Game 2
Watervliet 3, Gobles 1 – Game 1
Gobles 6, Watervliet 1 – Game 2
Decatur 10, Bloomingdale 0 – Game 1
Decatur 3, Bloomingdale 2 – Game 2
Paw Paw 12, Vicksburg 5 – Game 1
Paw Paw 7, Vicksburg 4 – Game 2
Plainwell 3, Sturgis 0 – Game 1
Plainwell 3, Sturgis 0 – Game 2
South Haven 4, Coloma 1
Softball
Michigan Lutheran 14, Benton Harbor 13 – Game 1
Michigan Lutheran 15, Benton Harbor 6 – Game 2
Three Rivers 15, Dowagiac 0 – Game 1
Three Rivers 18, Dowagiac 2 – Game 2
Watervliet 11, Gobles 4 – Game 1
Watervliet 14, Gobles 2 – Game 2
Decatur 11, Bloomingdale 4 – Game 1
Bloomingdale 3, Decatur 2 – Game 2
Vicksburg 11, Paw Paw 1 – Game 1
Vicksburg 15, Paw Paw 4 – Game  2
Edwardsburg 7, Buchanan 3 – Game 1
Edwardsburg 6, Buchanan 2 – Game 2
South Haven 11, Coloma 2 – Game 1
South Haven 11, Coloma 8 – Game 2
Marcellus 15, Eau Claire 0 – Game 1
Marcellus 17, Eau Claire 0 – Game 2
Girls Soccer
Coloma 4, Lake Michigan Catholic 1
Comstock 7, Michigan Lutheran 6
South Haven 4, Watervliet 0
Otsego 1, Plainwell 0
Sturgis 3, Edwardsburg 0
Paw Paw 5, Dowagiac 0
Three Rivers 3, Vicksburg 2
Hartford 5, Bangor 2
Parchment 4, Covert 0
Fennville 5, Holland Black River 0
Saugatuck 4, Schoolcraft 2
Kalamazoo Christian 7, Portage Northern 0
Today
Baseball
Portage Northern at St. Joseph, 4:00 p.m. (DH)
Mattawan at Lakeshore, 4:00 p.m. (DH)
Niles at Portage Central, 4:00 p.m. (DH)
Lake Michigan Catholic at New Buffalo, 4:15 p.m. (DH)
South Haven at Edwardsburg, 4:00 p.m. (DH)
Otsego at Paw Paw, 4:00 p.m. (DH)
Watervliet at Lawrence, 4:30 p.m. (DH)
Softball
Portage Northern at St. Joseph, 4:00 p.m. (DH)
Mattawan at Lakeshore, 4:00 p.m. (DH)
Niles at Portage Central, 4:00 p.m. (DH)
Lake Michigan Catholic at New Buffalo, 4:15 p.m. (DH)
South Haven at Edwardsburg, 4:00 p.m. (DH)
Otsego at Paw Paw, 4:00 p.m. (DH)
Watervliet at Lawrence, 4:30 p.m. (DH)
Kalamazoo Hackett at Berrien Springs, 4:30 p.m.
Hartford at Saugatuck, 4:30 p.m. (DH)
Girls Soccer
Lake Michigan Catholic at Lawton, 6:00 p.m.