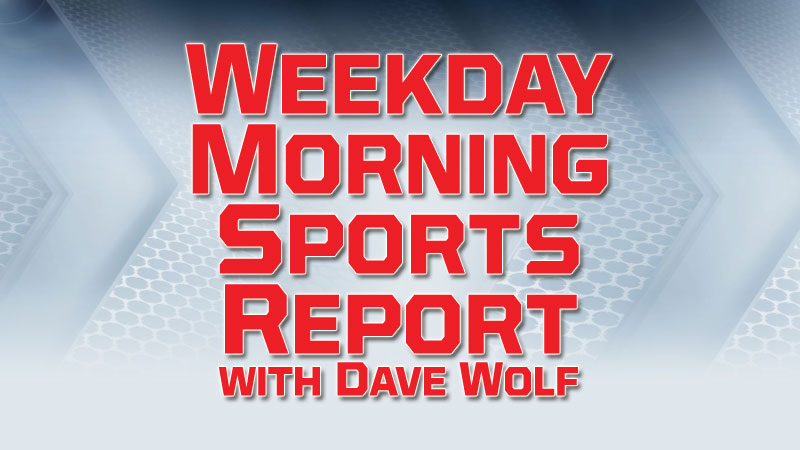 MLB – Major League Baseball – Opening Day
Yesterday
New York Yankees 3, Detroit Tigers 1
Cleveland Indians 5, Chicago White Sox 3
Atlanta Braves 8, Chicago Cubs 0
Yankees 3, Tigers 1 – German steadies Yanks with 3-1 win over punchless Tigers
Domingo German overcame control problems on a chilly night to win for the first time since last June, Gary Sanchez and Brett Gardner homered and the banged-up New York Yankees beat the punchless Detroit Tigers 3-1 Monday.  Aaron Judge made a sprawling, backhand catch on Niko Goodrum's hard-hit liner after Adam Ottavino walked the first two batters in the eighth inning, a drive that would have tied the score if it had gotten by the right fielder.  New York lost two more regulars to the 10-day injured list before the game after they got hurt a day earlier, outfielder Giancarlo Stanton with a strained left biceps and third baseman Miguel Andujar with a small labrum tear in his right shoulder.
Indians 5, White Sox 3 – Indians walk their way to 5-3 win over White Sox in opener
Roberto Perez drew a bases-loaded walk on four pitches from Dylan Covey in the eighth inning as the Cleveland Indians rallied for a chilly 5-3 win in their home opener over the Chicago White Sox on Monday.  The Indians, whose bats have started out as cold as the weather, did just enough — and got some needed help from the wild White Sox — to score four runs in the eighth after nearly wasting starter Mike Clevinger's dominant performance.  Clevinger allowed one hit in seven innings, striking out 12.  Down 1-0 after flailing at Clevinger for seven innings, the White Sox scored three in the eighth, highlighted by Cordell's shot to center off Edwards.
Braves 8, Cubs 0 – McCann's 2-run single helps Braves beat error-prone Cubs 8-0
Brian McCann hit a two-run single in a four-run first inning, and the Braves took advantage of six Chicago errors to beat the Cubs 8-0 on Monday night.  The 35-year-old McCann grew up near Atlanta and played his first nine seasons with the Braves before stints with the Yankees and Astros. He received a loud ovation from a sellout crowd before his first at-bat.  After being swept in their first series at Philadelphia, the Braves became the final major league team to win a game. Ender Inciarte and Ronald Acuña Jr. homered off Kyle Hendricks (0-1).  Hendricks gave up seven runs, two earned, on 10 hits and three walks in 4 1/3 innings. The right-hander's 2019 debut came after he agreed to a four-year extension last week that added $55.5 million to his contract through 2023.  Hendricks said he made "just way too many non-competitive pitches up."  The Cubs have allowed seven or more runs in three straight losses since opening the season with a 12-4 win at Texas. The six errors were the most by the Cubs in a nine-inning game since also making six on June 14, 1982, against Philadelphia.
Tonight
Chicago White Sox (Nova 0-0) at Cleveland Indians (Clevinger 0-0), 4:10 p.m.
Detroit (Zimmermann 0-0) at N.Y. Yankees (Tanaka 1-0), 6:35 p.m.          WSJM Sports/Cosy-FM 6:10
Chicago Cubs (Hendricks 0-0) at Atlanta Braves (Newcomb 0-0), 7:10 p.m.
NCAAWBB – Women College Basketball – Elite Eight
Chicago Regional – Chicago, IL
#1 Notre Dame 84, #2 Stanford 68
Greensboro Region – Greensboro, NC
#1 Baylor 85, #2 Iowa 53
Notre Dame 84, Stanford 68 – Notre Dame beats Stanford to get back to Final Four
Jackie Young scored 25 points and grabbed 10 rebounds to lead defending national champion Notre Dame back to the Final Four with an 84-68 victory over Stanford on Monday night.   The Fighting Irish are headed to the Final Four for the ninth time and will face UConn in Tampa Bay on Friday in a semifinal rematch from last year. They beat the Huskies and Mississippi State on last-second shots by Arike Ogunbowale to claim their second NCAA title.  Young scored seven points in an 11-2 run to end the third quarter that gave Notre Dame a six-point lead. Ogunbowale finished with 21 points on 6-of-19 shooting, and the Irish pulled away in the second half for their 13th straight win after struggling to get their high-powered offense going.
NBA – National Basketball Association
Last Night
Indiana Pacers 111, Detroit Pistons 102
New York Knicks 113, Chicago Bulls 105
Pacers 111, Pistons 102 – Pacers use size to pull off big 111-102 win over Pistons
Thaddeus Young scored 19 points and Domantas Sabonis added 18 points and 12 rebounds Monday night to help the Indiana Pacers snap a three-game losing streak with a 111-102 victory over the Detroit Pistons.  It was a crucial win for the Pacers, who had lost seven of their previous eight and their grip on potentially having home-court advantage in the first round of the playoffs. Myles Turner chipped in with 17 points and five blocks.  Wayne Ellington scored a season-high 26 points and Andre Drummond had 18 points and 17 rebounds for the Pistons. Detroit started the night in the No. 6 spot with a 1 ½-game lead over Orlando for the final playoff spot in the East.  Drummond finished with his 65th double-double of the season, the most in the league, and 10th in a row.
Knicks 113, Bulls 105 – Knicks beat Bulls 113-105 to snap six-game losing streak
Luke Kornet scored a career-high 24 points and the New York Knicks snapped a six-game losing streak with a 113-105 victory over the Chicago Bulls on Monday night.  Kevin Knox added 19 points, Damyean Dotson had 18 and Emmanuel Mudiay scored 17 for New York.  Robin Lopez led the Bulls with a season-high 29 points. JaKarr Sampson scored 22 and fellow reserve Ryan rcidiacono had 14.  Chicago has lost five straight.
NHL – National Hockey League
Last Night
Winnipeg Jets 4, Chicago Blackhawks 3 – OT
Jets 4, Blackhawks 3 – OT – Hayes scores in OT to lift Jets over Blackhawks, 4-3
Kevin Hayes and the Winnipeg Jets eventually got the two points they desperately needed.  Hayes scored at 3:38 of overtime as Winnipeg defeated the Chicago Blackhawks 4-3 on Monday night to snap a three-game slide and move into sole possession of first place in the Central Division.  Hayes cut to the net off the right side, got past Dylan Strome and tucked a shot past Corey Crawford. Winnipeg improved to 96 points, two ahead of St. Louis and Nashville atop the crowded division race.  Strome, who hadn't scored in his past 12 games, netted his second goal of the game with 2:20 left in the third period to tie it at 3.  Johnathon Toews also had a goal and assist for Chicago.  By earning a point, Chicago avoided being eliminated from playoff contention for the second straight season — for now.  If the Colorado Avalanche earn one point Tuesday against Edmonton, the Blackhawks are out the playoffs.
Tonight
Pittsburgh Penguins at Detroit Red Wings, 7:30 p.m.
NFL – Bears bring back linebacker Aaron Lynch on 1-year contract
The Chicago Bears are bringing back linebacker Aaron Lynch on a one-year contract.  The 6-foot-6, 270-pound Lynch made three starts and appeared in 13 games last season, his first in Chicago. He recorded three sacks, four tackles for loss, eight quarterback hits and one interception. He previously spent four seasons with the San Francisco 49ers and has 18 career sacks and 53 quarterback hits.  Chicago announced the signing on Monday. The Bears won the NFC North at 12-4 last year behind one of the NFL's best defenses.
NFL – Brady saves 1st tweet for April Fools' Day: I'm retiring
New England Patriots fans who forgot that it's April Fools' Day might have been panicking when quarterback Tom Brady tweeted on Monday that he had decided to retire. The six-time Super Bowl champion has joined Twitter and his first post said simply, "I'm retiring. In my spare time, I'll be tweeting." An email from a Twitter spokeswoman confirmed the account, but it also referred to the fact that the tweet came on April Fools' Day. Brady is a 41-year-old, three-time NFL MVP who has to stop playing some time. But after leading New England to the title last year, there's no indication that he's slowing down.