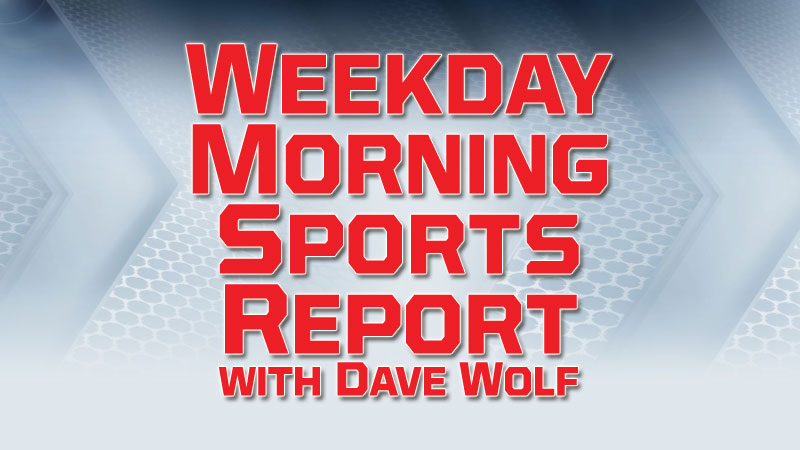 NFL – Packers at Bears to open 2019 season
As part of the celebration of its 100th season, the NFL will break from tradition and feature the Packers vs. the Bears in its season opener Sept. 5. Usually, the Super Bowl champion is the home team for the prime-time opener, but the league wants to salute historic rivalries in 2019. None fits better than Chicago-Green Bay. The teams have met 200 times since 1921, when the Bears were the Chicago Staleys. Green Bay leads the series 97-95-6 in the regular season, with the clubs splitting two postseason games. Staging the Thursday night game at Chicago's Soldier Field _ even if it is a modernized version of the stadium _ adds to the theme. This will be the first time since 2003 the Super Bowl champion has not hosted the opener. New England instead will open at home in the prime-time game Sunday night, Sept. 8. The opponent has not yet been determined. The full schedule will be announced next month. Officials also outlined other plans for the 100th season: NFL Films will select the 100 greatest teams, plays, games, characters and game changers; an all-time team is being chosen and will be featured in a TV series; Peyton Manning will talk to fans around the country about the history of the NFL for another television series.
NHL – National Hockey League
Last Night
Detroit Red Wings 3, San Jose Sharks 2
Red Wings 3, Sharks 2 – Larkin, Bernier lead Red Wings to 3-2 win over Sharks
Dylan Larkin scored in the first minute, Jonathan Bernier had 38 saves and the Detroit Red Wings beat the San Jose Sharks 3-2 Monday night.  The Red Wings have won four of their last five games after going 1-9-3 over their previous 13.  The Sharks lost their season-high sixth (0-5-1) straight game. It's their longest skid since going 0-6-0 in March 2017.  Larkin scored his 28th goal on a breakaway 38 seconds into the first period , faking a forehand shot before slipping a backhander past Martin Jones, who finished with 20 saves. Andreas Athanasiou scored his 29th goal on a breakaway with just under five minutes left in the second period.  Athanasiou has seven points (five goals, two assists) in his last five games.  The Red Wings opened up a 3-0 lead when Christoffer Ehn scored a short-handed goal at 8:35 of the third period.
Tonight
Chicago Blackhawks at Arizona Coyotes, 10:00 p.m.
NCAAWBB – NCAA Women's Tournament – Round 2
Yesterday
#1 Notre Dame 91, #9 Michigan State 63                 (Chicago Region, Purcell Pavillion, South Bend IN)
Notre Dame 91, Michigan State 63 – Ogunbowale and Young show way as Irish rout MSU, 91-63
Arike Ogunbowale led the Irish with 23 points and Jessica Shepard had 19 points and nine rebounds as Notre Dame advanced to the Women's Sweet 16 with a 91-63 win over No. 9 seed Michigan State in a second-round NCAA Chicago Regional game.    For the second straight game, Michigan State was led by Sidney Cooks, who came off the bench to score a team-high 17 points on 8-of-12 shooting and 12 rebounds.
NBA – National Basketball Association
Tonight
Chicago Bulls at Toronto Raptors, 7:30 p.m.
Detroit Pistons at Denver Nuggets, 9 p.m.
MLB – MLB Spring Training
Yesterday
Detroit 9, Tigers Futures 1
Chicago Cubs 3, Boston 2
Chicago White Sox 6, Arizona 3
Today (Final day of Spring Training)
Detroit vs. Tampa Bay at St. Petersburg, Fla., 12:35 p.m.
Boston vs. Chicago Cubs at Mesa, Ariz., 3:05 p.m.
Chicago White Sox vs. Arizona at Phoenix, 3:40 p.m.
MLB – Cubs' Hamels gets hole-in-one, home run
Chicago Cubs pitcher Cole Hamels had had fun few days of firsts. Over the weekend, he recorded his first hole-in-one on a golf course, and on Monday night, he hit a home run in his final spring training tuneup. Hamels has another first coming up when he faces the Texas Rangers in his first start of the regular season. It'll be the first time the left-hander has pitched against a former team.  Although Cubs manager Joe Maddon has not officially announced the rotation order, it is now lined up with Jon Lester starting on opening day Thursday against the Rangers, followed by Yu Darvish, Hamels, Kyle Hendricks and Jose Quintana.   Monday night was Hamels' fifth spring start. He faced the defending World Series champion Boston Red Sox and did serve up Andrew Benintendi's home run with one out in the third, but led off the Cubs' half with a homer to tie the game. He has hit two home runs in the regular season, including one last year with the Cubs.
Coaches, others in college admissions scam plead not guilty
There were court appearances Monday in a nationwide college admissions scam. A dozen sports coaches, test administrators and others pleaded not guilty to participating.   The defendants arrested in the Operation Varsity Blues investigation were arraigned in Boston's federal court on Monday. They include former Georgetown tennis coach Gordon Ernst, former UCLA men's soccer coach Jorge Salcedo and Wake Forest women's volleyball coach Bill Ferguson. An attorney for Ferguson told reporters his client is innocent and "does not belong in this indictment."  The coaches are charged with accepting bribes in exchange for helping students get into school by pretending they were athletic recruits.  Hollywood stars Felicity Huffman and Lori Loughlin and other prominent parents charged with bribing coaches and arranging ways to cheat on their children's entrance exams are due in court on later dates.
Golf – Woods to open Match Play against rookie of year
Tiger Woods opens the Dell Technologies Match Play against the PGA Tour rookie of the year. Woods is back in the Match Play for the first time since 2013, when it was held in Arizona and he was eliminated in the opening round. Now it is group play, assuring him of three matches. The winner of the 16 groups advance to the knockout stage. First up for Woods on Wednesday is Aaron Wise, an NCAA champion from Oregon who won the AT&T Byron Nelson last year. Also in the group are Patrick Cantlay and Brandt Snedeker. Dustin Johnson is the No. 1 seed and has Hideki Matsuyama, Branden Grace and Chez Reavie. Jason Day is in the all-major champion group with Phil Mickelson, Henrik Stenson and Jim Furyk.
MCCAA – Junior College Sports
Today
Women's Softball
Lake Michigan College at Jackson College, 3:00 p.m. (Doubleheader)
MHSAA – High School Sports
Yesterday
Girls Soccer
Allegan 2, St. Joseph 1
Niles 3, Dowagiac 3 – TIE
Otsego 1, Battle Creek Harper Creek 0
Brandywine 1, Constantine 1 – TIE
Saugatuck 1, Bridgman 0
Baseball
Buchanan 16, Lawrence 1
Brandywine 9, Schoolcraft 3
Bridgman 7, Edwardsburg 6
Decatur 10, Lawton 0
Softball
Dowagiac 12, Cassopolis 1 – Game 1
Dowagiac 10, Cassopolis 6 – Game 2
Buchanan 15, Lawrence 2 – Game 1
Buchanan 15, Lawrence 0 – Game 2
Girls Tennis
Allegan 8, Lakeshore 0
Today
Girls Soccer
Lake Michigan Catholic at Hartford, 5:00 p.m.
Buchanan at Cassopolis, 5:00 p.m.
Bangor at Brandywine, 5:00 p.m.
Lawton at Kalamazoo Central, 5:00 p.m.
Baseball
Bronson at Paw Paw, 5:00 p.m.
Plainwell at Portage Northern, 4:00 p.m.
Vicksburg at Gull Lake, 4:00 p.m.
Gobles at Allegan, 4:30 p.m.
Softball
Plainwell at Portage Northern, 4:00 p.m.
Mendon at Constantine, 4:00 p.m.
Martin at Hopkins, 4:30 p.m.