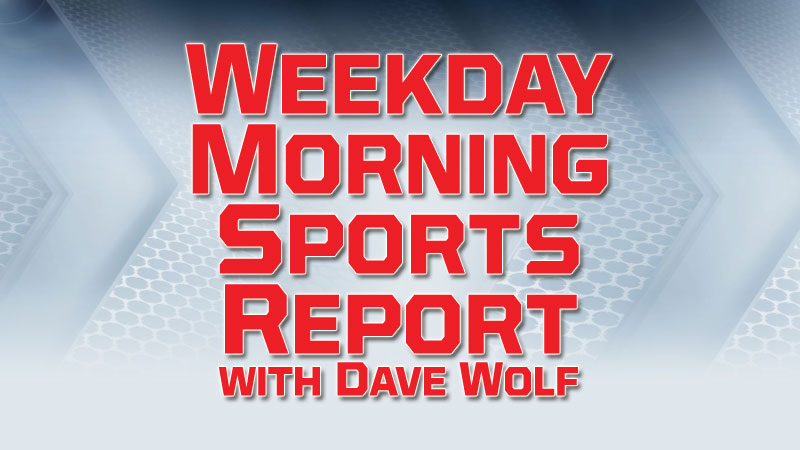 NBA – National Basketball Association
Last Night
Detroit Pistons 121, Washington Wizards 112
Indiana Pacers 99, Charlotte Hornets 90
Milwaukee Bucks 112, Chicago Bulls 99
Pistons 121, Wizards 112 – Third-quarter run helps Pistons to 121-112 win over Wizards
Andre Drummond had 32 points and 17 rebounds, and the Detroit Pistons extended their winning streak to four with a 121-112 victory over the Washington Wizards on Monday night. Blake Griffin had 20 of his 31 points in the first half for the Pistons, who haven't lost since blowing a 25-point lead in a home defeat against the Los Angeles Clippers on Feb. 2. Detroit began Monday tied with Miami for the last playoff spot in the Eastern Conference. The Pistons led by 10 in the first quarter. They were up 61-59 at halftime before pushing the lead back into double digits in the third. Detroit went on a 13-2 run and took an 81-71 advantage on a 3-pointer by newly acquired center Thon Maker.  Bradley Beal had 32 points and 10 assists for the Wizards.
Pacers 99, Hornets 90 – Pacers use fast start, closing flurry to beat Hornets 99-90
Myles Turner scored 16 points and Thaddeus Young added 11 points and eight rebounds on Monday night to help the Indiana Pacers hold on for a 99-90 victory over the Charlotte Hornets. The Pacers have won six straight, all without two-time All-Star guard Victor Oladipo, who will miss the rest of the season with an injured right knee. Kemba Walker scored 26 of his 34 points in the second half when the Hornets stormed back from a 16-point halftime deficit. Jeremy Lamb added 21, but it wasn't enough to prevent Charlotte from losing for the third time in four games. Walker's second-half scoring flurry sure made it interesting, though. Indiana led by as much as 20 points at 39-19 early in the second quarter and still was ahead 54-38 at halftime.
Bucks 112, Bulls 99 – Antetokounmpo helps Bucks outlast Bulls 112-99
Giannis Antetokounmpo scored 29 points and had 17 rebounds, Eric Bledsoe added 19 points and the Milwaukee Bucks outlasted the pesky Chicago Bulls 112-99 on Monday night. Malcolm Brogdon added 17 points and Khris Middleton had 16 to help league-leading Milwaukee win for the seventh time in eight games and improve to 13-2 over its last 15. Antetokounmpo recorded his 39th double-double of the season in his return after sitting out his fourth game of the season Saturday, against Orlando in Milwaukee, due to right knee soreness  The Bucks had their lowest scoring output of the season in that one as their six-game winning streak ended in a 103-83 loss to the Magic. Zach LaVine finished with 27 points after scoring 17 in the first half, and Lauri Markkanen had 20 points and 17 rebounds to help Chicago stay close until the end. Otto Porter Jr., acquired last week from Washington, added 18 points in his third game with the Bulls, but Chicago lost for the fourth time in five and dropped to 3-18 in its last 21.
NCAAMBB – Men's College Basketball
Tonight
(11) Michigan State at (20) Wisconsin, 7:00 p.m.               Superhits 103.7 Cosy-FM 6:00
Northern Illinois at Western Michigan, 7:00 p.m.
Central Michigan at Bowling Green, 7:00 p.m.
Eastern Michigan at Ohio, 7:00 p.m.
(6) Michigan at Penn State, 8:30 p.m.                                 106.1 & 1400 WSJM Sports 8:00
NCAAWBB – Women's College Basketball
Last Night
(23) Michigan State 77, Indiana 61
(23) Michigan State 77, Indiana 61 – Colley scores 32 as No. 23 Michigan State women beat Indiana
Shay Colley scored a career-high 32 points on 12-of-18 shooting Monday night to help No. 23 Michigan State beat Indiana 77-61 and avenge a loss to the Hoosiers earlier this season.  Taryn McCutcheon finished with 12 points and Nia Clouden scored 11 for Michigan State.  Jaelynn Penn led Indiana with 19 points, Bendu Yeaney scored 12 and Grace Berger added 10.
NCAA – Tennessee remains No. 1
Tennessee remains the top team in the latest Associated Press men's basketball poll for the fourth consecutive week after extending its team-record winning streak to 18 games.  The Vols received 40 of 64 first-place votes, while second-ranked Duke picked up 24. The Blue Devils didn't move up despite earning the top overall seed in the NCAA's initial rankings for March Madness.  Third-ranked Gonzaga switches places with No. 4 Virginia following the Cavaliers' 10-point home loss to Duke on Saturday. Fifth-ranked Kentucky is followed by Michigan, Nevada, North Carolina, Houston and Marquette. Kansas State is back in the poll at No. 18. Cincinnati dropped out.
NHL – National Hockey League
Tonight
Chicago Blackhawks at Boston Bruins, 7:00 p.m.
Detroit Red Wings at Nashville Predators, 8:00 p.m.
NHL – Blackhawks goalie Collin Delia agrees to 3-year extension
Blackhawks goaltender Collin Delia has agreed to a three-year contract extension through the 2021-22 season. The average annual value is $1 million.  Delia was promoted from the minors when Corey Crawford was placed on injured reserve on Dec. 17 with a concussion. The 24-year-old Delia is 6-2-3 with a 2.98 goals-against average and .923 save percentage in 12 appearances this season with Chicago. Delia began last season in the ECHL before being promoted to Rockford of the American Hockey League. He made his NHL debut last March, going 1-1 in two starts. Chicago also recalled forward Dylan Sikura from Rockford on Monday. The 23-year-old Sikura has no goals and six assists in 16 career NHL games. The Blackhawks have won seven straight heading into Tuesday's game at Boston.
NFL – Lions sign LB Steve Longa, DE Mitchell Loewen
The Detroit Lions have signed linebacker Steve Longa and defensive end Mitchell Loewen. Detroit made the moves Monday before coach Matt Patricia and team executives answered questions from season-ticket holders at Ford Field. Longa had a season-ending knee injury last year during the preseason after being a key player on special teams for the Lions in 2017. Longa played in one game in Detroit in 2016 after being signed by Seattle as an undrafted free agent out of Rutgers. The Lions claimed Loewen off waivers from New Orleans in December. The former Arkansas standout played in three games for the Saints over the 2017 and 2018 seasons.
NFL – Browns take chance on Kareem Hunt
The Cleveland Browns are giving Kareem Hunt a second chance to play in the NFL.  The Browns have signed the running back, three months after he was cut by the Kansas City Chiefs. Hunt was dropped after a video showed him pushing and kicking a woman the previous February. He was placed on the NFL's commissioner's exempt list hours before the Chiefs released him.  The Browns feel comfortable giving the Cleveland native an opportunity to make amends. Hunt has sought treatment and counseling, but he could still be suspended by the league under its personal conduct policy for the incident and two others that surfaced after he was released by the Chiefs.  Hunt was in his second season with Kansas City and was one of the team's most productive players as it won the AFC West the last two years. He led the NFL with 1,327 yards rushing as a rookie in 2017 and logged 824 yards on the ground through 11 games last year before he was cut.
NFL – Governor releases NFL head's response about missed penalty
NFL Commissioner Roger Goodell has told Louisiana's governor there was an error in the officiating that helped the Los Angeles Rams go to the Super Bowl instead of the New Orleans Saints, but there's nothing he can do about it. Goodell wrote to Gov. John Bel Edwards saying a penalty should have been called. But reiterating earlier comments, Goodell said he's not authorized to overturn game results because of an officiating error, and clubs haven't supported replays to review penalty calls or non-calls. Edwards released a copy of the letter Monday.  Goodell said the league will consider whether rule or procedure changes could prevent similar problems going forward.  Edwards says that's cold comfort to Saints fans, but he applauds Goodell's willingness to review the error. Edwards wrote to Goodell Jan. 22. Goodell said it apparently arrived while he was away at the Super Bowl. Goodell's reply was dated Feb. 6.
MLB – Kyler Murray chooses NFL over baseball and A's
Heisman Trophy winner Kyler Murray says he will pursue a career in the NFL over playing baseball for the Oakland Athletics. Murray was the ninth overall pick in last June's baseball amateur draft, and the outfielder agreed to a minor league contract with Oakland for a $4.66 million signing bonus. He is a football quarterback is eligible for this year's NFL draft, which starts April; 25. Oakland, which started spring training workouts Monday, had a locker with a No. 73 jersey waiting for him. Murray tweeted: "Moving forward, I am firmly and fully committing my life and time to becoming an NFL quarterback."

MLB – Reliever Brach, Cubs finalize $3M deal with Cubs
Brad Brach and the Cubs have finalized a one-year contract that guarantees the reliever $3 million and could be worth $8 million over two seasons. The right-hander had 12 saves and a 3.59 ERA in 69 games for Baltimore and Atlanta last season.
Golf – PGA Lefty takes win at Pebble Beach
Phil Mickelson finished off a 7-under 65 to win the AT&T Pebble Beach Pro-Am and match the tournament record with his fifth victory.  Mickelson had a three-shot lead over Paul Casey with two holes to play when it was too dark too finish Sunday night because of delays from rain and a hail storm. He hit a 7-iron to 8 feet on the par-3 17th and played it safe down the par-5 18th, making a 6-foot birdie. Mickelson finished at 19-under and joined Tiger Woods as the only players to surpass $90 million in earnings. Casey birdied the 18th for a 71 to finish alone in second, three shots back. He won the pro-am portion of the tournament with Don Colleran, the chief sales officer for FedEx.
MHSAA – High School Sports
Last Night
Boys Basketball
South Haven 60, Plainwell 59
South Haven forward Jaylin Fox nailed a three-pointer with four seconds left in the game to seal a 60 to 59 win over Plainwell last night at South Haven.  Fox led the Rams with 17 points on the night, aided by Brenden Williamson who netted 15, all on three-balls.  Plainwell's Isaac Davis led all scorers with 21 in the losing cause.  South Haven faces Coloma in a non-conference game at home tonight.
Mattawan 72, Niles 34
Buchanan 76, Watervliet 33
Berrien Springs 45, Kalamazoo Christian 44
Fennville 82, Kalamazoo Hackett 78
Sturgis 51, Edwardsburg 33
Centreville 53, Marcellus 50
Kalamazoo Loy Norrix 59, Portage Northern 39
Howardsville Christian 85, Kalamazoo Homeschool 42
Three Rivers 81, Gull Lake 67
Girls Basketball
Paw Paw 52, Lakeshore 48
Paw Paw scored 11 triples as the Redskins beat Lakeshore 52-48.   Kate Marger had 27 points for Paw Paw, while Ellie Marger had 12.  Morgan Tillman scored 14 points for Lakeshore, while Emily Waning and Cierra Ciesielski (si-shell-ski) each had 11.
Michigan Lutheran 59, New Buffalo 38
Mara Rugen had a game high 27 points to lead Michigan Lutheran over New Buffalo 59-38.  Jessi Jewell added 18 as the Titans rebounded from their first loss of the season on Saturday.  Mary Mayer had 13 to lead New Buffalo, and Nadia Collins added 11.  Michigan Lutheran improves to 11-1.
Niles 37, Mattawan 24
Plainwell 47, South Haven 26
Dowagiac 32, Buchanan 25
River Valley 59, Lawrence 29
Centreville 57, Marcellus 29
Kalamazoo Loy Norrix 42, Portage Northern 18
Three Rivers 46, Gull Lake 42

Delton Kellogg 42, Martin 27
Galesburg-Augusta 41, Climax-Scotts 19
Kalamazoo Hackett 48, Fennville 33
Saugatuck 53, Byron Center Zion Christian 19
Battle Creek Lakeview 68, Sturgis 28
Battle Creek Central 90, Lansing Sexton 31
MHSAA – High School Sports
Tonight
Boys Basketball
Mishawaka Marian (IN) at Lakeshore, 7:00 p.m.
Countryside Academy at Michigan Lutheran, 6:30 p.m.
Lake Michigan Catholic at Howardsville Christian, 7:30 p.m.
Coloma at South Haven, 7:00 p.m.
Berrien Springs at Gobles, 7:00 p.m.
Covert at New Buffalo, 7:30 p.m.
Lawrence at River Valley, 7:30 p.m.
Edwardsburg at Niles, 7:00 p.m.
Mattawan at Vicksburg, 7:00 p.m.
Three Rivers at Portage Central, 7:00 p.m.
Kalamazoo Central at Battle Creek Central, 7:00 p.m.
Allegan at Plainwell, 7:15 p.m.
Comstock at Paw Paw, 7:15 p.m.
Lawton at Allegan, 7:15 p.m.
White Pigeon at Bloomingdale, 7:30 p.m.
Hartford at Cassopolis, 7:30 p.m.
Eau Claire at Centreville, 7:30 p.m.
Mendon at Decatur, 7:30 p.m.
Bangor at Marcellus, 7:30 p.m.
Sturgis at Constantine, 7:30 p.m.
Delton-Kellogg at Parchment, 7:15 p.m.
Grand Rapids West Michigan Aviation Academy at Martin, 7:00 p.m.
Holland Calvary at Saugatuck, 7:00 p.m.
Kalamazoo Hackett at Wyoming-Potter's House Christian, 7:00 p.m.
Girls Basketball
Niles at Edwardsburg, 7:00 p.m.
Coloma at Benton Harbor, 6:00 p.m.
Vicksburg at Mattawan, 7:00 p.m.
Portage Central at Three Rivers, 7:00 p.m.
Schoolcraft at Kalamazoo Loy Norrix, 7:00 p.m.
Lakeview at Mason, 7:00 p.m.
Kalamazoo Central at Battle Creek Central, 5:45 p.m.
Lawton at Allegan, 5:45 p.m.
Kalamazoo Hackett at Brandywine, 7:00 p.m.
Sturgis at Constantine, 5:30 p.m.
Niles at Edwardsburg, 7:15 p.m.
Comstock a Paw Paw, 5:45 p.m.
South Haven at Watervliet, 7:00 p.m.
Gobles at Berrien Springs, 7:15 p.m.
New Buffalo at Covert, 7:30 p.m.
Marcellus at Bangor, 6:00 p.m.
Eau Claire at Centreville, 6:00 p.m.
Cassopolis at Hartford, 7:30 p.m.
Decatur at Mendon, 7:30 p.m.
Bloomingdale at White Pigeon, 7:30 p.m.
Parchment at Delton-Kellogg, 7:00 p.m.
Grand Rapids West Michigan Aviation Academy at Martin, 5:30 p.m.