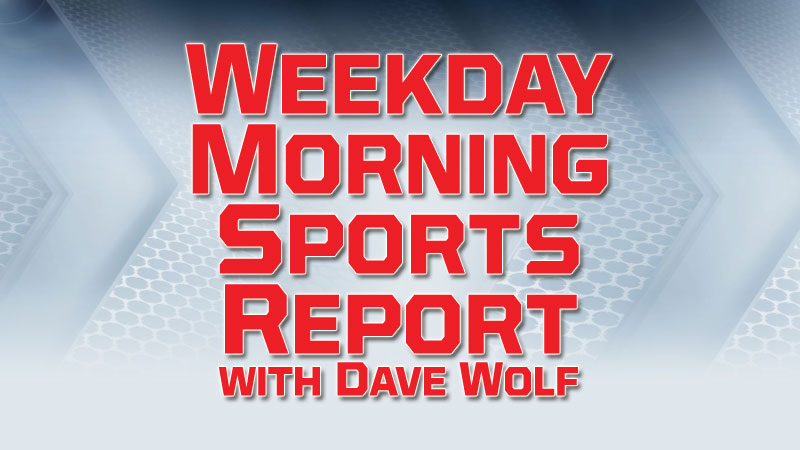 NCAAMBB – Men's College Basketball
Yesterday
(2) Duke 83, Notre Dame 61
(2) Duke 83, Notre Dame 61 – Williamson powers Duke past Notre Dame
Zion Williamson scored 26 points, grabbed nine rebounds and blocked four shots, and fellow freshmen RJ Barrett and Cam Reddish combined for another 30 points as No. 2 Duke rolled to an 83-61 victory over Notre Dame on Monday night. Williamson made 10 of 12 shots from the field for the Blue Devils, who were in control all the way. Duke (18-2, 7-1 Atlantic Coast Conference) won its fourth straight game while sending the Fighting Irish (11-10, 1-7) to their sixth straight loss.  Barrett tallied 17 points for the Devils to go with nine rebounds. Reddish had 13 points. John Mooney scored 14 points and grabbed 11 rebounds for Notre Dame. It was his seventh consecutive double-double. Prentiss Hubb added 13 points and T.J. Gibbs 12 for the Irish. Duke, which led by as many 24 points in the second half, was up 46-28 by halftime.
Tonight
Eastern Michigan at Central Michigan, 7:00 p.m.
Ohio State at (5) Michigan, 9:00 p.m.                       106.1 & 1400 WSJM Sports 8:30
NBA – National Basketball Association
Yesterday
Golden State Warriors 132, Indiana Pacers 100
Warriors 132, Pacers 100 – Curry's hot hand sends Warriors past Pacers for 11th in row
Stephen Curry scored 23 of his 26 points in the first half, DeMarcus Cousins added 22 and the Golden State Warriors extended the league's longest winning streak this season to 11 with a 132-100 rout of the Indiana Pacers on Monday night. Kevin Durant had 16 points for the Warriors, who have won a league-best 10 consecutive road games and got their first sweep on a five-game road trip since November 2014. And Draymond Green didn't even play. Myles Turner scored 16 points and Bojan Bogdanovic had 15 but Indiana dropped its second straight since losing All-Star guard Victor Oladipo to a season-ending knee injury. The Pacers also played without Tyreke Evans, Oladipo's replacement, because of a sore back.
Tonight
Milwaukee Bucks at Detroit Pistons, 7:00 p.m.
Chicago Bulls at Brooklyn Nets, 7:30 p.m.
NBA – Pacers' Oladipo undergoes surgery for ruptured quad tendon
Indiana Pacers guard Victor Oladipo has undergone surgery for a ruptured tendon in his right knee. Team officials have ruled out Oladipo for the rest of this season but did not provide an updated timetable Monday for his return. Oladipo was injured in Wednesday's victory over Toronto. He was taken off the court on a stretcher and an MRI confirmed the extent of the injury. He was averaging a team high 19.2 points and was hoping to make the All-Star Game for the second straight season. Tyreke Evans replaced Oladipo in the starting lineup and scored nine points in Saturday's loss at Memphis.
NBA – Agent says Davis wants out of New Orleans
Anthony Davis' agent says the five-time All-Star has told the New Orleans Pelicans that he wants to be traded to a contending team.  Agent Rich Paul confirmed the request to The Associated Press early Monday. ESPN first reported that Davis has told the Pelicans he wants to go elsewhere. The Pelicans have issued a statement saying they will make a deal on their terms and their deadline, adding that they will only accept a trade that makes the most sense for the team.  Davis is having the best season of his career, averaging 29.3 points and 13.3 rebounds per game. He'll almost certainly become a six-time All-Star later this week when the NBA announces the full rosters for this year's game that will be played Feb. 17 in Charlotte.  The Pelicans have also stated they want the NBA to strictly enforce league rules against tampering.
NFL – Snow forecast for Atlanta
Atlanta has never handled snow very well, and the city is bracing for a possible winter storm just as thousands of fans begin pouring into town for Super Bowl 53. A winter weather advisory is in effect today for Atlanta, a city known for grinding to a halt even in relatively light snowfalls. Georgia Gov. Brian Kemp said Monday that state offices in more than 30 counties in the northern part of the state would be closed Tuesday, including those in the Atlanta area. The National Weather Service projects that up to an inch of snow is possible Tuesday in Atlanta, with up to 2 inches in far northern suburbs. Forecasters warn of the possibility of ice-glazed roads and highways. The snow forecast comes five years after cars, trucks and school buses became marooned on Atlanta freeways in what became known as "snow jam."  However, The Weather Channel is predicting a high of 58 degrees Fahrenheit and a low of 50 for Sunday's game between the Rams and Patriots. The two teams went through media day on Monday, a little more than 24 hours after arriving in Atlanta.
 
NFL – Federal case over the NFC title game
A longshot lawsuit seeking a possible do-over of the NFC championship game has been moved from state court in Louisiana to federal court.  At issue is the failure of officials to call interference or roughness penalties when a Rams player leveled a Saints receiver with a helmet-to-helmet hit at a crucial point in the playoff game. The Rams won overtime and are set to play the Patriots in the Super Bowl. The lawsuit by two Saints season ticket holders says NFL Commissioner Roger Goodell should implement a league rule that could mean reversal of a game's result or the rescheduling of a game. The NFL's lawyers say the rule doesn't apply in matters involving referees' decisions.
NFL – Vinatieri could be NFL's oldest player next season
Kicker Adam Vinatieri has signed a one-year contract with the Indianapolis Colts. The 46-year-old Vinatieri will again be the league's oldest active player next season if he makes the Colts out of training camp. Should he play beyond his birthday on Dec. 28, he would join fellow kickers George Blanda and Morten Andersen as the only 47-year-olds to appear in an NFL game. He begins next season as the NFL's career scoring leader with 2,600 points and career leader in field goals made with 582.
NFL – Agent: Detroit Lions' linebacker will get psych evaluation
Lions linebacker Trevor Bates is undergoing a psychological evaluation at a New York City hospital after his weekend arrest, according to his agent. Bates was arrested around 1:30 a.m. Saturday at a hotel near LaGuardia Airport after allegedly refusing to pay a $32 cab fare for a ride from Manhattan. Police say they were ready to let him go with an appearance ticket if he didn't have any outstanding warrants, but Bates refused to be fingerprinted and punched a sergeant in the face.
MHSAA – High School Sports
Yesterday
All games cancelled
Tonight  Weather permitting
Boys Basketball
Lakeshore at Gull Lake, CCD
South Bend Clay at Benton Harbor, CCD
Lake Michigan Catholic at Michigan Lutheran, CCD
Battle Creek Central at Niles, 6:30 p.m.
Mattawan at BC Lakeview, 7:15 p.m.
Dowagiac at Paw Paw, 7:15 p.m.
Covert at Andrews Academy, 7:00 p.m.
Buchanan at Lawrence, 7:15 p.m.
White Pigeon at Cassopolis, 7:30 p.m.
Marcellus at Centreville, 7:30 p.m.
Bangor at Decatur, 7:30 p.m.
Bloomingdale at Eau Claire, 7:30 p.m.
Mendon at Hartford, 7:30 p.m.
Lawton at Coloma, 7:00 p.m.
Schoolcraft at Watervliet, 7:15 p.m.
Fennville at Galesburg-Augusta, 7:15 p.m.
Girls Basketball
Benton Harbor at South Haven, 6:30 p.m.
St. Joseph at Kalamazoo Loy Norrix, CCD
Gull Lake at Lakeshore, CCD
Dowagiac at Bridgman, 7:30 p.m.
Covert at Andrews Academy, 5:30 p.m.
Constantine at Brandywine, 6:30 p.m.
Decatur at Bangor, 6:00 p.m.
Bloominglae at  Eau Claire, 6:00 p.m.
Mendon at Hartford, 6:00 p.m.
Centreville at Marcellus, 7:30 p.m.
Cassopolis at White Pigeon, 7:30 p.m.
Coloma at Lawton, 7:00 p.m.
Schoolcraft at Watervliet, 5:30 p.m.
Galesburg-Augusta at Fennville, 7:00 p.m.