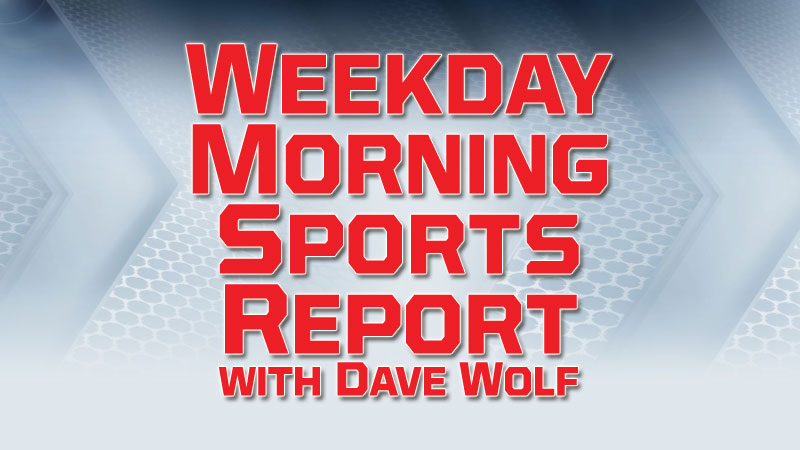 MLB – Major League Baseball
Yesterday
Cleveland Indians 4, Detroit Tigers 2
Minnesota Twins 8, Chicago White Sox 2
Chicago Cubs 10, New York Mets 7
Indians 4, Tigers 2 – Kipnis homers twice, Indians beat Tigers 4-2
Jason Kipnis homered twice and Francisco Lindor also went deep to lift the Cleveland Indians to yet another win over the Detroit Tigers, 4-2 on Wednesday night.  Cleveland is now 14-1 against the last-place Tigers this year, and that's a big reason the Indians are firmly in the postseason hunt. They began the day 3 ½ games behind AL Central-leading Minnesota. Aaron Civale (2-3) pitched seven solid innings for Cleveland. Nick Goody worked the eighth, and Brad Hand finished for his 32nd save in 37 chances. Detroit starter Jordan Zimmermann allowed two runs in six innings, but Buck Farmer (5-5) allowed Lindor's one-out solo shot in the eighth, which bounced of the top of the wall and over in center field. That gave the Indians a 3-2 lead.
Twins 8, White Sox 2 – Schoop hits 2 HRs, drives in 4 as Twins beat White Sox 8-2
Jonathan Schoop hit two homers and drove in four runs, Mitch Garver also connected and the slugging Minnesota Twins beat the Chicago White Sox 8-2 on Wednesday night for their fourth straight win.  It was the 13th multihomer game of Schoop's career and fifth this year. He has 21 home runs on the season to become the seventh Minnesota player with at least 20, tying a major league record.  The feat had been done by seven previous teams, most recently the 2018 Dodgers. The Twins can claim the record outright if Jorge Polanco — who has 19 — hits another homer.  The AL Central leaders are 30 games over .500 (81-51) for the first time since Sept. 25, 2010, when they were 92-62. Minnesota has won a season-high six straight games on the road.  José Abreu and Matt Skole each drove a run for Chicago.
Cubs 10, Mets 7 – Cubs hammer Syndergaard, hold off Mets 10-7 to gain on Cards
Kyle Schwarber hit one of Chicago's three homers against a stunned Noah Syndergaard, and the Cubs built an early nine-run lead before closer Craig Kimbrel held off the New York Mets in the ninth inning for a 10-7 victory Wednesday night.  Nicholas Castellanos and Ian Happ also took Syndergaard (9-7) deep in the worst start of the 2016 All-Star's career. Syndergaard allowed 10 runs and three homers — both his most in the majors — and was pulled after three miserable innings the day before his 27th birthday.  Kimbrel entered with a three-run lead and let his first two batters reach in the ninth. He escaped a dicey 3-0 count against red-hot Amed Rosario with a fielder's choice, struck out Juan Lagares and got Todd Frazier to fly out for his 12th save.  Chicago climbed within two games of the NL Central-leading Cardinals, who lost 4-1 to the Brewers. The Cubs remained two games ahead of the Phillies for the second NL wild card and extended their edge over the Mets to four.
Today
Cleveland (Clevinger 9-2) at Detroit (Norris 3-10), 1:10 p.m.     WSJM Sports/Cosy-FM 12:45
Minnesota (Berrios 10-7) at Chicago White Sox (Cease 3-6), 2:10 p.m.
Chicago Cubs (Lester 10-9) at N.Y. Mets (deGrom 8-7), 7:10 p.m.
MLB – Gardenhire says he'd like to return, but that's up to Tigers
Ron Gardenhire says he'd like to return next season as Detroit's manager, but he'll understand whatever decision the Tigers make about his future.  Gardenhire is in his second season at the helm, and it was obvious when he took over that the team would be facing a significant rebuild. Detroit went 64-98 last year and is on pace to lose well over 100 games in 2019.  The Tigers are 39-90 entering Wednesday night's game against Cleveland. They have the worst record in baseball and have gone 17-44 at home. Gardenhire says he has a contract for next year, but the organization has to decide if he'll be back.
NFL – National Football League – Preseason week 4
Tonight
Indianapolis Colts at Cincinnati Bengals, 7:00 p.m.
Detroit Lions at Cleveland Browns, 7:30 p.m.
Tennessee Titans at Chicago Bears, 8:00 p.m.
NCAAFB – College Football
Tonight
Albany at Central Michigan, 7:00 p.m.
NCAAFB – Boise State, FSU eyeing strengthening Hurricane Dorian
Boise State and Florida State expect to make a decision Thursday about their season opener, which could be affected by Hurricane Dorian. The neutral-site game is scheduled to be played Saturday night in Jacksonville, Florida. Dorian gained hurricane strength earlier Wednesday and is forecast to become a powerful storm in the next few days. Officials could consider starting the game earlier Saturday or canceling it altogether. Florida State says in a statement that "we continue to be in contact with the governor's office, our partners in Jacksonville and Boise State's athletics department. At this time, there is no change in the status of the game. We will provide an update Thursday morning." Boise State is scheduled to travel to Jacksonville on Thursday. Florida State
is slated to make the trip Friday.
Tennis – US Open – Serena, Federer stagger to third round; Venus out
Serena Williams and Roger Federer each experienced a frustrating first set before advancing to the third round of the U.S. Open. Williams made key adjustments to her serve and straightened out her other strokes before completing a 5-7, 6-3, 6-1 win against 17-year-old American Caty McNally. The eighth-seeded Williams avoided what would have been her earliest loss in 19 appearances at the U.S. Open The 121st-ranked McNally had never won a match at any major tournament until Monday. Federer fell behind for the second time in three days before rallying for a 3-6, 6-2, 6-3, 6-4 victory over Damir Dzumhur. Federer also lost his opening set against a qualifier on Monday before advancing. Top seed Novak Djokovic battled through shoulder pain while disposing of Juan Ignacio Londero, 6-4, 7-6, 6-1. Djokovic received treatment throughout the match before joining Federer in the third round.  Venus Williams was dispatched in the second round as fifth seed Elina Svitolina earned a 6-4, 6-4 victory. The 39-year-old Williams fought off five match points in a 22-point game to hold serve before Svitolina improved to 13-3 in Grand Slam matches this year. Women's second seed Ash Barty and No. 3 Karolina Pliskova each cruised to a straight-sets victory to reach Round 3. American and tenth seed Madison Keys was a 6-4, 6-1 winner against Lin Zhu.
NBA – Lakers, NBA investigating threat claim against Cousins
The Los Angeles Lakers and the NBA say they're investigating a claim that center DeMarcus Cousins threatened violence against a former girlfriend. TMZ released an audio recording Tuesday in which it says Cousins threatens to shoot Christy West, the mother of their 7-year-old child.  The Lakers issued a statement saying they "take this claim seriously." The team and the NBA both say they're gathering information and looking into the allegations. Cousins got married to another woman last weekend in Atlanta.
WNBA – Women's National Basketball Association
Tonight
Los Angeles Sparks at Indiana Fever, 7:00 p.m.
Dallas Wings at Chicago Sky, 8:00 p.m.
MWL – Midwest League Baseball
Yesterday
Lansing 8, West Michigan 6
South Bend 13, Fort Wayne 4
Dayton 5, Great Lakes 3
Tonight
West Michigan at Lansing, 7:05 p.m.
South Bend at Fort Wayne, 7:05 p.m.
Dayton at Great Lakes, 7:05 p.m.
MHSAA – High School Sports
Last Night
Boys Soccer
Mishawaka Marian 7, Lakeshore 0
Kalamazoo Loy Norrix 7, Niles 2
Portage Central 0, Mattawan 0 – TIE
Portage Northern 8, Battle Creek Central 0
Allegan 4, New Buffalo 2
Watervliet 8, Kalamazoo Lakeside 0
South Haven 8, Brandywine 0
Dowagiac 8, Parchment 0
Schoolcraft 0, Three Rivers 0 – TIE
Kalamazoo Hackett 2, Otsego 0
B.C. Pennfield 4, Vicksburg 2
Berrien Springs 2, Coloma 1
Bridgman 3, Constantine 1
Covert 7, Lake Michigan Catholic 2
Comstock 1, Lawton 0
Hartford 8, Bangor 0
Bloomingdale 8, Marcellus 0
Gull Lake 1, Coldwater 0
Girls Volleyball
Otsego 3, South Haven 1
Three Rivers 3, Paw Paw 0
Plainwell 3, Allegan 0
Brandywine 3, Lawrence 0
Boys Tennis
Buchanan 7, Coloma 1
Lakeshore 4, Kalamazoo Central 4 – TIE
Tonight
Football – Week 1
SMAC
St. Joseph at Battle Creek Central, 7:00 p.m.                            106.1 & 1400 WSJM Sports
Battle Creek Lakeview at Niles, 7:00 p.m.
Kalamazoo Central at Mattawan, 7:00 p.m.
Portage Northern at Kalamazoo Loy Norrix, 7:00 p.m.
Gull Lake at Portage Central, 7:00 p.m.
Wolverine Conference
Otsego at South Haven, 7:00 p.m.                                            Superhits 103.7 Cosy-FM
Dowagiac at Edwardsburg, 7:00 p.m.
Paw Paw at Three Rivers, 7:00 p.m.
Allegan at Plainwell, 7:00 p.m.
Southwest 10
Cassopolis at Hartford, 7:00 p.m.
Decatur at Mendon, 7:00 p.m.
Bloomingdale at White Pigeon, 7:00 p.m.
Centreville at Eau Claire, 7:00 p.m.
Marcellus at Bangor, 7:00 p.m.
Non-Conference
Holland West Ottawa at Lakeshore, 7:00 p.m.                            97.5 Y-Country
Benton Harbor at Battle Creek Harper Creek, 7:00 p.m.               News/Talk 94.9 WSJM
Grand Rapids West Catholic vs. Berrien Springs, 7:00 p.m.          (at St. Joseph)
River Valley at Galesburg-Augusta, 7:00 p.m.
Watervliet at Lawton, 7:00 p.m.
Coloma at Brandywine, 7:00 p.m.
Saugatuck at Comstock, 7:00 p.m.
Delton-Kellogg at Parchment, 7:00 p.m.
Fennville at Onsted, 7:00 p.m.
Gobles at Athens, 7:00 p.m.
Schoolcraft at Buchanan, 7:00 p.m.
Constantine at Union City, 7:00 p.m.
8-Man Football
Lake Michigan Catholic at Tekonsha, 7:00 p.m.
Michigan Lutheran at Litchfield, 7:00 p.m.
Lawrence at Colon, 7:00 p.m.
Bellevue at Martin, 7:00 p.m.
Bridgman at North Adams Jerome, 7:00 p.m.
Wyoming Tri-Unity at Climax-Scotts, 7:00 p.m.