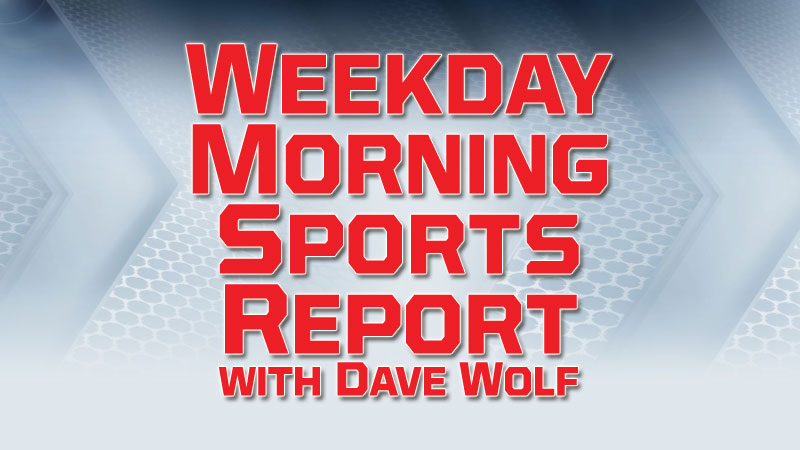 MLB – Major League Baseball
Yesterday
Detroit Tigers 3, Seattle Mariners 2
Chicago White Sox 13, Houston Astros 9
Philadelphia Phillies 11, Chicago Cubs 1
Tigers 3, Mariners 2 – Victor Reyes, Harold Castro combine for five hits in win
Victor Reyes hit a two-run single in the second inning and the Detroit Tigers held on to beat the Seattle Mariners 3-2 on Wednesday night.  Harold Castro had three hits for Detroit while catcher Jake Rogers threw out two baserunners to end innings. The Tigers improved to 4-6 with one game left in an 11-game homestand. Seattle has lost nine of 11. Edwin Jackson (3-5) allowed two runs on four hits and a walk in five innings. He struck out four and allowed two homers while winning his second straight start. Joe Jimenez pitched the ninth for his second save. Marco Gonzales (12-6) gave up three runs on 11 hits in six innings.
White Sox 13, Astros 9 – McCann grand slam in 8th powers White Sox past Astros 13-9
James McCann hit a tiebreaking grand slam in the eighth inning and the Chicago White Sox outlasted the Houston Astros 13-9 Wednesday to win the season series from the runaway AL West leaders. Rookie Eloy Jimenez hit his 20th homer and doubled, and Tim Anderson doubled twice among four hits for the White Sox.  Following a doubleheader split on Tuesday, Chicago (54-65) took two of three games from the Astros in a little over 24 hours and finished 4-3 against them this year. Houston has lost three of four following an eight-game winning streak. McCann lined his 13th homer on an 0-2 pitch from Ryan Pressly (2-3) with two outs into the right field bullpen to end a 16-game drought. Jose Altuve hit a two-run homer off Evan Marshall in the Astros eighth to tie it at 9. Jose Abreu and Welington Castillo each had two RBIs for the White Sox. Alex Colome (4-2), the fifth Chicago reliever, finished the game with 1 2/3 scoreless innings.
Phillies 11, Cubs 1 – Realmuto, Harper lead Phillies over Hamels, Cubs 11-1
J.T. Realmuto hit a grand slam, Bryce Harper went deep twice and the Philadelphia Phillies beat the Chicago Cubs 11-1 in Charlie Manuel's first game as hitting coach, ruining Cole Hamels' return home Wednesday night.  Manuel was back in red pinstripes in his old dugout exactly six years to the day the franchise icon managed his last game for the Phillies. He heard "Charlie! Charlie! Charlie!" chants after Realmuto connected to make it 10-0 in the third.  Hamels, the 2008 NLCS and World Series MVP with Manuel's Phillies, was roughed up in his first game in Philadelphia since he was traded to Texas in July 2015. Hamels (6-4) gave up eight runs and nine hits in two-plus innings.  Aaron Nola (11-3) benefited from the offense's rare outburst. He allowed three hits, including Kris Bryant's homer, and struck out seven in seven innings.
Tonight
Seattle (Milone 1-7) at Detroit (Turnbull 3-10), 1:10 p.m.          WSJM Sports/Cosy-FM 12:45
Chicago Cubs (Darvish 4-6) at Philadelphia (Smyly 2-6), 7:05 p.m.
Chicago White Sox (Lopez 7-9) at L.A. Angels (Heaney 1-3), 10:07 p.m.
NHL – Red Wings get F Adam Erne from Lightning for 4th-round pick
The Detroit Red Wings have acquired forward Adam Erne from the Tampa Bay Lightning for a fourth-round pick in the 2020 draft.  Red Wings general manager Steve Yzerman made the move Wednesday, adding a player he drafted in the second round in 2013 while running Tampa Bay's front office.  The 24-year-old Erne had seven goals and 20 points in 65 games for the Lightning last season and was among team leaders with 159 hits last season. The native of New Haven, Connecticut, has 13 career goals and 14 assists in 114 games over three seasons. Yzerman, an all-time great in Detroit, is in his first year as the Red Wings' general manager.


NFL – National Football League Preseason – Week 2
Tonight
Philadelphia Eagles at Jacksonville Jaguars, 7:00 p.m.
New York Jets at Atlanta Falcons, 7:30 p.m.
Cincinnati Bengals at Washington Redskins, 7:30 p.m.
Green Bay Packers at Baltimore Ravens, 7:30 p.m.
Oakland Raiders at Arizona Cardinals, 8:00 p.m.
NFL – Lions/Texans hold joint practice ahead of Saturday's game
A joint practice between the Texans and Lions was a reunion for Houston coach Bill O'Brien and Detroit coach Matt Patricia. The two worked as assistants with the New England Patriots from 2007-11. O'Brien said the first of two practices between these teams before Saturday's preseason game ran like clockwork. "He and I, we go back a long way, coached together in New England, didn't really even have to meet about this," O'Brien said.
NFL – Tate says doctor told him fertility drug not banned
New York Giants wide receiver Golden Tate III is considering taking legal action against the doctor who prescribed a fertility drug that led to his four-game suspension at the start of the season. The suspension will cost Tate $1.2 million in salary. He did not identify the doctor. Tate said he never hesitated to take a prescribed fertility drug, because the doctor told him he had given it to other NFL players and it was not banned. He said he found out less than a month later it was.
Soccer – No resolution in talks with US women's team, USSF
Players for the World Cup champion women's national team say mediation talks with the U.S. Soccer Federation in their dispute over equal pay have ended without a resolution. Player representative Molly Levinson said in a statement Wednesday that the players look forward to a jury trial. She added that players concluded the meetings "sorely disappointed in the federation's determination to perpetuate fundamentally discriminatory workplace conditions and behavior." The players sued the federation in March, charging institutionalized gender discrimination that includes inequitable compensation when compared with their counterparts on the men's national team.
NCAA – Harbaugh lashes out at former OSU Coach
Coach Jim Harbaugh is lashing out at Cincinnati coach Luke Fickell, who says Michigan didn't support a transfer's attempt to play for the Bearcats right away. Harbaugh says he told Fickell he wouldn't lie about what he knew regarding the transfer of James Hudson. The offensive lineman transferred to Cincinnati last year and NCAA denied his waiver request. Hudson says mental health prompted his transfer, but his request was denied because he did not reveal the issues at Michigan.
NCAA – Big Ten Power Shift
The power structure in the Big Ten could be in for a shakeup this season. Jim Harbaugh enters his fifth year at Michigan overdue for a breakthrough. Two-time defending conference champion Ohio State is transitioning from Urban Meyer to Ryan Day and replacing a first-round NFL draft pick at quarterback. Momentum Nebraska built the second half of last season could carry over heading into Scott Frost's second year. A favorable schedule makes the Cornhuskers a trendy pick for the Big Ten title game.
MWL – Midwest League Baseball
Yesterday
South Bend 6, Lake County 1
Lansing 5, Fort Wayne 3
Great Lakes 4, West Michigan 3 – 11 innings
Tonight
South Bend at Lake County, 7 p.m.
Fort Wayne at Lansing, 7:05 p.m.
Great Lakes at West Michigan, 7:05 p.m.