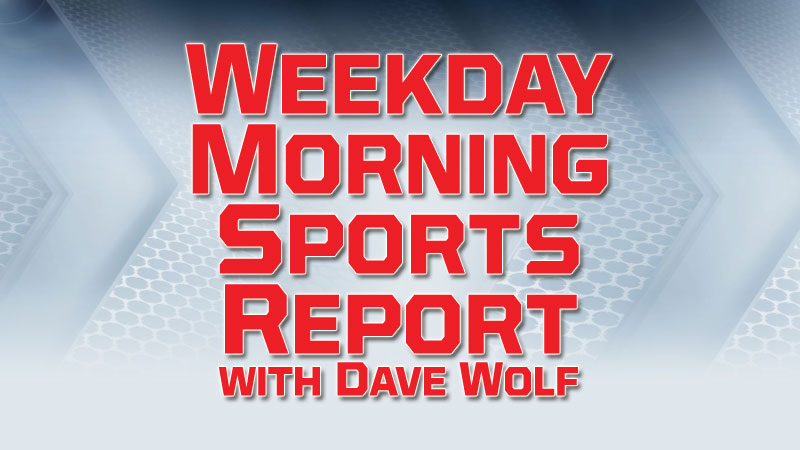 MLB – Major League Baseball
Last Night
Detroit Tigers 9, Los Angeles Angels 1
New York Mets 4, Chicago White Sox 2
Chicago Cubs 2, St. Louis Cardinals 0
Tigers 9, Angels 1 – Tigers homer 3 times, Norris ends skid in win over Angels
Jake Rogers, Brandon Dixon and Gordon Beckham went deep, Daniel Norris picked up his first win since May 12 and the Detroit Tigers defeated the Los Angeles Angels 9-1 Wednesday to take the three-game series.  Rogers opened the scoring in the third with his first homer in the majors. The rookie catcher, who was called up on Tuesday, deposited a José Suarez fastball over the wall in left for a solo shot.  Dixon and Beckham homered during a five-run eighth inning off Luis García. Dixon — who ended up with four RBIs — had a two-run blast to left-center and Beckham's was a three-run shot to right center.  Norris (3-8), who had gone 14 starts without a win, allowed only three hits over five innings with five strikeouts.
Mets 4, White Sox 2 – Mets score 3 in 9th, beat White Sox 4-2 for 6th straight win
Todd Frazier hit a tiebreaking single in the ninth inning, Michael Conforto added a two-run single and the New York Mets beat the Chicago White Sox 4-2 Wednesday night for their season-best sixth straight victory.  Mets ace Jacob deGrom struck out 11 in a tight pitching duel with Lucas Giolito. Justin Wilson (2-1) pitched out of a bases-loaded jam in the eighth to get the win. Díaz gave up a solo homer to Leury Garcia but got three outs for his 24th save in 29 chances.  White Sox closer Alex Colomé (3-2) took the loss. Chicago has dropped seven of eight.
Cubs 2, Cardinals 0 – Cubs beat Cardinals 2-0, move into tie atop NL Central
Kyle Hendricks struck out seven in seven innings and Ian Happ hit an RBI single in the sixth inning to break a scoreless tie as Chicago Cubs beat St. Louis 2-0 Wednesday night and moved into a tie with the Cardinals atop the NL Central.  The teams have identical 57-50 records. The Cardinal have lost three of their last four. Hendricks (8-8) improved to 8-0 in his last 11 starts against the Cardinals. Chicago has won all 11 of those games. Hendricks allowed seven hits and didn't walk a batter in a 104-pitch effort. He has allowed just one earned run over 23 innings in three starts (0.39) against St. Louis this season. Closer Craig Kimbrel picked his eighth save in 10 chances.
Today
N.Y. Mets (Wheeler 7-6) at Chicago White Sox (Cease 1-3), 2:10 p.m.
Chicago Cubs (Lester 9-6) at St. Louis (Flaherty 4-6), 7:15 p.m.
Tigers are off
MLB – AP source: Indians deal Bauer to Reds, get Puig in deal
The Detroit Tigers sent outfielder Nicholas Castellanos to Chicago for two minor league pitchers in a deal that gives the Cubs a powerful bat against left-handed pitching. Detroit general manager Al Avila said the trade came down to the last 42 seconds before the deadline. The Tigers received right-handers Paul Richan and Alex Lange in the deal.  Atlanta picked up reliever Shane Greene from the Tigers, Detroit received two minor leaguers in the Greene swap.
MLB – Pirates, Reds await suspensions for latest brawl
Pirates manager Clint Hurdle expects suspensions for both teams once Major League Baseball completes its video review of the latest fight between Pittsburgh and the Cincinnati Reds. Hurdle said MLB was reviewing video of the numerous confrontations during the game, which turned into a fight in the ninth when Reds reliever Amir Garrett charged the Pittsburgh dugout. Reds manager David Bell faces a significant suspension for running onto the field and going after Hurdle during the fracas, one inning after he was ejected. Four from each team were ejected. That includes outfielder Yasiel Puig, who was traded to the Indians shortly after the game.
Golf – Yoshihara leads Western Am
David Laskin of Elk Grove, California and Daniel Wetterich of Cincinnati, Ohio share the second round lead at the 117th Western Amateur at Point O' Woods.  A senior at Arizona, Laskin posted four birdies on his second nine, punctuating his round with a nine-foot birdie putt on No. 18.  Wetterich, who graduated from Ohio State in the spring, birdied three of his last six holes for a 68 that put him atop the leaderboard after the morning wave. Nine players are tied for third at 5 under, including Quade Cummins, of Weatherford, Oklahoma. A redshirt senior at Oklahoma, Cummins equaled the low round of the tournament by shooting 64 on Wednesday. He carded an eagle and four birdies on his second nine.  The 36-hole cut came at even par, and 53 players advanced to Thursday's third and final rounds of stroke play. The field will be trimmed to 16 before the match play portion of the tournament starts Friday.  Point O' Woods Club Champion Matt Zerbel of St. Joe, finishing the two rounds at nine over par.
NFL – Lions sign DT Fredrick Jones, release WR Reilly
The Detroit Lions have signed free agent defensive tackle Fredrick Jones and released wide receiver Brandon Reilly. Jones spent some of this offseason with the New York Jets after going undrafted out of Florida State. He appeared in 46 games for the Seminoles, including 10 starts.
NFL – Hall of Famer Buoniconti passes at 78
Pro Football Hall of Fame middle linebacker Nick Buoniconti, an undersized overachiever who helped lead the Miami Dolphins to the NFL's only perfect season, has died at the age of 78. Bruce Bobbins, a spokesman for the Buoniconti family, says he died Tuesday in Bridgehampton, New York. A cause of death wasn't immediately known. Buoniconti was bypassed in the NFL draft but went on to a 15-year career. He helped the Dolphins win back-to-back Super Bowls, including the 1972 team that finished 17-0. Following retirement, Buoniconti and his son, Marc, worked to raise more than a half-billion dollars in the search for a cure for paralysis. The younger Buoniconti was paralyzed from the shoulders down making a tackle for The Citadel in 1985. Nick Buoniconti was chosen for the all-time AFL team in 1970. He was chosen for the NFL Pro Bowl in 1972 and 1973.
WNBA – Women's National Basketball Association
Last Night
Indiana Fever 61, Atlanta Dream 59
Fever 61, Dream 59 – Fever edge Dream
Erica Wheeler made a go-ahead layup with 11.9 seconds left, rookie Teaira McCowan blocked two shots at the other end and the Indiana Fever beat the Atlanta Dream 61-59 on Wednesday night.  Indiana (7-15) snapped a six-game losing streak and eight-game home skid that matched the club record for a single season. Atlanta (5-16) is tied with Dallas for the worst record in the WNBA after a season-high sixth consecutive defeat.  Wheeler had 15 points and five steals, and McCowan added 10 points and 14 rebounds. Indiana led by 13 points in the third quarter but Atlanta opened the fourth on a 17-5 run for a 59-54 lead. Wheeler's basket was Indiana's only field goal in the fourth quarter.  Elizabeth Williams scored 17 points for Atlanta, and Alex Bentley added 12.  Both teams shot under 32% from the field, combining for 7-of-39 shooting from 3-point range and 30 turnovers
MWL – Midwest League Baseball
Last Night
Lansing 10, Lake County 8 – 10 innings
South Bend 5, West Michigan 1
Great Lakes 8, Fort Wayne 2
Today
Lansing at Lake County, 7:00 p.m.
West Michigan at South Bend, 7:05 p.m.
Fort Wayne at Great Lakes, 7:05 p.m.