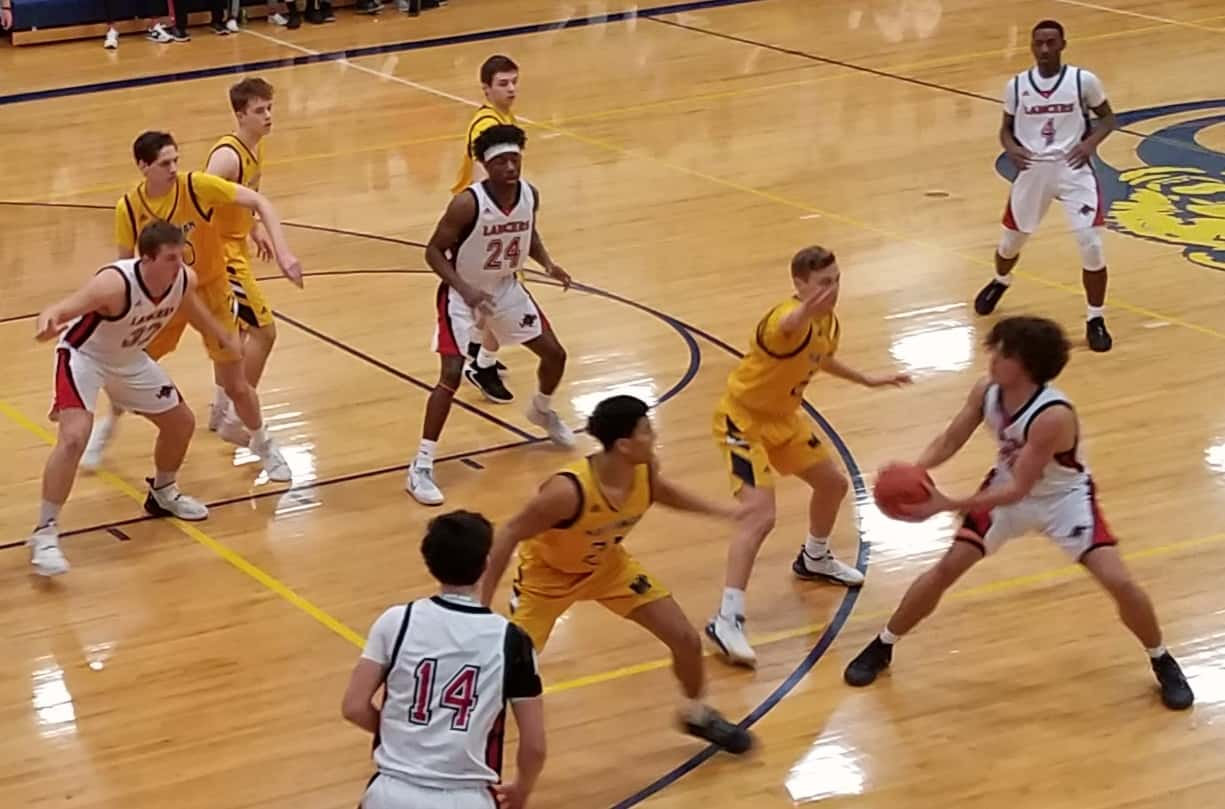 NBA – NBA suspending season amid coronavirus
The NBA season will be suspended until further notice following tonight's schedule. The decision was announced after a Utah Jazz player tested positive Wednesday for the coronavirus, and only hours after the majority of the league's owners were leaning toward playing games without fans in arenas. A person with knowledge of the situation said the player who tested positive was Jazz center Rudy Gobert. The league says it will use the hiatus to determine next steps for moving forward regarding the pandemic. The test result was reportedly short before the scheduled tip-off of the Jazz-Thunder game in Oklahoma City Wednesday. Players were on the floor for warmups and the opening tip was moments away when they were told to return to their locker rooms. Fans were told about 30 minutes later that the game was postponed "due to unforeseen circumstances."
NBA – National Basketball Association
Last Night
Philadelphia 76ers 124, Detroit Pistons 106
Sixers 124, Pistons 106 – 76ers rout Pistons with Embiid back from shoulder injury
The Philadelphia 76ers beat the Detroit Pistons 124-106 in the final game for both teams for some time.  The NBA has suspended its season "until further notice" after a Utah Jazz player tested positive Wednesday for the coronavirus. 76ers general manager Elton Brand says "he believes in the leadership of the league." 76ers coach Brett Brown defended the decision to play the game. Brown said "the instruction was to come in and play the game."
Tonight
No games, NBA season suspended indefinitely
NCAA – No fans at NCAA men's women's hoops tournaments.
March Madness is giving way to March Silence. NCAA President Mark Emmert says its Division I basketball tournament games will not be open to the general public because of concerns about the spread of coronavirus. Emmert said in a statement that he made the decision to conduct both the men's and women's tournaments with only essential staff and limited family in attendance.  The decision comes after the NCAA's COVID-19 advisory panel of medical experts recommended against playing sporting events open to the general public.  Emmert says canceling the two tournaments was considered.
NCAA – Conference tournaments all will be held without fans
Each of the Power Five basketball tournaments will proceed without fans beginning with Thursday's games. ACC games will be played only with teams, player guests, limited school administrators and credentialed media present. Big 12 squads will be allowed 125 tickets on a game-by-game basis beginning with Thursday's quarterfinals. Big Ten attendance will be limited to team personnel, conference staff, TV network partners, credentialed media and immediate family members of the participating teams. The SEC also says fans will be kept out of all regular-season events on its campuses and other league championships through at least March 30.
NCAAMBB – Western Michigan fires basketball coach Steve Hawkins
Western Michigan basketball coach Steve Hawkins has been fired. Hawkins spent 17 seasons as head coach of the Broncos. WMU went 13-19 this season and was eliminated by Toledo 76-73 in the Mid-American Conference Tournament on Monday. Athletic director Kathy Beauregard says she decided to make a change in the leadership of the men's basketball program, and the search for a new coach begins immediately. Hawkins is the only coach in program history to win 100 MAC games
NCAA – Ivy league cancels spring sports
The Ivy League has canceled all spring sports, as many of its schools told students not to return from spring break and prepare for classes to be taught online. The league already had canceled its men's and women's basketball tournaments.
NCAAMBB – Men's College Basketball
Last Night
Atlantic Coast Conference Tournament – Round 2 – Greensboro Coliseum, Greensboro, NC
Notre Dame 80, Boston College 58
Notre Dame 80, Boston College 58 – Notre Dame tops Boston College 80-58 to advance in ACCs
T.J. Gibbs scored 16 points and Dane Goodwin added 15 points, and Notre Dame defeated Boston College 80-58 on Wednesday to advance to the quarterfinals of the Atlantic Coast Conference Tournament. The Irish won their 20th game in an unconventional manner as five different players scored in double digits, but not Associated Press first-team All-ACC selection John Mooney. Tenth-seeded Boston College was led by 20 points and 13 rebounds from Steffon Mitchell.
Tonight
Atlantic Coast Conference Tournament – Round 3 – Greensboro Coliseum, Greensboro, NC
Notre Dame vs. Virginia, 7:00 p.m.
Big Ten Conference Tournament – Round 2 – Banker's Life Fieldhouse, Indianapolis, IN
Rutgers vs. Michigan, 12:00 p.m.                   106.1 & 1400 WSJM Sports 11:30
NCAAWBB – Women's College Basketball
Tonight
Mid-American Conference Tournament – Round 2 – Quicken Loans Arena, Cleveland, OH
Toledo 78, Central Michigan 71
Ohio 84, Western Michigan 75
Eastern Michigan 64, Ball State 63
NHL – National Hockey League
Last Night
Chicago Blackhawks 6, San Jose Sharks 2
Blackhawks 6, Sharks 2 – Kane scores twice, Blackhawks skate past Sharks 6-2
Patrick Kane scored twice, Alex DeBrincat had three assists and the Chicago Blackhawks beat the San Jose Sharks 6-2. Duncan Keith, Brandon Saad, Alex Nylander and rookie Dominik Kubalik also scored as the Blackhawks handed the Sharks their ninth loss in their last 12 games. Jonathan Toews had two assists, and Corey Crawford made 34 saves in his 10th straight start. Evander Kane and Timo Meier each had a goal and assist for San Jose in the opener of a four-game trip. Aaron Dell blocked 39 shots.
Tonight
Detroit Red Wings at Washington Capitals, 7:00 p.m.
MLB – Spring Training Baseball
Yesterday
Chicago White Sox vs. Colorado, cancelled
Chicago Cubs 3, San Diego Padres (ss) 2
Tigers were off
Today
Atlanta vs. Detroit at Lakeland, Fla., 1:05 p.m.
L.A. Dodgers (ss) vs. Chicago Cubs at Mesa, Ariz., 4:05 p.m.
White Sox are off
NCAAFB – Ex-Spartans staffer files new lawsuit with more allegations
A former Michigan State football staff member has filed a new lawsuit in which he accused former coach Mark Dantonio of violating NCAA rules by contacting players at other schools to try to get them to transfer. Curtis Blackwell, a former Michigan State football employee, also suggests Dantonio had another team's practice recorded. The lawsuit names Dantonio, former school President Lou Anna Simon, former athletic director Mark Hollis and current athletic director Bill Beekman as defendants.
MHSAA – Coronavirus forces changes at certain MHSAA events
The Michigan High School Athletic Association is planning to conduct all remaining winter postseason tournaments as scheduled. However, based on the recommendations from Gov. Gretchen Whitmer on Wednesday, the MHSAA is finalizing plans that will either prohibit or allow limited spectators through this Saturday's events.  This weekend's Boys Swimming & Diving Finals will be held as scheduled at Oakland University and the Holland Aquatic Center, but will be conducted with no on-site spectators. All events at both Swim Final locations will be streamed live at MHSAA.tv.  Specific plans and policies for spectators at this weekend's Ice Hockey Semifinals & Finals, Girls Gymnastic Finals, Girls Regional Basketball and Boys District Basketball games will be provided by 10 a.m. Thursday, March 12. Spectator plans for the final two weeks of the Girls and Boys Basketball Tournaments will be provided by Monday, March 16.  Executive Director Mark Uyl:  "While this is unfortunate for many reasons, we intend to do everything possible to allow our students who have earned the opportunities to compete at these highest levels to do so. However, we also take seriously our responsibility to help slow the spread of this disease. We will continue to follow guidance from the Governor's office, Michigan Department of Health and Human Services, county health departments and our member schools, maintaining the flexibility necessary to allow us to finish this winter season and provide opportunities for lifetime memories to be made while keeping all involved in our events as safe as possible."
MHSAA – High School Athletics
Last Night
Boys Basketball – District Semifinals
Division 1 at St. Joseph
Lakeshore 63, Mattawan 33
Kalamazoo Central 70, St. Joseph 60
Division 1 at Battle Creek Lakeview
Gull Lake 58, Sturgis 38
Coldwater 61, Lakeview 56
Division 2 at Holland Christian (at Holland Civic Center)
Benton Harbor 83, Hamilton 60
Coloma 61, South Haven 50
Division 2 at Paw Paw
Constantine 71, Paw Paw 59
Vicksburg 63, Three Rivers 58
Division 2 at Edwardsburg
Buchanan 67, Niles 58
Dowagiac 84, Berrien Springs 56
Division 2 at Hopkins
Grand Rapids South Christian 71, Wayland 23
Otsego 66, Hopkins 49


Division 3 at Bridgman
Brandywine 55, Watervliet 47
Cassopolis 65, Countryside Academy 53
Division 3 at Bloomingdale
Bloomingdale 52, Decatur 40
Lawton 57, Gobles 42
Division 3 at Schoolcraft
Kalamazoo Christian 74, Galesburg-Augusta 46
Schoolcraft 64, Kalamazoo Hackett 49
Division 3 at Quincy
Centreville 65, Bronson 42
Quincy 63, White Pigeon 42
Division 4 at Lake Michigan Catholic
Eau Claire 72, New Buffalo 69
River Valley 52, Michigan Lutheran 25
Division 4 at Martin
Martin 48, Kalamazoo Heritage Christian 14
Holland Calvary 49, Lawrence 31
Division 4 at Mendon
Howardsville Christian 59, Burr Oak 39
Colon 50, Mendon 30
Tonight
Girls Basketball – Regional Championship
Division 4 at Martin
Martin vs. Michigan Lutheran, 6:30 p.m.         106.1 & 1400 WSJM Sports
Division 2 at Otsego
Hamilton vs. Three Rivers, 6:30 p.m.
Division 3 at Schoolcraft
Schoolcraft vs. Kalamazoo Hackett, 6:00 p.m.