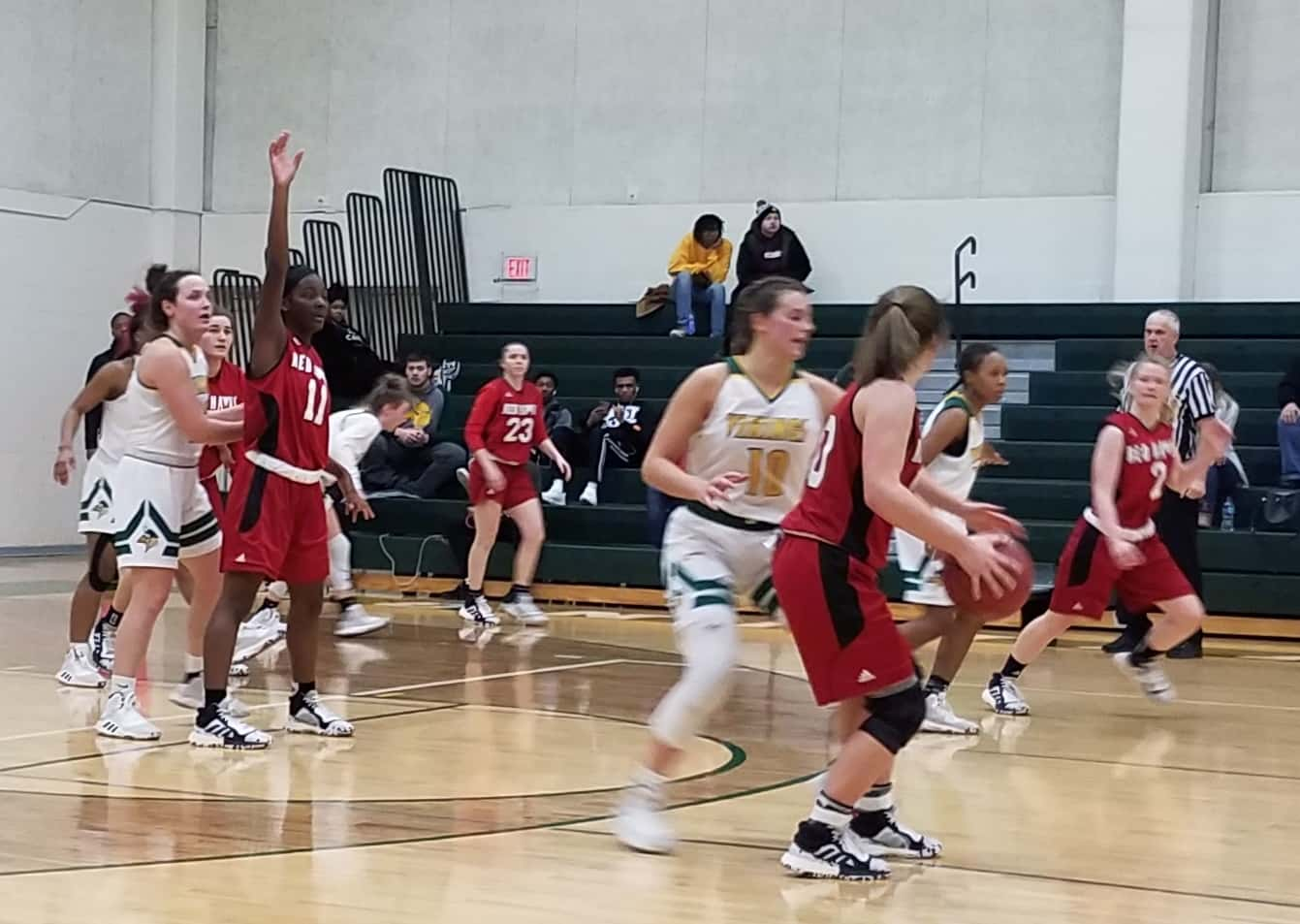 NHL – National Hockey League
Last Night
Boston Bruins 2, Chicago Blackhawks 1 – OT
Bruins 2, Blackhawks 1 – OT – McAvoy, Bruins beat Blackhawks 2-1 for 5th straight victory
Charlie McAvoy scored 1:19 into overtime, and the Boston Bruins beat the Chicago Blackhawks 2-1 for their fifth straight victory. McAvoy finished a pretty passing sequence for the defenseman's first goal of the season. David Krejci threw the puck outside to a streaking Jake DeBrusk, who made a perfect pass to McAvoy for the tap-in on the right side of the net. Chicago wasted a terrific performance by Robin Lehner, who made 38 stops in his first start since Jan. 21. The Blackhawks also lost defenseman Adam Boqvist to a right shoulder injury in the second period.
Tonight
Detroit Red Wings at Buffalo Sabres, 7:00 p.m.
NBA – National Basketball Association
Last Night
Detroit Pistons 116, Phoenix Suns 108
Toronto Raptors 119, Indiana Pacers 118
Pistons 116, Suns 108 – Drummond's big game lifts Pistons over Suns 116-108
Andre Drummond had 31 points and 19 rebounds, and the Detroit Pistons handed the Phoenix Suns their fourth straight loss, 116-108. Reggie Jackson added 25 points for Detroit and Christian Wood had 21. Kelly Oubre Jr. led the Suns with 30. The Pistons led 101-94 in the fourth quarter after a 3-pointer by Wood, but the Suns scored the next six points to close within one. Detroit answered with a 9-2 run capped by Jackson's 3-pointer. There's been trade speculation about Drummond, and this was Detroit's last game before Thursday's trade deadline. He had 20 points and 11 rebounds by halftime and finished just two points shy of his career high.
Raptors 119, Pacers 118 – Raptors beat Pacers for team-record 12th straight win
Serge Ibaka hit a go-ahead 3-pointer with 30 seconds remaining and the Toronto Raptors rallied from 19 down to beat the Indiana Pacers 119-118, setting a franchise record with their 12th consecutive victory. Kyle Lowry had 32 points, 10 assists and eight rebounds, and Ibaka scored a season-high 30 as Toronto fought back after trailing by 11 with less than four minutes to play. Pascal Siakam scored 25 points and the Raptors earned their 12th straight home win over Indiana. Malcolm Brogdon had 24 points and Justin Holiday added 22, but the Pacers lost their third straight. Domantas Sabonis had 15 points, 11 rebounds and 10 assists.
Tonight
New Orleans Pelicans at Chicago Bulls, 8:00 p.m.
NCAAMBB – Men's College Basketball
Last Night
Notre Dame 80, Pittsburgh 72
Notre Dame 80, Pitt 72 – Gibbs' 21, Mooney's double-double lead Irish past Panthers
T.J. Gibbs scored 21 points and John Mooney had his 18th double-double of the season as Notre Dame beat Pittsburgh 80-72. Mooney scored 17 points with 10 rebounds. Juwan Durham and reserve Nate Laszewski each had 11 points for coach Mike Brey's Fighting Irish. Justin Champagnie had 20 points, Xavier Johnson 17 and Trey McGowens 15 for Jeff Capel's Panthers.
NCAAWBB – Women's College Basketball
Last Night
Central Michigan 66, Northern Illinois 60
Ohio 75, Eastern Michigan 65
Last Night
Purdue at Michigan, 6:00 p.m.
Notre Dame at Wake Forest, 7:00 p.m.
NCAAFB – Top heavy: Handful of elite programs hoard most top recruits
The rich getting richer on signing day in college football in a long-standing tradition. This year's class was especially top-heavy. Six schools signed 22 of the 31 players rated as five-stars by 247 Sports. Clemson, Georgia, Alabama, LSU and Ohio State signed 47 of the top 100 recruits. Georgia landed the top-ranked class with Alabama and Clemson close behind. This the third year the recruiting calendar opened in December. The February signing period is now fairly quiet as most teams simply put the finishing touches on their classes.
Olympics – Congress urged to pass anti-doping bill before Olympics
The head of the U.S. Anti-Doping Agency has urged Congress to pass a bill criminalizing international doping conspiracies before this summer's Tokyo Olympics. Travis Tygart told a Senate committee the law would serve as a strong deterrent in the absence of adequate punishment for past Russian doping. The House has unanimously approved the Rodchenkov Anti-Doping Act, which also has bipartisan support in the Senate. The World Anti-Doping Agency is lobbying for major changes to the bill and told Congress in a letter that it would "shatter" the global anti-doping system if it's passed without changes.
MCCAA – Junior College Sports
Last Night
Women's Basketball
Glen Oaks Community College 70, Lake Michigan College 64
In a game that was close all night, the Vikings pulled away down the stretch to pick up the MCCAA Western Conference win.  The game was tied at the half with Glen Oaks taking a one point lead after three quarters.  The Vikings then hit 18 of 22 free throws in the fourth to seal the win.  Morgan Hughes scored a game high 18 points in the loss for the Lady Red Hawks.  Glen oaks got 17 points from Shawn'ta Standifer.
Men's Basketball
Glen Oaks Community College 115, Lake Michigan College 99
Whitney Harris poured in a game high 31 points in leading the Vikings to the MCCAA Western Conference win.  Down by as many as 22, the Red Hawks pulled to within nine in the second half, but the comeback bid fell short.  Jamon Walker scored 30 points in the loss for LMC, Devan Nichols added 27.  With the win, Glen Oaks sweeps the season series from the Red Hawks.
AHL – American Hockey League
Last Night
Grand Rapids Griffins 2, Milwaukee Admirals 1
Tonight
Chicago Wolves at Manitoba Moose, 8:00 p.m.
ECHL – ECHL Hockey League
Last Night
Kalamazoo Wings 3, Kansas City Mavericks 2
NBAGL – NBA G-League
Last Night
Capital City Go-Go 119, Grand Rapids Drive 114
MHSAA – High School Athletics
Last Night
Boys Basketball
Buchanan 71, Countryside Academy 37
Girls Basketball
Buchanan 54, Bridgman 29
Wrestling
Lakeshore 49, Niles 15
Mattawan 42, St. Joseph 35
Tonight
Boys Basketball
Otsego at Three Rivers, 7:30 p.m.
Cassopolis at Bangor, 7:30 p.m.
Girls Basketball
Otsego at Three Rivers, 6:00 p.m.
Cassopolis at Bangor, 6:00 p.m.