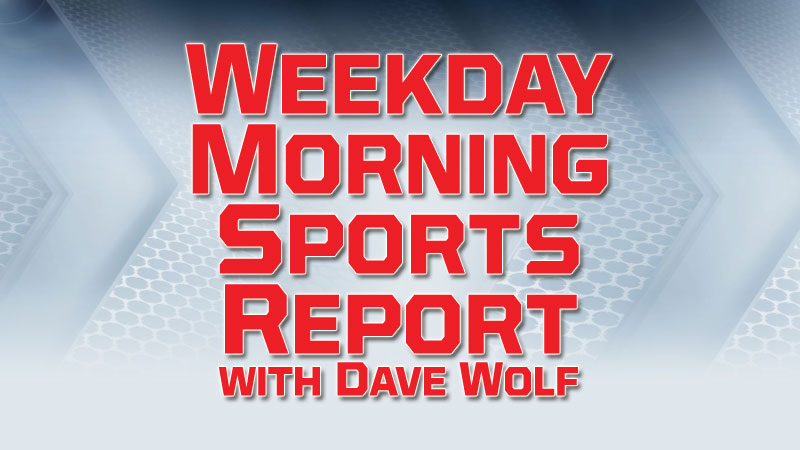 NBA – National Basketball Association
Last Night
San Antonio Spurs 105, Detroit Pistons 93
Chicago Bulls 109, Memphis Grizzlies 107
Dallas Mavericks 110, Indiana Pacers 101
Spurs 105, Pistons 93 – Aldridge helps Spurs beat Pistons in return home, 105-93
LaMarcus Aldridge scored 24 points, DeMar DeRozan had 17 points and 13 points, and the Spurs returned home after a 25-day absence to beat the Detroit Pistons 105-93 on Wednesday night and snap a three-game skid.  The Pistons had won three straight and seven of eight but were facing a team in dire need of a homecoming.  The Spurs returned to the AT&T Center for the first time since Feb. 2 after going 1-7 on their rodeo road trip, the worst they have fared on their annual excursion.  San Antonio fell to eighth in the Western Conference during that stretch with 20 games remaining prior to Wednesday's outing.  Reggie Jackson scored 22 points for Detroit, which had not lost since Feb. 13 at Boston. Blake Griffin added 17 points and Andre Drummond had 10 points and 17 rebounds.
Bulls 109, Grizzlies 107 – LaVine's 30 points lead Chicago past Memphis, 109-107
Despite sitting near the bottom of the Eastern Conference, the Chicago Bulls are on a bit of a roll and closed out their best month of the season. Zach LaVine scored 12 of his 30 points in the fourth quarter and the Bulls beat the Memphis Grizzlies 109-107 on Wednesday night. The win was the fourth in five games for Chicago, and the Bulls finished February 5-5, the first time they reached .500 in a month this season. Lauri Markkanen finished with 22 points and 10 rebounds, and Otto Porter Jr. added 20 points for Chicago, which defeated Memphis 122-110 on Feb. 13, a victory that started the Bulls' success over the last half of the month.
Mavericks 110, Pacers 101 – Doncic helps Mavs beat Pacers 110-101 in final game as teen
Luka Doncic made a long 3-pointer on a pass from Jalen Brunson before getting the ball to his fellow Dallas rookie for another big bucket from behind the arc.  The first-year sensation's final game as a teenager turned into a big night for the two-time NCAA champion from Villanova as well. Doncic had 26 points and 10 rebounds, Brunson scored a season-high 24 points and the Mavericks ended a five-game losing streak with a 110-101 victory over the Indiana Pacers on Wednesday night.  Doncic, the only teenager in NBA history with multiple triple-doubles, didn't have a shot at his fifth late. But the budding star and No. 3 overall draft pick who turns 20 Thursday had two of his seven assists on a pair of key 3-pointers, one of those by Brunson for an eight-point lead with a minute to go.  Bojan Bogdanovic led the Pacers with 22 points as Indiana lost consecutive games for the first time since the last of a season-high four straight losses on Jan. 31. Indiana had won eight of 10 coming into the game.
Tonight
Minnesota Timberwolves at Indiana Pacers, 7:00 p.m.
NHL – National Hockey League
Last Night
Chicago Blackhawks 4, Anaheim Ducks 3
Blackhawks 4, Ducks 3 – Kane helps Blackhawks rally to 4-3 win over Ducks
Patrick Kane scored with 16.1 seconds remaining on an odd-man rush and the Chicago Blackhawks rallied for a 4-3 victory over the Anaheim Ducks on Wednesday night. Alex DeBrincat scored two goals, Artem Anisimov had a short-handed goal and Corey Crawford made 29 saves as the Blackhawks snapped a two-game losing streak. The Blackhawks trailed 3-2 midway through the third when DeBrincat tied it at 15:06 when Jonathan Toews made a cross-crease pass and DeBrincat beat Ryan Miller on his stick side.  The goal was DeBrincat 36th of the season and made him the fourth player in Blackhawks history to score 35 or more goals in a season at age 21 or younger. He joined Bobby Hull, Steve Larmer and Jeremy Roenick, who did it two straight seasons. Kane then got the winner when Brandon Saad found him streaking up ice for his 40th of the season.
NCAAMBB – Men's College Basketball
Tonight
Nebraska at (9) Michigan, 7:00 p.m.               106.1 & 1400 WSJM Sports 6:30
NCAAWBB – Women's College Basketball
Last Night
Michigan State 57, Penn State 48
Northern Illinois 70, Eastern Michigan 60
Central Michigan 81, Ball State 64
Toledo 73, Western Michigan 63
MLB – MLB Spring Training
Yesterday
Detroit Tigers 10, New York Yankees 4
Cincinnati Reds 11, Chicago White Sox 4
Chicago Cubs 9, Texas Rangers 5
Today
Detroit Tigers vs. Atlanta Braves at Kissimmee, Fla., 1:05 p.m.
Oakland Athletics vs. Chicago Cubs at Mesa, Ariz., 3:05 p.m.
Chicago White Sox vs. Seattle Mariners at Peoria, Ariz., 3:10 p.m.
MLB – Baseball appears headed to early labor negotiations
Major league players and management appear headed to early labor negotiations. The talks could lead to significant economic changes in the collective bargaining agreement and possibly a new deal past the current expiration of December 2021. Management backed off its desire for a pitch clock this year in a proposal to the players' association on Tuesday, putting off most on-field changes to 2020 at the earliest.
NFL – Cohen says Trump inflated his wealth in bid to buy Bills
Michael Cohen told lawmakers that Donald Trump grossly overstated his wealth before becoming president, including inflating his assets during a failed bid to buy the Buffalo Bills in 2014.  The claim made during Cohen's testimony Wednesday raises questions about whether Trump could face legal trouble if he misrepresented his worth in applying for a loan to buy the NFL team.  Experts said a criminal case against Trump appears unlikely for several reasons. But Cohen's claim could affect the court of public opinion at a time when lawmakers are discussing the possibility of impeachment. Trump was one of three known finalists to buy the Bills in the summer of 2014 following the death of franchise founder Ralph Wilson.  He lost out to NHL Buffalo Sabres owners Terry and Kim Pegula.
CFL – CFL directs Alouettes to release QB Manziel
The Johnny Manziel experiment is over.  The CFL terminated the former Heisman Trophy winner's contract with the Montreal Alouettes on Wednesday. The league also informed the eight remaining clubs that it wouldn't register a contract for Manziel if any tried to sign him.  The league said Manziel had contravened an agreement that made the Texan eligible to play in the CFL.
ECHL – ECHL Hockey
Last Night
Kalamazoo Wings 3, Toledo Walleye 2 – OT
MCCAA – Junior College Sports
Last Night
Women's Basketball
(20) Lake Michigan College 61, (11) Muskegon Community College 52
LMC wins MCCAA West Division Title
Men's Basketball
Muskegon Community College 106, Lake Michigan College 101 – OT
MHSAA – High School Sports
Last Night
Boys Basketball – Districts
Division 1 at Mattawan
Mattawan 50, Portage Northern 36
St. Joseph 52, Holland 33
St. Joseph outscored Holland 26-11 in the second half, 9-2 in the third quarter as the Bears defeated the Dutch 52-33.  The Bears got a game high 16 points from Devon Frenchko and 14 points from Ben Newland.  St. Joe improves to 9-13 on the year and will advance to face Mattawan in Friday's district title game. Anders Rasmussen had 14 points in the loss for Holland, who fall to 8-12. 
Division 2 at Lakeshore
Lakeshore 56, Coloma 52
Lakeshore survived a furious Coloma comeback and held on for a 56-52 win over the Comets.  The Lancers led by 13 after the third quarter and led by as many as 15 in the second half, but Zach Goodline led a Coloma charge that saw them tie the game late.  Goodline scored 17 of his game high 25 points in the fourth quarter in the loss.  The Lancers were led by Micah Seats who finished with 16 points. 
Benton Harbor 79, Buchanan 29
Benton Harbor advanced to the Division 2 District Championship with a 79-29 win over Buchanan.  The Tigers took control early, running out to a 22-9 lead after the first quarter.  They increased their lead to 32 points at the half and never let the Bucks back in it.  Carlos Johnson led all scorers with 29 points for the Tigers to go along with ten rebounds.  Buchanan got 11 points from Chris Young. 
Division 4 at New Buffalo (1st round at host sites)
River Valley 59, Countryside Academy 53
Matthew Schmidt scored a game high 19 points, Will Korbel had 16 and Lennon Lange had 10 points as River Valley beat Countryside Academy 59-53.  Charles Booker led Countryside with 13 points. 
New Buffalo 58, Lake Michigan Catholic 45
New Buffalo advances to Friday's District Championship game after beating Lake Michigan Catholic 58-45.  Brennan Grott had 17 points to lead the Bison, Ben O'Donnell added 16 and Kaden Parmley scored 14 in the win.  Christian Monconduit led the Lakers with 11 and Jacob Koenig score 10. 
Division 1 at Kalamazoo Loy Norrix
Coldwater 49, Battle Creek Central 48
Gull Lake 59, Kalamazoo Loy Norrix 47
Division 2 at Dowagiac
Paw Paw 57, Edwardsburg 48
Three Rivers 84, Niles 64
Division 2 at Comstock
Otsego 71, Comstock 54
Hastings 57, Plainwell 49
Division 3 at Brandywine
Hartford 73, Watervliet 53
Brandywine 88, Eau Claire 50
Division 3 at Marcellus
Centreville 39, White Pigeon 35
Cassopolis 62, Marcellus 43
Division 3 at Gobles
Bloomingdale 49, Gobles 33
Schoolcraft 60, Kalamazoo Hackett 58
Division 4 at Mendon
Kalamazoo Phoenix 64, Lawrence 43
Howardsville Christian 57, Mendon 25
Tonight
Girls Basketball
Lake Michigan Catholic at Covert, 6:00 p.m.
Michigan Lutheran at Lawrence, 7:00 p.m.
River Valley at New Buffalo, 7:30 p.m.
Buchanan at Bridgman, 7:30 p.m.
Kalamazoo Central at Niles, 5:30 p.m.
Kalamazoo Hackett at Coloma, 7:00 p.m.
Watervliet at Schoolcraft, 7:00 p.m.
Fennville at Delton-Kellogg, 7:00 p.m.
Constantine at Gobles, 7:00 p.m.
Galesburg-Augusta at Martin, 6:30 p.m.
Lawton at Saugatuck, 7:00 p.m.
Parchment at Gull Lake, 7:00 p.m.
Portage Central at Coldwater, 7:00 p.m.
Loy Norrix at GR Union, 7:00 p.m.
Battle Creek Central at Holland West Ottawa, 7:15 p.m.
Marshall at Battle Creek Lakeview, 7:00 p.m.
Kalamazoo Christian at Bloomingdale, 7:30 p.m.
Eau Claire at Centreville, 6:00 p.m.
Cassopolis at Hartford, 7:30 p.m.
Decatur at Mendon, 6:00 p.m.
Wolverine Conference Championships
Edwardsburg at Otsego, 7:00 p.m.   (1st place game)
Three Rivers at Plainwell, 7:00 p.m. (3rd place game)
Sturgis at South Haven, 7:00 p.m. (5th place game)
Vicksburg at Allegan, 7:00 p.m. (7th place game)
Dowagiac at Paw Paw, 7:00 p.m. (9th place game)