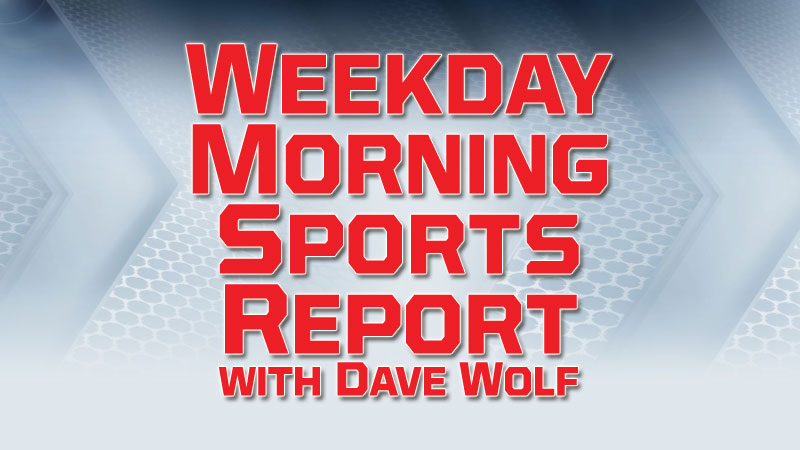 NCAAMBB – Men's College Basketball
Last Night
(10) Michigan State 71, Rutgers 60
(8) North Carolina 88, (1) Duke 72
(10) Michigan State 71, Rutgers 60 – Winston scores 28, No. 10 Michigan State beats Rutgers 71-60
Xavier Tillman got off to a shaky start, filling in for Nick Ward in the starting lineup for No. 10 Michigan State.  Tillman finished strong, scoring a career-high 19 points and grabbing 10 rebounds, and Cassius Winston had 28 points help the short-handed Spartans come back to beat Rutgers 71-60 Wednesday night.  Michigan State missed Ward and Joshua Langford on offense against defensive-minded Rutgers. Ward had hand surgery Sunday and Langford had season-ending foot surgery earlier this month, taking more than 30 points out of Izzo's lineup.  The Spartans (22-5, 13-3 Big Ten) moved a half-game ahead of No. 7 Michigan and No. 15 Purdue in the Big Ten standings. They will play against the Wolverines on the road Sunday.
(8) North Carolina 88, (1) Duke 72 – With Zion injured, No. 8 UNC routs No. 1 Duke 88-72
Zion Williamson blew out his shoe, and then No. 8 North Carolina blew out top-ranked Duke.  Luke Maye took full advantage of a freak injury to the freshman sensation, finishing with 30 points and 15 rebounds to help the Tar Heels rout Duke 88-72 on Wednesday night.  The Atlantic Coast Conference's second-leading scorer sprained his right knee during the Blue Devils' opening possession.  Williamson grabbed the knee in pain after slipping awkwardly and falling when his left Nike shoe fell apart as he planted hard while dribbling near the free throw line. The blue rubber sole ripped loose from the white shoe from the heel to the toes along the outside edge, with Williamson's foot coming all the way through the large gap.  Coach Mike Krzyzewski classified the injury as a mild sprain, but didn't know how much time Williamson will miss.  Cameron Johnson added 26 points and Garrison Brooks had 14 for the Tar Heels (21-5, 11-2).
Tonight
(7) Michigan at Minnesota, 7:00 p.m.              106.1 & 1400 WSJM Sports 6:30
NHL – National Hockey League
Last Night
Chicago Blackhawks 5, Detroit Red Wings 4 – OT
Blackhawks 5, Red Wings 4 – OT – Kane scores 2 more, Blackhawks beat Red Wings 5-4 in OT
Patrick Kane's second goal of the game, with 2:18 left in overtime, gave the Chicago Blackhawks a 5-4 victory over the Detroit Red Wings on Wednesday night. Kane extended his point streak to 19 games and helped the Blackhawks recover after blowing a 4-1 lead in the third period.  Dylan Larkin and Andreas Athanasiou scored two goals each for the Red Wings, who tied it late in the third. But Kane fired home the pass from Gustafsson in overtime, beating goalie Jonathan Bernier for his 38th goal of the season.  Artem Anisimov, Brandon Saad and Alex DeBrincat scored for Chicago in the first period. The Blackhawks have won 10 of their last 12 games, and this was the seventh time in that span that they scored at least five goals.  Chicago is now tied with Colorado for the last playoff spot in the Western Conference.
MLB – AP source: Harrison has 1-year agreement with Tigers
Free agent Josh Harrison has agreed to a one-year deal with the Detroit Tigers, according to a person familiar with the negotiations.  The person spoke on condition of anonymity Wednesday because the deal was still subject to a successful physical.  The 31-year-old Harrison spent his first eight major league seasons with the Pittsburgh Pirates. He's played second base, third base, shortstop and in the outfield.  Harrison did not have a great 2018 at the plate, hitting .250 with eight home runs and 37 RBIs. He missed time early in the season with a hand injury and ended up playing just 97 games.  The Tigers could end up replicating Pittsburgh's up-the-middle-combination of Harrison and shortstop Jordy Mercer, who signed with Detroit earlier in the offseason .  Harrison hit a career-high 16 home runs in 2017, and he batted .315 in 2014, but he's never played more than 143 games in a season. If he plays well for Detroit, the rebuilding Tigers may be able to trade him for a prospect or two.
NCAAWBB – Women's College Basketball
Last Night
Kent State 56, Western Michigan 52
Central Michigan 92, Bowling Green 54
Eastern Michigan 67, Akron 60
Tonight
Ohio State at Michigan State, 6:00 p.m.
Rutgers at Michigan, 7:00 p.m.
Duke at (5) Notre Dame, 7:00 p.m.
Nassar – 2 Michigan State trainers face complaints in Nassar case
Two Michigan State University athletic trainers face administrative complaints alleging they lied to investigators in the Larry Nassar sex abuse case.  State officials say the complaints involve the trainer licenses of Destiny Teachnor-Hauk and Lianna Hadden.  The complaints state students informed both about discomfort during treatments by Nassar.  Licensing officials say Teachnor-Hauk and Hadden denied being told that by students.
AHL – American Hockey League
Tonight
Rockford 3, Grand Rapids 2 – OT
ECHL – ECHL Hockey
Tonight
Cincinnati 5, Kalamazoo 1
Toledo 4, Kansas City 3
MCCAA – Junior College Sports
Tonight
Women's Basketball
Lake Michigan College 62, Grand Rapids Community College 45
Lake Michigan College remained in a first place tie for first place in the MCCAA Western Conference with a 62-45 win over Grand Rapids.  Leading by just three at the half, the Red Hawks outscored the Raiders 18-9 in the third quarter to start pulling away.  Jayla Bibbs led LMC with 16 points.  With the win, the Rad Hawks improve to 21-5 on the season and 13-2 in the conference and remain tied with Muskegon atop the standings.
Men's Basketball
Grand Rapids Community College 94, Lake Michigan College 69
Sammie Ryans poured in 31 points to lead Grand Rapids to a 94-69 win over Lake Michigan College.  The Raiders led by just one at the half, but they came out and hit 11 three pointers after the break, including six from Ryans, who ended with eight threes on the night.  The Red Hawks got 13 points from Sheddrick Porter and 12 from Tyler Voth.  With the win, Grand Rapids remains atop the MCCAA West standings as they improve to 13-2 in the conference.
MHSAA – High School Sports
Last Night
Boys Basketball
Edwardsburg 38, Niles 37
Brandywine 77, River Valley 54
Cassopolis 77, White Pigeon 34
Hartford 63, Eau Claire 31
Coloma 61, Schoolcraft 48
Mattawan 64, Battle Creek Lakeview 39
Girls Basketball
Gobles 65, Berrien Springs 28
Battle Creek Central 46, Harper Creek 36
Battle Creek Lakeview 54, Mattawan 28
Brandywine 60, River Valley 36
Hartford 52, Eau Claire 3
White Pigeon 43, Cassopolis 33
Schoolcraft 44, Coloma 24
Martin 57, Delton Kellogg 53 – 2OT
Tonight
Boys Basketball
Wolverine Conference Crossovers
Otsego at Sturgis, 7:00 p.m.                     Championship Game
South Haven at Dowagiac, 7:00 p.m.           3rd place game
Plainwell at Edwardsburg, 7:15 p.m.          5th place game
Paw Paw at Vicksburg, 7:15 p.m.                7th place game
Allegan at Three Rivers, 7:00 p.m.             9th place game
Other Boys Basketball
Michigan Lutheran at New Buffalo, 7:00 p.m.
Bridgman at Comstock, 7:30 p.m.
Bangor at Marcellus, 7:30 p.m.
Girls Basketball
Buchanan at Berrien Springs, 7:00 p.m.
Bridgman at Comstock, 6:00 p.m.
New Buffalo at Eau Claire, 6:00 p.m.
Lawrence at Lake Michigan Catholic, 7:30 p.m.