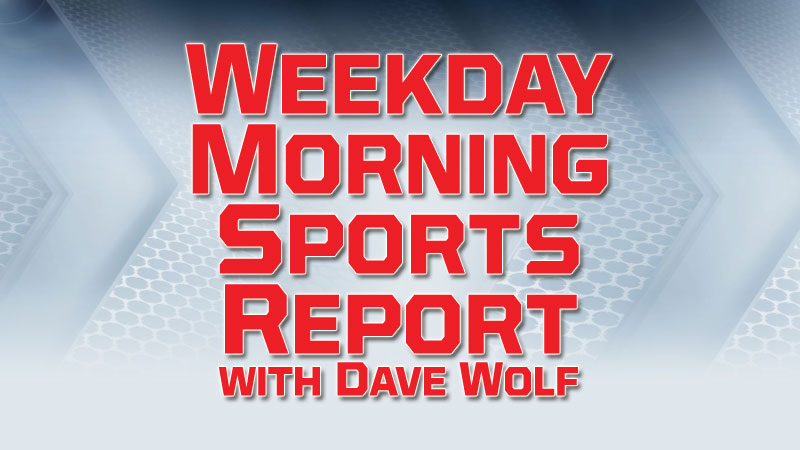 NFL – National Football League – Week 14
Tonight
Dallas Cowboys at Chicago Bears, 8:20 p.m.            106.1 & 1400 WSJM Sports 8:00
NFL – Bears/Cowboys Preview
The Dallas Cowboys have lost six of nine since a 3-0 start, and all star quarterback Dak Prescott cares about is finding a way to win consistently again. They will try to get headed back in the right direction when they visit the Chicago Bears on Thursday night in a matchup between disappointing 6-6 teams that made the playoffs last season. The Cowboys came into the season with high expectations after winning the NFC East, and they looked like they were ready to deliver in the early going. Dallas averaged 32 points and 481 yards in its first 3-0 start since 2008, winning each of those games by at least 10. But in recent weeks, the team with the NFL's leading passer and No. 1 offense is having trouble scoring.
NFL – Panthers QB Newton to have surgery on foot next week
Panthers quarterback Cam Newton will have surgery on his injured left foot next week. Newton suffered a Lisfranc injury in the preseason and started two games in the regular season before being placed on injured reserve. Interim coach Perry Fewell said he had no other details about the procedure or how long it will take for Newton to recover. Carolina must make a decision on Newton's future after the season. Newton will cost $21.2 million under the salary cap next season, but the team can save $19 million by trading or releasing him.
NFL – Colts claim kicker off waivers amid Vinatieri's struggles
The Indianapolis Colts have claimed kicker Chase McLaughlin off waivers with longtime kicker Adam Vinatieri struggling. The rookie has played in seven games this season with the Los Angeles Chargers and San Francisco 49ers. The 46-year-old Vinatieri has missed eight field goals and six extra points this season. He missed three field goals last weekend and had two blocked. The second was returned for the decisive touchdown in a 31-17 loss to division rival Tennessee. Indy waived tight end Matt Lengel to make room for McLaughlin.
NBA – National Basketball Association
Last Night
Milwaukee Bucks 127, Detroit Pistons 103
Indiana Pacers 107, Oklahoma City Thunder 100
Chicago Bulls 106, Memphis Grizzlies 99
Bucks 127, Pistons 103 – Bucks' winning streak at 13 after 127-103 rout of Pistons
Giannis Antetokounmpo scored 35 points to lift the Milwaukee Bucks to their 13th consecutive victory, 127-103 over the Detroit Pistons. The last time the Bucks had a longer winning streak than this was when they won 16 in a row spanning the end of the 1972-73 season and the beginning of 1973-74. They also had a 13-game run shortly after that 16-game streak ended. Milwaukee had won its previous two games by 41 and 44 points. The Pistons had won their previous two by 34 and 33. This one wasn't close either.  Andre Drummond led Detroit with 23 points and 14 rebounds.
Pacers 107, Thunder 100 – T.J. Warren scores 24 points to help Pacers beat Thunder
T.J. Warren scored 24 points to help the Indiana Pacers beat the Oklahoma City Thunder 107-100. Domantas Sabonis added 17 points and 13 rebounds for the Pacers. Indiana has won seven of eight. Steven Adams scored 20 points on 8-for-8 shooting and Danilo Gallinari and Dennis Schroder each added 18 points for the Thunder. Indiana led 103-100 in the final minute of the fourth quarter and Oklahoma City had a chance to tie. Terrance Ferguson missed a 3-pointer from the corner. Indiana's Warren made two free throws with 13.2 seconds remaining to put Indiana in control for good.
Bulls 106, Grizzlies 99 – Bulls hang on to beat Grizzlies 106-99
Zach LaVine scored 25 points, Wendell Carter Jr. had 16 points and 13 rebounds, and the Chicago Bulls hung on for a 106-99 victory over the short-handed Memphis Grizzlies after nearly losing a 22-point lead. Lauri Markkanen added 15 points as the Bulls won their second straight. Jonas Valanciunas had 32 points and 13 rebounds, and Jaren Jackson Jr. and Jae Crowder each scored 15 points for Memphis, which has dropped eight of nine.
NCAAMBB – Men's College Basketball
Last Night
(3) Maryland 72, Notre Dame 51
(3) Maryland 72, Notre Dame 51 – Jalen Smith's double-double helps Maryland rout Notre Dame
Jalen Smith had 15 points and a career-high 16 rebounds as No. 3 Maryland cruised to a 72-51 victory over Notre Dame in the ACC/Big Ten Challenge. Eric Ayala scored 14 points and Aaron Wiggins added 11 for the Terrapins, who are 9-0 for their best start since winning 10 in a row to open the 1998-99 season. John Mooney had 17 points and 12 rebounds for Notre Dame.
NHL – National Hockey League
Tonight
Chicago Blackhawks at Boston Bruins, 7:00 p.m.
NCAAWBB – Women's College Basketball
Last Night
Minnesota 75, Notre Dame 67
Tonight
Iona at Central Michigan, 7:00 p.m.
(19) Michigan State at (8) Florida State, 8:00 p.m.
Syracuse at (24) Michigan, 9:00 p.m.
NCAAFB – CMU Football/Basketball broadcaster dies
The voice of Central Michigan University football and basketball Don Chiodo has died.    According to the Detroit News, Chiodo was killed in a car wreck on M-46 to the west of Saginaw when his car collided with a semi.  Chiodo has been a part of the CMU football radio broadcasts in 1996-99, and again in 2009 when he was the pregame and halftime host.  Chiodo was preparing to broadcast the MAC Championship game Saturday at Ford Field between Central Michigan and Miami-Ohio.  He took over play by play duties in 2010. He had a wife Kimberley, and two daughters.  He was 54 years old.   
AHL – American Hockey League
Last Night
Chicago Wolves 5, Grand Rapids Griffins 2
NBAGL – NBA "G" League
Last Night
South Bay Lakers 129, Grand Rapids Drive 122
MHSAA – High School Athletics
Last Night
Girls Basketball
Decatur 54, Lawton 27
Kalamazoo Christian 59, Parchment 17
Tonight
Girls Basketball
Paw Paw at Dowagiac, 7:15 p.m.
Eau Claire at Watervliet, 7:00 p.m.
Union City at Mendon, 7:00 p.m.
MHSAA – Mattawan football coach steps down
Another football coach in the SMAC has stepped down.  Ryan Brown, who has spent the last 5 years at Mattawan has resigned.   Brown went 24-24 during his tenure, 5-5 during each of the last two seasons and has made the playoffs for three straight years.   Brown made his decision known via a post on the Mattawan Football team Facebook page.