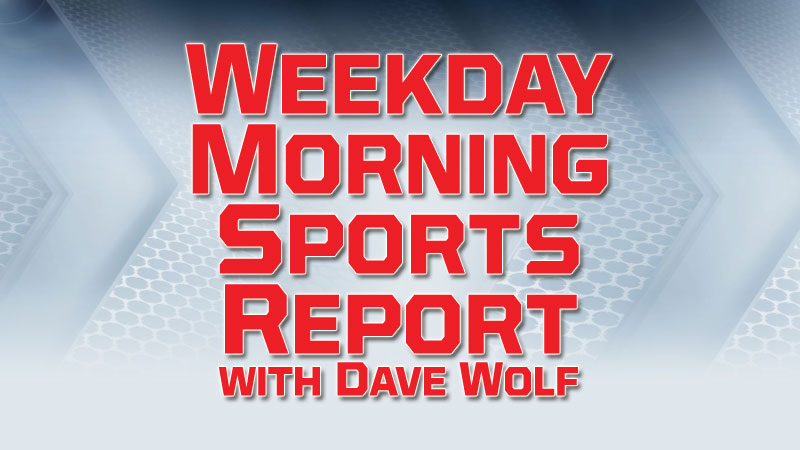 MLB – 2019 World Series – (Best of 7)
Last Night
Washington Nationals 6, Houston Astros 2                                           (WSH wins 4-3)
Nationals 6, Astros 2 – Nationals top Astros in Game 7 to win 1st World Series title
The Washington Nationals have their first World Series title after scoring six times over the last three innings of a Game 7 victory over the Astros in Houston, 6-2. Astros pitcher Zack Greinke was working on a one-hitter and a 2-0 lead until Anthony Rendon launched a solo homer with one out in the seventh, two batters before Howie Kendrick launched a go-ahead, two-run blast off loser Will Harris. Winning pitcher Patrick Corbin worked three shutout innings of two-hit relief after Max Scherzer was reached for seven hits and four walks but just two runs over five frames.  Nationals pitcher Stephen Strasburg was named the World Series MVP after going 2-0 with a 2.51 ERA against Houston. Strasburg won Game 2 in Houston and came within two outs of a complete game on Tuesday, allowing two runs and five hits as the Nats forced a seventh game. He was outstanding during the entire postseason, recording a 5-0 record with a 1.98 earned run average and 47 strikeouts in 36 1/3 innings.
NBA – National Basketball Association
Last Night
Toronto Raptors 125, Detroit Pistons 113
Cleveland Cavaliers 117, Chicago Bulls 111
Indiana Pacers 118, Brooklyn Nets 108
Raptors 125, Pistons 113 – Siakam scores 19 of 30 in 3rd, Raptors beat Pistons 125-113
Pascal Siakam scored 30 points, including 19 in the third quarter, and Fred VanVleet had 13 points and 11 assists as the Toronto Raptors beat the Detroit Pistons 125-113 on Wednesday night for their fourth victory in five games to start the season.  Siakam made eight of 12 shots in the third, including three of four from 3-point range, as the defending NBA champions outscored Detroit 37-27 to take a 101-85 lead into the fourth.  Kyle Lowry scored 20 points, Serge Ibaka and Norman Powell each had 19 and OG Anonuby added 13 for the Raptors. Toronto shot 59% from the field (51 for 86), its best mark of the season. Siakam finished 13 of 21, Ibaka went 9 for 15 and Powell was 7 for 10.  Andre Drummond had 21 points and 22 rebounds for the Pistons, who have lost three of four. Derrick Rose added 16 points and 10 assists.
Cavaliers 117, Bulls 111 – Love, Thompson lead Cavaliers past Bulls 117-111
Kevin Love had 17 points and 20 rebounds, Tristan Thompson scored 23 points and the Cleveland Cavaliers defeated the Chicago Bulls 117-111 on Wednesday night.  Love's basket on a goaltending call on Lauri Markkanen gave Cleveland a 91-90 lead early in the tightly played fourth quarter. His jumper from the left wing put the Cavaliers ahead 110-106 with just under a minute to play. Collin Sexton, who sat most of the third quarter because of foul trouble, scored 10 points in the final eight minutes, including a dunk over Chicago center Wendell Carter Jr. following an assist from Love on Cleveland's next possession.  Markkanen and Zach LaVine each scored 16 points for Chicago, which has lost three straight. Carter and Otto Porter Jr. added 15 apiece.
Pacers 118, Nets 108 – Pacers beat Nets 118-108 for first victory of season
Domantas Sabonis scored 29 points, Jeremy Lamb added 25 and the Indiana Pacers beat the Brooklyn Nets 118-108 on Wednesday night for their first victory on five games this season.  Malcolm Brogdon added 21 points and 13 assists for Indiana.  Kyrie Irving led Brooklyn with 28 points, Spencer Dinwiddie had 20 and Caris LeVert 15. The Nets have lost two in a row to fall to 1-3.  The Pacers took their largest lead at 112-96 on Brogdan's 3-pointer with 4:43 remaining. Indiana took a 90-83 lead into the fourth quarter, with Sabonis and Lamb each scoring seven points in the third.
NBA – Warriors star Stephen Curry breaks left hand on hard fall
Stephen Curry broke his left wrist on a hard fall during  the third quarter of the Golden State Warriors' third loss in four games, 121-110 against the Phoenix Suns. The two-time MVP drove to his left with Kelly Oubre Jr. and Aron Baynes guarding nearby. Curry leapt with the ball then came down head first landing awkwardly on his hands to brace himself from the court, with Baynes crashing onto Curry's left hand.
NFL – National Football League – Week 9
Tonight
San Francisco 49ers at Arizona Cardinals, 8:20 p.m.                   106.1 & 1400 WSJM Sports 8:00
NFL – Lions sign cornerback Michael Jackson, adding needed depth
The Detroit Lions have signed cornerback Michael Jackson, adding depth at the position while Darius Slay is slowed by an injury.  Detroit signed Jackson off the Dallas Cowboys' practice squad and released running Paul Perkins on Wednesday. Dallas drafted Jackson in the fifth round this year out of Miami.  Slay was limited on Wednesday in practice with a hamstring injury that kept him out of Detroit's previous game, a win over the New York Giants.  The Lions (3-3-1) play at Oakland (3-4) on Sunday.
NCAAFB – Tagovailoa returns to practice, Forristall out 6 weeks
Alabama quarterback Tua Tagovailoa (TOO'-ah tuhng-ah-vy-LOH'-ah) has returned to practice on a limited basis following a sprained right ankle, but tight end Miller Forristall could be out for the next six weeks. Tagovailoa has missed one game since injuring the ankle in the Crimson Tide's 35-14 win over Tennessee on Oct. 19. He has completed 74.7% of his passes for 2,166 yards, 27 touchdowns and two interceptions this season. Coach Nick Saban says Forristall got hit in the throat in the Arkansas game and had surgery to repair an injury to his voice box. Second-ranked Alabama is off this week before playing No. 1 LSU on Nov. 9.
NCAAWBB – Women's College Basketball Exhibition
Last Night
(25) Michigan 97, Northwood 46
(17) Michigan State 85, Ferris State 45
NCAAWBB – Oregon women are No. 1 for first time in AP Top 25 poll
Oregon is No. 1 for the first time in school history while Tennessee's streak of 42 straight appearances in The Associated Press preseason Top 25 is over. The Ducks, led by sensational guard Sabrina Ionescu, garnered 25 of the 28 first-place votes from the national media panel to earn the top ranking in the poll released Wednesday. With many players back from last season's team that reached the Final Four, expectations are high for coach Kelly Graves and his team. No. 2 Baylor, the defending national champion, received the other three first-place votes. Stanford, Maryland and UConn round out the top five. The Huskies have been in the top five for 239 consecutive weeks, since January 2007.  Texas A&M is No. 6 and Oregon State, South Carolina, Louisville and Mississippi State complete the top 10.  Tennessee had been in every preseason Top 25 since 1977, the second year of the poll. The Lady Vols, who saw their remarkable run of 565 weeks ranked in the poll end in 2016, fell out of the rankings Jan. 14 last season and didn't return to the Top 25. They changed coaches in the spring, bringing back former star Kellie Harper to coach the team.
AP Women's Top 25
1. Oregon (25)
2. Baylor (3)
3. Stanford
4. Maryland
5. UConn
6. Texas A&M
7. Oregon State
8. South Carolina
9. Louisville
10. Mississippi State
11. UCLA
12. Florida State
13. Kentucky
14. NC State
15. Texas
16. Notre Dame
17. Michigan State
T18. DePaul
T18. Miami
20. Arizona State
21. Syracuse
22. Arkansas
23. Minnesota
24. Indiana
25. Michigan
AHL – American Hockey League
Last Night
Iowa Wild 4, Grand Rapids Griffins 3 – OT
Chicago Wolves 3, Tucson Roadrunners 0
MHSAA – High School Athletics
Last Night
Boys Soccer-Semifinals
Division 2 at Holland High School
G. R. Forest Hills Northern 1, Mattawan 0
Girls Volleyball
Lake Michigan Catholic 3, Cassopolis 1
Dowagiac 3, Coloma 1
Tonight
Girls Volleyball
South Haven, Allegan, Grand Rapids Covenant Christian at Saugatuck Quad, 4:30 p.m.
HAPPY HALLOWEEN