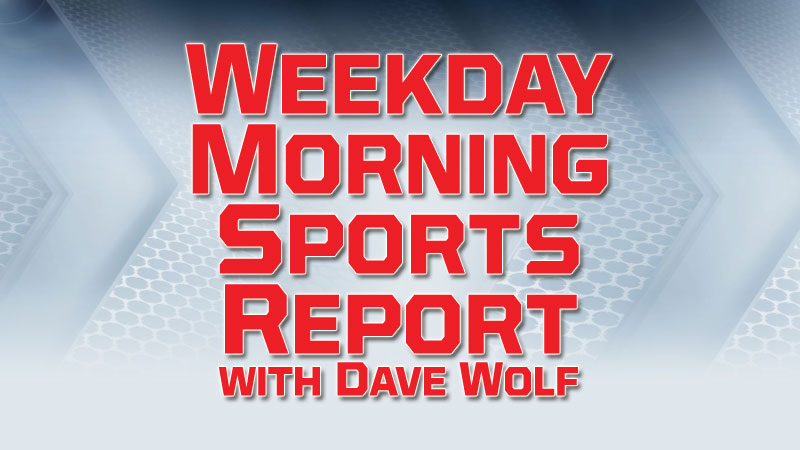 MLB – Major League Baseball – Wild Card
Last Night
American League Wild Card
Tampa Bay Rays 5, Oakland A's 1
Rays 5, A's 1 – Rays win wild-card game
The Tampa Bay Rays are going to the American League Division Series after taking care of the Oakland Athletics in the wild-card game.Yandy Diaz homered twice and Avisail Garcia unloaded a two-run shot as the Rays downed the A's, 5-1 in Oakland. Diaz became the third player to homer twice in a wild-card game, leading off the contest with a blast and adding a solo shot in his next at-bat. In between, Garcia delivered a two-run homer off Sean Manaea, who was tagged for all three homers and four runs in just two-plus innings. Charlie Morton picked up the win by limiting the A's to an unearned run and five hits over five innings. Oakland's run came on Ramon Laureano's sacrifice fly in the third following a three-base throwing error by infielder Michael Brosseau. Brosseau had just moved from second the third base at the start of the inning. The outcome sends the Rays to Houston to take on the Astros, who finished with a major league-leading 107 wins during the regular season. The ALDS begins on Friday. The Athletics have lost nine straight winner-take-all games since 2000, going 1-15 with a chance to advance to the next round.
Tonight
Division Series
St. Louis Cardinals at Atlanta Braves, 5:02 p.m.
Washington Nationals at Los Angeles Dodgers, 8:37 p.m.
NFL – National Football League – Week 5
Tonight
Los Angeles Rams at Seattle Seahawks, 8:20 p.m.     106.1 & 1400 WSJM Sports 8:00
NFL – Smith to play Sunday in London
Bears linebacker Roquan Smith says he plans to play against the Raiders on Sunday. Smith missed the Bears' 16-6 victory over the Vikings for what coach Matt Nagy had termed a "personal issue," His status had been uncertain on Monday.
NFL – New trial requested in ex-Chicago Bear girlfriend's death
An attorney for a woman convicted of murder in the 2007 shooting death of ex-Chicago Bear Shaun Gayle's pregnant girlfriend is asking for a new trial or an evidentiary hearing because he contends the woman falsely confessed out of fear that police would charge her teenage son in the slaying. The Chicago Tribune reports that attorney Jed Stone on Tuesday filed a petition in Lake County that contends there is also other evidence that helps prove Marni Yang didn't shoot Rhoni Reuter. Yang was convicted after a trial in which prosecutors argued that she killed the woman she perceived as rival for the Gayle's affections. They played for jurors a taped conversation in which Yang told a friend she shot Reuter. Yang is serving two life sentences in state prison.
NCAAMBB – Michigan State's Winston earns preseason Big Ten honors
Michigan State guard Cassius Winston is the unanimous pick for Big Ten Preseason Player of the Year. The vote by media announced Wednesday was hardly a surprise considering Winston was selected Big Ten Player of the Year last season. He averaged 18.8 points and 7.5 assists as a junior while leading the Spartans to the Big Ten regular-season and tournament championships and the Final Four. Maryland's Anthony Cowan Jr. and Ohio State's Kaleb Wesson were unanimous picks for the preseason all-conference team along with Winston. Illinois' Ayo Dosunmu, Iowa's Joe Wieskamp, Maryland's Jalen Smith, Michigan's Zavier Simpson, Michigan State's Xavier Tillman, Penn State's Lamar Stevens and Purdue's Nojel Eastern were also selected.


MCCAA – Junior College Athletics
Tonight
Women's Volleyball
Ancilla College at Lake Michigan College, 6:30 p.m.
MHSAA – High School Athletics
Last Night
Boys Soccer
Michigan Lutheran 5, Lake Michigan Catholic 0
Watervliet 4, Coloma 0
Allegan 4, South Haven 1
Paw Paw 4, Dowagiac 2
Edwardsburg 3, Sturgis 1
Otsego 1, Plainwell 0
Three Rivers 1, Vicksburg 1 – TIE
Bridgman 2, Brandywine 1
Berrien Springs 5, Comstock 0
Parchment 5, Buchanan 1
Bloomingdale 5, Bangor 0
Cassopolis 8, Marcellus 0
Hartford 8, Eau Claire 0
Saugatuck 4, Lawton 2
Delton-Kellogg 3, Schoolcraft 0
Girls Volleyball
Portage Northern 3, St. Joseph 0
Portage Central 3, Lakeshore 2
Mattawan 3, Niles 0
Lake Michigan Catholic 3, Lawrence 0
Michigan Lutheran 3, Countryside 0
New Buffalo 3, Covert 0
Parchment 3, Buchanan 1
Saugatuck 3, Holland Black River 0
Bridgman 3, Brandywine 1
Girls Swimming and Diving
Portage Northern 111, St. Joseph 72
Tonight
Boys Soccer
SMAC Tournament
Mattawan at St. Joseph, 5:30 p.m.
Battle Creek Lakeview at Gull Lake, 6:30 p.m.
Lakeshore at Portage Central, 5:30 p.m.
Portage Northern at Kalamazoo Central, 6:00 p.m.
Battle Creek Central at Niles, 5:30 p.m.
Kalamazoo Hackett at Kalamazoo Loy Norrix, 5:00


Other games
Hartford at Paw Paw, 6:00 p.m.
Fennville at South Haven, 5:00 p.m.
Constantine at Buchanan, 5:00 p.m.
Mich. Lutheran at Byron Center Zion Chr, 5:00 p.m.
Comstock at Coloma, 5:00 p.m.
Lawrence at Howardsville Christian, 5:00 p.m.
Bridgman at New Buffalo, 5:00 p.m.
Kalamazoo Lakeside at Marcellus, 5:00 p.m.
Girls Volleyball
Three Rivers at South Haven, 6:15 p.m.
Plainwell at Edwardsburg, 6:00 p.m.
Dowagiac at Otsego, 6:00 p.m.
Paw Paw at Sturgis, 6:00 p.m.
Allegan at Vicksburg, 6:00 p.m.
Brandywine at Watervliet, 6:00 p.m.
White Pigeon at Cassopolis, 7:00 p.m.
Marcellus at Centreville, 7:00 p.m.
Bangor at Decatur, 7:00 p.m.
Bloomingdale at Eau Claire, 7:00 p.m.
Hartford at Mendon, 7:00 p.m.
Lawton at Gobles, 6:30 p.m.
River Valley at Benton Harbor, 5:30 p.m.