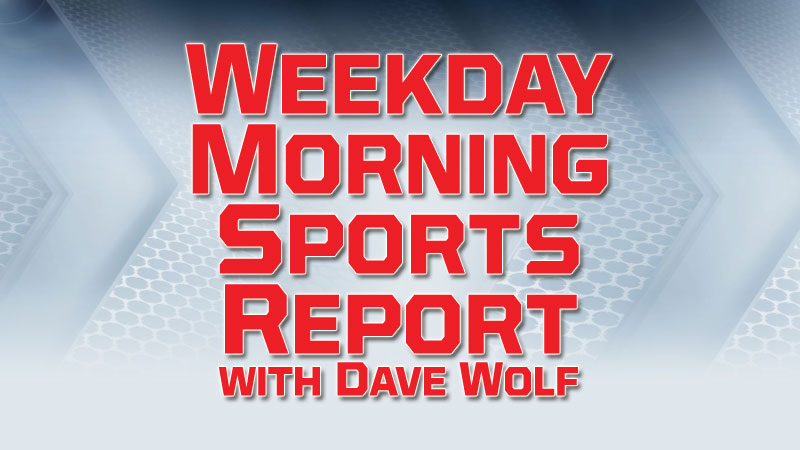 MLB – 2019 World Series – (Best of 7)
Last Night
Washington Nationals 12, Houston Astros 3                                         (WAS leads 2-0)
Nationals 12, Astros 3 – Nats dominate Astros, take 2-0 World Series lead
Strong pitching and a tsunami of late-inning offense have allowed the Washington Nationals to head home with a two-games-to-none lead in the World Series against the Houston Astros.  The Nats erupted for 10 runs over their last three at-bats and rolled to a 12-3 rout of the Astros. Kurt Suzuki's solo homer broke a 2-2 tie and ignited the Nationals' six-run seventh off losing pitcher Justin Verlander and Ryan Pressly.  Adrubal (as-DROO'-bul) Cabrera and Ryan Zimmerman followed with two-run singles to give Washington a six-run cushion, and the lead continued to grow with Adam Eaton's two-run blast in the eighth. Cabrera capped his three-RBI night with a run-scoring single later in the eighth, and Michael A. Taylor went deep for a solo shot in the ninth.  Anthony Rendon doubled home a pair just three batters into the game to put Washington ahead. The Astros immediately responded as Alex Bregman ended a 3-for-22 skid with a two-run blast in the bottom of the first off winning pitcher Stephen Strasburg.Verlander falls to 0-5 lifetime in World Series games.  Game 3 is Friday night when Aníbal Sánchez opposes Houston's Zack Greinke.
MLB – MLB to look into umpire tweet referencing gun, Trump critics
Commissioner Rob Manfred says Major League Baseball will look into a politicized tweet by umpire Rob Drake that referenced a rifle and criticism of President Donald Trump.  Drake posted this message to Twitter on Tuesday: "I will be buying an AR-15 tomorrow, because if you impeach MY PRESIDENT this way, YOU WILL HAVE ANOTHER CIVAL WAR!!! #MAGA2020"  The tweet has since been deleted.  Manfred spoke at Minute Maid Park on Wednesday night before Game 2 of the World Series between the Houston Astros and Washington Nationals.  Drake, 50, has worked spring training or regular-season major league games since 1999 and joined the big league staff in 2010. Drake was not assigned to work the postseason this year.
NBA – National Basketball Association – Regular Season Openers
Last Night
Detroit Pistons 119, Indiana Pacers 110
Charlotte Hornets 126, Chicago Bulls 125
Pistons 119, Pacers 110 – Andre Drummond helps Pistons beat Pacers in opener
Andre Drummond matched his career high with 32 points and had 23 rebounds, and Luke Kennard made three 3-pointers in the final six minutes to help the Detroit Pistons pull away for a season-opening 119-110 victory over the Indiana Pacers on Wednesday night.  Drummond fell one rebound short of his career best. Kennard scored 30 points, a career best, and matched his career high with six 3s.  Domantas Sabonis finished with 27 points and 13 rebounds for Indiana, and Myles Turner added 25 points. Malcolm Brogdon had 22 in his Pacers debut.
Hornets 126, Bulls 125 – Hornets rookie Washington nets 27 in 126-125 win over Bulls
Rookie PJ Washington erupted for 27 points on seven 3-pointers, and the Charlotte Hornets opened the post-Kemba Walker era with a thrilling come-from-behind 126-125 win over the Chicago Bulls on Wednesday night.  The Hornets made 23 3-pointers, the most in franchise history in a regulation game. Their record is 24, but that came in a double-overtime game.  Devonte Graham was a difference-maker off the bench with 23 points on 6-of-7 3-point shooting to go along with eight assists, while Marvin Williams had 17 points on five 3s.  Together, Washington, Graham and Williams were 18 of 25 from 3-point range, offsetting the Bulls' 78 points in the paint.  Lauri Markkanen led the Bulls with 35 points and 17 rebounds. Chicago also got a strong game from their top draft pick Coby White, who had 17 points and seven assists in his NBA debut in his home state.
Tonight
Atlanta Hawks at Detroit Pistons, 7:00 p.m.
NFL – National Football League – Week 8
Tonight
Washington Redskins at Minnesota Vikings, 8:20 p.m.                  106.1 & 1400 WSJM Sports 8:00
NFL – Lions sign Paul Perkins after putting Kerryon Johnson on IR
The Detroit Lions have signed running back Paul Perkins, adding much-needed depth at the position.  Detroit made the move Wednesday, a day after putting running back Kerryon Johnson on injured reserve with a knee injury.  The Lions released Perkins last week after being awarded running back Tra Carson via waivers from Green Bay.  Perkins played for Detroit on special teams in its loss against the Packers earlier this month. The New York Giants drafted Perkins in the fifth round three years ago and he has 546 yards rushing and 208 yards receiving in his career.  The Lions (2-3-1) host the Giants (2-5) on Sunday.  Detroit will likely rotate running backs Ty Johnson and J.D. McKissic against New York.
NHL – National Hockey League
Last Night
Ottawa Senators 5, Detroit Red Wings 2
Senators 5, Red Wings 2 – Anthony Duclair scores twice, Senators beat Red Wings 5-2
Anthony Duclair scored twice and the Ottawa Senators beat Detroit 5-2 on Wednesday night to snap a four-game skid and extend the Red Wings' losing streak to six.  Chris Tierney, Mark Borowiecki and Jean-Gabriel Pageau also scored to help the Senators improve to 2-6-1. Anders Nilsson made 34 saves for his first victory of the season.  Darren Helm and Tyler Bertuzzi scored for Detroit, and Jonathan Bernier stopped 33 shots. The Red Wings are 3-7-0.  After Detroit scored twice in a 1:40 span early in the second period to take a 2-1 lead, Borowiecki tied it at 3:15 and Pageau made it a two-goal game with a short-handed goal at 5:27. Duclair scored late in the second and added an empty-netter in the third. 
Tonight
Philadelphia Flyers at Chicago Blackhawks, 8:30 p.m.
NHL – Hawks put Murphy on IR
The Chicago Blackhawks have placed defenseman Connor Murphy on long-term injured reserve.  Murphy hurt his groin Tuesday night in a 2-1 shootout loss to the Vegas Golden Knights. He has no points in six games this season.  The Blackhawks also recalled defenseman Dennis Gilbert from the minors Wednesday. Gilbert, a third-round pick in the 2015 draft, played in Chicago's season-opening loss to Philadelphia on Oct. 4.
NCAAFB – Harbaugh tells parents he's staying put
Michigan coach Jim Harbaugh has sent an email to parents of players on his team, refuting a report saying representatives are working on his departure from the school.  In an email, a copy of which was obtained by The Associated Press, Harbaugh says the idea that he's looking to leave his alma mater is not true. He says it happens every year by unspecified "enemies" to disrupt the program and impact recruiting.  The person who shared the email did so on condition of anonymity because it was intended only for players' parents.  Harbaugh, who is 43-16 with the Wolverines, is in the fifth year of a seven-year contract
NCAAFB – Sooner Schooner parked for season
The University of Oklahoma says the "Sooner Schooner" will not run the rest of the season after it tipped over during a home game against West Virginia. The Schooner will be repaired and used for viewing purposes but not run. A new Schooner is under construction and should be ready to run its customary loop on the field for the Spring Game in 2020.  The mishap came after a second-quarter touchdown during Oklahoma's 52-14 win Saturday. School officials says there were no injuries to the three student spirit group members riding the wagon or the horses that pull it.
Golf – PGA – Woods shoots 64 and tied for lead in Japan
Tiger Woods was in strong early-season form after a slow start with a 6-under 64 and was tied for the first-round lead at the Zozo Championship, the PGA Tour's first tournament in Japan.  Woods was tied with Gary Woodland, with local favorite Hideki Matsuyama one stroke behind.  Teeing off the from the 10th hole, Woods got off to a shaky start on Thursday with three straight bogeys at the par-70 Accordia Golf Narashino Country Club.  Woods is making his first start in his 23rd season on the PGA Tour, needing one victory to reach 82 wins and tie the career record held by Sam Snead. He had arthroscopic surgery on his left knee two months ago — his fifth on the same problem spot.  Woods last played in an official tournament in Japan in 2006 at the Dunlop Phoenix, where he lost in a playoff to Padraig Harrington. He won the Dunlop Phoenix the two previous years.  Organizers said there were over 20,000 fans in attendance on the opening day.
USWNT – Morgan, Carrasco announce they're expecting baby
U.S. national soccer team star Alex Morgan and husband Servando Carrasco are expecting their first child.  Morgan and Carrasco, who is a midfielder for the LA Galaxy, made the announcement Wednesday on social media.  They posed with a sign that read: "Adding 1 more to the Fam … April 2020 Baby Girl."  Morgan, who was on the U.S. team that won the World Cup this summer in France, added in a Twitter post: "We are already in love and we haven't even met her yet. Newest member of the Carrasco family, coming soon."  Morgan's season with the Orlando Pride in the National Women's Soccer League was cut short by a knee injury. She and Carrasco met at the University of California, where both played soccer. They were married on New Year's Eve in 2014.
AHL – American Hockey League
Last Night
Chicago Wolves 3, Texas Stars 2
Grand Rapids Griffins 3, Milwaukee Admirals 0
ECHL – ECHL Hockey
Last Night
Kalamazoo Wings 6, Fort Wayne Komets 4
MHSAA – High School Athletics
Last Night
Girls Volleyball
Niles 3, Battle Creek Central 0
Michigan Lutheran 3, River Valley 0
Countryside Academy 3, Covert 0
Boys Soccer – Regional Semis
Division 4 at Portage Northern
Kalamazoo Hackett 7, Kalamazoo Christian
Tonight
Girls Volleyball
Lake Michigan Catholic at Howardsville Chr., 6:00 p.m.
Edwardsburg at Paw Paw, 6:00 p.m.
South Haven at Dowagiac, 6:00 p.m.
Vicksburg at Otsego, 6:00 p.m.
Three Rivers at Allegan, 6:00 p.m.
Sturgis at Plainwell, 6:00 p.m.
Mendon at Comstock, 6:00 p.m.
Boys Soccer – Regional Championship
Division 2 at Eaton Rapids
Mattawan vs. Middleville-Thornapple Kellogg, 6:00 p.m.