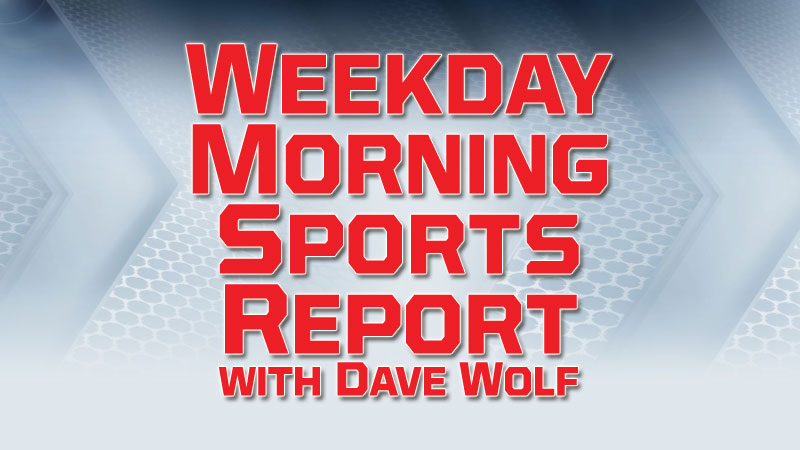 NCAAMBB – NCAA Tournament – Round 1
Yesterday
East Regional
#1 Duke 76, #9 UCF 76
#4 Virginia Tech 67, #12 Liberty 58
Midwest Regional
#1 North Carolina 81, #9 Washington 59
#3 Houston 74, #11 Ohio State 59
West Regional
#3 Texas Tech 78, #6 Buffalo 58
South Regional
#1 Virginia 63, #9 Oklahoma 51
#2 Tennessee 83, #10 Iowa 77 – OT
#12 Oregon 73, #12 UC-Irvine 54
Sunday's Highlight's
Top seed Duke will take on Virginia Tech in the NCAA men's basketball tournament regional semifinals. Zion Williamson poured in 32 points and RJ Barrett scored on a putback to put the Blue Devils ahead in a 77-76 triumph over UCF. Kerry Blackshear had 19 points and the Hokies advanced to the Sweet 16 for the first time in 52 years by beating 12th-seeded Liberty 67-58.
No. 1 Virginia and Oregon will square off in the regional semifinals of the NCAA men's basketball tournament. Mamadi Diakite scored 14 points and had nine rebounds as the Cavaliers knocked off Oklahoma, 63-51. The Ducks are the lone double-digit seed remaining after Payton Pritchard scored 18 points in their 73-54 thumping of UC Irvine.
Houston and Texas Tech have advanced to the Sweet 16 in the NCAA men's basketball tournament by winning at Tulsa on Sunday. Corey Davis Jr. had 21 points and the Cougars reached the regional semifinals for the first time in 35 years by topping No. 11 Ohio State, 74-59. Jarrett Culver had 16 points and 10 rebounds and Norense Odiase added 14 points and 15 boards as the Red Raiders hammered Buffalo, 78-58.
Top seed North Carolina and No. 2 Tennessee have reached the NCAA men's basketball tournament regional semifinals with Sunday's wins at Columbus, Ohio. Luke Maye delivered 20 points and 14 rebounds in the Tar Heels' 81-59 romp over Washington. The Volunteers blew a 25-point lead before Grant Williams scored six of his 19 points in overtime to push Tennessee past Iowa, 83-77.
Thursday
West Regional – Honda Center, Anaheim CA
#4 Florida State vs. #1 Gonzaga, 7:09 p.m.
#3 Texas Tech vs. #2 Michigan, 9:39 p.m.
South Regional – KFC Yum! Center, Louisville, KY
#3 Purdue vs. #2 Tennessee, 7:29 p.m.
#12 Oregon vs. #1 Virginia, 9:59 p.m.
Friday
East Regional – Capital One Arena, Washington DC
#3 LSU vs. #2 Michigan State, 7:09 p.m.
#4 Virginia Tech vs. #1 Duke, 9:39 p.m.
Midwest Regional – Sprint Center, Kansas City, MO
#5 Auburn vs. #1 North Carolina, 7:29 p.m.
#3 Houston vs. #2 Kentucky, 9:59 p.m.
NCAAWBB – NCAA Women's Tournament – Round 1
Yesterday
#1 Louisville 71, #8 Michigan 50                             (Albany Region, KFC Yum! Center, Louisville KY)
Louisville 71, Michigan 50 – Louisville tops Michigan 71-50 to reach women's Sweet 16
Asia Durr scored 24 points, including 12 in the first quarter to lead Louisville past the Wolverines 71-50 on Sunday in the second round of the women's NCAA Tournament.  The Cardinals (31-3) started fast and stayed in gear on the way to earning their third consecutive Sweet 16 berth.  Akienreh Johnson had 12 points and Kayla Robbins 10 for Michigan, which fell to 1-4 all-time against Louisville. Michigan (22-12) failed in its fifth attempt to reach the Sweet 16 in its history.
Tonight
#9 Michigan State vs. #1 Notre Dame, 7:00 p.m.      (Chicago Region, Purcell Pavillion, South Bend IN)
NBA – National Basketball Association
Last Night
Golden State Warriors 121, Detroit Pistons 114
Indiana Pacers 124, Denver Nuggets 88
Warriors 121, Pistons 114 – Curry returns to score 26 and Warriors beat Pistons
Stephen Curry had 26 points, Klay Thompson added 24 and the Warriors rebounded a night after a blowout loss with a 121-114 win over the Detroit Pistons on Sunday. The Warriors fell 126-91 to the Dallas Mavericks on Saturday, but that was with Curry resting on the bench. He came back strong against the Pistons, and Golden State also got 14 points and 11 assists from Kevin Durant. Draymond Green added 14 points and eight assists.  The win moved the Warriors (50-23) back into the first seed in the Western Conference by a half-game over the Nuggets (49-23). The Pistons slipped to seventh in the Eastern Conference with the loss. Blake Griffin had 24 points and eight assists to lead Detroit. Luke Kennard hit three 3-pointers and had 20 points off the bench.  The Pistons have lost 13 of their last 16 against the Warriors. … Andre Drummond had 12 points and 11 rebounds.
Pacers 124, Nuggets 88 – Bogdanovic scores 35, Pacers blow out Nuggets 124-88
Bojan Bogdanovic scored 26 of his 35 points in the first half, and the Indiana Pacers blew out the Denver Nuggets 124-88 on Sunday.  Myles Turner had 17 points and 11 rebounds, and Domantas Sabonis added 15 points and 13 rebounds.
NHL – National Hockey League
Last Night
Chicago Blackhawks 2, Colorado Avalanche 1 – OT
Blackhawks 2, Avalanche 1 – OT – Blackhawks over Avalanche 2-1
Dunkin Keith's goal 1:23 into overtime gave Chicago a 2-1 victory over the Colorado Avalanche in a matchup of Western Conference playoff contenders. Chicago snapped a three game losing streak and pulled within five points of Colorado for the final wild card in the West, one night after the Avalanche beat the Blackhawks in the first game of their home-and-home set.  Artem Anisimov had a power-play goal for the Blackhawks and Corey Crawford made 19 saves.
Tonight
Detroit Red Wings at San Jose Sharks, 10:30 p.m.
NFL – Gronkowski retires
Gronk is calling it a career. New England Patriots tight end Rob Gronkowski has announced on Instagram that he is retiring after nine NFL seasons. He called it the biggest decision of his life and thanked team owner Robert Kraft and coach Bill Belichick for the opportunity to play in the league.  Taken in the second round of the 2010 NFL draft, Gronkowski had 521 career receptions for 7,861 yards and 79 touchdowns in 115 games. Injuries caused him to miss at least half the 2013 and 2016 seasons, and he never played a full 16-game schedule after 2011. But the five-time Pro Bowler helped the Patriots advance to five Super Bowls, winning three times, including this year.  Gronkowski will turn 30 in May.
MLB – MLB Spring Training
Yesterday
Detroit Tigers 18, Toronto Blue Jays 6
Chicago White Sox 7, Cleveland Indians 3
Chicago Cubs 24, San Diego Padres 6
Today
Tigers Futures vs. Detroit at Lakeland, Fla., 1:05 p.m.
Boston vs. Chicago Cubs at Mesa, Ariz., 9:05 p.m.
Chicago White Sox vs. Arizona at Phoenix, 9:40 p.m.
MLB – Zimmerman named Tigers opening day starter
Detroit Tigers right-hander Jordan Zimmermann is going to make his second consecutive opening-day start.  The Tigers announced the decision on Sunday. They begin the season on Thursday at Toronto. Zimmermann has struggled during his three years with the Tigers after arriving as a free agent before the 2016 season.  He battled neck issues in 2016 before going 8-13 with a 6.08 ERA in 29 starts in 2017. Last year, the 32-year-old Zimmerman was 7-8 with a 4.52 ERA over 25 starts and had core muscles repair surgery in October.


NASCAR – Keselowski dominates at Martinsville
Brad Keselowski routed the field at Martinsville Speedway to give Team Penske its third Cup victory through the first six races of the NASCAR season. Keselowski led 446 of the 500 laps around the shortest track on the NASCAR schedule, giving the new Ford Mustang its third win of the season.  Chase Elliott was the only driver to pass Keselowski, holding the lead for 49 laps before finishing second. A late caution sent the field to pit road and Keselowski beat Elliott back to the track. Kyle Busch was third after winning the previous two races. Ryan Blaney and Denny Hamlin round out the top five finishers.
Golf – PGA – Casey wins Valspar title again
Paul Casey has become the first back-to-back winner in the 19-year history of the Valspar Championship. Casey closed with a 1-over 72 for an 8 under total, one shot ahead of Jason Kokrak and Louis Oosthuizen. Kokrak and Oosthuizen each had a share of the lead on the back nine. Kokrak missed an 8-foot par putt on the final hole to fall one short. Casey thought his biggest challenge would be Dustin Johnson, who was one shot behind. Instead, the world's No. 1 player failed to make a single birdie for the first time in 31 tournaments worldwide.
MCCAA – Junior College Sports
Yesterday
Men's Basketball
Kalamazoo Valley Community College 4, Lake Michigan College 1 – Game 1
Lake Michigan College 7, Kalamazoo Valley Community College 3 – Game 2
MHSAA – South Haven Rams football looking for new head coach
South Haven will be seeking a new head varsity football coach.  Troy Ayotte tendered his resignation last Thursday.  Ayotte met with team members on Friday to announce his decision to step down as football coach.  During his tenure, Rams' teams have struggled, going 7-29 over the past four years. They head into the 2019 season this fall with a 23-game losing skid.  The search for a new coach will begin shortly.
MHSAA – High School Sports
Today
Girls Soccer
St. Joseph at Allegan, 6:30 p.m.
West Michigan Aviation Academy at South Haven, 5:30 p.m.
Dowagiac at Niles, 4:30 p.m.
Otsego at Battle Creek Harper Creek, 6:30 p.m.
Constantine at Brandywine, 5:00 p.m.
Baseball
Three Rivers at Niles, 4:30 p.m. (doubleheader)
Paw Paw at Hartford, 4:30 p.m.
Buchanan at Lawrence, 4:30 p.m.
Lawton at Decatur, 4:30 p.m.
Hopkins at Fennville, 4:30 p.m.
Softball
Buchanan at Lawrence, 4:30 p.m.
Lawton at Decatur, 4:30 p.m.
Girls Tennis
Lakeshore at Allegan, 4:00 p.m.