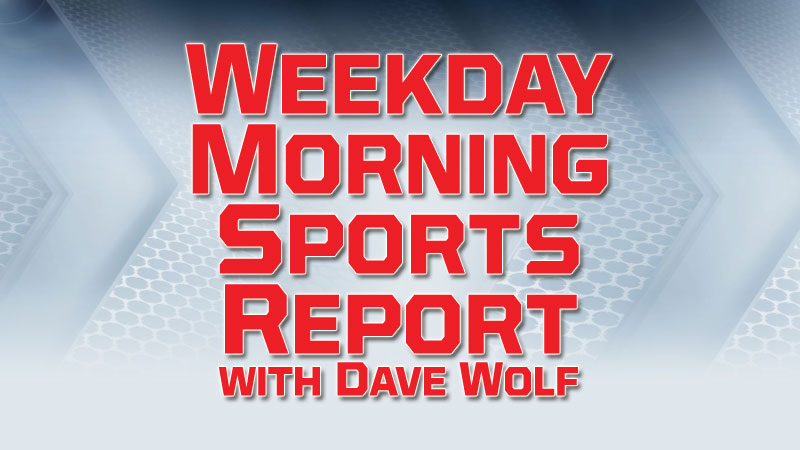 NCAAMBB – Men's College Basketball – Big Ten Conference
Yesterday
Big Ten Conference Tournament – Championship – United Center, Chicago, IL
#1 Michigan State 65, #3 Michigan 60
#1 Michigan State 65, #3 Michigan 60 – McQuaid, Winston lead Michigan State over Michigan 65-60
Michigan State coach Tom Izzo had one simple question for his team. He got the answer he wanted, and the sixth-ranked Spartans picked up their sixth Big Ten Tournament championship.  Now, they'll try to bring home the biggest prize of all.  Matt McQuaid scored a career-high 27 points, Cassius Winston converted the go-ahead layup in the closing minute, and the Spartans rallied to beat No. 10 Michigan 65-60 in the Big Ten final on Sunday. Top-seeded Michigan State (28-6) scored the game's final 10 points to capture its first championship since 2016. No other program has won the conference tournament as many times as Michigan State, and this one was particularly sweet.  After all, the Spartans prevented a championship three-peat by Michigan (28-6) and beat their rivals for the third time this season.  McQuaid nailed a personal-best seven 3-pointers. Winston, the Big Ten Player of the Year, had 14 points and 11 assists as Michigan State won for the 10th time in 11 games.  Ignas Brazdeikas led Michigan with 19 points. Jordan Poole scored 13. Jon Teske had 10 points and 10 rebounds, and Zavier Simpson added 10 assists.  But the third-seeded Wolverines fell again to Michigan State after blowing their chance to win the league by losing to their rivals twice in the final four regular-season games.
NCAAMBB – Ahrens taken off floor on strecher, but ankle is not broken
Michigan State forward Kyle Ahrens was relieved X-rays showed his left ankle wasn't broken after he was taken from the court on a stretcher in the first half, though the extent of the injury was not clear.  He expects to have an MRI once the softball-sized swelling goes down.  Ahrens landed awkwardly when he collided in midair with Goins going for a defensive rebound with 4:34 left in the first half.  He clutched his lower left leg as he screamed in pain. Medical personnel placed an air cast on his leg and teammates gave him hugs before he was wheeled away, pounding his chest as he was taken to the back. He returned to the sideline on crutches in the second half.
NCAAMBB – ACC lands 3 No. 1 seeds in men's tourney
For the second time in NCAA Men's Basketball Tournament history one conference has produced three No. 1 seeds.  ACC powerhouses Duke, Virginia and North Carolina join West Coast Conference standing Gonzaga as the top seeds in the tournament. The ACC joins the 2009 Big East as the only conferences with a trio of No. 1s.  Duke is No. 1 in the East, followed by Michigan State, LSU and Florida State. The Blue Devils took the top spot after winning the ACC Tournament. Virginia heads the South Regional and is followed by Tennessee, Purdue and Kansas State. The Cavaliers and Volunteers were No. 1 in the AP poll at various points this season. North Carolina heads a Midwest Regional that includes No. 2 Kentucky, No. 3 Houston and No. 4 Kansas. Of the four, the Cougars were the only team to advance to its conference tournament title game. The West is headed by Gonzaga, which is just ahead of Michigan, Texas Tech and Florida State.  Bubble teams that made the tournament include St. John's, Oklahoma State, Ohio State, Florida and Temple. Georgetown, Xavier, Creighton, and North Carolina State failed to join the 68-team tournament, nor did Clemson, TCU, Texas, Indiana, Alabama and Memphis.
NASCAR – Busch ties Petty's mark
Kyle Busch has tied Richard Petty's NASCAR record with his 200th career victory across the three national series. Busch used an impressive late surge through the field following a speeding penalty to win the Cup Series race at Auto Club Speedway in Fontana, Calif. He dominated the first two stages, but a pit-road speeding penalty dropped him to 18th with 73 laps to go.  Busch eventually catapulted into the lead for good with 26 laps left by drafting off Team Penske teammates Brad Keselowski and Joey Logano. Logano finished second, followed by Keselowski, Kevin Harvick,. Ryan Blaney and Kurt Busch.
NHL – National Hockey League
Tonight
Vancouver Canucks at Chicago Blackhawks, 8:30 p.m.
NBA – National Basketball Association
Last Night
Detroit Pistons 110, Toronto Raptors 107
Sacramento Kings 129, Chicago Bulls 102
Pistons 110, Raptors 107 – Pistons beat Raptors 110-107 to complete season sweep.
For the second straight season, Dwane Casey has swept the season series between the Detroit Pistons and Toronto Raptors.  After his Raptors went 4-0 against the Pistons in 2017-18, Casey was fired in Toronto and crossed the border to replace Stan Van Gundy in Detroit. The Pistons won two close games against Toronto earlier in the season, one by two points and one in overtime, then finished off the sweep with a 110-107 victory Sunday.  Blake Griffin scored 25 points, Andre Drummond had 15 points and 17 rebounds and Reggie Jackson added 20 points to help the Pistons win for the 14th time in their last 18 games.  Kawhi Leonard had 33 points for Toronto, and Fred VanVleet added 17 points in his first game back after missing 12 with a wrist injury. The Raptors have lost four of seven games.
Kings 129, Bulls 102 – Bagley just misses double-double as Kings top Bulls 129-102
The Sacramento Kings are a long shot to end the NBA's longest active playoff drought, so Dave Joerger's team is taking solace in the little things.  Getting their 34th win of the season – the most by the Kings in more than a decade – certainly stands out. The development of rookies Marvin Bagley III and Harry Giles is near the top of the list as well.  Bagley had 21 points and nine rebounds, Giles added 16 points and the Kings beat the Chicago Bulls 129-102 on Sunday.  Bagley, the second overall pick in the draft, managed to upstage his teammate with yet another strong game. Bagley scored 14 points in the second half to help the Kings pull away, made a handful of big plays including a coast-to-coast layup after blocking a shot by Robin Lopez, and finished one rebound shy of his 14th double-double this season.  Zach LaVine had 18 points for the struggling Bulls (19-52). Chicago has lost five straight.
Tonight
Detroit Pistons at Cleveland Cavalieres, 7:00 p.m.
Chicago Bulls at Phoenix Suns, 10:00 p.m.
Indiana Pacers at Portland Trailblazers, 10:30 p.m.
MLB – MLB Spring Training
Yesterday
Detroit Tigers 3, Atlanta Braves (ss) 2
Colorado Rockies 7, Chicago Cubs 2
Arizona Diamondbacks (ss) 7, Chicago White Sox 3
Today
Baltimore vs. Detroit (ss) at Lakeland, Fla., 1:05 p.m.
Detroit (ss) vs. Toronto at Dunedin, Fla., 1:07 p.m.
San Francisco (ss) vs. Chicago White Sox at Glendale, Ariz., 4:05 p.m.
Golf – PGA – McIlroy wins Players Championship
Rory McIlroy carded a pair of late birdies and closed with a 2-under 70 to win The Players Championship by one stroke over Jim Furyk (FYOOR'-ihk). McIlroy had to play catch-up over his final four holes after the 48-year-old Furyk closed with a birdie for a 67 that gave him a one-shot advantage. McIlroy answered with a 15-foot birdie on 15 and a two-putt birdie on the next hole before closing out the title on his 10th try.  Eddie Pepperell and Jhonattan Vegas finished two strokes back and one ahead of Dustin Johnson, Brandt Snedeker and second-round co-leader Tommy Fleetwood.