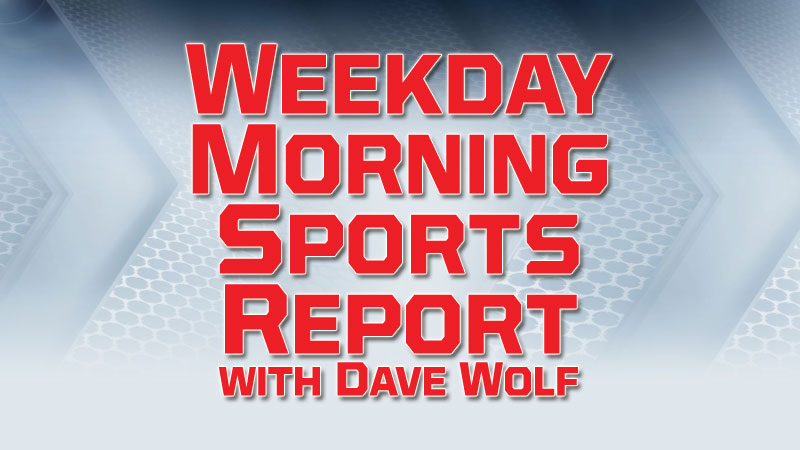 Other NFL Scores
Tampa Bay 24, Carolina 17
Houston 29, Cleveland 13
Baltimore 26, Atlanta 16
Arizona 20, Green Bay 17
Miami 21, Buffalo 17
Denver 24, Cincinnati 10
Tennessee 26, N.Y. Jets 22
Kansas City 40, Oakland 33
New England 24, Minnesota 10
Seattle 43, San Francisco 16
L.A. Chargers 33, Pittsburgh 30
NFL – National Football League – Week 13
Last Night
Los Angeles Rams 30, Detroit Lions 16
New York Giants 30, Chicago Bears 27 – OT
Jacksonville Jaguars 6, Indianapolis Colts 0
Rams 30, Lions 16 – Gurley-led Rams beat Lions 30-16, clinch NFC West title
The Los Angeles Rams put together a fourth-quarter push to clinch the NFC West and moving ahead of New Orleans for the best record in the conference. Todd Gurley ran for 132 yards and two touchdowns as the Rams knocked off the Lions, 30-16 in Detroit. Los Angeles led just 16-13 until Gurley scored on fourth-quarter runs of 13 and two yards. Jared Goff had a quiet afternoon for the high-powered Rams, completing 17 of 33 for 207 yards, one TD and one interception. Aaron Donald helped seal the win by forcing Matthew Stafford to fumble midway through the fourth quarter, leading to Gurley's first touchdown.  The Rams are 11-1 and one game ahead of the Saints in the battle for home-field advantage throughout the NFC playoffs.  Stafford was 20 of 33 yards for 245 yards with an 11-yard touchdown pass to tackle Taylor Decker, who faked the Rams out by blocking for a moment before releasing into the flat, where he was wide open. Decker's touchdown pulled Detroit within three points late in the third quarter. The Lions had a chance to cut the deficit to three again late in the game, but Kenny Golladay couldn't get both feet in the end zone on a pass from Stafford. They had settle for Matt Prater's third field goal.
Giants 30, Bears 27 – OT – Rosas' overtime FG the winner as Giants stun Bears 30-27
Aldrick Rosas kicked a 44-yard field goal in overtime and the New York Giants beat NFC North-leading Chicago 30-27 Sunday, snapping the Bears' five-game winning streak. The Giants (4-8) blew a 10-point lead in the final 1:13 of regulation. They didn't nail down the win until Janoris Jenkins knocked away a deep fourth-down pass to Taylor Gabriel after quarterback Chase Daniel fumbled on consecutive plays on the rainy afternoon to set up a fourth-and-8. Chicago (8-4) forced overtime by getting a 21-yard field goal by Cody Parkey and a 1-yard touchdown pass from halfback Tarik Cohen to Anthony Miller as time expired in the fourth quarter. The trick-play touchdown was set up by a recovered onside kick by Daniel Brown on a play Giants star receiver Odell Beckham Jr. did not dive for the loose ball. Then came a questionable pass interference call in the end zone against cornerback B.W. Webb with :03 to go. Rosas' third field goal of the game came on the opening series of overtime and was set up by a 29-yard run by Saquon Barkley, who finished with 125 yards on 24 carries.
Jaguars 6, Colts 0 – Jaguars show up on defense, shut down Luck, Colts 6-0
Jalen Ramsey and the Jacksonville Jaguars delivered one of the most dominant defensive performances in franchise history, carrying the team to a 6-0 victory against Andrew Luck and the Indianapolis Colts on Sunday. The Jaguars (4-8) needed that kind of effort to make up for a lackluster offense and end a seven-game losing streak. They also snapped Indy's five-game winning streak. Ramsey was the best of the bunch, helping hold T.Y. Hilton to six catches for 56 yards. Ramsey also made a game-ending tackle on Erik Swoope with 8 seconds remaining.
Sunday
Washington Redskins at Philadelphia Eagles, 8:15 p.m.                95.7 & 1400 WSJM Sports 7:30
NFL – Green Bay Packers fire coach Mike McCarthy
The Green Bay Packers have fired coach Mike McCarthy and made offensive coordinator Joe Philbin the interim head coach.  The move announced by team president Mark Murphy came after a stunning 20-17 loss on Sunday to the Arizona Cardinals, dropping Green Bay to 4-7-1. Murphy, in a statement, said the 2018 season "has not lived up to the expectations and standards of the Green Bay Packers. As a result, I made the difficult decision to relieve Mike McCarthy of his role as head coach, effective immediately." Murphy said the process of hiring the next head coach would begin immediately.  McCarthy was in his 13th season as coach. The Packers won the Super Bowl under McCarthy in the 2010 season.
Semifinal 1
Cotton Bowl
2 Clemson vs.
3 Notre Dame
12/29 4:00 p.m.
AT&T Stadium
Arlington, TX
Semifinal 2
Orange Bowl
1 Alabama vs.
4 Oklahoma
12/29 8:00 p.m.
Hard Rock Stadium
Miami, FL
NCAAFBB – Sooners join Tide, Tigers, Irish in football's Final Four
Oklahoma proved to be the biggest winner of Saturday's conference championship games. The Sooners have landed the fourth spot in the CFP rankings and will take on Alabama in the national semifinals. Oklahoma got in following its win over Texas in the Big 12 title game and Georgia's loss to the Crimson Tide in the SEC championship game. The second semifinal will have No. 2 Clemson against No. 3 Notre Dame. The Tigers held their place in the rankings with a lopsided win against Pittsburgh in the ACC title game. If Alabama and Clemson win their semifinals, they would meet in the playoff for a fourth straight season and play for the national title for the third time in four years. The top four in the AP college football poll mirrors the CFP rankings. Fifth-ranked Ohio State is followed by Georgia, UCF, Michigan, Washington and Florida.
NCAAFB – Peach Bowl – Wolverines to face Gators in Atlanta
Michigan and Florida will square off for the third time in three years when they meet in the Peach Bowl on Dec. 29 in Atlanta. For the eighth-ranked Wolverines (10-2, No. 7 CFP), the game is a consolation prize after their College Football Playoff hopes were crushed in a 62-39 loss at Ohio State last weekend. A berth in a New Year's Six game is a remarkable accomplishment for Dan Mullen
and his 10th-ranked Gators (9-3, No. 10 CFP). Mullen's first Florida team has won five more games than it did year ago and finished second to Georgia in the Southeastern Conference Eastern Division. Michigan is 4-0 all-time against the Gators. Their most recent game was the 2017 season opener at AT&T Stadium in Arlington, Texas. Michigan's defense limited Florida to 192 yards and three points in a 33-17 win; the Gators' defense scored two touchdowns. The teams' other three meetings were in bowls. Michigan won 41-7 in the 2016 Citrus, 41-35 in the 2008 Capital One and 38-30 in the 2003 Outback.
NCAAFB – Other Michigan Bowls
The Michigan State Spartans are in a new year's eve bowl game as they will face Oregon in the Redbox Bowl at Levi Stadium in Santa Clara California.    Eastern Michigan is in the Raycom Media Camellia Bowl on December 15th in Montgomery, Alabama.   Western Michigan is playing against BYU in the Famous Idaho Potato Bowl on December 21st in Boise, Idaho.    The Quick Lane Bowl at Ford Field in Detroit will be Minnesota against Georgia Tech on December 26th. 
NCAAFB – McElwain takes C. Michigan job after year as Wolverine aide
Michigan receivers coach Jim McElwain has been named head coach at Central Michigan. Central Michigan announced McElwain's hiring Sunday. He replaces John Bonamego, who went 1-11 in his fourth season after taking the Chippewas to three straight bowls. The 56-year-old McElwain was at Michigan for one season. He previously coached at Florida, where he was Southeastern Conference coach of the year in his first season (2015) and went 22-12 overall. The Gators won SEC East titles his first two years. After a 3-4 start in 2017, McElwain said he and his family had received death threats. His claim couldn't be substantiated and he parted ways with Florida, agreeing to a $7.5 million buyout.  CMU athletic director Michael Alford called McElwain a "proven winner."
NCAAMBB – Men's College Basketball
Tonight
(14) Iowa at (9) Michigan State, 6:30 p.m.               Superhits 103.7 Cosy-FM 5:30
NCAAWBB – Women's College Basketball
Last Night
(2) Connecticut 89, (1) Notre Dame 71
(22) Marquette 85, Michigan 74
Central Michigan 67, Quinnipiac 52
Michigan State 91, Texas Southern 45
Tonight
Loyola-Chicago at Western Michigan, 7:00 p.m.
NHL – National Hockey League
Last Night
Colorado Avalanche 2, Detroit Red Wings 0
Calgary Flames 3, Chicago Blackhawks 2
Avalanche 2, Red Wings 0 – Varlamov makes 24 saves as Avalanche shut out Red Wings, 2-0
Semyon Varlamov made 24 saves for his 24th career shutout and first of the season in the Colorado Avalanche's 2-0 win over the Detroit Red Wings on Sunday night. The Avalanche stretched their point streak to 11 games (9-0-2) and have won seven of their last eight. Nathan MacKinnon had a goal and an assist, and Gabriel Landeskog also scored.  Jonathan Bernier stopped 27 shots for Detroit.  It was the second of back-to-back games for the Red Wings, who won 4-2 in
Boston on Saturday night.
Flames 3, Blackhawks 2 – Monahan, Lindholm lead Flames past Blackhawks 3-2
Sean Monahan and Elias Lindholm each had a goal and an assist as the Calgary Flames edged the Chicago Blackhawks 3-2 on Sunday night and moved into first place in the Pacific Division. Derek Ryan also scored and Johnny Gaudreau had two assists for the Flames, who won their second straight game and for the third time in four contests.  Jonathan Toews and Dylan Strome scored for struggling Chicago, which dropped its fourth straight and lost for the sixth time in seven games. The Blackhawks fell to 3-8-2 under coach Jeremy Collition, who replaced Joel Quenneville on Nov. 6.  Calgary's Mike Smith made 22 saves. Chicago's Corey Crawford blocked 38 shots.  The Blackhawks have led only once in their last seven games _ at the end of a 5-4 overtime win at Florida on Nov. 24.
NBA – National Basketball Association
Tonight
Oklahoma City Thunder at Detroit Pistons, 7:00 p.m.
Golf – Rahm ends year with 3 titles
Jon Rahm turned a potential shootout into a Bahamas breeze by closing with a 7-under 65 for a five-shot victory in the Hero World Challenge. Starting in a three-way tie with Tony Finau and Henrik Stenson, Rahm took the lead when Finau made bogey on the par-3 eighth hole, and the Spaniard never trailed the rest of the way.  Rahm has won three titles in each of his first two years on the PGA Tour. Tiger Woods shot 73 and finished 17th in the 18-man field.
AHL – American Hockey League
Yesterday
Texas Stars 7, Chicago Wolves 4
MHSAA – High School Sports
Tonight
Boys Basketball
Holland Calvary at River Valley, 7:30 p.m.
Parchment at Kalamazoo Loy Norrix, 7:00 p.m.
Girls Basketball
Colon at Lake Michigan Catholic, 7:30 p.m.
Berrien Springs at Watervliet, 7:00 p.m.
Coloma at Buchanan, 7:30 p.m.
Countryside at Eau Claire, 5:30 p.m.
River Valley at Holland Calvary, 5:30 p.m.
Delton-Kellogg at Bloomingdale, 7:30 p.m.
Lawton at Decatur, 7:00 p.m.