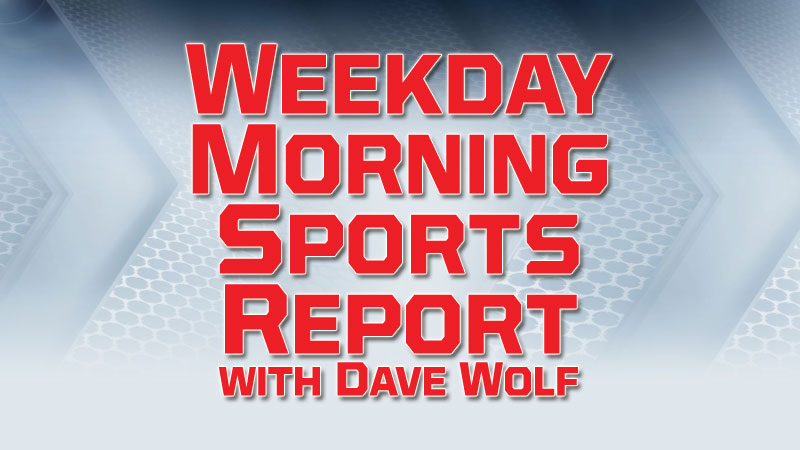 NFL – National Football League – Week 9
Yesterday
Oakland Raiders 31, Detroit Lions 24
Philadelphia Eagles 22, Chicago Bears 14
Pittsburgh Steelers 26, Indianapolis Colts 24
Raiders 31, Lions 24 – Raiders late TD pass, defensive stop, beat Lions 31-24
Derek Carr threw a 9-yard touchdown pass to rookie Hunter Renfrow with 2:04 remaining and Karl Joseph broke up a fourth-down pass in the end zone with 3 seconds left to give the Raiders a 31-24 victory over the Detroit Lions on Sunday in their first game back in Oakland in seven weeks.  Carr's clutch pass to Renfrow gave Oakland the win to start the crucial three-game homestand. Carr also connected with rookie Foster Moreau on a 3-yard score opening seconds of the fourth quarter and another rookie, Josh Jacobs, ran for 120 yards and two scores. It was the first time since the merger that the Raiders got four TDs from rookies in a single game.  Matthew Stafford threw for 406 yards and three touchdowns but came up short at the end as the Lions (3-4-1) lost for the fourth time in five games.  Stafford moved Detroit down to the 1 in the closing seconds. On the Lions final play, he threw the ball up for tight end Logan Thomas but Joseph was there to prevent the catch, sealing the victory for the Raiders.
Eagles 22, Bears 14 – Wentz, Howard lead Eagles past Bears 22-14
Carson Wentz threw for 239 yards and one touchdown, Jordan Howard ran for 82 yards and a score and the Philadelphia Eagles held on for a 22-14 victory over the Chicago Bears on Sunday.  The Bears had just 9 yards in the first half and trailed 19-0 before David Montgomery had a pair of 1-yard TD runs to make it a one-possession game in the fourth quarter.  But Philadelphia put it away with 16-play, 69-yard drive capped by Jake Elliott's 38-yard field goal. Wentz completed all four of his third-down passes on the drive for first downs.  The Eagles (5-4) have won two in a row after a pair of lopsided losses.  The Bears (3-5) have lost four straight.  Mitchell Trubisky was 10 of 21 for 125 yards and was sacked three times.
Steelers 26, Colts 24 – Vinatieri misses late, Steelers edge Colts 26-24
Mason Rudolph threw for 191 yards with a touchdown and an interception in the Steelers' third consecutive win. 26-24 against the Colts. Minkah Fitzpatrick returned an interception 96 yards for a score as the Steelers improved to 4-4. Adam Vinatieri (vihn-uh-TEHR'-ee) missed a go-ahead, 43-yard field goal with 1:14 remaining, dropping the 5-3 Colts out of first place in the AFC South.
Other NFL Scores
Houston 26, Jacksonville 3
Buffalo 24, Washington 9
Kansas City 26, Minnesota 23
Carolina 30, Tennessee 20
Miami 26, N.Y. Jets 18
L.A. Chargers 26, Green Bay 11
Denver 24, Cleveland 19
Seattle 40, Tampa Bay 34, OT
Baltimore 37, New England 20
Tonight
Dallas Cowboys at New York Giants, 8:15 p.m.         106.1 & 1400 WSJM Sports 7:30
NHL – National Hockey League
Last Night
Chicago Blackhawks 3, Anaheim Ducks 2 – OT
Blackhawks 3, Ducks 2 – OT – Kane scores in overtime, Blackhawks beat Ducks 3-2
Patrick Kane scored 24 second into overtime off a pass from Jonathan Toews and the Chicago Blackhawks beat the Anaheim Ducks 3-2 Sunday night.  Rookie Adam Boqvist scored his first career NHL goal and Alex DeBrincat scored on a two-man advantage as the Blackhawks spoiled the 1,000th career game of Ducks center Ryan Getzlaf. Sam Steel and Nick Ritchie scored for Anaheim. Ryan Miller had 34 saves. Blackhawks goalie Robin Lehner made 36 saves in the victory as Chicago won for just the second time in eight games. The Blackhawks also became the last Western Conference team to win a game on the road.
Tonight
Nashville Predators at Detroit Red Wings, 7:30 p.m.


NBA – National Basketball Association
Last Night
Indiana Pacers 108, Chicago Bulls 95
Pacers 108, Bulls 95 – Short-handed Pacers cruise past Bulls for third straight win
T.J. Warren scored a season-high 26 points and the short-handed Indiana Pacers beat the Chicago Bulls 108-95 on Sunday.  The Pacers built a 13-point halftime lead behind 14 points from Warren, who had just three points in Friday's win over Cleveland.  Indiana was missing injured forward/center Myles Turner (ankle), center Domantas Sabonis (calf contusion) and All-Star guard Victor Oladipo (knee). Oladipo has yet to make his season debut as he recovers from a knee injury that ended last season after 36 games.  Malcolm Brogdon had 22 points and seven assists for the Pacers (3-3), who have won three straight and beaten the Bulls (2-5) in six consecutive meetings.  Zach LaVine scored 21 points and Wendell Carter Jr. added 20 for the Bulls, who are 0-5 on the road.
Tonight
Detroit Pistons at Washington Wizards, 7:00 p.m.
NCAAFB – Tigers, Tide still top poll
LSU and Alabama will remain the top two teams in the Associated Press football poll when they meet on Saturday. The Tigers are seven points ahead of the second-ranked Crimson Tide. Ohio State, Clemson and Penn State round out the top five and are followed in order by Georgia, Oregon, Utah, Oklahoma and Florida. The first CFP standings of the season will come out Tuesday.
AP Football – Top 25
1 LSU (17) (8-0)
2 Alabama (21) (8-0)
3 Ohio State(17) (8-0)
4 Clemson (7) (9-0)
5 Penn State (8-0)
6 Georgia (7-1)
7 Oregon (8-1)
8 Utah (8-1)
9 Oklahoma (7-1)
10 Florida (7-2)
11 Baylor (8-0)
12 Auburn (7-2)
13 Minnesota (8-0)
14 Michigan (7-2)
15 Notre Dame (6-2)
16 Wisconsin (6-2)
17 Cincinnati (7-1)
18 Iowa (6-2)
19 Memphis (8-1)
20 Kansas State (6-2)
21 Boise State (7-1)
22 Wake Forest (7-1)
23 SMU (8-1)
24 San Diego State (7-1)
25 Navy (7-1)
NCAAFB – Florida State fires football coach Willie Taggart
Florida State has fired Willie Taggart one day after the Seminoles were beaten by Miami and fell closer to missing a bowl game for the second consecutive season.  Taggart was 9-12 in parts of two seasons at Florida State. He was fired Sunday. The school says Odell Haggins has been asked to take over as interim coach and that a national search for a permanent replacement will begin immediately. The Seminoles are 4-5 this season.
MLB – Cubs pick up Rizzo's option
The Cubs have exercised a $16.5 million option for next season on first baseman Anthony Rizzo and declined options on right-handers Brandon Morrow, Tony Barnette and Kendall Graveman.  Rizzo won his third Gold Glove on Sunday. He agreed in 2013 to a seven-year, $41 million contract that included two club options. He would have received a $2 million buyout if the option had been declined.  Rizzo hit .293 with 27 homers and 94 RBIs this year, ending a streak of four 100-RBI seasons.
NASCAR – Harvick has Cup title shot after Texas win
Kevin Harvick has won the fall Cup race at Texas for the third year in a row while taking one of the championship-contending spots at NASCAR's season finale in two weeks.  Harvick started from the pole and led 120 of 334 laps in the No. 4 Ford for Stewart-Haas Racing. He took the lead for the seventh and final time on lap 255, and finished 1 1/2 seconds ahead of teammate Aric Almirola.  Playoff contender Joey Logano finished fourth at the 1 1/2-mile Texas track to stay in title contention. Playoff contenders Denny Hamlin and Chase Elliott, had accidents that put them deep in the field.
Formula 1 – Hamilton claims US Grand Prix title
Lewis Hamilton has secured his sixth Formula One championship with a second-place finish at the U.S. Grand Prix. The British driver now ranks second in F1 history behind German Michael Schumacher's record seven titles. Hamilton has won the last three season championships and secured this one with two races left. Hamilton's Mercedes teammate, Valtteri Bottas, won the race.
Golf – Champions – Monty outlasts Langer
Colin Montgomerie has won the Invesco QQQ Championship in a playoff with Bernhard Langer. Montgomerie parred the first extra hole to end it after Langer needed four strokes to get out of a green side bunker. The 56-year-old Scot tapped in from 2 feet to end the second of three events in the PGA Tour Champions' Charles Schwab Cup playoffs. Montgomerie made a 40-foot birdie putt in regulation on 18 for a tournament-record 9-under 63, allowing him to tie Langer and 15 under.
NYC Marathon – Kenya's Kamworor wins NYC Marathon
Kenyan Geoffrey Kamworor has won his second New York City Marathon men's title in three years. Kamworor pulled away from countryman Albert Korir in the 24th mile and crossed the finish in Central Park at 2 hours, 8 minutes and 13 seconds. In the women's race, Joyciline Jepkosgei powered away from four-time winner Mary Keitany in her first race ever at 26.2 miles.
AHL – American Hockey League
Last Night
Manitoba Moose 7, Grand Rapids Griffins 4
Rockford IceHogs 7, Chicago Wolves 4
ECHL – ECHL Hockey
Last Night
Toledo Walleye 3, Fort Wayne Komets 1
MHSAA – High School Athletics
Today
Girls Volleyball – Districts
Division 1 at Mattawan
Portage Central vs. Mattawan, 5:30 p.m.
St. Joseph vs. Portage Northern, 7:00 p.m.
Division 1 at Sturgis
Coldwater vs. Battle Creek Lakeview, 6:00 p.m.
Sturgis vs. Kalamazoo Loy Norrix, 7:30 p.m.
Division 2 at Buchanan
Dowagiac vs. Niles, 5:30 p.m.
Division 2 at South Haven
Paw Paw vs. Coloma, 6:00 p.m.
Division 2 at Plainwell
Comstock vs. Vicksburg, 5:00 p.m.
Three Rivers vs. Plainwell, 7:00 p.m.


Division 3 at Centreville
Constantine vs. Centreville, 6:00 p.m.
Division 3 at Kalamazoo Christian
Galesburg-Augusta vs. Kalamazoo Hackett, 5:00 p.m.
Schoolcraft vs. Delton-Kellogg, 6:30 p.m.
Division 3 at Lawton
Lawton vs. Marcellus, 5:00 p.m.
Bridgman vs. Decatur, 7:00 p.m.
Division 3 at Watervliet
Bangor vs. Watervliet, 6:30 p.m.
Division 4 at River Valley
Michigan Lutheran vs. Eau Claire, 5:30 p.m.
Lake Michigan Catholic vs. New Buffalo, 7:00 p.m.
Division 4 at Mendon
Covert vs. Howardsville Christian, 5:30 p.m.
Climax-Scotts vs. Mendon, 7:00 p.m.
Division 4 at Battle Creek St. Philip
Battle Creek St. Philip vs. Martin, 6:00 p.m.