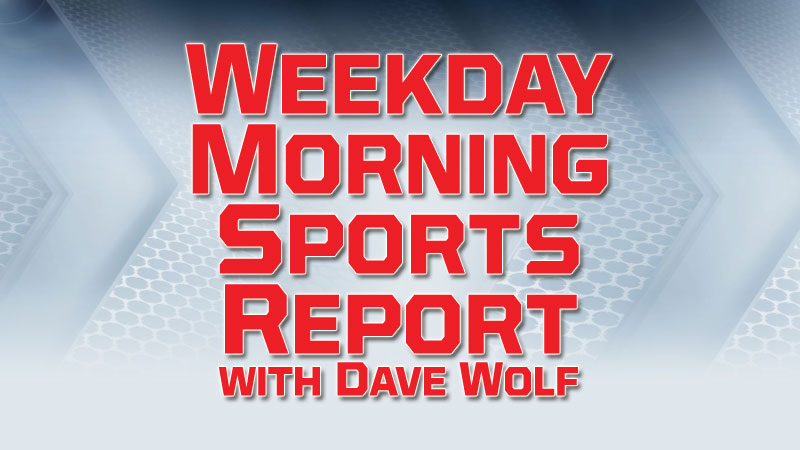 Other NFL Scores
Buffalo 14, Tennessee 7
Philadelphia 31, N.Y. Jets 6
Arizona 26, Cincinnati 23
Minnesota 28, N.Y. Giants 10
New Orleans 31, Tampa Bay 24
New England 33, Washington 7
Houston 53, Atlanta 32
Baltimore 26, Pittsburgh 23, OT
Carolina 34, Jacksonville 27
Denver 20, L.A. Chargers 13
Green Bay 34, Dallas 24
NFL – National Football League – Week 5
Last Night
Oakland Raiders 24, Chicago Bears 21
Indianapolis Colts 19, Kansas City Chiefs 13
Lions were off
Raiders 24, Bears 21 – Josh Jacobs rallies Raiders past Bears 24-21
Josh Jacobs scored his second touchdown of the game with a leap from the 2-yard line with 1:57 to play, capping a 97-yard drive that helped the Oakland Raiders rally after blowing a 17-point lead to beat the Chicago Bears 24-21 on Sunday night.  The touchdown was part of a roller-coaster game that delighted the sellout crowd in London. The Raiders (3-2) broke out to a 17-0 halftime lead only to fall behind the Bears (3-2) in a mistake-filled third quarter.  Then Oakland fumbled at the goal line when going in for the go-ahead score, needed a replay review to overturn a fumble on a successful fake punt on the game-winning drive and then intercepted Chicago backup Chase Daniel with 1:14 to go to seal the victory.  It sure didn't come easy but made Oakland's weeklong stay in London a successful one, ended by a satisfying victory in their first game against the Bears since dealing star edge rusher Khalil Mack to Chicago before last season.  That trade has come under heavy scrutiny as Mack led the Bears to the playoffs last year while the Raiders struggled. But Oakland came out ahead this day with Mack's only big play coming when he recovered a botched pitch by Derek Carr that sparked Chicago's third-quarter comeback.  Chicago pinned Oakland to the 3 with the punt before the Raiders responded with their longest game-winning drive in the fourth quarter in at least 20 years, aided by Erik Harris' 3-yard run on a fake punt after Chicago committed a running into the punter penalty on fourth-and-6.
Colts 19, Chiefs 13 – Colts shut down Mahomes, Chiefs offense in 19-13 victory
The Colts handed the Chiefs their first loss as Marlon Mack ran for 132 yards and Adam Vinatieri nailed four field goals to lead Indianapolis to a 19-13 victory. The 3-2 Colts allowed points on the Chiefs' first two possessions before shutting them out until Harrison Butker's field goal with 1:16 to go. Patrick Mahomes (mah-HOHMZ') threw for 321 yards and a touchdown, but the Chiefs managed just 36 yards rushing despite the return of top running back Damien Williams from an injury.
Packers 34, Cowboys 24 – Rodgers, Packers rule at home of Cowboys again in 34-24 win
Aaron Jones scored a career-high four touchdowns and the Green Bay Packers bounced back from their only loss by hanging on for a 34-24 victory over the Cowboys. Jones' fourth TD of the afternoon gave Green Bay a 31-3 lead in the third quarter. Dak Prescott threw for 463 yards and Amari Cooper had 226 yards receiving for the Cowboys, who are 3-2 following their second straight loss.
Tonight
Cleveland Browns at San Francisco 49ers, 8:15 p.m.                   106.1 & 1400 WSJM Sports 7:30
NHL – National Hockey League
Last Night
Detroit Red Wings 4, Dallas Stars 3
Red Wings 4, Stars 3 – Anthony Mantha's 4th goal gives Red Wings 4-3 win over Stars
Anthony Mantha scored his career-high fourth goal with 53.3 seconds left, lifting the Detroit Red Wings to a 4-3 victory over the Dallas Stars on Sunday night in their home opener. Filip Hronek set up the goal with a centering pass after Dylan Larkin won a faceoff. Mantha also scored early in the third to put Detroit ahead and Roope Hintz pulled Dallas into a 3-all tie 33 seconds later with his second goal. Jonathan Bernier stopped 19 shots to help the Red Wings improve to 2-0.  Mantha scored in the opening minute of the second period on a power play and pulled Detroit into a 2-all tie midway through the second period. Anton Khudobin made 29 saves for the Stars, who pulled their goaltender to add an extra skater in the final minute and put pressure on Bernier to hold on for the victory.
AP Top 25

1

Alabama (32)

5-0

2

Clemson (15)

5-0

3

Ohio State (10)

6-0

tie

Georgia (3)

5-0

5

LSU (2)

5-0

6

Oklahoma

5-0

7

Florida

6-0

8

Wisconsin

5-0

9

Notre Dame

4-1

10

Penn State

5-0

11

Texas

4-1

12

Auburn

5-1

13

Oregon

4-1

14

Boise State

5-0

15

Utah

4-1

16

Michigan

4-1

17

Iowa

4-1

18

Arizona State

4-1

19

Wake Forest

5-0

20

Virginia

4-1

21

SMU

6-0

22

Baylor

5-0

23

Memphis

5-0

24

Texas A&M

3-2

25

Cincinnati

4-1
NCAAFB – AP Top 25: Ohio State, Georgia tied at No. 3; Florida to 7th
Ohio State and Georgia are tied at No. 3 in The Associated Press college football poll, and Florida surged to No. 7 after a big victory. No. 1 Alabama and No. 2 Clemson held their spots Sunday after a week off for both, but the Buckeyes caught up to the Bulldogs in the AP Top 25 presented by Regions Bank. The Crimson Tide received 32 first-place votes and 1,503 points and the Tigers had 15 first-place votes and 1,433 points. Georgia got three first-place votes and 1,393 points. Ohio State, which was fourth last week, received 10 first-place votes and 1,393 points. The last time there was a tie in the top three was Sept. 20, 2015, when TCU and Mississippi shared third.  No. 5 LSU received two first-place votes. Oklahoma stayed No. 6. Florida moved up three spots after beating Auburn on Saturday. The Tigers slipped five to No. 12. Baylor, Memphis and Cincinnati all entered the Top 25.
MLB – Major League Baseball – Division Series (best of 5)
Last Night
Atlanta Braves 3, St. Louis Cardinals 1                                       (ATL leads 2-1)
Los Angeles Dodgers 10, Washington Nationals 4                       (LAD leads 2-1)
Braves 3, Cardinals 1 – Braves rally to beat Cards
The Atlanta Braves have a two-games-to-one lead in the NL Division Series following their second straight win. The Braves were held to four hits before scoring three times off closer Carlos Martinez in the ninth inning to pull out a 3-1 victory over the Cardinals in St. Louis. The Redbirds were one out from a 1-0 win until Dansby Swanson laced an RBI double and scored on Adam Duvall's two-run single.
Dodgers 10, Nationals 4 – Dodgers pounce on Nats
Russell Martin delivered a two-run double and a two-run homer as the Los Angeles Dodgers hammered the Washington Nationals, 10-4 to take a two-games-to-one lead in the NL Division Series. Martin's double put Los Angeles ahead to stay and sparked a seven-run sixth that began when Game 1 starter Patrick Corbin replaced Anibal (AN'-ih-bahl) Sanchez. Kike Hernandez also hit a two-run double in the sixth before Justin Turner capped the rally with a three-run homer.
Tonight
Division Series
Houston (Greinke 8-1) at Tampa Bay (Morton 16-6), 1:05 p.m.                 (HOU leads 2-0)
Atlanta (TBA) at St. Louis (Hudson 16-7), 3:07 p.m.                              (ATL leads 2-1)
L.A. Dodgers (Hill 4-1) at Washington (Scherzer 11-7), 6:40 p.m.           (LAD leads 2-1)
N.Y. Yankees (Severino 1-1) at Minnesota (Odorizzi 15-7), 8:40 p.m.            (NYY leads 2-0)
MLB – AP source: Joe Maddon to interview for Angels' manager job
A person familiar with the process tells The Associated Press that Joe Maddon will interview for the Los Angeles Angels' managerial vacancy this week. The person spoke on condition of anonymity because the Angels aren't publicizing their search. ESPN first reported the interview. Maddon is considered the prohibitive front-runner to replace Brad Ausmus, who was fired after one season in charge. The Angels finished 72-90, their worst record since 1999.  Maddon spent 31 years employed by the Angels as a player and a coach throughout the organization. He was Mike Scioscia's bench coach with the 2002 World Series champions before leaving for managerial jobs in Tampa Bay and Chicago. He won the World Series with the Cubs in 2016.
NBA – National Basketball Association Preseason
Tonight
Orlando Magic at Detroit Pistons, 7:00 p.m.
Milwaukee Bucks at Chicago Bulls, 8:00 p.m.


MCCAA – Junior College Athletics
Yesterday
Women's Soccer
Schoolcraft College 1, Lake Michigan College 0
Men's Soccer
Schoolcraft College 5, Lake Michigan College 0
MHSAA – High School Athletics
Tonight
Boys Soccer
Michigan Lutheran at Covert, 5:00 p.m.
Howardsville Christian at Lake Michigan Catholic, 5:00 p.m.
Berrien Springs at Dowagiac, 5:00 p.m.
Bridgman at Hartford, 5:00 p.m.
Coloma at Delton-Kellogg, 6:00 p.m.
Watervliet at Fennville, 4:30 p.m.
Lawton at Kalamazoo Hackett, 6:00 p.m.
New Buffalo at Lawrence, 5:00 p.m.
Eau Claire at Cassopolis, 5:00 p.m.
Marcellus at Brandywine, 5:00 p.m.
West Michigan Aviation Academy at Otsego, 5:30 p.m.
Schoolcraft at Constantine, 5:00 p.m.
Comstock at Vicksburg, 6:00 p.m.
Battle Creek Central at Battle Creek Calhoun Christian, 5:30 p.m.
Kalamazoo Christian at Saugatuck, 6:00 p.m.
Girls Volleyball
Niles at Brandywine, 6:00 p.m.
Saugatuck at Fennville, 6:30 p.m.
Girls Golf – Regionals
Division 2 at The Moors, Portage Central host, 11:00 a.m.
Battle Creek Lakeview, Byron Center, Coldwater, Holland, Mattawan, Middleville Thornapple-Kellogg, Portage Central, Portage Northern, Richland Gull Lake, St. Joseph, Sturgis, Zeeland East, Zeeland West
Division 3 at Orchard Hills Country Club, Niles Host, 10:00 a.m.
Allegan, Battle Creek Harper Creek, Charlotte, Edwardsburg, Dowagiac, Marshall, Niles, Otsego, Paw Paw,
Plainwell, South Haven, Lakeshore, Three Rivers, Vicksburg
Division 4 at Mines Golf Course, GR Northpointe Christian host,
Comstock, Grand Rapids NorthPointe Christian, Grand Rapids West Catholic, Grandville Calvin Christian, Grant Holton, Kalamazoo Christian, Kalamazoo Hackett, Kent City, Montague, Muskegon Western Michigan Christian, North Muskegon, Schoolcraft, Michigan Lutheran