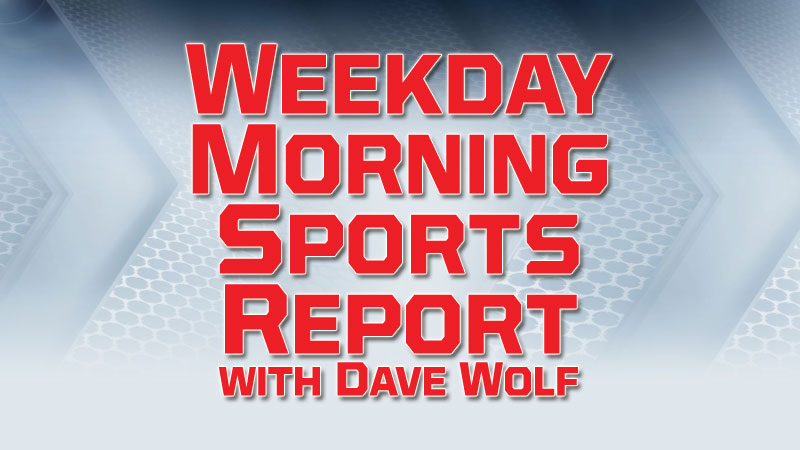 NFL – National Football League – Week 7
Yesterday
Minnesota Vikings 42, Detroit Lions 30
New Orleans Saints 36, Chicago Bears 25
Indianapolis Colts 30, Houston Texans 23
Vikings 42, Lions 30 – Cousins has 4 TD passes as Vikings surge past Lions 42-30
Kirk Cousins matched a career high with four touchdown passes, leading the surging Minnesota Vikings to a 42-30 win over the slumping Detroit Lions on Sunday. The Vikings (5-2) have won three consecutive games in part because their quarterback is making plays to complement one of the NFL's top defenses. Matthew Stafford also threw four touchdown passes, all to Marvin Jones, and became the fastest to reach 40,000 yards passing in NFL history. And Jones became the first Lions player in the Super Bowl era with four receiving TDs in a game.  The Lions (2-3-1) dropped their third straight game after a 2-0-1 start and they probably can't complain too much about officiating in their latest setback. The Lions had some critical penalty calls go against them in a 23-22 loss to Green Bay on Monday night.  Stafford was 30 of 45 for 364 yards with four TD passes and an interception on his last possession. Jones had 10 receptions for four TDs, matching his best total from 2013 when he played for Cincinnati. Danny Amendola had eight receptions for 105 yards.
Saints 36, Bears 25 – Bridgewater throws for 2 TDs, surging Saints top Bears 36-25
Teddy Bridgewater threw for 281 yards and two touchdowns, and the New Orleans Saints improved to 5-0 without injured starter Drew Brees with a 36-25 victory over the Chicago Bears on Sunday.  The Saints (6-1) again showed why they still see themselves as Super Bowl contenders even though their star quarterback is out indefinitely because of a torn ligament in his right thumb. Bridgewater completed 23 of 38 passes, Michael Thomas had nine receptions for 131 yards, and Latavius Murray ran for 119 yards and two touchdowns.  The Bears (3-3) lost their second straight, with Mitchell Trubisky struggling after missing a game because of a shoulder injury. They were hoping their prized quarterback would build on a solid showing in Week 3 against ashington, when he threw for three touchdowns. Instead, he was erratic, made poor decisions and heard it from the crowd. Trubisky finished 34 of 54 with 251 yards and two late touchdowns in his first appearance since he was hurt early against Minnesota on Sept. 29. About all the fans had to cheer for was a 102-yard kickoff return by Cordarrelle Patterson in the first quarter that matched the second-longest in franchise history.
Colts 30, Texans 23 – Colts take AFC South lead with 30-23 victory over Texans
Jacoby Brissett threw a career-high four touchdown passes Sunday and the Indianapolis Colts sealed a 30-23 victory over the Houston Texans with Darius Leonard's late interception.  Indy (4-2) has won three straight in the series and took over the early season lead in the AFC South.  The loss snapped Houston's two-game winning streak.  Brissett was masterful most of the day. He was 26 of 39 with 326 yards.
Week 7 Scores
San Francisco 9, Washington 0
Green Bay 42, Oakland 24
Buffalo 31, Miami 21
Arizona 27, N.Y. Giants 21
L.A. Rams 37, Atlanta 10
Jacksonville 27, Cincinnati 17
Tennessee 23, L.A. Chargers 20
Baltimore 30, Seattle 16
Dallas 37, Philadelphia 10
Week 7 Bye Week
Tampa Bay
Cleveland
Carolina
Pittsburgh
Tonight
New England Patriots at New York Jets, 8:15 p.m.             106.1 & 1400 WSJM Sports 7:30
NFL – Lions fans still angry about Monday night officiating
It's a different officiating crew this week, but Detroit fans don't care. Lions fans booed loudly when the official began talking during the opening coin toss before Sunday's game against Minnesota. It was clearly a reaction to Monday night's game at Green Bay, when Detroit was on the short end of some questionable calls in a 23-22 loss. The first flag of this weekend's game drew boos immediately when it was thrown. Then those became cheers when it turned out the penalty was on Minnesota.
NCAAFB – Ohio State jumps Clemson to 3rd; Wisconsin falls
Ohio State edged past Clemson to No. 3 in The Associated Press college football poll and Wisconsin dropped to 13th after being upset ahead of its showdown with the Buckeyes. Alabama remained No. 1 on Sunday in the AP Top 25 presented by Regions Bank, receiving 24 first-place votes. No. 2 LSU held its place and received 16 first-place votes. The Buckeyes had 13 first-place votes and No. 4 Clemson, the preseason No. 1 team and defending national champion, received nine. The Buckeyes and Tigers both were coming off conference blowouts on the road. Ohio State beat Northwestern 52-3 Friday night. Clemson defeated Louisville 45-10.  Oklahoma remained No. 5, but Penn State moved up to sixth after Wisconsin's first loss of the season. The Badgers were beaten Saturday by 30-point underdog Illinois in the season's most significant upset so far. Florida, Notre Dame, Auburn and Georgia rounded out the top 10, giving the Southeastern Conference five of the top 10 teams.
AP TOP 25

1

Alabama (24)

7-0

2

LSU (16)

7-0

3

Ohio State (13)

7-0

4

Clemson (9)

7-0

5

Oklahoma

7-0

6

Penn State

7-0

7

Florida

7-1

8

Notre Dame

5-1

9

Auburn

6-1

10

Georgia

6-1

11

Oregon

6-1

12

Utah

6-1

13

Wisconsin

6-1

14

Baylor

7-0

15

Texas

5-2

16

SMU

7-0

17

Minnesota

7-0

18

Cincinnati

6-1

19

Michigan

5-2

20

Iowa

5-2

21

Appalachian State

6-0

22

Boise State

6-1

23

Iowa State

5-2

24

Arizona State

5-2

25

Wake Forest

6-1
NHL – National Hockey League
Last Night
Washington Capitals 5, Chicago Blackhawks 3
Capitals 5, Blackhawks 3 – Wilson snaps tie with 3rd period goal, Caps edge Hawks
Tom Wilson broke a tie with 8:13 left and the Washington Capitals rebounded after blowing a two-goal lead to beat the Chicago Blackhawks 5-3 on Sunday for their third straight win. Wilson beat Corey Crawford from the right edge of the crease with his third goal after he was left open and took a cross-ice pass from Carl Hagelin to put Washington ahead 4-3. Lars Eller added an empty-netter from his own zone with 49.3 seconds remaining.  T.J. Oshie, Nic Dowd and Alex Ovechkin also scored for the Capitals, who got 41 saves from Braden Holtby. Hagelin had two assists. Drake Caggiula, Dominik Kubalik and Patrick Kane connected for the Blackhawks, who rallied to tie it at 3 midway through the third. Alexander Nylander had two assists and Corey Crawford blocked 25 shots as Chicago's two-game winning streak ended.
NASCAR – Hamlin wins in Kansas to stay in title hunt
Denny Hamlin has won a chaotic NASCAR Cup Series elimination race at Kansas Speedway by holding off Chase Elliott on a second overtime restart to pick up some extra playoff points. Elliott managed to finish second and advanced to the round of eight on points when Brad Keselowski got boxed in on the restart and lost too many spots. Kyle Busch wound up third, followed by Kurt Busch and William Byron. But the key was Keselowski, who dropped from 13th to 19th on the restart and out of the next round of the playoffs.
Golf – PGA – Rain pushes PGA Tour Champions' final round to Monday
Heavy rain forecast to last throughout the day forced the postponement of the third round of the PGA Tour Champions event on Sunday. The Dominion Energy Charity Classic, the first of three tournaments in the tour's Champions' Charles Schwab Cup playoffs, will resume on the Country Club of Virginia's James River Course at 8 a.m. Monday. Scott Parel and Tommy Tolles share the lead at 12 under par, with Colin Montgomerie one shot back. Parel won twice last season on the tour for players 50 and over, and Tolles is seeking his first victory in three years on the tour. He entered the week 59th in the Charles Schwab Cup standings, and only the top 54 will advance to the next event, the Invesco QQQ Championship on Nov. 1-3 in Thousand Oaks, California. Bernhard Langer, Miguel Angel Jimenez and Retief Goosen will begin the final round three shots off the lead.
MHSAA – High School Athletics
Tonight
Girls Volleyball
Cassopolis at Michigan Lutheran, 6:30 p.m.
New Buffalo at Buchanan, 6:00 p.m.
Eau Claire at Lawrence, 6:00 p.m.
River Valley at Bloomingdale, 7:00 p.m.