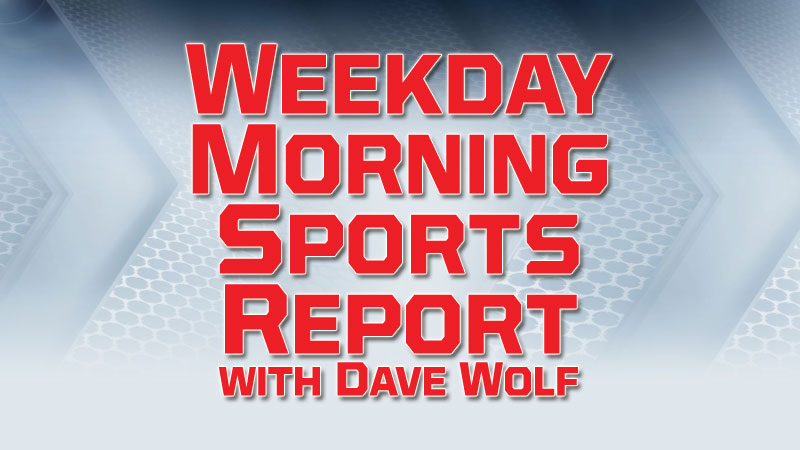 NCAAMBB – Men's College Basketball
Yesterday
Purdue 73, (6) Michigan State 63
Purdue 73, (6) Michigan State 63 – Purdue fends off late charge, tops No. 6 Michigan St 73-63
Ryan Cline scored 17 points and Purdue fended off a furious charge by No. 6 Michigan State, holding on for a 73-63 win Sunday. Trailing by 23 with under 13 ½ minutes left, Michigan State (18-3, 9-1 Big Ten) got within four points before falling short. Carsen Edwards added 14 as the Boilermakers (14-6, 7-2) won their fourth in a row. They've taken 12 straight at home. Cassius Winston finished with 23 points, seven rebounds and eight assists to lead the Spartans, who had won 13 in a row. Matt McQuaid had 12 points as Michigan State had a pair of school record streaks also end _ a 21-game winning streak against conference foes and a 12-game road winning streak in league play. The Boilermakers won by following Michigan State's traditional script _ playing better defense, winning the rebound battle and repeatedly grabbing loose balls.
Tonight
(2) Duke at Notre Dame, 7:00 p.m.
NCAAWBB – Women's College Basketball
Last Night
North Carolina 78, (1) Notre Dame 73
(23) Michigan State 77, Michigan 73
North Carolina 78, (1) Notre Dame 73 – Kea, North Carolina women stun No. 1 Notre Dame 78-73
Paris Kea scored a season-high 30 points to help North Carolina stun No. 1 Notre Dame 78-73 on Sunday. Leah Church came through with a 3-pointer at the 1:25 mark for her only basket, which broke a 71-all tie to put the Tar Heels (12-9, 3-4 Atlantic Coast Conference) ahead for good on the way to a major upset. UNC led by 10 early in the fourth quarter before Notre Dame ran off 12 straight points to take the lead. But instead of crumpling, the Tar Heels found a counterpunch.  Kea hit two free throws in the final 20 seconds to help keep control for the Tar Heels, who mobbed each other on the court as the horn sounded. Marina Mabrey had 20 points to lead the Fighting Irish (19-2, 6-1), who shot 49 percent but committed 20 turnovers in a mistake-filled showing on the road. Notre Dame's only other loss came to then-No. 2 UConn in December.
(23) Michigan State 77, Michigan 73 – McCutcheon-led No. 23 Michigan State beats Michigan 77-73
Taryn McCutcheon had 14 points, six assists, four rebounds and two steals to help No. 23 Michigan State hold off Michigan for a 77-73 victory Sunday.  The Spartans (15-5, 5-4 Big Ten) have won six of seven against their rivals. The Wolverines (12-9, 3-6) trailed by 15 points in the third quarter and by nine with 3:13 left before rallying to cut their deficit to four on four occasions over the last 1:50 of the game. Michigan State made enough free throws late in the game to seal its third win in four games. Jenna Allen and Shay Colley scored 14 points each and Victoria Gaines added 11 points for the Spartans. Michigan freshman forward Naz Hillmon had 17 points and 10 rebounds.
NBA – National Basketball Association
Yesterday
Cleveland Cavaliers 104, Chicago Bulls 101
Cavaliers 104, Bulls 101 – Cavs rally past Bulls 104-101, snap 6-game skid
Jordan Clarkson and Alec Burks each scored 18 points, Cedi Osman added 17 and the Cleveland Cavaliers ended a six-game losing streak, rallying to beat the Chicago Bulls 104-101 on Sunday. NBA-worst Cleveland improved to 10-41 after dropping 18 of 19. Matthew Dellavedova had 16 points, and Rodney Hood added 14.  Lauri Markkanen led Chicago with 21 points and 15 rebounds, and Zach LaVine had 17 points and 12 rebounds. The Bulls have lost three straight and 13 of 14.
Tonight
Golden State Warriors at Indiana Pacers, 7:00 p.m.
NFL – National Football League – Pro Bowl
Sunday
2019 NFL Pro Bowl – Camping World Stadium, Orlando, FL
AFC 26, NFC 7
AFC 26, NFC 7 – AFC takes Pro Bowl
The AFC has won the Pro Bowl for the third straight year, beating the NFC, 26-7 amid a steady rain in Orlando. Chiefs quarterback Patrick Mahomes (mah-HOHMZ') was the game MVP after completing 7 of 14 passes for 156 yards, including an 18-yard touchdown toss to Colts receiver Eric Ebron. Jets safety Jamal Adams was the defensive MVP after recording an interception and a sack.
Tennis – Djokovic beats Nadal for 7th Australian title
Novak Djokovic has won his record seventh Australian Open championship and a third consecutive Grand Slam title by beating Rafael Nadal 6-3, 6-2, 6-3. The No. 1-ranked Djokovic raised his major trophy total to 15, behind only Roger Federer's 20 and Nadal's 17. Djokovic improved to 7-0 in finals at Melbourne Park with a remarkably dominant and mistake-free performance, finishing with 34 winners and only nine unforced errors.
Golf – PGA – Rose holds off Scott to win
Justin Rose closed with a 3-under 69 for a two-stroke victory over Adam Scott in the PGA's Farmers Insurance Open. Rose carried a three-stroke lead into the round and overcame a few nervous moments early in the final round with enough key putts down the stretch. The lead shrank to a single stroke when he opened with three bogeys in five holes, and Jon Rahm made birdie on the par-5 sixth.  Rose finished 21 under and became the first player since Peter Jacobsen in 1995 to post all four rounds in the 60s at the event.
AHL – American Hockey League
Tonight
2019 AHL All Star Game – Mass Mutual Center, Springfield, MA, 7:00 p.m.
ECHL – ECHL Hockey
Last Night
Kalamazoo Wings 4, Indy Fuel 3
Toledo Walleye 4, Rapid City Rush 3
ISHSHA – High School Hockey
Yesterday
Lakeshore/St. Joseph Warriors 9, Valparaiso Vikings 4
MHSAA – High School Sports
Tonight
These are all weather permitting
Boys Basketball
Battle Creek Lakeview at Lakeshore, 7:15 p.m.
Howardsville Christian at Kalamazoo Homeschool, 7:30 p.m.
Edwardsburg at Sturgis, 7:15 p.m.
White Pigeon at Centreville, 7:30 p.m.
Gobles at Fennville, 7:00
Girls Basketball
Lakeshore at Battle Creek Lakeview, 7:15 p.m.
Lake Michigan Catholic at Battle Creek Calhoun Christian, 6:00 p.m.
Andrews Academy at Michigan Lutheran, 7:30 p.m.
New Buffalo at Berrien Springs, 7:00 p.m.
Lawrence at Buchanan, 7:00 p.m.
Sturgis at Edwardsburg, 7:15 p.m.
Paw Paw at Dowagiac, 7:15 p.m.
Centreville at White Pigeon, 7:30 p.m.
Gobles at Fennville, 5:30 p.m.
Competitive Cheerleading
Cheer by the Pier at St. Joseph, 6:00 p.m.  
St. Joe, Lake Michigan Catholic, Bloomingdale, Coloma, White Pigeon, Kalamazoo Loy Norrix