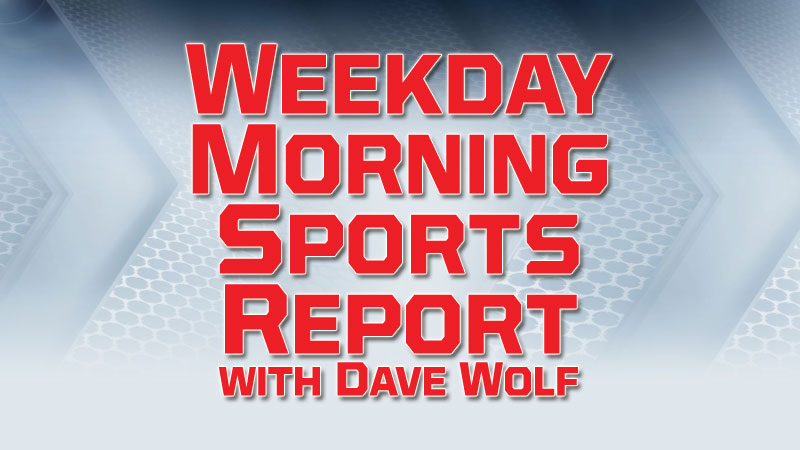 MLB – Major League Baseball
Last Night
Detroit Tigers 10, Kansas City Royals 8
Chicago Cubs 12, Cincinnati Reds 5
White Sox were off
Tigers 10, Royals 8 – Mercer's game-ending homer gives Tigers 10-8 win
Jordy Mercer's two-run homer in the bottom of the ninth gave the Detroit Tigers a 10-8 victory over Kansas City Royals on Thursday night.  Travis Demeritte led off the ninth with his third walk of the game and moved to second on a sacrifice bunt by Jake Rogers.  Mercer then hit a 2-1 fastball from Richard Lovelady (0-2) into the right-field stands for his sixth homer of the season and the eighth of a game in which both starters struggled.  Joe Jimenez (3-6) got the win with a scoreless ninth inning. Tigers starter Matt Boyd gave up five runs on six hits and three walks in a season-worst 2 2/3 innings. Boyd entered the game fourth in the American League with 187 strikeouts, but only had one against the Royals.
Cubs 12, Reds 5 – Rizzo celebrates, Cubs beat Reds 12-5 for biggest lead
Anthony Rizzo had a pair of hits as part of a 30th birthday celebration, Nicholas Castellanos added to his Chicago surge with a pair of homers and the Cubs beat the Cincinnati Reds 12-5 on Thursday night for their biggest NL Central lead of the season. The Cubs' sixth win in seven games gave them a 3½-game margin over the idle Brewers. The Reds wasted a big game by rookie Aristides Aquino — Yasiel Puig's replacement — and fell to eight games out, one shy of their biggest deficit. Rizzo was greeted in the visiting clubhouse by a banner featuring pictures of him as a youth. A few Cubs fans sang "Happy Birthday" before his first at-bat, and he answered with an RBI double off left-hander Alex Wood.  Castellanos had a pair of solo homers among his three hits, the latter breaking a 5-5 tie off Kevin Gausman (3-8) in the fourth inning. He's hit safely in all eight games since the Cubs got him from Detroit.  Ian Happ drove in four runs with a single and a two-run homer, his second straight games with four RBIs.
Tonight
Oakland (Fiers 10-3) at Chicago White Sox (Detwiler 1-2), 3:10 p.m.
Kansas City (Keller 7-11) at Detroit (Jackson 1-5), 7:10 p.m.     WSJM Sports/Cosy-FM 6:45
Chicago Cubs (Darvish 4-5) at Cincinnati (Bauer 9-8), 7:10 p.m.
MLB – White Sox, Yankees to play at 'Field of Dreams' in 2020
The Chicago White Sox will play a game against the New York Yankees next August at the site in Iowa where the movie "Field of Dreams" was filmed.  Major League Baseball announced Thursday that the White Sox will play host to the Yankees in Dyersville, Iowa, on Aug. 13, 2020.  A video tweeted by MLB shows Yankees star Aaron Judge asking Ray Kinsella, Kevin Costner's character in the 1989 movie, if he was in heaven. Costner replies with one of the movie's iconic lines — "No, it's Iowa" — and Judge nods before trotting back into the corn beyond the outfield.  A temporary 8,000-seat stadium will be built on the site to accommodate the first major league game ever played in Iowa. The game will air nationally on Fox.  A pathway is being built through a cornfield that will take fans to the stadium. It will overlook the site where Costner's character carved a ballpark out of a field after a mysterious voice told him, "If you build it, he will come." The right field wall will be broken up by windows to show the cornstalks beyond the wall, and the ballpark's design will honor old Comiskey Park, home of the White Sox from 1910-1990.  The White Sox are the designated home team.  The one-off game in Iowa is part of the sport's recent trend of hosting games outside of traditional ballparks and cities, such as the Little League Classic in Williamsport, Pennsylvania, and a matchup between Detroit and Kansas City in Omaha in June ahead of the College World Series. 
WNBA – Women's National Basketball Association
Last Night
Washington Mystics 91, Indiana Fever 78
Tonight
Chicago Sky at Las Vegas Aces, 10:30 p.m.
NFL – National Football League – Preseason Week 1
Last Night
New England Patriots 31, Detroit Lions 3
Buffalo Bills 24, Indianapolis Colts 16
Carolina Panthers 23, Chicago Bears 13
Patriots 31, Lions 3 – Jakobi Meyers impressive as Patriots rout Lions 31-3
Jakobi Meyers caught two touchdown passes in an impressive preseason debut, and the New England Patriots drubbed the Detroit Lions 31-3 on Thursday night.  Tom Brady and Matthew Stafford didn't play, and plenty of other key players were also spectators, but Meyers stood out for New England. The undrafted rookie caught scoring passes from Brian Hoyer and Jarrett Stidham in the second quarter. He finished with six catches for 69 yards.  Super Bowl MVP Julian Edelman (thumb) has been sidelined for the Patriots, and Phillip Dorsett is the only other returning receiver. Meyers seems to be taking advantage of his opportunity so far.  Lions receiver Jermaine Kearse was carted off injured early in the first quarter, and that was the start of a dismal night for Detroit. The Lions didn't cross midfield until the latter half of the fourth quarter, when they finally drove for a field goal. The Patriots sacked Detroit quarterbacks nine times.  The Lions finished the third quarter with only 41 net yards — and minus-11 passing.
Bills 24, Colts 16 – Singletary's fresh legs help Bills beat Colts, 24-16
With LeSean McCoy resting, and Frank Gore limited to two series, rookie running back Devin Singletary got the Buffalo Bills off to a running start in their preseason-opening 24-16 win over the Indianapolis Colts on Thursday night.  On Buffalo's fourth drive, Singletary showed off the shiftiness that to led the Bills drafting him in the third round. He accounted for 16 yards rushing and 21 receiving as part of a 46-yard drive that ended with Matt Barkley hitting Cam Phillips for an 8-yard touchdown pass to open the scoring 5 ½ minutes into the second quarter.  The Colts struggled on offense while sitting out numerous starters, including starting quarterback Andrew Luck, who is nursing a strained left calf.  Backup Jacoby Brissett finished 2 of 5 for 21 yards over three series, with both completions to offseason free-agent addition Devin Funchess.
Panthers 23, Bears 13 – Rookie Slye kicks Panthers past Bears in preseason opener
With Elliott Fry and Eddy Pineiro battling for the Chicago Bears kicking job, the best kicking effort in Thursday's preseason opener came instead from Carolina Panthers rookie Joey Slye.  Slye made field goals of 42, 55 and 29 yards and the Panthers had a 7-yard touchdown catch and 11-yard TD run from rookie Elijah Holyfield in a 23-13 victory over the Bears.  The Panthers already have a standout kicker in Graham Gano, and it's possible Slye put himself on the radar of the Bears as well as other teams seeking a kicker by hitting a second-quarter kick of 55 yards for a 6-0 lead. The former Virginia Tech player made a 29-yarder in the third quarter to expand Carolina's lead to 16-10. Slye's 42-yarder came on Carolina's second possession to open the scoring.  Bears rookie running back David Montgomery made his debut and broke off left tackle for a 7-yard TD in the second quarter, and Fry's point-after kick put the Bears up 7-6. Montgomery finished with 16 yards on three rushes and caught three passes for 30 yards.  Fry later had the Soldier Field fans roaring with a 43-yard field goal to close the first half, the same distance and at the same upright Cody Parkey missed from on his double-doink to end the Bears' 16-15 playoff loss last season to the Philadelphia Eagles.  Pineiro wasn't as fortunate, missing wide left on a 48-yard attempt in the first half before making a 23-yard chip shot to get the Bears within 16-13 in the fourth quarter.  Chicago quarterback Chase Daniel completed 11 of 13 for 120 yards and a TD while Tyler Bray was 8 for 17 for 85 yards for the Bears. Rookie tight end Ian Bunting led the Bears with 77 yards on three receptions.
Tonight
Tampa Bay Buccaneers at Pittsburgh Steelers, 7:30 p.m.
Minnesota Vikings at New Orleans Saints, 8:00 p.m.
Saturday
Cincinnati Bengals at Kansas City Chiefs, 8:00 p.m.
Los Angeles Rams at Oakland Raiders, 8:00 p.m.
Dallas Cowboys at San Francisco 49ers, 9:00 p.m.
NFL – Lawyer says 'no-call' lawsuit is unique
An attorney suing the NFL over the failure to call a crucial penalty in a January playoff game disputes claims that allowing the lawsuit to proceed would lead to a burdensome flood of further such suits over game outcomes.  Anthony LeMon filed his response Thursday to the league's attempt to block the lawsuit at Louisiana's Supreme Court. It notes that no other such suits are pending in state court in New Orleans, where his suit was filed. And it says the circumstances in the playoff game are unique.  At issue is officials' failure to flag a Los Angeles Rams player for an illegal hit on a New Orleans Saints receiver at a key point in the playoff game. The Rams won the game and advanced to the Super Bowl.
NHL – NY state approves $1.3 billion arena project for Islanders
The New York state board responsible for economic development has approved a $1.3 billion project to build a 19,000-seat arena for the New York Islanders hockey team at Belmont Park.  Newsday reports the six members of the Empire State Development board voted Thursday in favor of the complex that will include shops, restaurants and a hotel.  The project on state-owned property would allow the National Hockey League team to move from Brooklyn to Elmont, in Nassau County, while creating thousands of new jobs.  However, some residents of surrounding communities are worried about increased traffic and noise.  The state Franchise Oversight Board must still approve an environmental review. That could happen in the coming weeks.  The arena project was first announced by New York Gov. Andrew Cuomo in December 2017.
Golf – PGA – Merritt ties course record for lead at Northern Trust
Troy Merritt isn't obsessed with his position in the FedEx Cup and what he needs to advance in the PGA Tour's postseason. He figures the best solution is good golf, and he delivered his best round of the year Thursday in The Northern Trust.  Merritt began with a 10-foot par save, followed with a pair of 20-foot birdie putts and took advantage of calm, rain-softened Liberty National by tying the course record with a 9-under 62 for a one-shot lead over Dustin Johnson.  Tiger Woods had a 4-over 75.
Sex assault trial starts for former MSU hoops star Cleaves
An attorney for former Michigan State basketball star Mateen Cleaves says during his trial on sexual assault charges that consensual sex between two adults is not a crime.  Defense attorney Frank Manley made the comment Thursday in an opening statement in Cleaves' trial in Genesee County Circuit Court. Manley said the alleged victim was in a Flint area motel room with Cleaves in September 2015 "of her own free will."  Assistant Wayne County Prosecutor Lisa Lindsey told the jury the woman told Cleaves she wanted to leave but he continued to force himself on the 24-year-old woman. Cleaves is charged with criminal sexual conduct, assault with intent to commit criminal sexual conduct and unlawful imprisonment in an incident that occurred after a charity golf event and a visit to a bar. Cleaves led Michigan State to the NCAA basketball championship in 2000 and played for four NBA teams.
Transgender policy review
The U.S. Department of Education's Office for Civil Rights has launched an investigation into Connecticut's policy that allows transgender high school athletes to compete as the gender with which they identify. The investigation follows a complaint in June by the families of three girls, who say they were discriminated against by having to compete in track events against two athletes who were identified as male at birth and have not completed the physical transition to female.
MWL – Midwest League Baseball
Last Night
South Bend 8, Lansing 4
Bowling Green 9, West Michigan 6
Great Lakes 5, Lake County 41
Today
South Bend at Lansing, 7:05 p.m.
Bowling Green at West Michigan, 7:05 p.m.
Lake County at Great Lakes, 7:05 p.m.