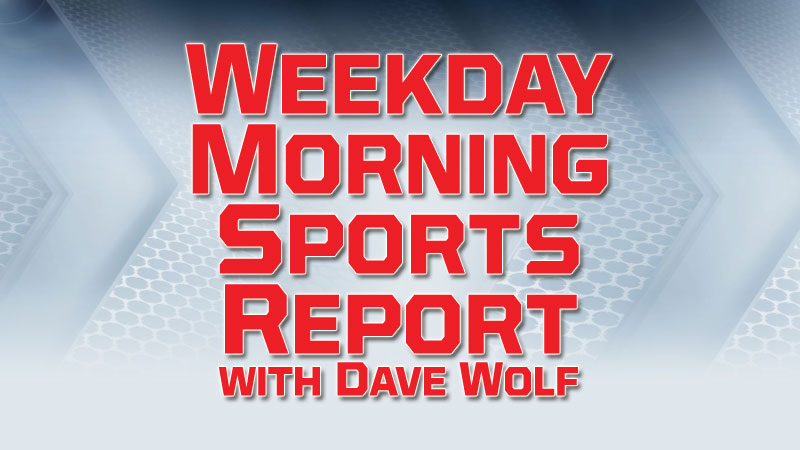 MLB – Major League Baseball
Yesterday
Cleveland Indians 2, Detroit Tigers 0
Minnesota Twins 10, Chicago White Sox 5
Chicago Cubs 4, New York Mets 1
Indians 2, Tigers 0 – Clevinger, Indians blank Tigers 2-0 for 3-game sweep
Mike Clevinger struck out 10 in eight sparkling innings, and Francisco Lindor homered to lift the Cleveland Indians to a 2-0 win over the Detroit Tigers on Thursday.  Cleveland swept the three-game series and is now 15-1 against the Tigers this year. The Indians have won 14 straight against Detroit.  Clevinger (10-2) allowed four hits and no walks in his longest outing of the season. He was lifted after 115 pitches, and Brad Hand worked a perfect ninth for his 33rd save in 38 chances.  Lindor opened the scoring in the third with a solo homer off Daniel Norris (3-11) and added a sacrifice fly in the seventh.  The Indians entered the game in the American League's first wild-card spot and 3 ½ games behind AL Central-leading Minnesota. Cleveland has won 50 of its last 75 games after starting the season 29-30.
Twins 10, White Sox 5 – Slugging Twins set road HR record in 10-5 rout of White Sox
Jake Cave homered twice, C.J. Cron went deep and the surging Minnesota Twins set a major league record for home runs on the road in a 10-5 victory over the Chicago White Sox on Thursday.  Cave led off the third with drive off Dylan Cease to give Minnesota 139 homers away from home, eclipsing the mark of 138 set by San Francisco in 2001. Cron, the next hitter, followed with a homer to center.  Cave added a shot in the seventh for his second career multi-homer game, increasing the Twins' overall total to 261. The record for homers in a season, 267, was set last year by the New York Yankees.  Cron doubled and had three RBIs in a three-hit afternoon, and Nelson Cruz drove in in three runs as the AL Central leaders won their fifth straight. In sweeping a three-game series with sliding Chicago, Minnesota (82-51) moved to 31 games above .500 for the first time since September 2010.
Cubs 4, Mets 1 – Caratini hits 2 HRs off deGrom, Cubs beat Mets 4-1 for sweep
Victor Caratini homered twice off Mets ace Jacob deGrom, including a tiebreaking, three-run drive in the seventh inning as Chicago left Citi Field with three straight wins.  Jon Lester pitched six effective innings to help Chicago increase its lead for the second NL wild-card spot to 2 1/2 games over Philadelphia.  The Mets lost their sixth in a row, all at home. Full of hope a week ago, they dropped five games behind Chicago.  Caratini lofted a solo homer in the second that made it 1-all. That was the Cubs' only hit until they struck in the seventh.  Kris Bryant hit a one-out single off shortstop Amed Rosario's glove, and Javier Baez grounded a single up the middle. Caratini fell behind 1-2, fouled off two pitches and then pulled a line drive into the second deck in right field.
Today
Milwaukee (Anderson 6-3) at Chicago Cubs (Quintana 11-8), 2:20 p.m.
Minnesota (Gibson 12-6) at Detroit (VerHagen 4-2), 7:10 p.m.    WSJM Sports/WSJM News 6:45
Chicago White Sox (Nova 9-10) at Atlanta (Fried 14-4), 7:20 p.m.
NBA – Benton Harbor's Chandler suspended 25 games for positive drug test
Brooklyn Nets forward Wilson Chandler has been suspended 25 games without pay by the NBA for testing positive for a drug that increases the release of growth hormone. The league says Chandler's suspension will begin with the first regular-season game in which he is healthy and eligible to play. The Nets signed the veteran forward during their busy offseason and expect him
to play a valuable role in the absence of Kevin Durant, who is still recovering from a ruptured Achilles tendon. Chandler has averaged 12.9 points in 11 seasons since being taken in the first
round of the 2007 draft.
NFL – National Football League – Preseason week 4
Last Night
Indianapolis Colts 13, Cincinnati Bengals 6
Cleveland Browns 20, Detroit Lions 16
Tennessee Titans 19, Chicago Bears 15
NCAAFB – College Football
Last Night
Central Michigan 38, Albany 21
CMU 38, Albany 21 – Central Michigan opens McElwain era with win over Albany
Quinten Dormady threw three touchdown passes, Jonathan Ward ran for two scores, and Central Michigan kicked off the coach Jim McElwain era with its 12th straight win against FCS opponents, 38-21 against Albany in Thursday night's season opener.  Dormady (27 of 37 for 285 yards) hit Tyrone Scott on a 22-yard TD pass in the first quarter, then cashed in on D'Andre Dill's fumble recovery with a 14-yard scoring pass to Scott eight plays later. Dormady's 4-yard TD pass to Kalil Pimpleton put the FBS Chippewas up 24-7 at halftime.
Tonight
Tulsa at (18) Michigan State, 7:00 p.m.                    Superhits 103.7 Cosy-FM 5:30
Saturday
Eastern Michigan at Coastal Carolina, 3:30 p.m.
Monmouth at Western Michigan, 7:00 p.m.
Middle Tennessee at (7) Michigan, 7:30 p.m.             News/Talk 94.9 WSJM 6:30
Monday
(9) Notre Dame at Louisville, 8:00 p.m.
NCAAFB – Michigan ready for opener
Shea Patterson is back as Michigan's starting quarterback, directing a new offense that is very familiar to him. The senior said the no-huddle, hurry-up offense scheme the seventh-ranked Wolverines will unveil against Middle Tennessee is a lot like the one he ran for two years at Ole Miss. Wolverines coach Jim Harbaugh made a major move in the offseason he is hoping pays off right away. He hired Josh Gattis away from Alabama to be the team's offensive coordinator. is slated to make the trip Friday.
Tennis – US Open – Gauff to face No. 1 Osaka in third round
Coco Gauff has become the youngest player in 23 years to advance to the third round of the U.S. Open. The 15-year-old Floridian continues to show that her run to the fourth round at Wimbledon last month was no fluke as she earned a 6-2, 4-6, 6-4 win over Timea Babos (tih-MAY'-ah BAH'-bohs) of Hungary. Gauff now prepares for a meeting with defending champion Naomi Osaka, who is seeking her third title in the last five Grand Slams. The top-ranked Osaka stormed to a 6-2, 6-4 victory over Magda Linette after needing three sets to win her opening-round match on Tuesday. Kobe Bryant and Colin Kaepernick (KAP'-ur-nihk) were on hand as Osaka looked strong from the baseline and was never in serious trouble. American Taylor Townsend pulled off the biggest victory over her career by surprising former No. 1 and two-time major champion Simona Halep (HA'-lehp). The 23-year-old Townsend came back to edge Halep, 2-6, 6-3, 7-6.
WNBA – Women's National Basketball Association
Last Night
Los Angeles Sparks 87, Indiana Fever 83
Dallas Wings 88, Chicago Sky 83
MWL – Midwest League Baseball
Yesterday
Lansing 7, West Michigan 7
Fort Wayne 9, South Bend 4
Great Lakes 5, Dayton 3
Tonight
West Michigan at Lansing, 7:05 p.m.
South Bend at Fort Wayne, 7:05 p.m.
Dayton at Great Lakes, 7:05 p.m.
MHSAA – High School Sports
Last Night
Football – Week 1
SMAC
St. Joseph 32, Battle Creek Central 19
Battle Creek Lakeview 46, Niles 6
Kalamazoo Central at Mattawan – Suspended until Noon today (tied 24-24 in OT)
Portage Northern 41, Kalamazoo Loy Norrix 0
Portage Central 21, Gull Lake 7
Wolverine Conference
Otsego 39, South Haven 0
Edwardsburg 46, Dowagiac 8
Paw Paw 42, Three Rivers –
Plainwell 38, Allegan 20
Southwest 10
Cassopolis 50, Hartford 0
Mendon 14, Decatur 7
White Pigeon 54, Bloomingdale 0
Centreville 58, Eau Claire 6
Marcellus 41, Bangor 8
Non-Conference
Holland West Ottawa at Lakeshore – Suspended 3rd quarter, will resume today at 1:00 p.m.
Battle Creek Harper Creek 25, Benton Harbor 16
Berrien Springs 28, Grand Rapids West Catholic 3
Galesburg-Augusta 33, River Valley 22
Lawton 42, Watervliet 12
Brandywine 38, Coloma 8
Saugatuck 33, Comstock 12
Delton-Kellogg at Parchment – Suspended
Onsted 34, Fennville 14
Gobles 32, Athens 24
Schoolcraft 54, Buchanan 27
Constantine 60, Union City 0
8-Man Football
Lake Michigan Catholic 68, Tekonsha 50
Litchfield 30, Michigan Lutheran 6
Colon 46, Lawrence 6
Bellevue at Martin, 7:00 p.m.
Bridgman at North Adams Jerome – Suspended
Boys Soccer
Howardsville Christian 2, Michigan Lutheran 0
Tonight
Football
Holland West Ottawa at Lakeshore, 1:00 p.m. resumption
Kalamazoo Central at Mattawan, 12:00 p.m. resumption
Delton-Kellogg at Parchment, 7:00 p.m.
Sturgis at Vicksburg, 7:00 p.m.
Wyoming Tri-Unity at Climax-Scotts, 7:00 p.m.
Bellevue at Martin, 7:00 p.m. resumption
Jackson Lumen Christi at Kalamazoo Hackett, 5:00 p.m.     at K-College
Boys Soccer
Grand Haven at Portage Central, 7:00 p.m.