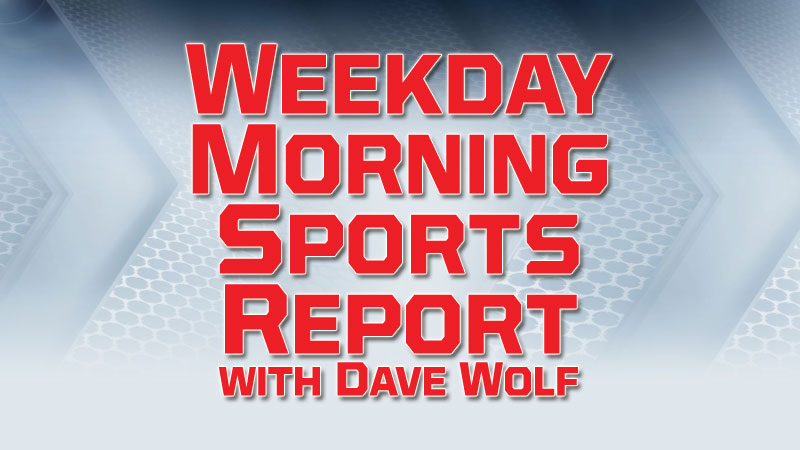 MLB – Major League Baseball
Last Night
St. Louis Cardinals 8, Chicago Cubs 0
New York Mets 4, Chicago White Sox 0
Tigers were off
Cardinals 8, Cubs 0 – Cardinals beat Cubs 8-0, move into 1st place in NL Central
Jack Flaherty struck out nine in seven strong innings and Matt Wieters hit a three-run homer as the St. Louis Cardinals beat the Chicago Cubs 8-0 Thursday in a matchup of NL Central leaders.  The Cardinals won two games in the three-game set and claimed first in the division, a game ahead of Chicago. The Cubs have lost four of six overall and 11 of their last 16 on the road.  Wieters capped off a four-run, sixth-inning outburst with a three-run homer off Derek Holland to give the Cardinals a 6-0 lead.  Jose Martinez, Kolten Wong and Yairo Muniz had RBI singles for the Cardinals, who are coming off a 16-9 record in July. Jon Lester (9-7) gave up five earned runs on nine hits over five-plus innings. He struck out six and did not walk a batter.
Mets 4, White Sox 0 – Wheeler solid as Mets roll past White Sox
Zack Wheeler tossed seven innings of four-hit ball, Robinson Cano drove in two runs with a homer and double and the New York Mets beat the Chicago White Sox 4-0 on Thursday for their seventh straight win. Wilson Ramos also drove in a run as the Mets completed a three-game sweep of the White Sox and won their 13th of 17 overall. New York has its longest winning streak since a nine-game run in early April 2018. Chicago has dropped eight of nine and is 4-16 since the All-Star break.  Rookie Dylan Cease (1-4) allowed four runs, three earned, in seven innings in his fifth and longest start since joining Chicago's rotation. 
Today
Milwaukee (Davies 8-4) at Chicago Cubs (Quintana 8-7), 2:20 p.m.
Chicago White Sox (Nova 6-9) at Philadelphia (Vargas 6-5), 7:05 p.m.
Detroit (Alexander 0-1) at Texas (Lynn 13-6), 8:05 p.m.   WSJM Sports/Cosy-FM 7:40
MLB – MLB comes down on Reds, Bucs
Major League Baseball has handed down its suspensions stemming from Tuesday's brawl between the Pirates and Reds in Cincinnati. Pittsburgh reliever Keone Kela received the biggest punishment, a 10-game ban after admitting he threw at a batter during the game. Cincinnati reliever Amir Garrett earned an eight-game suspension and former Red Yasiel Puig picked up a three-game ban. Puig was traded to the Indians after the game. Pirates infielder Jose Osuna was suspended five games, while Pittsburgh pitcher Kyle Crick and Reds pitcher Jared Hughes each got three. Reds manager David Bell was ordered to sit out six games, and Pirates skipper Clint Hurdle was penalized two games. Bell already had been ejected when he ran onto the field to get after Hurdle. All six players have appealed their suspensions.
MLB – Moncada back on IL, Farquhar joins as coach
The White Sox have put third baseman Yoan Moncada on the 10-day injured list with a strained right hamstring. Outfielder Ryan Cordell was recalled from Triple-A Charlotte.
NFL – National Football League – Preseason – Hall of Fame Game
Last Night
Denver Broncos 14, Atlanta Falcons 10
Broncos 14, Falcons 10 – Broncos beat Falcons late
Hours after visiting a hospital because of a kidney stone, Vic Fangio won a football game.
The new coach of the Denver Broncos saw a late interception set up rookie Juwann Winfree's 15-yard touchdown catch Thursday night, and his team edged the Atlanta Falcons 14-10 in the Hall of Fame game to open the NFL's preseason.  rey Johnson's interception of Matt Schaub's pass after the Atlanta backup quarterback was pressured set up Denver at the Falcons 38 with 5:21 remaining. A 14-yard pass interference call on fourth down against Rashard Causey kept Denver in it, but the Broncos were hurt by a holding penalty against rookie Ryan Crozier. Unfazed, rookie Brett Rypien hurled a pass into the right corner of the end zone, where it was deflected and Winfree latched onto it with 1:26 remaining.


Golf – Western Am – Thompson earns medalist honor as match play begins
Davis Thompson of Saint Simons, Georgia posted 13-under 267 on Thursday to earn Western Amateur medalist honors in his first appearance at the tournament.  A junior at Georgia, Thompson made 11 birdies during the third and fourth rounds Thursday to shoot 65-67. The Sweet 16 cut came at 4 under par. Karl Vilips of Perth, Australia beat Philip Barbaree of Shreveport, Louisiana in a sudden-death playoff for the final spot in match play.  Daniel Wetterich, of Cincinnati, Ohio, and Eric Bae, of Pinehurst, North Carolina, tied for second at 9 under. Each posted four sub-70 rounds during medal play. 31 year-old Garrett Rank, an NHL referee, advanced to the Sweet 16 for the first time in five tournament appearances by shooting 65 in the fourth round to finish 6 under.
2019 Western Amateur Sweet 16

Friday Morning Match Play Tee Times

1. Davis Thompson – Saint Simons, GA

-13

(1) Davis Thompson vs.
(16) Karl Vilips

8:00 a.m.

2. Eric Bae – Pinehurst, NC

-9

3. Daniel Wetterich – Cincinnati, OH

-9

(8) Quade Cummins vs.
(9) David Laskin

8:12 a.m.

4. Turk Pettit – Auburn, AL

-7

5. Garrett Rank – Ontario, Canada

-6

(4) Turk Pettit vs.
(13) John Pak

8:24 a.m.

6. Sahith Theegala – Chino Hills, CA

-6

7. Ricky Castillo – Yorba Linda, CA

-6

(5) Garrett Rank vs.
(12) Hidetoshi Yoshihara

8:36 a.m.

8. Quade Cummins – Weatherford, OK

-6

9. David Laskin – Elk Grove, CA

-6

(2) Eric Bae vs.
(15) Chandler Phillips

8:48 a.m.

10. Garrett May – Texarkana, TX

-5

11. Frankie Capan – Phoenix, AZ

-5

(7) Ricky Castillo vs.
(10 Garrett May

9:00 a.m.

12. Hidetoshi Yoshihara – Niigata, Japan

-5

13. John Pak – Scotch Plains, NJ

-5

(3) Daniel Wetterich vs.
(14) Everton Hawkins

9:12 a.m.

14. Everton Hawkins – Irvine, CA

-5

15. Chandler Phillips – Huntsville, TX

-5

(6) Sahith Theegala vs.
(11) Frankie Capan

9:24 a.m.

16. Karl Vilips – Perth, Australia

-4
Golf – PGA – Co-leaders through 18 at Wyndham Championship
Byeong Hun An and Sungjae Im shot the best rounds of their PGA Tour careers, an 8-under 62 that puts them in a two-way tie for the lead after one round at the Wyndham Championship. An closed with birdies on four of his final six holes and a sand save on the par-4 18th. He is seeking his first PGA victory. Mackenzie Hughes, Rory Sabbatini, Patrick Rodgers and Johnson Wagner are one stroke behind the South Korean leaders in the final Tour event before the FedEx Cup playoffs.
Golf – LPGA – Buhai leads Women's British Open
Ashleigh Buhai of South Africa shot a 7-under 65 to take a one-stroke lead in the first round of the Women's British Open. Buhai is just ahead of Japan's Hinako Shibuno and American Danielle Kang, who  each had a bogey in rounds of 66.
NCAAFB – Clemson No. 1, Alabama No. 2 in preseason coaches' poll
Clemson is No. 1 in the USA Today preseason coaches' poll for the first time, followed by Alabama at No. 2. The defending champion Tigers received 59 of a possible 65 first-place votes and the Crimson Tide got the rest in the poll released Thursday. The Associated Press preseason Top 25 will be released Aug. 19. Clemson beat Alabama 44-16 in the College Football Playoff championship game in January. It was the fourth straight year the Tigers and Tide met in the playoff and third time they played for the national championship. Clemson and Alabama have alternated winning the last four championships. Georgia was No. 3 in the coaches' poll, followed by Oklahoma and Ohio State. No. 6 LSU and No. 8 Florida gave the Southeastern Conference four top-10 teams.
MWL – Midwest League Baseball
Last Night
Lake County 5, Lansing 4
South Bend 4, West Michigan 3
Fort Wayne 10, Great Lakes 9
Today
Lansing at Lake County, 7 p.m.
Fort Wayne at Great Lakes, 7:05 p.m.
West Michigan at South Bend, 7:35 p.m.