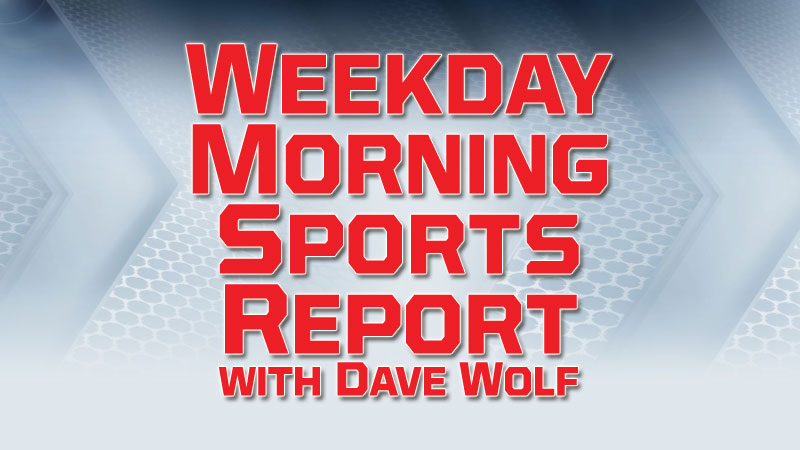 MLB – Major League Baseball
Last Night
Cleveland Indians 6, Detroit Tigers 3
Kansas City Royals 6, Chicago White Sox 5
Cubs were off
Indians 6, Tigers 3 – Bauer strikes out 10, Indians win 11th straight over Tigers
Trevor Bauer struck out 10 in 6 2/3 innings, José Ramírez hit a go-ahead home run in the sixth and the Cleveland Indians beat the Detroit Tigers for the 11th straight time, 6-3 on Thursday night. Cleveland swept the four-game series and moved to 12-1 against Detroit this season. The Indians have won five straight and 11 of 13 overall.  Bauer (9-7) has been the subject of trade rumors as the July 31 deadline approaches. Several scouts were seated behind home plate to watch Bauer, who could be one of the big names dealt by end of the month.  The right-hander allowed a solo homer by Niko Goodrum in the second and a two-run shot by Harold Castro in the third.  Bauer was pulled with two on in the seventh and tipped his cap to the crowd of 17,500, which gave him a standing ovation in what might have been his final game at Progressive Field since his last two starts before the deadline will be on the road.  Brad Hand recorded the final four outs — all on strikeouts — for his 26th save in 27 chances.
Royals 6, White Sox 5 – Royals hold off White Sox 6-5 to sweep 4-game series
Cheslor Cuthbert and Jorge Soler homered in a five-run third inning and the Kansas City Royals stayed hot Thursday, completing a four-game sweep of the Chicago White Sox with a 6-5 win. Ian Kennedy gave up a run in the ninth, but struck out A.J. Reed looking with the tying run on second base to clinch the win and earn his 16th save in 19 opportunities. The four-game winning streak is Kansas City's longest of the season and just the Royals' second series sweep this year. The White Sox, on the other hand, have lost seven in a row since coming back from the All-Star break and drop a season-worst nine games under .500. Royals starter Brad Keller (6-9) got off to a rocky start, allowing the first four batters of the game to reach base on a pair of infield hits, an error and a walk, leading to a pair of unearned runs. But Keller settled down after that and battled through 6 1/3 innings, allowing just a couple of runs after the first inning. Keller gave up nine hits, struck out seven and walked two. Yoan Moncada matched his career high, set last year, with his 17th home run in the top of the third to make it 3-0 before the Royals scored.
Tonight
San Diego (Lauer 5-7) at Chicago Cubs (Lester 9-6), 2:20 p.m.
Toronto (Stroman 5-10) at Detroit (Zimmermann 0-6), 7:10 p.m. WSJM Sports/Cosy-FM 6:45
Chicago White Sox (Lopez 4-8) at Tampa Bay (McKay 1-0), 7:10 p.m.
B10 – Big Ten's Delany says old mistakes to blame for college woes
Outgoing Big Ten Commissioner Jim Delany says he thinks some serious mistakes were made in the 1970s that still create problems today. Delany, who is in his 31st and final year as commissioner, kicked off Big Ten football media days by saying the loss of the four-year scholarship, the ending of the $15 weekly laundry stipend for athletes and allowing freshmen to play have all contributed to the issues in college athletics today. In the mid-70s, the NCAA ruled schools no longer could provide athletes with a monthly living expenses stipend. "Cost of attendance" stipends have only recently been offered to athletes. Delany will retire in 2020 and Kevin Warren will take over on Jan. 1. Delany says he and Warren will begin working together in September.
NHL – Seattle NHL team names a manager
Seattle's NHL expansion team now has a general manager: Ron Francis, a Hall of Famer and a two-time Stanley Cup winner. He will have complete control of operations under Seattle Hockey Partners CEO Tod Leiweke. The yet-to-be-named team will debut in 2021. It says it already has more than 32,000 season ticket deposit holders and another 25,000 on a waiting list.
NFL – State court suit over 'no-call' can proceed against NFL
A Louisiana judge won't stop a lawsuit against the NFL over the playoff "no-call" that led to the Rams beating the Saints and advancing to the 2019 Super Bowl.  State Civil District Court Judge Nicole Sheppard ruled Thursday in the damage suit filed by attorney Antonio LeMon. LeMon says that means Commissioner Roger Goodell and game officials can be questioned in depositions. The officials failed to call either pass interference or roughness penalties when a Rams player leveled a Saints receiver with a helmet-to-helmet hit at a crucial point in the NFC title game. A lawyer for the NFL did not immediately respond to a request for comment. LeMon says he and three others filed the lawsuit to get at the truth of what happened in the game.
Golf – The Open – JB Holmes grabs lead at British Open, Woods struggles
Two of the biggest names in golf are struggling in the first round of the British Open. Tiger Woods has bogeyed the last hole for a 7-over 78, his worst opening round at a British Open. His highest first-round score at golf's oldest major before this year was 76 at St. Andrews in 2015. Rory McIlroy had an 8-over 79. American J.B. Holmes is doing much better. He birdied the last hole for a 5-under 66, one stroke better than previous leader Shane Lowry.
Golf – LPGA – Morgan, Creamer tied for lead in LPGA Tour team event
Morgan Pressel and Paula Creamer shot a best-ball 6-under 64 on Thursday for a share of the second-round lead in the Dow Great Lakes Bay Invitational, the LPGA Tour's first-year team event. Stephanie Meadowand Giulia Molinaro had a 61, and Frenchwomen Celine Boutier and Karine Icher shot 62 to match Pressel and Creamer at 10-under 130 at Midland Country Club. The teams will play alternate shot Friday and close Saturday with a best-ball round.  Trying to get into the U.S. Solheim Cup mix, Pressel and Creamer birdied six of the last eight holes on their opening nine .
Tennis – US Open purse to surpass $57 million
The U.S. Open total purse this year is more than $57 million, the richest in tennis history. The men's and women's singles champion will each receive $3.85 million, and the men's and women's doubles champion teams will get $740,000. Those are both the highest payouts in U.S. Open history.
WNBA – Women's National Basketball Association
Tonight
Washington Mystics at Indiana Fever, 7:00 p.m.
MWL – Midwest League Baseball
Last Night
West Michigan 13, Beloit 7
Wisconsin 5, South Bend 4
Lansing 5, Burlington 4
Clinton 16, Great Lakes 7
Tonight
Burlington at Lansing, 7:05 p.m.
Clinton at Great Lakes, 7:05 p.m.
West Michigan at Beloit, 7:30 p.m.
South Bend at Wisconsin, 8:05 p.m.