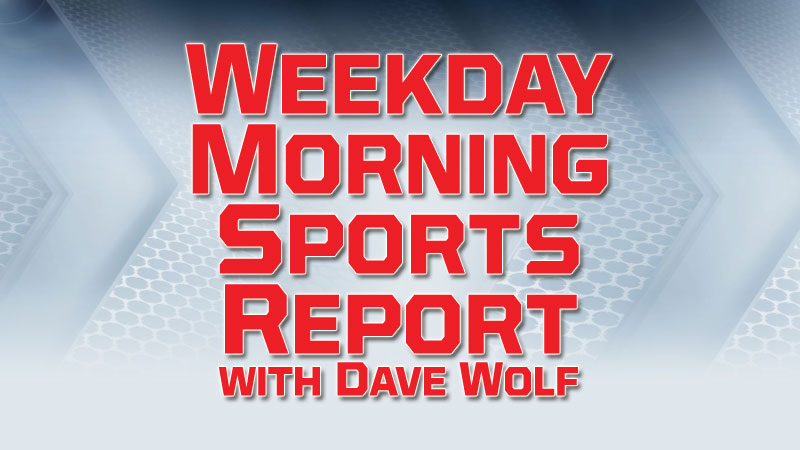 MLB – Major League Baseball
Yesterday
Tampa Bay Rays 6, Detroit Tigers 1
Colorado Rockies 3, Chicago Cubs 1
White Sox were off
Rays 6, Tigers 1 – D'Arnaud homers twice, leads Rays to 6-1 win over Tigers
Travis d'Arnaud homered for the first time in over 14 months, going deep twice for the Tampa Bay Rays in a 6-1 victory over the Detroit Tigers on Thursday. D'Arnaud missed all but four games in 2018 due to Tommy John surgery. His only homer last year came March 31. On Thursday, he hit two-run shots in the fourth and eighth innings. Willy Adames also homered for Tampa Bay. Jalen Beeks (5-0) pitched 4 1/3 scoreless innings for the Rays, who improved to a major league-best 20-9 on the road. Daniel Norris (2-5) allowed three runs and 11 hits in 5 2/3 innings. Ryne Stanek pitched two innings as Tampa Bay's opener, then Beeks relieved and worked into the 7th, allowing four hits.
Rockies 3, Cubs 1 – Lambert sparkles to win debut, Rockies top Cubs 3-1
Peter Lambert allowed four hits over seven innings and struck out nine to win his major league debut, helping the Colorado Rockies beat the Chicago Cubs 3-1 on Thursday. A 22-year-old right-hander selected in the second round with the 44th overall pick of the 2015 amateur draft, Lambert retired 11 straight batters before Kris Bryant doubled with one-out in the sixth. Bryant scored on Javier Baez's two-out single. Lambert (1-0) walked one and threw 63 of 95 pitches for strikes, ending his outing by striking out the side in the seventh. He set a Rockies record for strikeouts by a pitcher in his debut. He also singled on his first pitch as a big league batter, using a two-tone bat to loop a fastball from Jose Quintana (4-5) to right-center field. Lambert was 2-2 with a 5.07 ERA in 11 starts this season at Triple-A Albuquerque. Jairo Diaz pitched a one-hit eighth and Scott Oberg threw a perfect ninth for this third save, completing a five-hitter.
Today
St. Louis (Mikolas 4-5) at Chicago Cubs (Hamels 4-2), 2:20 p.m.
Minnesota (TBD) at Detroit (Boyd 5-4), 7:10 p.m.    WSJM Sports/Cosy-FM 6:45
Chicago White Sox (Nova 3-5) at Kansas City (Bailey 4-6), 8:15 p.m.
MLB – Cubs' Joe Maddon thinking ahead to using Craig Kimbrel
Cubs manager Joe Maddon is projecting how to use Craig Kimbrel, even before Chicago announces a deal with the free agent closer. Maddon thinks the 31-year-old right-hander might be ready to pitch in about three weeks. Kimbrel, who has 333 saves and a 1.91 ERA over nine major league seasons, turned down a $17.9 million qualifying offer from Boston last November and remained a free agent.
NHL – 2019 NHL Stanley Cup Final (best of 7)
Last Night
St. Louis Blues 2, Boston Bruins 1                                                         (STL leads 3-2)
Blues 2, Bruins 1 – Blues need just 1 more win
The St. Louis Blues are on the verge of becoming the oldest team to win its first Stanley Cup. The Blues have a three-games-to-two lead in the final after Jordan Binnington handled 38 shots and Ryan O'Reilly had his second consecutive two-point game in a 2-1 victory over the Bruins in Boston. Binnington helped St. Louis weather an early storm while the Bruins outshot them 17-8 in the first period. O'Reilly broke up the scoreless tie by beating Tuukka Rask 55 seconds into the second period, one game after capping a two-goal performance by netting the game-winner in the Blues' 4-2 victory over the Bruins in St. Louis. O'Reilly also picked up an assist when David Perron took a shot that banked off Rask's pad and into the net. Perron made it 2-0 with 9:24 to play, but the Bruins answered back with Jake DeBrusk's goal less than three minutes later. Binnington blanked Boston the rest of the way to put the Blues in position to capture their first championship in their 51-season history. Bruins captain Zdeno Chara started on the blueline, 48 hours after taking a puck to the jaw that inflicted a serious facial injury. Chara was hurt in the second period of Game 4 and never returned to the ice. Game 6 is Sunday in St. Louis.
NBA – 2019 NBA Finals (best of 7)
Tonight
Toronto Raptors at Golden State Warriors, 9:00 p.m.                           (TOR leads 2-1)
NBA – NBA bans Stevens 1 year, fines him $500,000
Toronto's Kyle Lowry says the Warriors executive who shoved him in Game 3 should not be allowed to be part of the league going forward. The NBA is in partial agreement, banning Mark Stevens from NBA games for one year. Stevens is a Warriors investor who made contact with the Raptors' guard after Lowry dove into the seats for a loose ball. Lowry says Stevens is "not a good look for the ownership group that they have" with Golden State. He's also thankful for the support he's gotten from other NBA players, including LeBron James. The NBA also fined Stevens $500,000.
Tennis – French Open – Unseeded American in French semis
The defending women's champion is out at the French Open tennis tournament thanks to a 17-year-old, unseeded American. After a rainout on Wednesday, the rescheduled women's quarterfinals produced a big surprise as Amanda Anisimova knocked off defending champion Simona Halep 6-2, 6-4. No. 8 Ashleigh Barty reached the semifinals for the first time by beating Madison Keys 6-3, 7-5.  On the men's side, for the first time in eight years, the top four seeds all reached the semifinals at Roland Garros. The matchups are No. 2 Rafael Nadal vs. No. 3 Roger Federer, followed by No. 1 Novak Djokovic vs. No. 4 Dominic Thiem. Djokovic advanced by beating Alexander Zverev 7-5, 6-2, 6-2 to earn the right to face Thiem, who reached the semifinals for the fourth straight year by knocking off Karen Khachanov 6-2, 6-4, 6-2. All the semifinal matches are scheduled to be played Friday. Those matches include men's second seed Rafael Nadal against No. 3 Roger Federer and women's 26-seeded Johanna Konta versus Marketa Vondrousova.
NFL – Lions sing WR Kearse
The Lions have signed receiver Jermaine Kearse. He was added to the roster on Detroit's final day of mandatory minicamp. He had one of the most memorable catches in the 2016 Super Bowl while playing for the Seattle Seahawks against New England. He made a 33-yard acrobatic catch after the ball bounced off his body four times with 1:06 left. The Patriots held on to win. Detroit coach Matt Patricia was then the Patriots' defensive coordinator.
NFL – Wentz gets extension
Philadelphia Eagles quarterback Carson Wentz has accepted a four-year contract extension through the 2024 season. Wentz is 23-17 in three seasons as the starting quarterback but has missed 13 games, including five playoff contests, over the past two years. He finished third in NFL MVP voting in 2017 when backup quarterback Nick Foles led the Eagles to a Super Bowl victory over the Patriots. Wentz has thrown for 10,152 yards, 70 touchdowns and 28 interceptions with a 92.5 passer rating. ESPN says the extension is worth $128 million with more than $107 million guaranteed.
Golf – PGA – Bradley leads
Keegan Bradley fired a 7-under 63 to take the first-round lead at the Canadian Open. Shane Lowry is among five players within one stroke of the lead. Matt Kuchar is within two shots of Bradley, who shot a 31 on the back nine to take the lead.
NCAAMBB – Ex-Arizona assistant basketball coach gets 3-month sentence
A judge has sentenced a former assistant basketball coach at the University of Arizona to three months in prison for his role in a college hoops corruption scandal. Emanuel "Book" Richardson received the sentence on Thursday in federal court in Manhattan. Richardson had pleaded guilty earlier this year to accepting $20,000 in bribes from an aspiring business manager for pro athletes.
MWL – Midwest League Baseball
Yesterday
South Bend 4, Bowling Green 1
Dayton 9, West Michigan 3
Lansing 7, Great Lakes 1
Tonight
Lansing at Lake County, 7 p.m.
South Bend at Great Lakes, 7:05 p.m.
West Michigan at Bowling Green, 7:35 p.m.
MHSAA – High School Sports
Tonight
Girls Soccer – Regional Finals
Division 2 at Spring Arbor University
Gull Lake vs. Marshall, 7:00 p.m.
Division 3 at Allegan
Allegan vs. GR South Christian, 6:00 p.m.
Division 4 at Portage Northern
Holland Black River vs. Kalamazoo Christian, 6:30 p.m.
Saturday
Boys Baseball – Regional Finals/Super Regional
Division 2 at Edwardsburg
GR Catholic Central vs. Portland, 10:00 a.m.
Lakeshore vs. Otsego, 12:30 p.m.
Super Regional – 3:00 p.m.
Division 3 at Coloma
Stanton Central Montcalm vs. Pewamo-Westphalia, 10:00 a.m.
Buchanan vs. Bronson, 12:30 p.m.
Super Regional – 3:00 p.m.
Division 4 at Gobles
River Valley vs. Decatur, 10:00 a.m.
Battle Creek St. Philip vs. Colon, 12:30 p.m.
Super Regional – 2:30 p.m.
Division 1 at Kalamazoo College
Portage Northern vs. Grand Ledge, 10:00 a.m.
Saline vs. Brownstone Woodhaven, 12:30 p.m.
Super Regional – 3:00 p.m.
Girls Softball – Regional Semis/Finals
Division 1 at Howell College
Gull Lake vs. Grand Ledge, 10:00 a.m.
St. Joseph vs. Howell, 12:00 p.m.
Regional Final – 2:00 p.m.
Division 2 at Edwardsburg
Vicksburg vs. Middleville Thornapple-Kellogg, 10:00 a.m.
Lakeshore vs. Olivet, 12:00 p.m.
Regional Final – 2:00 p.m.
Division 3 at Coloma
Centreville vs. Schoolcraft, 10:00 a.m.
Coloma vs. Delton-Kellogg, 12:00 p.m.
Regional Final – 2:00 p.m.
Division 4 at Gobles
Lawrence vs. Kalamazoo Christian, 10:00 a.m.
River Valley vs. Colon, 12:00 p.m.
Regional Final – 2:00 p.m.
Boys Golf – State Finals
Division 2 at Forest Akers West-MSU
Team Qualifiers
Edwardsburg
Gull Lake
Individual Qualifiers
Luke Pelak (Mattawan)
Remi Franklin (Allegan)
Ryan Guzzo (St. Joseph)
Division 3 at Katke-Ferris State
Team Qualifiers
Dowagiac
Schoolcraft
Delton-Kellogg
Individual Qualifiers
Brendon Patmalnieks (Constantine)
Division 4 at The Meadows-GVSU
Team Qualifiers
Lake Michigan Catholic
Kalamazoo Christian
Kalamazoo Hackett
Individual Qualifiers
Blaine Shafer (White Pigeon)
Carter Geigley (Centreville)