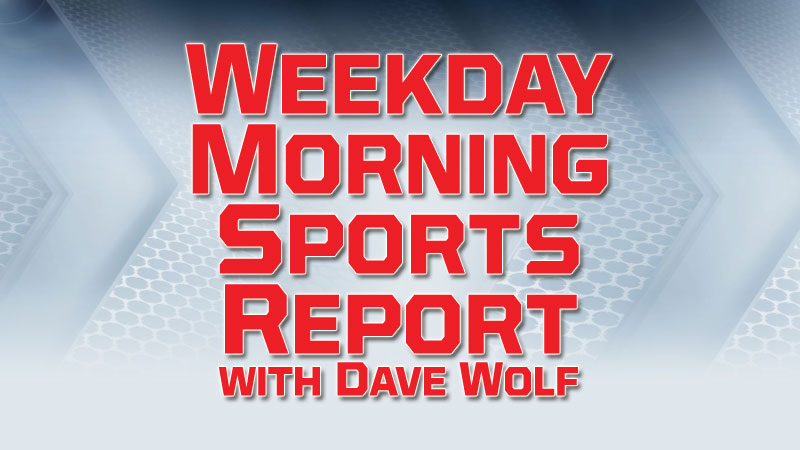 MLB – Major League Baseball
Yesterday
Boston Red Sox 7, Detroit Tigers 3
Los Angeles Dodgers 2, Chicago Cubs 1
White Sox were off
Red Sox 7, Tigers 3 – Chavis homers, Red Sox beat Tigers 7-3
Michael Chavis hit a two-run homer, Rick Porcello got his first win of the season and the Boston Red Sox beat the Detroit Tigers 7-3 Thursday night.  Andrew Benintendi and Mookie Betts had two doubles apiece for Boston, and Rafael Devers hit a two-run double as the Red Sox had a season-high seven extra-base hits.  Nicholas Castellanos hit a two-run homer for the Tigers, who swept a doubleheader Tuesday but left their only visit to Boston this season with a four-game split. Porcello (1-3) struck out five and allowed three runs, six hits and two walks in six innings. It was the fifth start of the season for the 2016 AL Cy Young Award winner, who missed out on a victory in his last start because of a blown save. Jordan Zimmermann (0-4) allowed five runs and five hits in three innings. He walked three and struck out two.
Dodgers 2, Cubs 1 – Lester solid in return, but Dodgers get past Cubs 2-1
The Los Angeles Dodgers spoiled Jon Lester's return to the Cubs' rotation by scoring on an error and a sacrifice fly, beating Chicago 2-1 on Thursday to avoid a three-game sweep.  Lester (1-1), who spent 16 days on the injured list with a left hamstring strain, allowed one unearned run on four hits in five innings.  Cody Bellinger drove in the Dodgers' second run with a sacrifice fly off Kyle Ryan in the eighth after Los Angeles loaded the bases with two walks and a hit batter. It was Bellinger's 31st RBI of the season, tying Milwaukee's Christian Yelich for the most in the majors. Bellinger went 1 for 2, raising his major league-leading batting average to .426.  Pedro Baez (2-1) struck out three in 1 1/3 innings for the win. Kenley Jansen allowed Albert Almora Jr.'s homer in the ninth but got the final three outs for his eighth save.
Today
Detroit (Norris 1-0) at Chicago White Sox (Rodon 3-2), 8:10 p.m.          WSJM Sports/Cosy-FM 7:45
Chicago Cubs (Hendricks 1-3) at Arizona (Ray 0-1), 9:40 p.m.
MLB – Reliever's auto stolen, but pitching for win more important
Chicago Cubs reliever Pedro Strop made a quick decision to help his team secure a win over the Los Angeles Dodgers before completing the paperwork about his stolen car.  The 33-year-old right-hander was talking to police in the Cubs clubhouse late Wednesday about his stolen Genesis when the score became tied. Cubs spokesman Julian Green said that's when Strop told police, "I gotta get out of here, I gotta pitch tonight."   Strop later earned the save in the Cubs' 7-6 win. Strop told police that based on surveillance video, his car was stolen from his North Side apartment building's garage around 6:30 a.m. Wednesday. About eight hours later, police tried to pull over a person behind the wheel of the car, but the driver sped away. The car was later found after it struck a parked car. Police said no one is in custody.  Strop on Thursday laughed about the theft and recovery of his car, saying he was concerned about the vehicle's condition.
NBA – National Basketball Association
Last Night
San Antonio Spurs 120, Denver Nuggets 103                                          (Series tied 3-3)
Spurs 120, Nuggets 103
The San Antonio Spurs have forced a Game 7 in their NBA first-round series with a 120-103 win over the Denver Nuggets. LaMarcus Aldridge dropped in 26 points and DeMar DeRozan added 25 to help the Spurs withstand an outstanding performance by Nikola Jokic, who scored 27 of his 43 points in the second half. San Antonio surged to a 34-24 lead by shooting 67 percent from the field in the first quarter while Denver missed all seven of its 3-point attempts.
Tonight
Golden State Warriors at Los Angeles Clippers, 10:00 p.m.                   (GSW leads 3-2)
NHL – 2019 NHL Stanley Cup Playoffs – Round 2 (Best of 7)
Last Night
Boston Bruins 3, Columbus Blue Jackets 2 – OT                                     (BOS leads 1-0)
St. Louis Blues 3, Dallas Stars 2                                                           (STL leads 1-0)
Bruins 3, Blue Jackets 2 – OT
Charlie Coyle provided the tying and winning goals as the Boston Bruins earned a 3-2 overtime win against the Columbus Blue Jackets in Game 1 of their NHL second-round series. Coyle beat Sergei Bobrovsky 5:15 into OT after knotting the score with 4:35 left in regulation. The Bruins led 1-0 until Brandon Dubinsky and Pierre-Luc Dubois scored just 13 seconds apart in the third period.
Tonight
Carolina Hurricanes at New York Islanders, 7:00 p.m.                           (Game 1)
Colorado Avalanche at San Jose Sharks, 10:00 p.m.                               (Game 1)
NFL Draft – Cardinals take Murray with No. 1 pick
Kyler Murray has become the 22nd Heisman Trophy winner to go first overall in the NFL draft.  The Arizona Cardinals chose Murray, making it the second straight year an Oklahoma quarterback was selected with the No. 1 pick. Murray was sensational after replacing Baker Mayfield as the Sooners' No. 1 signal-caller in 2018, completing 69% of his passes for 4,361 yards, 42 touchdowns and seven interceptions. He helped Oklahoma advance to the CFP semifinals before losing to Alabama, 45-34 in the Orange Bowl. Murray threw for 308 yards, two scores and no picks versus the Crimson Tide. The Cardinals currently have Josh Rosen as their starting quarterback. Arizona took Rosen with the 10th overall selection in last year's draft.
NFL Draft – Lions select Iowa tight end T.J. Hockenson with No. 8 pick
The Detroit Lions addressed a pressing need, selecting tight end T.J. Hockenson with the No. 8 overall pick in the NFL draft.  Detroit was initially interested in trading its first-round pick Thursday night to acquire more selections, but they decided the Iowa star was too good of a player and too good of a fit to pass up.  The 6-foot-5, 251-pound Hockenson is highly regarded because of his combination of athleticism, receiving skills and blocking. He won the John Mackey Award last year, honoring the college football's top tight end. Hockenson had 73 receptions for 1,080 yards and nine receiving touchdowns in his career with the Hawkeyes.  The franchise needed to invest in pass-catching options for quarterback Matthew Stafford. Detroit had drafted only one receiver (Kenny Golladay) and one tight end (Michael Roberts) since selecting tight end Eric Ebron No. 10 overall in 2014. After releasing Ebron last year and failing to replace him, general manager Bob Quinn appeared to plug a hole in the offense.
NCAAMBB – Likely NBA top pick Zion Williamson referenced at NCAA trial
The player widely projected to be the NBA draft's top overall pick came up at a college basketball corruption trial as jurors heard a recording of a Clemson coach who seemed eager for help recruiting him. The charismatic Zion Williamson played one year at Duke before entering the draft scheduled for June. His name surfaced as recorded conversations were played Thursday at an aspiring agent and an amateur basketball coach's criminal trial. Prosecutors say the defendants teamed up with undercover FBI agents and a corrupt financial adviser to decide which college coaches should get money to steer players their way. In a July 2017 recording, defendant Christian Dawkins was heard telling Clemson assistant coach Steve Smith he could help get Williamson's family what it needed if Williamson attended Clemson.
MWL – Midwest League Baseball
Yesterday
West Michigan 10, Lake County 9 – 10 innings
Dayton 8, Great Lakes 3
Fort Wayne 12, South Bend 6
Bowling Green 6, Lansing 5
Tonight
Lake County at West Michigan, 6:35 p.m.
Great Lakes at Dayton, 7 p.m.
Lansing at Bowling Green, 7:35 p.m.
Fort Wayne at South Bend, 7:35 p.m.
MHSAA – High School Sports
Last Night
Baseball
Mishawaka Penn (IN) 13, St. Joseph 0
Edwardsburg 14, Niles 2 – Game 1
Edwardsburg 3, Niles 0 – Game 2
River Valley 4, Benton Harbor 2 – Game 1
River Valley 10, Benton Harbor 4 – Game 2
Watervliet 2, Saugatuck 1 – Game 1
Saugatuck 5, Watervliet 0 – Game 2
Decatur 2, Centreville 1 – Game 1
Centreville 7, Decatur 4 – Game 2
South Bend St. Joseph 8, Buchanan 5
White Pigeon 17, Eau Claire 2 – Game 1
White Pigeon 14, Eau Claire 2 – Game 2
Girls Soccer
South Haven 4, Hartford 1
Girls Tennis
Buchanan 7, Lake Mich. Catholic/Bridgman 1
Softball
St. Joseph 9, Coloma 7 – Game 1
Coloma 6, St. Joseph 3 – Game 2
Niles 3, Edwardsburg 0 – Game 1
Edwardsburg 2, Niles 1 – Game 2
Lake Michigan Catholic 16, Howardsville Chr. 6 – Game 1
Lake Michigan Catholic 8, Howardsville Chr. 7 – Game 2
Dowagiac 7, Berrien Springs 5 – Game 1
Dowagiac 4, Berrien Springs 3 – Game 2
Brandywine 2, River Valley 0 – Game 1
River Valley 8, Brandywine 6 – Game 2
Bridgman 16, New Buffalo 0 – Game 1
Bridgman 10, New Buffalo 1 – Game 2
Marcellus 3, Hartford 0 – Game 1
Hartford 8, Marcellus 3 – Game 2
Watervliet 15, Saugatuck 0 – Game 1
Watervliet 7, Saugatuck 1 – Game 2
Centreville 16, Decatur 1 – Game 1
Centreville 14, Decatur 0 – Game 2
Tonight
Girls Soccer
Lakeshore at Edwardsburg, 5:30 p.m.
Plainwell at Mattawan, 6:30 p.m.
Battle Creek Lakeview at Kalamazoo Central, 6:30 p.m.
Battle Creek Central at Kalamazoo Loy Norrix, 6:30 p.m.
Buchanan at Three Rivers, 5:00 p.m.
Constantine at Vicksburg, 6:00 p.m.
Bridgman at Coloma, 5:00 p.m.
Bangor at Saugatuck, 5:00 p.m.
Baseball
Edwardsburg at Otsego, 4:00 p.m.
Sturgis at Paw Paw, 4:00 p.m.
Dowagiac at Plainwell, 4:00 p.m.
Vicksburg at South Haven, 4:00 p.m.
Saugatuck at Bangor, 4:30 p.m.
Softball
Edwardsburg at Otsego, 4:00 p.m.
Sturgis at Paw Paw, 4:00 p.m.
Dowagiac at Plainwell, 4:00 p.m.
Vicksburg at South Haven, 4:00 p.m.
Saugatuck at Bangor, 4:30 p.m.