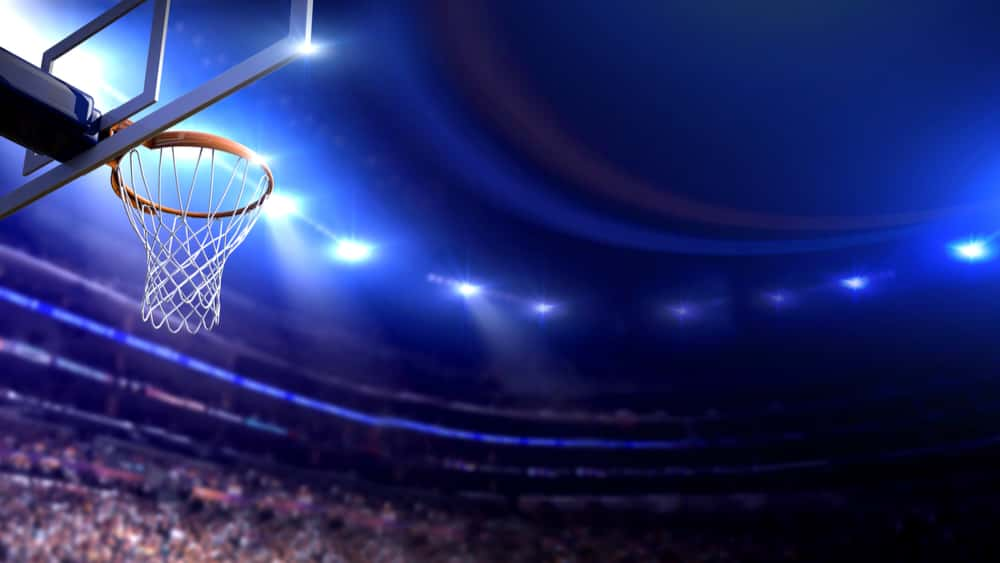 March Madness: NCAA Tournaments canceled due to coronavirus
There will be no hoops, hardball or hockey for a while.
The NCAA has canceled the men's and women's basketball tournaments because of the spread of coronavirus. The decision came one day after the NCAA announced games that were scheduled to start next week would be played in mostly empty arenas. That plan was scrapped as every major American sports league put the brakes on their seasons due to concerns about the pandemic. The NCAA also canceled its championships in every winter and spring sport, including hockey, baseball and lacrosse.
All remaining Division I conference basketball tournaments have been canceled. Moments away from tipoff at some arenas, and minutes apart, each Power Five conference canceled its remaining games. The Big East game between Creighton and St. John's began at Madison Square Garden but was called off at halftime. Smaller conferences followed suit, shutting down their tournaments.
Major League Baseball has delayed the start of its season by at least two weeks because of the coronavirus outbreak. Opening day had been scheduled for March 26, and the decision announced by Commissioner Rob Manfred left open whether each team would still play 162 games. MLB also suspended the rest of its spring training schedule.
The NHL has put its season on pause, effective immediately, because of the coronavirus pandemic. The move came one day after the NBA suspended its season following a positive test for COVID-19 by a Utah Jazz player. Bettman said the hope is to resume play later and still award the Stanley Cup. The NHL Players' Association backed the decision, calling it "an appropriate course of action at this time."
Major League Soccer is shutting down for 30 days because of the coronavirus, delaying the home opener for the expansion team co-owned by former England captain David Beckham. MLS Commissioner Don Garber says the decision was based on advice and guidance from the Centers for Disease Control and Prevention, Public Health Agency of Canada and other public health authorities.
The Detroit Pistons and Boston Celtics all said they were having some players and staff self-quarantine for as many as 14 days. Like the Raptors and Wizards, the Pistons and Celtics have had recent games against the Jazz. The Cleveland Cavaliers played Utah March 2 and say they don't plan to mandate quarantines unless players exhibit symptoms.
The PGA Tour first said there would be no fans. Now there will be no players. In a late night decision, the PGA Tour canceled the rest of The Players Championship and said it would not play the next three weeks. Commissioner Jay Monahan had said earlier Thursday he was comfortable with the tournaments going on without fans because it's an outdoor sport. He said Thursday night the new coronavirus situation is changing rapidly and the right thing for the PGA Tour to do is to pause. The next scheduled event would be the Masters.
Not only are major professional sports league shut down, minor league sports are also affected.  The NBA's suspension also included the developmental "G"-League, hockey's American Hockey League and ECHL are suspended.  Major League Baseball's suspension also includes all of the baseball minor league system.
NBA says virus hiatus will likely last "at least" a month
NBA Commissioner Adam Silver said Thursday that the league's hiatus because of the coronavirus pandemic will likely last at least a month, or roughly what would have been the remainder of an uninterrupted regular season. It was Silver's first public comments since the league suspended play Wednesday after Utah Jazz center Rudy Gobert tested positive for COVID-19. A second Jazz player, Donovan Mitchell, said Thursday that he has also tested positive. The 30-day minimum hiatus would mean no games until at least April 10. The regular season was to end April 15.
Amid virus precautions, Tokyo Olympic flame is lit in Greece
The flame for the Tokyo Olympics was lit Thursday at the birthplace of the ancient games in a pared-down ceremony because of the coronavirus. Fears of the coronavirus forced Greek officials to ban members of the public from attending the ceremony in Athens and severely curtail the number of invited officials and journalists. Normally, several thousand people from many countries gather on the earthen banks of Olympia's ancient stadium to watch the ceremony.  The International Olympic Committee has stressed that the July 24-Aug. 9 games will go ahead as planned and urged all athletes to continue to prepare for the Olympics.
Russia restricted to 10 athletes in track at Tokyo Olympics
Russia's track team was limited to 10 athletes for the Tokyo Olympics and the country's federation was fined $10 million by the sport's governing body on Thursday.  World Athletics passed the latest package of sanctions after the Russian track federation's new president accepted charges that fake documents were used under the previous management to give a top athlete an alibi for missing a doping test. World Athletics will restart a system to vet Russian competitors and allow them to compete as neutral athletes. They will be limited to 10 athletes at major events, but that limit can be raised later if World Athletics feels Russia is making progress on reforms.
Trump "postpone" idea shot down by Japanese Olympic minister
President Donald Trump's suggestion to postpone the Tokyo Olympics for a year because of the spreading virus was immediately shot down by Japan's Olympic minister. Seiko Hashimoto is a former Olympic medalist. She says "the IOC and the organizing committee are not considering cancellation or a postponement — absolutely not at all." She told a news conference in Tokyo that organizers are planning to open the games as scheduled on July 24. Trump told reporters at the White House that "I just can't see having no people there. In other words, not allowing people. Maybe, and this is just my idea, maybe they postpone it for a year."
Column: What will fans talk about without sports?
What will we talk about on Monday? The day after the NCAA Tournament selection is a national event, with millions of bracket-fillers picking which Cinderella would dance to the regional final and which top seed would choke early. The brackets will forever be blank, and fans won't have baseball, the NBA or the NHL to watch either. Cable networks will have no live games and Twitter will have no highlights to react to, as most sports go quiet for weeks because of the virus that has disrupted life around the world.
MHSAA – High School Sports put on hold
Postseason events sponsored by the Michigan High School Athletic Association have been suspended immediately and indefinitely due to concerns related to COVID-19.  The Ice Hockey, Girls Gymnastics and Lower Peninsula Boys Swimming & Diving Finals had been scheduled for this weekend, while the Girls & Boys Basketball Tournaments are midway through earlier rounds of their playoff progressions.  On Wednesday, Gov. Gretchen Whitmer recommended a stoppage of large gatherings in order to assist in preventing the spread of COVID-19.  "Based on the events of the last 48 hours and with things changing by the minute, we believe we have no choice but to suspend our winter tournaments immediately," MHSAA Executive Director Mark Uyl said. "This is a suspension until we have a better handle on the situation. The health and welfare of everyone involved is our number one priority."  Uyl added that more information and updates will be forthcoming over the next few days. No timetable has been determined for possible rescheduling for tournaments.