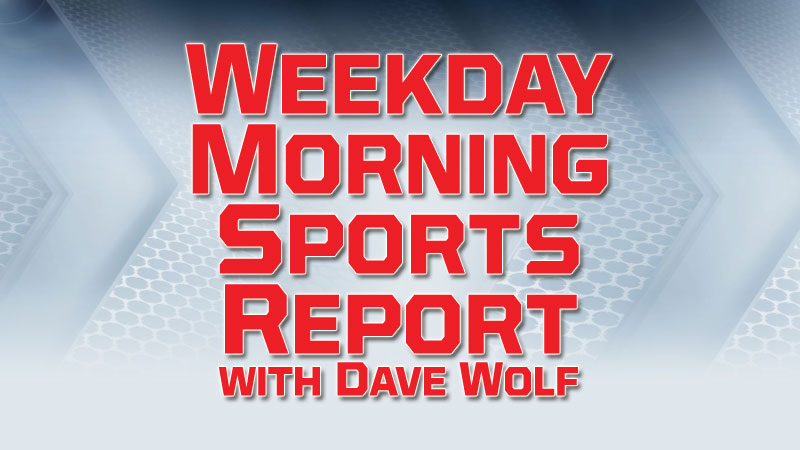 NFL – National Football League – Week 13
Last Night
Seattle Seahawks 37, Minnesota Vikings 30
Seahawks 37, Vikings 30 – Seahawks knock off Vikings
Rashaad Penny scored one touchdown rushing and one receiving in the Seahawks' 37-30 win over the Vikings. Seattle trailed 17-10 until Penny burst into the end zone on a one-yard run early in the third quarter. The Seahawks pulled ahead on a field goal and took control when Russell Wilson hit David Moore for a 60-yard TD. The Seahawks took control of first place in the NFC West at 10-2, while the 8-4 Vikings fell one game behind the NFC North-leading Green Bay Packers.
NFL – Lions put TE Hockenson on injured reserve
The Detroit Lions have put rookie tight end T.J. Hockenson on injured reserve with an ankle injury. The Lions took Hockenson in the first round of this year's draft. He has caught 32 passes for 367 yards and two touchdowns. The loss of Hockenson is another blow to an offense that has been without quarterback Matthew Stafford and recently put backup quarterback Jeff Driskel on IR.
AP Top 25
1 Louisville(48) 7-0
2 Kansas(3) 6-1
3 Maryland 8-0
4 Michigan(9) 7-0
5 Virginia(5) 7-0
6 Ohio State 7-0
7 North Carolina 6-1
8 Kentucky 6-1
9 Gonzaga 8-1
10 Duke 7-1
11 Michigan State 5-2
12 Arizona 9-0
13 Oregon 6-2
14 Auburn 7-0
15 Memphis 6-1
16 Seton Hall 6-2
17 Florida State 7-1
18 Baylor 5-1
19 Dayton 5-1
20 Colorado 6-0
21 Tennessee 6-1
22 Washington 5-1
23 Villanova 5-2
24 Butler 7-0
25 Utah State 7-1
NCAAMBB – Louisville is new No. 1, unranked Michigan goes to No. 4
Louisville climbed to No. 1 in the latest reshuffling of The Associated Press men's college basketball poll while Michigan matched a record by going from unranked to No. 4. The Cardinals became the fourth No. 1 in five weeks this season following Duke's home loss to Stephen F. Austin. Kansas is second, followed by Maryland in a week when every spot in the poll changed. The Wolverines matched Kansas in 1989 for the biggest jump from being unranked in the history of the poll that dates to 1949.
NCAAMBB – College Basketball
Tonight
Oakland at Western Michigan, 7:00 p.m.
Valparaiso at Eastern Michigan, 7:00 p.m.
(4) Michigan at (1) Louisville, 7:30 p.m.         106.1 & 1400 WSJM Sports 7:00
(10) Duke at (11) Michigan State, 9:30 p.m.   Superhits 103.7 Cosy-FM 8:30
NHL – National Hockey League
Last Night
New York Islanders 4, Detroit Red Wings 1
St. Louis Blues 4, Chicago Blackhawks 0
Islanders 4, Red Wings 1 – Eberle scores twice, Islanders handle Red Wings 4-1
Jordan Eberle scored two goals and Semyon Varlamov made 30 saves to lift the New York Islanders over Detroit 4-1, extending the Red Wings' winless streak to 10 games. Anders Lee and Anthony Beauvillier also scored for the Islanders, who were outshot 31-25 but never trailed in the game. Dylan Larkin had the only goal for the Red Wings. Detroit is 0-8-2 during this winless stretch, and the last eight games were regulation losses. The Red Wings have been outscored 28-5 over their last six.
Blues 4, Blackhawks 0 – Allen gets shutout, Blues blank short-handed Blackhawks 4-0
Jake Allen made 38 saves, Brayden Schenn scored his team-leading 14th goal and the St. Louis Blues beat the short-handed Chicago Blackhawks 4-0 for their fourth consecutive victory. Jaden Schwartz, Tyler Bozak and Mackenzie MacEachern also scored for St. Louis, which improved to 13-3-3 since star forward Vladimir Tarasenko was sidelined by a left shoulder injury that required surgery.


NBA – National Basketball Association
Last Night
Chicago Bulls 113, Sacramento Kings 106
Indiana Pacers 117, Memphis Grizzlies 104
Bulls 113, Kings 106 – Bulls nearly blow big lead, hold off Kings 113-106
Zach LaVine scored 28 points and made four free throws in the final 11 seconds, and the Chicago Bulls overcame a sloppy fourth quarter to hold off the Sacramento Kings 113-106. Lauri Markkanen had 20 points and seven rebounds, Wendell Carter added 10 points and 10 rebounds, and Tomas Satoransky scored 14 points as Chicago snapped a three-game losing streak.
Pacers 117, Grizzlies 104 – Balanced scoring carries Pacers past short-handed Grizzlies
Malcolm Brogdon scored 19 points, Domantas Sabonis added 18 and the Indiana Pacers beat the depleted Memphis Grizzlies 117-104. Seven players scored in double figures for the balanced Pacers, including Myles Turner with 17 points. The Grizzlies were short-handed as five players, all key parts of the rotation, sat out with various ailments.
Tonight
Detroit Pistons at Cleveland Cavaliers, 7:00 p.m.
NCAAWBB – Stanford new No. 1 in women's Top 25 after top 2 teams lose
Stanford moved up to No. 1 in The Associated Press women's college basketball poll for the first time in seven years. The Cardinal's ascension came after previous No. 1 Oregon and No. 2 Baylor both lost on Saturday. Louisville, which beat Oregon, jumped six spots to No. 2. Oregon fell to third while Baylor plummeted to seventh. UConn and Oregon State were fourth and fifth.
MHSAA – High School Athletics
Last Night
Girls Basketball – Season Opener
Lake Michigan Catholic 23, Colon 16
Emily Lage led Lake Michigan Catholic with a game high 12 points and 14 rebounds in the Lakers 23-16 season opening victory over Colon.  Maggie Tidey added 6 for LMC.
Buchanan 47, Andrews Academy 31
Decatur 41, River Valley 28
Regan Rose scored a game high 20 points to lead Decatur to a 41-28 win over River Valley.  Lucia Rico led River Valley with 7.
Tonight
Girls Basketball
St. Joseph at Battle Creek Harper Creek, 7:00 p.m.
Grand Rapids Union at Benton Harbor, 7:00 p.m.
New Buffalo at Michigan Lutheran, 7:30 p.m.
Coloma at Brandywine, 7:00 p.m.
Berrien Springs at Watervliet, 7:00 p.m.
Lawrence at Bridgman, 7:30 p.m.
Three Rivers at Niles, 7:00 p.m.
Paw Paw at Mattawan, 7:00 p.m.
South Haven at Gobles, 7:15 p.m.
Edwardsburg at Schoolcraft, 7:15 p.m.
Marcellus at Burr Oak, 6:30 p.m.
Bloomingdale at Delton-Kellogg, 7:00 p.m.
Constantine at White Pigeon, 7:00 p.m.
Vicksburg at Comstock, 7:00 p.m.
Martin at Galesburg-Augusta, 7:00 p.m.
Coldwater at Portage Central, 7:00 p.m.
Portage Northern at Sturgis, 6:30 p.m.
B.C. Lakeview at B.C. Central, 7:00 p.m.
Gull Lake at Holland West Ottawa, 7:00 p.m.
Holland Black River at Saugatuck, 7:00 p.m.
Constantine at White Pigeon, 7:00 p.m.