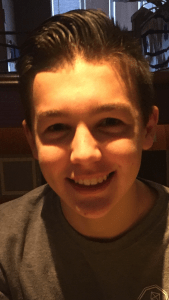 Chase Webb of South Haven High School Golf is our WSJM Sports Van Buren/Cass Student Athlete of the Week for the week of May 5, 2019.
At the Hawks Head Quad Invitational, Chase shot a career best 39 to help lead the Rams to the team title. The 39 is six shots better than his season average.
Chase is also a member of the South Haven Soccer and Basketball teams and Peer to Peer group. He's the winner of South Haven's Ram Tuff Award, playing three sports in each of his four years in school.
Other finalists for the week were Valerie Norris of Lawrence Softball, Amy Steinkraus of Marcellus Track, and Jyles Stuckum of South Haven Softball.
Congratulations to Chase Webb from 106.1 & 1400 WSJM Sports.