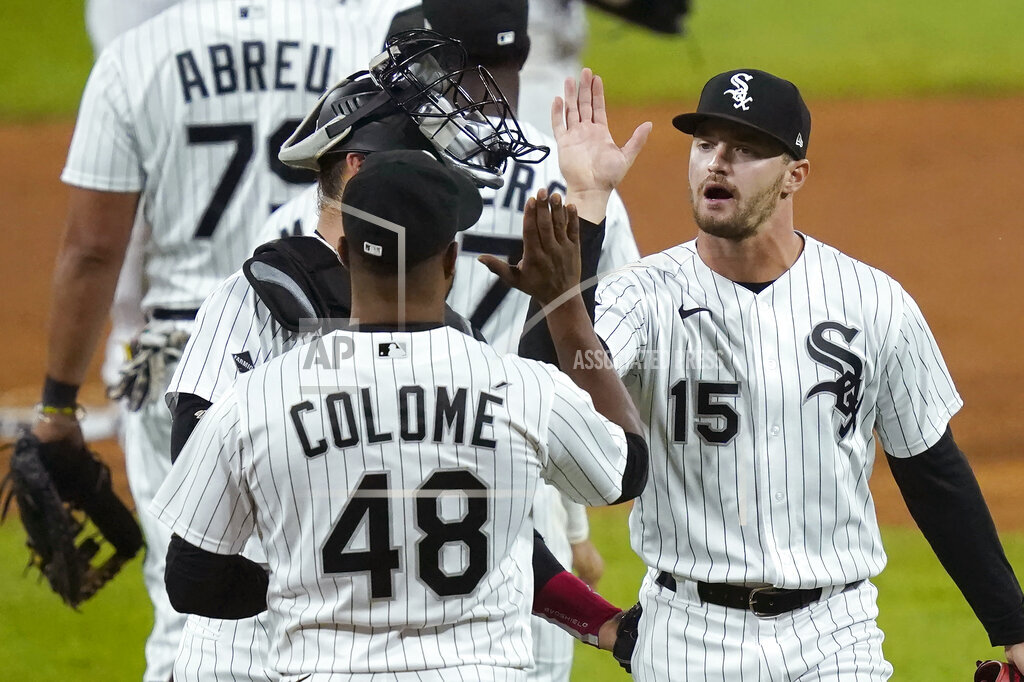 NFL – National Football League – Week 1
Yesterday
Pittsburgh Steelers 26, New York Giants 16
Tennessee Titans 16, Denver Broncos 14
NFL – Lions can't hold lead again
Matt Patricia's tenure in Detroit has been marked by fourth-quarter collapses. The Lions lost a 17-point, fourth-quarter lead in a 27-23 season-opening setback against Chicago at Ford Field. Patricia's problems in the final quarter have contributed to his 9-23-1 record as a first-time NFL head coach. Patricia's third season with the franchise will probably be his last if he can't figure out how to help Detroit get and hold leads. General manager Bob Quinn and Patricia were retained, but their jobs are in jeopardy if the team does not at least contend for a spot in the playoffs.
NFL – Taylor takes over as Colts starter with Mack out for season
Indianapolis Colts starting running back Marlon Mack will miss the rest of this season after rupturing his right Achilles tendon. Mack suffered the injury on a 3-yard catch midway through the second quarter Sunday. He immediately fell to the ground and started reaching for his right foot. Mack was in the final year of his contract after posting his first career 1,000-yard season in 2019. The injury means rookie Jonathan Taylor will become the new starter. Taylor was a second-round draft pick in April after becoming the first player in Football Bowl Subdivision history to top 6,000 yards rushing in three seasons.
NFL – NFL reminds teams to follow sideline rules on face coverings
The NFL is reminding team personnel on the sidelines about the rules for wearing face coverings. There were several games Sunday in which team members other than players were not using them. Troy Vincent oversees the league's football operations. He sent a memo to the 32 clubs on Monday saying teams "must remain vigilant" about following protocols set not only by the league, union and clubs, but by state and local governments. Otherwise, he says, the season could be "at risk." Rams coach Sean McVay was often seen without a mask and says he's sure the memo was directed at him.
MLB – Major League Baseball
Yesterday
Chicago White Sox 3, Minnesota Twins 1
Tigers and Cubs were off
White Sox 3, Twins 1 – Engel gets big hit as White Sox top Twins 3-1
Adam Engel delivered a tiebreaking pinch-hit single in the eighth inning, and the Chicago White Sox beat the Minnesota Twins 3-1 to increase their lead in the AL Central. Chicago opened its pivotal four-game set against Minnesota with its ninth win in 10 games. The White Sox moved two games ahead of the second-place Twins. Twins reliever Taylor Rogers walked Yoán Moncada and Luis Robert with no outs in the eighth. Engel then made it 2-1 with a single to center.
Tonight
Kansas City (Duffy 3-3) at Detroit (Boyd 1-6), 7:10 p.m.             WSJM 94.9/WCSY 103.7 6:45
Minnesota (Dobnak 6-3) at Chicago White Sox (Dunning 1-0), 8:10 p.m.
Cleveland (Carrasco 2-4) at Chicago Cubs (Darvish 7-2), 8:15 p.m.
NHL – National Hockey League – Stanley Cup Playoffs – 3rd round (Best of 7)
Yesterday
Dallas Stars 3, Vegas Golden Knights 2 – OT                                         (DAL wins 4-1)
Dallas wins Western Conference Finals, advance to Stanley Cup Finals
Tonight
New York Islanders vs. Tampa Bay Lightning, 8:00 p.m.                          (TBL leads 3-1)
NBA – National Basketball Association – 2nd round (Best of 7)
Tonight – Round 2 (Best of 7)
Denver Nuggets vs. Los Angeles Clippers, 9:00 p.m.                               (Series tied 3-3)
Tonight – Round 3 (Best of 7)
Miami Heat vs. Boston Celtics, 6:30 p.m.                                                (Game 1
MHSAA – High School Sports
Yesterday
Girls Volleyball
Buchanan 3, Lakeshore 1            (25-22, 25-10, 18-25, 25-13)
Boys Tennis
Buchanan 4, South Haven 4 – TIE
Allegan 5, Sturgis 3
Mattawan 8, Kalamazoo Central 0
Vicksburg 8, Three Rivers 0
Girls Golf
SMAC West at Portage Central (The Moors)
1.       St. Joseph              177
2.       Mattawan               185
3.       Portage Northern  193
4.       Lakeshore               227
5.       Portage Central     234

Top individuals
1.         Maya Hunter (SJ)           39
2.         Izzy Ugalde (SJ)             42
3.Tie     KT Leinwand (PN)          45
3.Tie     Sydney Kries (MAT)       45
5.Tie     Katie Cudney (MAT)       46
5.Tie     Colleen Owens (MAT)    46
7.         6 Players tied at 48 including
Morgan Guzzo (SJ)
Bailey Kulich (SJ)
Bella Parker (LKSH)
Boys Soccer
Howardsville Christian 8, Buchanan 0
Brandywine 5, Bronson 4
Otsego 3, Edwardsburg 0
Paw Paw 2, Sturgis 0
Dowagiac 3, Three Rivers 2
Allegan 5, Vicksburg 2
Bangor 3, Comstock 1
Bloomingdale 3, Cassopolis 2
Watervliet 8, Constantine 0
Kalamazoo Christian 9, Lawton 1
Kalamazoo Hackett 8, Saugatuck 0
Fennville 6, Schoolcraft 0
Delton-Kellogg 1, Parchment 1 – TIE
Today
Boys Soccer
Mattawan at St. Joseph, 6:30 p.m.
Battle Creek Central at Lakeshore, 6:30 p.m.
Portage Central at Kalamazoo Central, 6:30 p.m.
Kalamazoo Loy Norrix at Gull Lake, 6:30 p.m.
Battle Creek Lakeview at Portage Northern, 6:30 p.m.
Girls Volleyball
Allegan at Dowagiac, 6:00 p.m.
Plainwell at Paw Paw, 6:00 p.m.
Kalamazoo Heritage at Howardsville Christian, 7:00 p.m.
Marcellus at Bangor, 7:00 p.m.
Centreville at Constantine, 6:30 p.m.
Cassopolis at Hartford, 7:00 p.m.
Decatur at Mendon, 7:00 p.m.
Bloomingdale at White Pigeon, 7:00 p.m.
Girls Swimming
Mattawan at St. Joseph, 6:00 p.m.