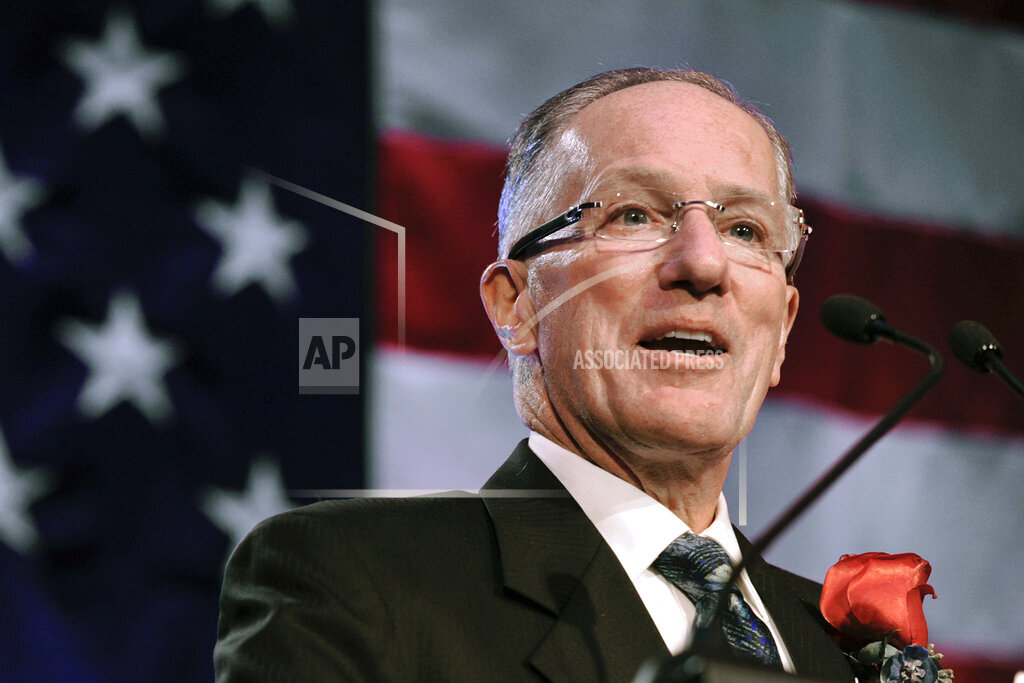 NHL – Mike 'Doc' Emrick, beloved voice of hockey in US, retires
Hall of Fame hockey broadcaster native Mike Emrick has announced his retirement after almost 50 years behind the microphone. The man affectionately known as "Doc" for his Ph.D. in communications spent the past 15 years as the voice of the NHL in the United States. The 74-year-old Emrick called 22 Stanley Cup Finals and six Olympics since working his way up from the minors in the 1970s. He did the most recent NHL playoffs remotely from his home in Michigan. He was honored by the Hockey Hall of Fame in 2008 on the way to being a part of more than 3,700 professional games.
NFL – National Football League – Week 6
Yesterday
Kansas City Chiefs 26, Buffalo Bills 17
Arizona Cardinals 38, Dallas Cowboys 10
Chiefs 26, Bills 17 – Chiefs, Edwards-Helaire run away with 26-17 win over Bills
Clyde Edwards-Helaire showed new teammate Le'Veon Bell and the rest of the NFL how dominant the Kansas City Chiefs' running attack is already. The rookie had 161 yards rushing and Patrick Mahomes threw two touchdown passes to Travis Kelce, leading the Chiefs to a 26-17 win over the Buffalo Bills. Monday night's game was originally scheduled for last Thursday. Mahomes finished 21 of 26 for 225 yards. His first scoring toss to Kelce was the 90th of his career in his 37th game, breaking the NFL record for fewest games to 90 TD passes. Josh Allen had a quiet night for Buffalo, going 14 of 27 for 122 yards and two touchdowns.
Cardinals 38, Cowboys 10 – Murray has happy homecoming, Cards cruise past Cowboys 38-10
Kyler Murray accounted for three touchdowns in his first game back home as a pro, Ezekiel Elliott set up the first two Arizona TDs with fumbles and the Cardinals beat the Dallas Cowboys 38-10. The speedy quarterback who won three high school championships and a Big 12 title at the home of the Cowboys improved to 7-0 as a starter at AT&T Stadium. It was the "Monday Night Football" debut for Murray and coach Kliff Kingsbury, who also had a happy return to his native Texas. The mistake-prone Cowboys had four turnovers.
MLB – MLB Postseason – League Championship Series (Best of 7)
Tonight
2020 World Series – Globe Life Park, Arlington, Texas
Los Angeles Dodgers vs. Tampa Bay Rays, 8:00 p.m.                               (Game 1)
MLB – Dodgers, Rays open the Fall Classic
The Los Angeles Dodgers and Tampa Bay Rays open the World Series Tuesday in Arlington, Texas. It's a matchup of the top teams in each league, although the Dodgers and Rays needed seven games to win their championship series. Tyler Glasnow will be the Rays' Game 1 starter, one day before Blake Snell takes the mound. Glasnow was 5-1 with a 4.08 ERA in 11 starts during the regular season and 2-1 with a 4.66 ERA in four postseason starts. The Dodgers will counter with Clayton Kershaw for the series opener. The three-time NL Cy Young Award winner is 2-1 with a 3.32 ERA in four postseason starts, leaving him with an 11-12 record in his postseason career. The Dodgers have home field advantage based on their regular-season winning percentage and will bat last in games 1, 2, 6, and 7.
NASCAR – NASCAR reinstates Larson for 2021 season
Kyle Larson can return to NASCAR competition next season following a long suspension for using a racial slur while playing a video game. He was suspended in April, dropped by his sponsors and fired by Chip Ganassi Racing after he used the n-word while playing an online racing game in which viewers could follow along. Larson spent the last six months immersed in diversity programs that helped him gain an understanding of racial injustice. He did not apply for reinstatement until last week.
NCAA Football – Purdue's Brohm tests positive
Purdue coach Jeff Brohm is expected to miss Saturday's season opener against Iowa after a second test confirmed he has COVID-19. Big Ten protocol requires players who test positive to sit out 21 days but staff members are required to isolate 10 days. Brohm will not be on the sideline this weekend. Instead, offensive coordinator Brian Brohm will be calling plays.
NCAA Football – Harbaugh starts season with 2 years left on deal at Michigan
College football coaches at major programs usually have many years on their contract in part to persuade recruits to sign with the school. Not at Michigan. Jim Harbaugh enters his sixth season as coach with just two years left on his deal. That adds another layer of interest as the 18th-ranked Wolverines prepare to open the season at No. 21 Minnesota. Harbaugh said in July that he was closing in on a contract extension before dealing with the COVID-19 pandemic became a top priority. Harbaugh told reporters Monday that there was no update on contract talks.
NCAA Football – MSU's Fulton, Willekes suspended after assault charges
Michigan State linebackers Luke Fulton and Charles Willekes are currently suspended after being charged with assault early last month. A spokesman for the football team says Fulton and Willekes have been suspended from the program indefinitely. According to online court records, Fulton's alleged offense took place Sept. 8. He was originally charged with misdemeanor aggravated assault. Mike Nichols, his attorney, says the charge was reduced to simple assault. According to the court records, Willekes' alleged offense was also Sept. 8. The records list a misdemeanor assault and battery charge for Willekes, amended from misdemeanor assault. The records also list a misdemeanor drunk-and-disorderly person charge.
MHSAA – High School Sports
Today
Girls Volleyball
Edwardsburg 3, Lakeshore 0
South Haven 3, Comstock 0
Decatur 3, Eau Claire 0
New Buffalo 3, Buchanan 0
Berrien Springs, Parchment, Martin at Dowagiac Quad
Martin 2, Dowagiac 0
Dowagiac 2, Parchment 0
Dowagiac 2, Berrien Springs 0
Boys Soccer – District Semifinals
Division 2 at Vicksburg
St. Joseph 9, Niles 1
Three Rivers 3, Paw Paw 1
-St. Joseph will face Three Rivers for the District Championship Thursday at 6:00 at Vicksburg
Today
Boys Soccer – District Semifinals
Division 1 at Portage Northern
Kalamazoo Loy Norrix vs. Mattawan, 5:00 p.m.
Portage Northern vs. Portage Central, 7:00 p.m.
Division 2 at Hastings (final round only)
Otsego at Gull Lake, 6:00 p.m.
Plainwell at Middleville Thornapple-Kellogg, 7:00 p.m.
Division 3 at Brandywine (final round only)
Coloma at Dowagiac, 5:00 p.m.
South Haven at Watervliet, 7:00 p.m.
Division 3 at Grand Rapids South Christian
Fennville vs. Hudsonville Unity Christian, 5:00 p.m.
Wyoming-Lee vs. G.R. South Christian, 7:00 p.m.


Division 4 at Michigan Lutheran (final round only)
Hartford at New Buffalo, 4:00 p.m.
Bridgman at Michigan Lutheran, 4:00 p.m.
Division 4 at Bloomingdale
Holland Black River vs. Bangor, 5:00 p.m.
Bloomingdale vs. Saugatuck, 7:00 p.m.
Division 4 at Lawton
Cassopolis vs. Kal. Heritage Christian, 5:00 p.m.
Schoolcraft vs. Howardsville Christian, 7:00 p.m.
Girls Volleyball
Saugatuck at Coloma, 6:30 p.m.
Lawton at Watervliet, 6:30 p.m.
Schoolcraft at Gobles, 6:30 p.m.
Fennville at Martin, 6:30 p.m.
Constantine at Parchment, 6:30 p.m.
Galesburg-Augusta at Delton-Kellogg, 6:30 p.m.