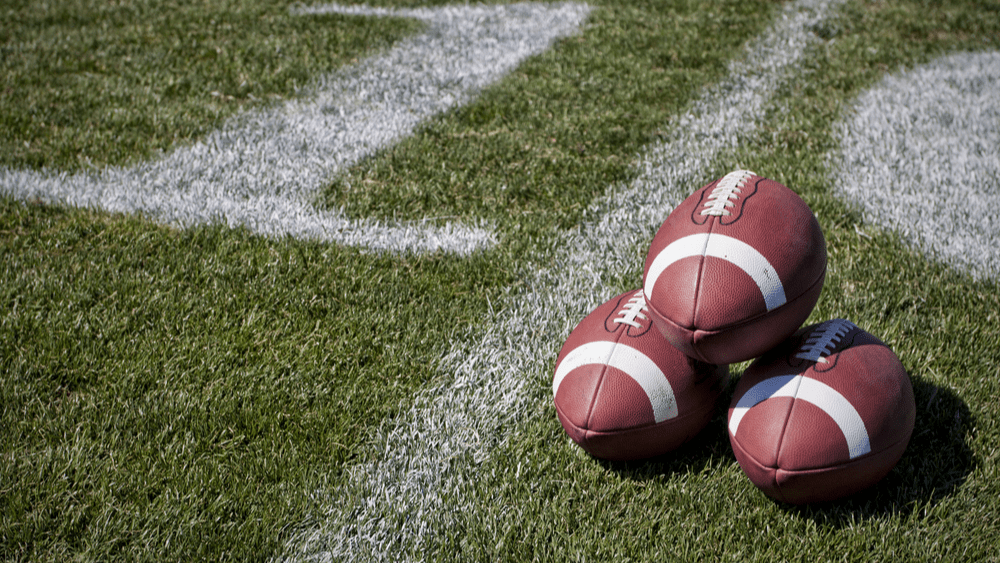 Harbaugh was close to a new deal at Michigan before pandemic
Michigan coach Jim Harbaugh says he was closing in on a contract extension before coping with the COVID-19 pandemic became a top priority for all involved in the discussions. Harbaugh has two years left on a deal that pays him about $7 million per year. Michigan athletic director Warde Manuel has said more than once that he wants Harbaugh to lead the Wolverines until he chooses to retire from coaching. Harbaugh is 47-18 over five seasons in charge of college football's winningest program. He's 0-5 against rival Ohio State and has lost four straight bowl games.
Ivy League suspends fall sports due to coronavirus pandemic
The Ivy League says will not play sports this fall because of the coronavirus pandemic. The league left open the possibility of moving some seasons to the spring if outbreak is better controlled by then. The move could have ripple effects throughout the big business of college sports. Football players in the Power Five conferences have already begun workouts for a season that starts on Aug. 29. The Ivy League decision affects not just football but soccer, field hockey, volleyball and cross country, as well as the fall portion of winter sports like basketball. The league said it has not yet determined whether fall sports can be moved to the spring.
'Heartbreaking day' — Stanford drops 11 sports to cut costs
Stanford is dropping 11 sports amid financial difficulties caused by the coronavirus pandemic. The school announced it will discontinue men's and women's fencing, field hockey, lightweight rowing, men's rowing, co-ed and women's sailing, squash, synchronized swimming, men's volleyball and wrestling after the 2020-21 academic year. Stanford also is eliminating 20 support staff positions. Stanford projected a deficit of more than $25 million in the 2021 fiscal year and a shortfall of nearly $70 million over the next three years due to the pandemic. The school estimated the cost of sustaining the 11 sports permanently would exceed $200 million.
KISSIMMEE, Fla. (AP) — Nearly 200 players took the field for an 8-minute, 46-second moment of silence to protest racial injustice before Major League Soccer's return to action Wednesday night. Players wore black T-shirts, black gloves and black facemasks emblazoned with Black Lives Matter. The players walked toward midfield, raised their right arms one at a time and held the pose so long that some could be seen stretching fatigued muscles afterward. It was a poignant moment that put two of the nation's most prominent changes over the last four months — masks and movements — at the forefront of the sport's return.
UNDATED (AP) — As Major League Baseball cautiously tiptoes closer toward beginning its delayed 2020 season, several teams welcomed back players who might have been exposed to the coronavirus and the San Francisco Giants resumed workouts Wednesday after finally receiving the results of COVID-19 tests administered over the weekend. Red Sox third baseman Rafael Devers worked out at Fenway Park for the first time since Boston opened its summer camp. Also, Rangers first baseman Ronald Guzman was on the field after missing the first five days of workouts. In Cleveland, outfielder Franmil Reyes was cleared to return after being isolated for attending a party over the July 4 weekend.
LOS ANGELES (AP) — The offseason renovations at Dodger Stadium have hitters adjusting to a new backdrop in center field. First baseman Max Muncy was hit by a pitch on his left ring finger during an intrasquad game and says he couldn't see the ball coming. The black tarp that served as the backdrop in center is gone, replaced by a new center field plaza. Muncy is expected to be ready by opening day on July 23. But manager Dave Roberts says it's unsettling that a hitter couldn't see the ball because of the background.
UNDATED (AP) — Three PGA Tour players who have tested positive for the coronavirus but are no longer symptomatic will play together at the Workday Charity Open. The tour announced the change Wednesday in the latest revision of its COVID-19 policies. Nick Watney will play alongside Dylan Frittelli and Denny McCarthy during the first two rounds at Muirfield Village in Dublin, Ohio. Watney was the first tour player to test positive and reported mild symptoms. The tour said all three players continue to test positive for the virus but have met the Centers for Disease Control guidelines for return to work. Players in those circumstances will either be grouped together or play as singles.
LEXINGTON, Ky. (AP) — A prominent Kentucky horse owner and breeder has been banned from racing and sales at Keeneland Race Course after his racist post on social media. Keeneland says it is banning Tom VanMeter from the premises, including participation by his sales company, while the Lexington track further reviews circumstances related to the recent "reprehensible comments" he made online. The posting drew condemnation across the racing industry. VanMeter later said he was wrong and was disgusted by his actions.