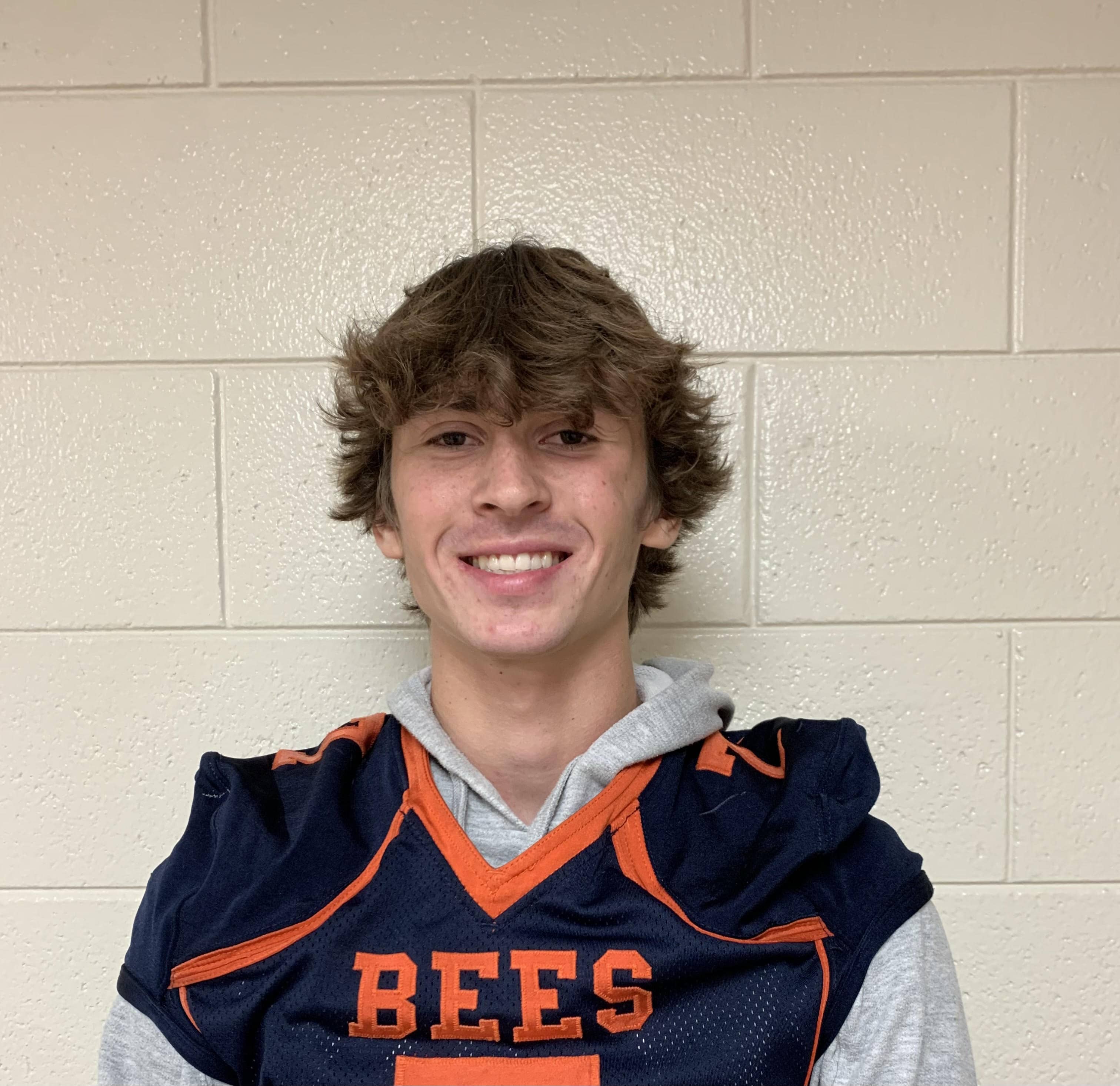 This week's Mid-West Family Player of the Week winner is Reid Haskins, a Junior from Bridgman High School and member of the Bridgman Varsity Football team.
In last week's football game vs Marcellus, Reid completed 10/11 passes for 259 yards and 4 touchdowns, while rushing 9 times for 196 yards and 3 touchdowns, and also added 7 tackles on defense as well.
Leading the Bee's to a perfect 9-0 regular season, Reid completed 42/61 passes for 904 yards and threw 16 touchdowns as compared to just 1 interception. And on the ground, he had 64 carries for 1,258 yards and 26 touchdowns for an average of 19.6 yards per carry.
Reid is also a member of the National Honors Society and Bridgman Varsity Basketball Team.
Reid also carries a 4.17 GPA in the classroom.
Listen to Reid's conversation with Jordan Jensen, below!
Podcast: Play in new window | Download | Embed
Subscribe: Google Podcasts | Spotify | Stitcher | Email | RSS | More