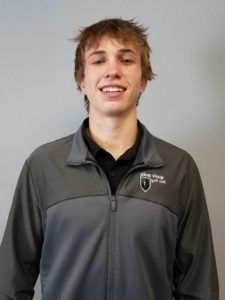 Jason Jergens of Howardsville Christian High School Basketball is our WSJM Sports Van Buren/Cass Student Athlete of the Week for the week of February 7, 2021.
In the Eagles' season opening win over Battle Creek Academy, Jason finished with 17 points, five assists, and four rebounds. In a win over Marcellus, he poured in a career high 42 points to go along with two rebounds. He finished the week with 35 points and six assists in a win over Countryside Academy.
Jason is also a member of the Howardsville Christian Soccer, Baseball, and Golf teams. In the classroom, he carries a 4.0 grade point average.
Jason is the son of Tim and Tonya Jergens of Mendon.
Catch Jason's conversation with Phil McDonald below…
Podcast: Play in new window | Download | Embed
Subscribe: Apple Podcasts | Google Podcasts | Spotify | Stitcher | Email | RSS | More