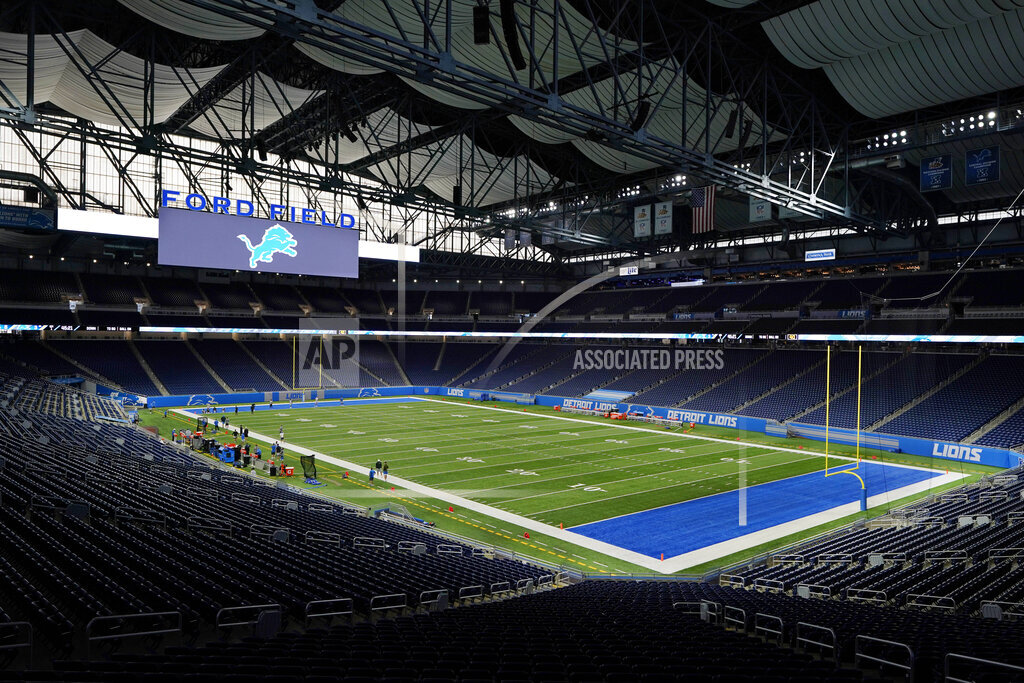 NFL – Bears, Lions hope to start strong after disappointing year
The Chicago Bears and Detroit Lions will kick off their seasons in the Motor City on Sunday, desperately hoping to bounce back from disappointment. Chicago's quest seems a little less challenging. The Bears did win eight games last year, but missed the playoffs for the eighth time in nine years. Chicago failed to follow up successfully on coach Matt Nagy's debut season in which he led the franchise to 12 wins and the NFC North title. The Lions closed 2019 with nine straight setbacks to finish with just three victories in the franchise's worst season in a decade.
NFL – Bears' chairman wants to talk to Urlacher about posts
Chicago Bears chairman George McCaskey would like to talk to Hall of Famer Brian Urlacher about his eye-opening Instagram posts last month. McCaskey said he is reserving judgment until they talk. Urlacher grabbed headlines and irritated some teammates when he liked a post supporting Kyle Rittenhouse, the 17-year-old from Illinois who fatally shot two demonstrators in Kenosha, Wisconsin protesting Jacob Blake's shooting. He also criticized protests by NBA players.
NFL – National Football League – Week 1
Yesterday
Kansas City Chiefs 34, Houston Texans 20
Chiefs 34, Texans 20 – Chiefs open title defense with win
Rookie Clyde Edwards-Helaire ran through the rain for 138 yards and a touchdown as the Kansas City Chiefs opened their Super Bowl title defense with a 34-20 win over Houston. Super Bowl MVP Patrick Mahomes threw for 211 yards, including scoring strikes to Travis Kelce, Sammy Watkins and Tyreek Hill. Houston quarterback Deshaun Watson threw a touchdown pass and ran for another score, but he also was under relentless pressure and was intercepted once.
Sunday
Chicago Bears at Detroit Lions, 1:00 p.m.      Superhits 103.7 Cosy-FM 11:00
MLB – Major League Baseball
Yesterday
St. Louis Cardinals 12, Detroit Tigers 2 – Game 1 – 7 Innings
Detroit Tigers 6, St. Louis Cardinals 3 – Game 2 – 7 Innings
Chicago Cubs 8, Cincinnati Reds 5
White Sox were off
Cards 12, Tigers 2 – Tigers 6, Cards 3 – Molina honors Clemente; Cardinals split pair with Tigers
Jeimer Candelario capped off a two-homer day with a two-run, bases-loaded single in the seventh inning to help the Detroit Tigers beat the St. Louis Cardinals 6-3 for a doubleheader split. The Cardinals won the opener 12-2 behind a five-homer attack. In the first game, Yadier Molina, wearing uniform No. 21 in honor of Roberto Clemente, hit a go-ahead, two-run homer in the second inning for the Cardinals. Candelario hit a two-run homer in the first game and added a solo shot in the nightcap.
Cubs 8, Reds 5 – Hoerner, Happ, bullpen lead Cubs past Reds 8-5
Willson Contreras had four hits to tie a career high, rookie Nico Hoerner added three RBIs and the Chicago Cubs overcame an early three-run deficit to top Sonny Gray and the Cincinnati Reds 8-5 Thursday on a long, wet night at Wrigley Field. Ian Happ drove in two runs and Kris Bryant, Anthony Rizzo and Cameron Maybin each had two hits as the Cubs broke out of an offensive funk and strengthened their grip on first place in the NL Central. Maybin and Contreras each scored twice in a game that started 75 minutes late because of rain and took more than four hours. Six relievers combined for 5 1/3 innings and allowed only one earned run for Chicago.
Tonight
Detroit (Mize 0-1) at Chicago White Sox (Giolito 4-2), 8:10 p.m.                WSJM 94.9/WCSY 103.7 7:45
Chicago Cubs (Lester 2-2) at Milwaukee (Woodruff 2-3), 8:10 p.m.
NHL – National Hockey League – Stanley Cup Playoffs – 3rd round (Best of 7)
Yesterday
Dallas Stars 3, Vegas Golden Knights 2 – OT                                         (DAL leads 2-1)
Tonight
New York Islanders vs. Tampa Bay Lightning, 8:00 p.m.                          (TBL leads 2-0)
NBA – National Basketball Association – 2nd round (Best of 7)
Last Night
Los Angeles Lakers 110, Houston Rockets 100                                       (LAL leads 3-1)
Tonight
Los Angeles Clippers vs. Denver Nuggets, 6:30 p.m.                               (LAC leads 3-1)
Toronto Raptors vs. Boston Celtics, 9:00 p.m.                                      (Series tied 3-3)
WNBA – Women's National Basketball Association
Last Night
New York Liberty 85, Indiana Fever 75
NCAA Football – College Football
Saturday
Duke at (10) Notre Dame, 2:30 p.m.
NCAA Football – ND Prepares
The last time quarterbacks Ian Book and Chase Brice shared the same football field, Brice got the last laugh and ultimately a championship ring. No. 10 Notre Dame hosts Duke on Saturday in its inaugural Atlantic Coast Conference season opener. The two quarterbacks were on the same field Dec. 29, 2018, in Arlington, Texas. Brice was the backup quarterback for Clemson, which dominated Book and the Fighting Irish in a 30-3 victory that sent them to the national championship game.  Notre Dame gave up its independence for the first time in its 133-year football history after COVID-19 impacted its original schedule. The Fighting Irish, members of the Atlantic Coast Conference in all sports other than hockey, begin a 10-game league schedule against a Blue Devils team coming off a 5-7 campaign. Notre Dame QB Ian Book ran for a career-high 139 yards and threw for four touchdowns and 181 yards as the Fighting Irish totaled 469 yards in an 38-7 victory over Duke last season.
NCAA Football – Why not us?: Ohio State's Day wants answers from Big Ten
Ohio State coach Ryan Day wants answers from the Big Ten about when the conference's plans to start the football season. The Big Ten announced on Aug. 11 it was postponing its fall football season because of concerns about playing during the COVID-19 pandemic. The Pac-12 soon followed suit, but six other major college football conferences are still forging ahead, The Big 12 and Atlantic Coast Conference are kicking off this weekend. Day said communication with the Big Ten has been "disappointing and often unclear." He said he and his players deserve answers about why they aren't playing when other schools are.
Tennis – Serena Out
Victoria Azarenka has ended Serena Williams's latest bid for a record-tying 24th Grand Slam singles title. Azarenka beat Williams for only the fifth time in 23 meetings, shaking off a poor start before earning a 1-6, 6-3, 6-3 victory in the U.S. Open semifinals. Next up for Azarenka is 2018 champ Naomi Osaka, who had to grind out a 7-6, 3-6, 6-3 win over American Jennifer Brady.
Golf – PGA – Knox leads through 18
Russell Knox shot a 9-under 63 to take the first-round lead in the Safeway Open, the first event of the new PGA Tour season. After missing the FedExCup playoffs by two spots to close last season, Knox had seven birdies and eagled the 550-yard, par-5 fifth hole.Sam Burns, Cameron Percy and Bo Hoag are a stroke back.
MHSAA – High School Sports
Yesterday
Boys Soccer
St. Joseph 6, Battle Creek Lakeview 0
Gull Lake 3, Lakeshore 0
Howardsville Christian 2, Michigan Lutheran 1
Three Rivers 3, Coloma 0
South Haven 2, Edwardsburg 1
Paw Paw 4, Niles 2
Dowagiac 2, Vicksburg 0
Brandywine 2, New Buffalo 2 – TIE

Hartford 4, Cassopolis 0
Portage Central 2, Mattawan 1
Portage Northern 3, Battle Creek Central 0
Kalamazoo Central 2, Kalamazoo Loy Norrix 1
Allegan 5, Fennville 3
Kalamazoo Hackett 3, Hillsdale Academy 0
Schoolcraft 1, Kalamazoo Home School 1 – TIE
Holland Black River 4, Kalamazoo Heritage Chr. 0
Girls Volleyball
Buchanan 3, Bridgman 0       (25-18, 25-15, 25-9)
Boys Tennis
Portage Central 6, St. Joseph 2
Kalamazoo Hackett 7, Berrien Springs 1
Edwardsburg 7, Niles 1
Brandywine 7, Bronson 1
South Bend St. Joseph 6, Buchanan 2


Cross Country (low score wins)
Boys:
Portage Central 15, St. Joseph 47
Girls:
Portage Central 21, St. Joseph 37



Today
Girls Volleyball
Berrien Springs at Edwardsburg, 6:00 p.m.
Hartford at Watervliet, 6:00 p.m.
Boys Soccer
Plainwell at East Kentwood: 6:45 p.m.
Girls Golf
St. Joseph, Lakeshore at Marshall Redhawk Invitational, 9:30 a.m.