Elijah Baxter and Dennie Brown of Benton Harbor High School Basketball are the WSJM Sports Berrien County Student Athlete of the Week co-winners for the week of March 18, 2018.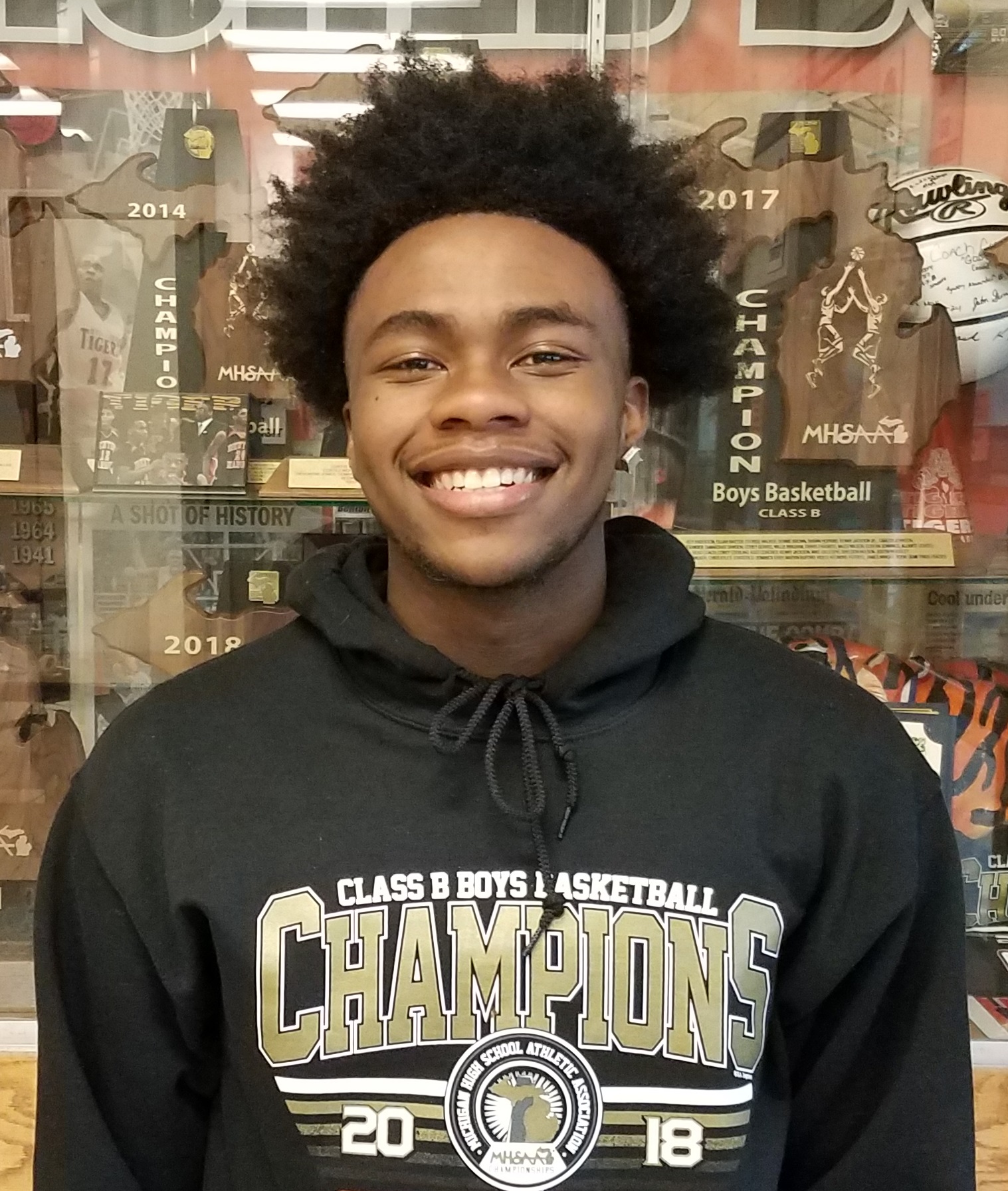 In the Tigers' state quarterfinal win over Williamston, state semifinal win over River Rouge, and state championship win over Grand Rapids Catholic Central, Elijah finished with a combined 37 points, 23 assists, 11 rebounds, four steals, and one blocked shot.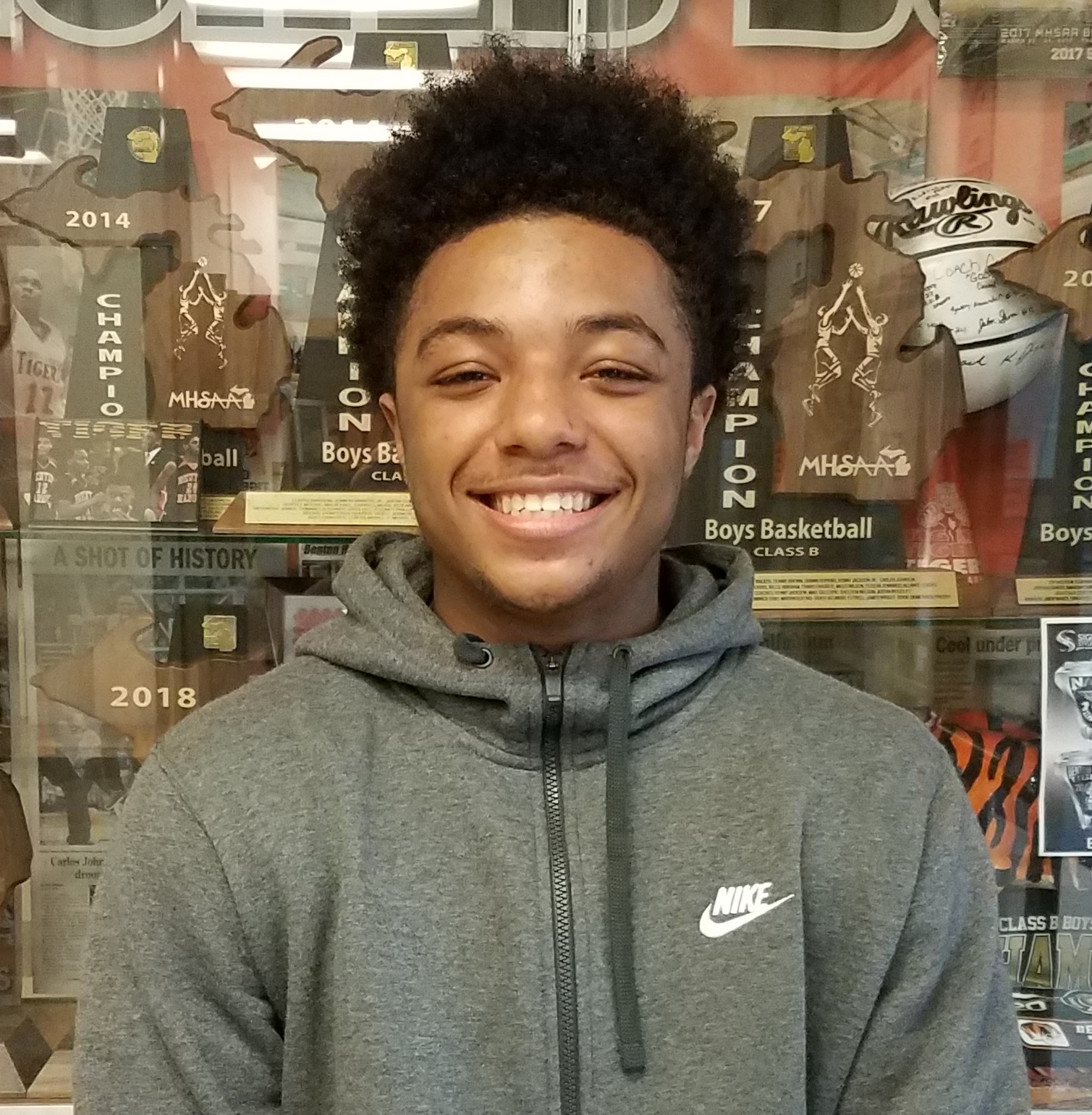 Dennie turned in a combined 32 points, ten assists, four steals, and three rebounds, and also provided crucial defense against one of Catholic Central's top players.
Elijah is also involved with the Boys and Girls Club and Jobs for Michigan Grads. Dennie is also a member of the football and baseball teams, and is involved with the Boys and Girls Club.
Elijah is the son of Marcheta Baxter. Dennie is the son of Dennie and Kenya Brown.
Below, listen to Phil McDonald's conversation with Elijah and Dennie…
Podcast: Play in new window | Download | Embed
Subscribe: Apple Podcasts | Android | Email | Google Podcasts | Stitcher | Spotify | RSS | More