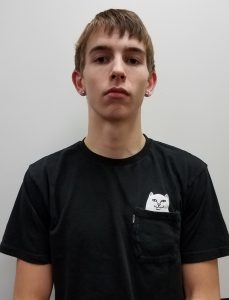 Steven Kendall of Brandywine High School Wrestling is the WSJM Sports Berrien County Student Athlete of the Week for the week of December 2, 2018. For the first week of the season, Steven went 7-0 on the week, including four pins. He recorded wins over Lakewood, Vicksburg, Berrien Springs, Bronson, Dowagiac, Portage Northern, and Three Rivers.
Steven is also a member of the Brandywine football team. In the classroom, he carries a 4.0 grade point average.
Steven is the son of Steven and Wendy Kendall of Niles.
Another finalist for the week was Searra Inman of Brandywine Wrestling.
Listen to Steven's conversation with Phil McDonald below…
Podcast: Play in new window | Download | Embed
Subscribe: Apple Podcasts | Android | Email | Google Podcasts | Stitcher | Spotify | RSS | More