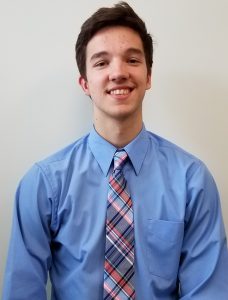 Ben Newland of St. Joseph High School Basketball is the WSJM Sports Berrien County Student Athlete of the Week for the week of November 25, 2018. In the Bears' season opening game against Harper Creek, Ben finished with ten points, ten rebounds, and four assists. Then against Portage Northern, he scored 11 points to go along with six rebounds and two assists.
In the classroom, Ben carries a 3.0 grade point average.
Ben is the son of Susie and Ralph Newland of St. Joseph.
Catch Phil McDonald's conversation with Ben below…
Podcast: Play in new window | Download | Embed
Subscribe: Apple Podcasts | Android | Email | Google Podcasts | Stitcher | Spotify | RSS | More